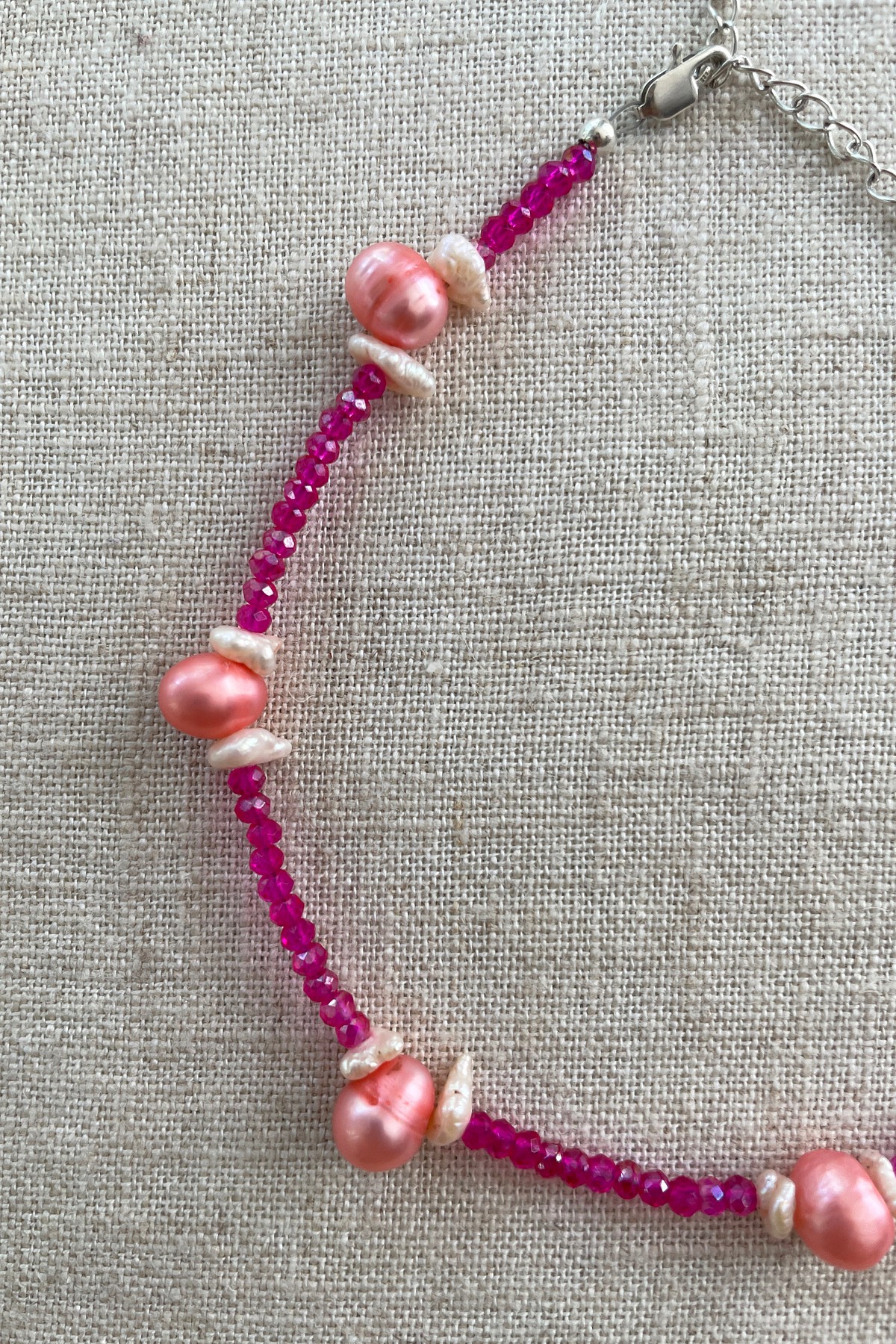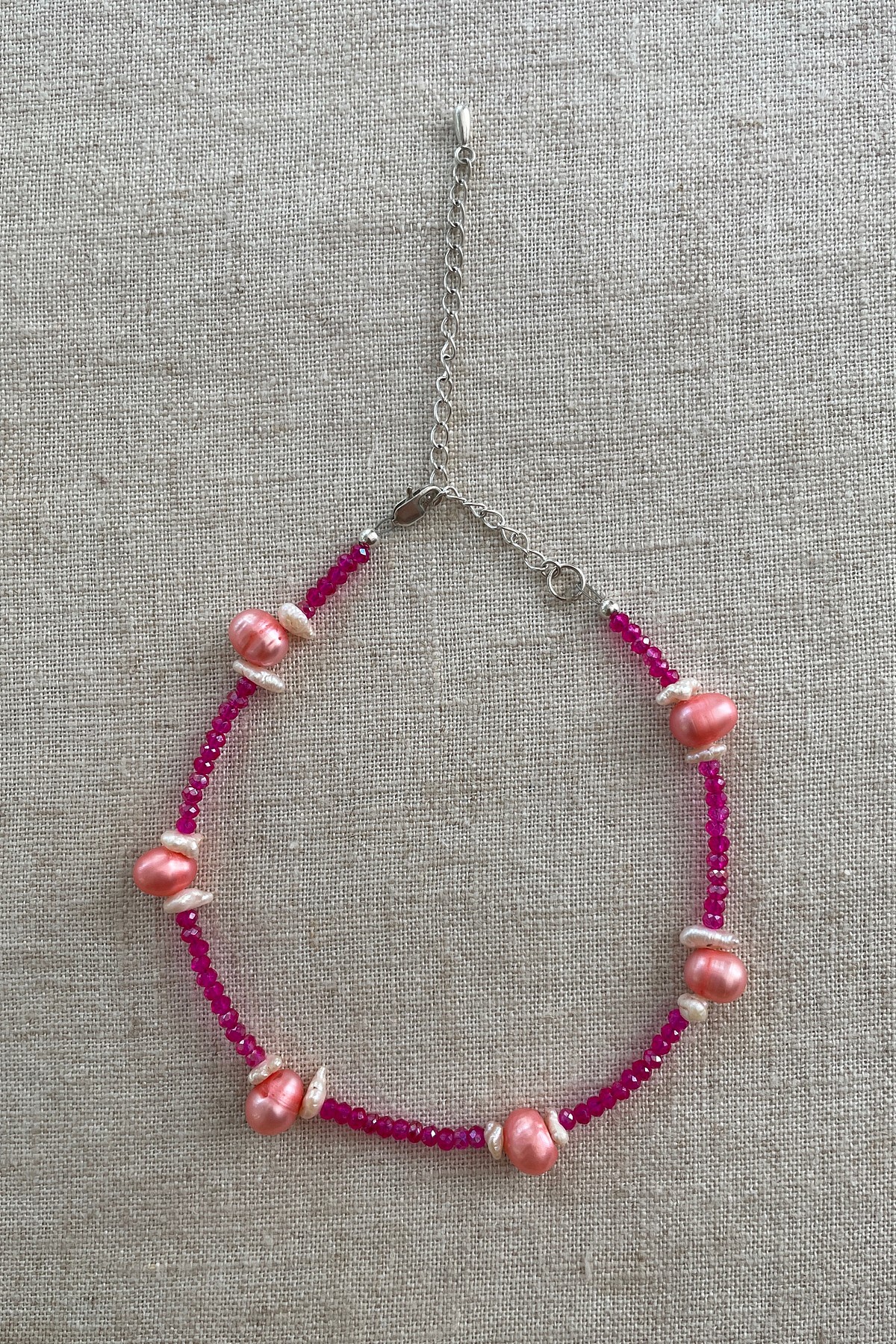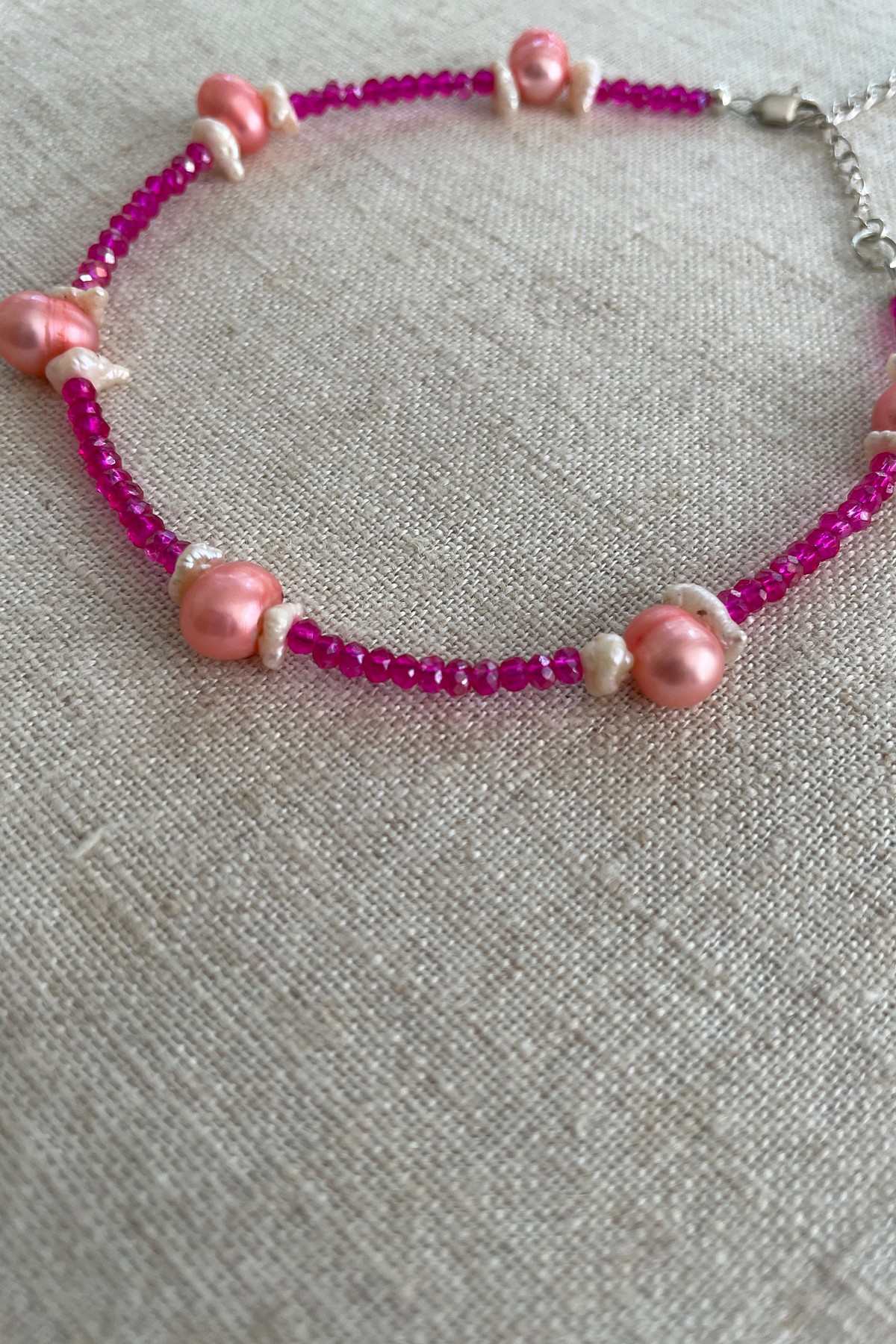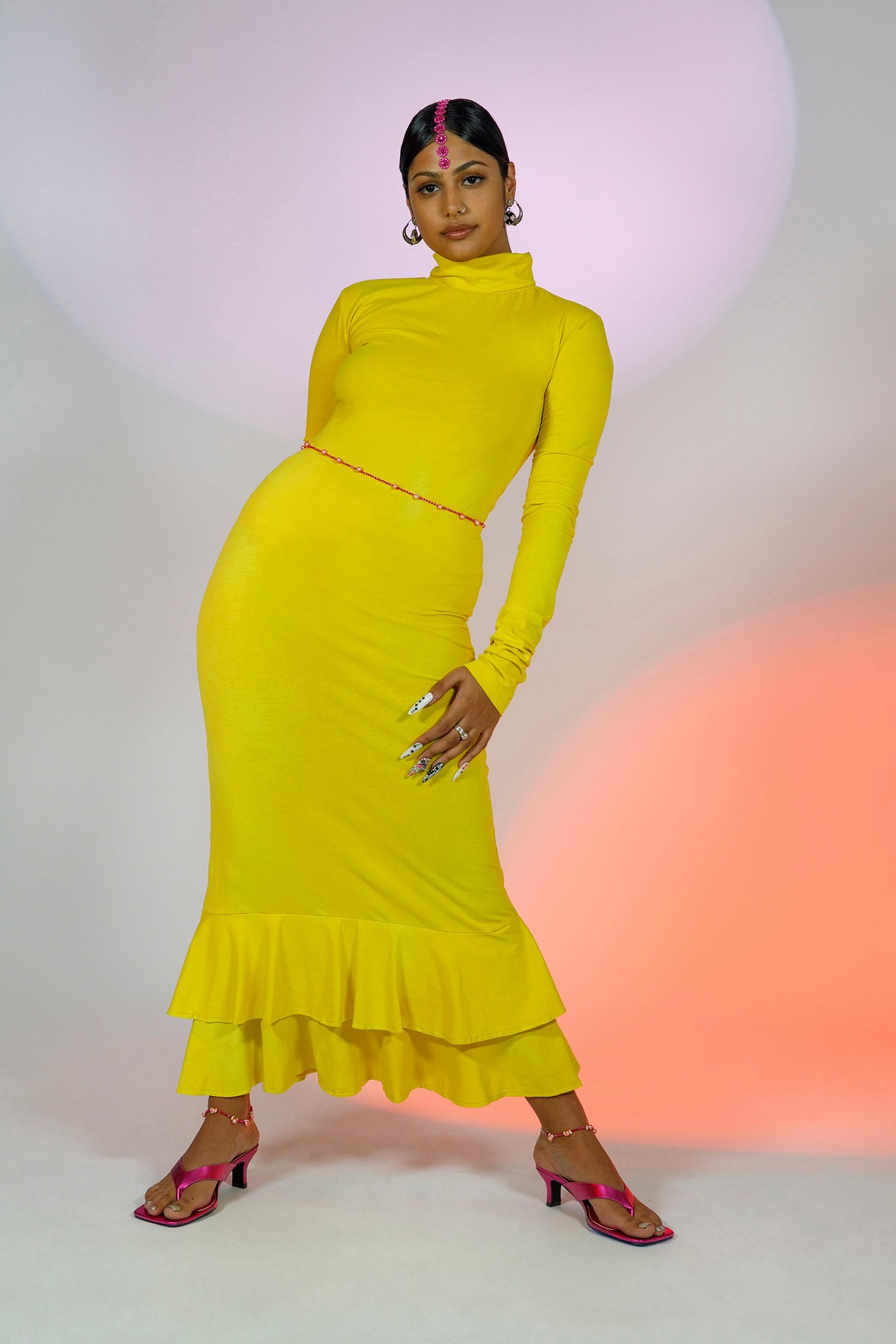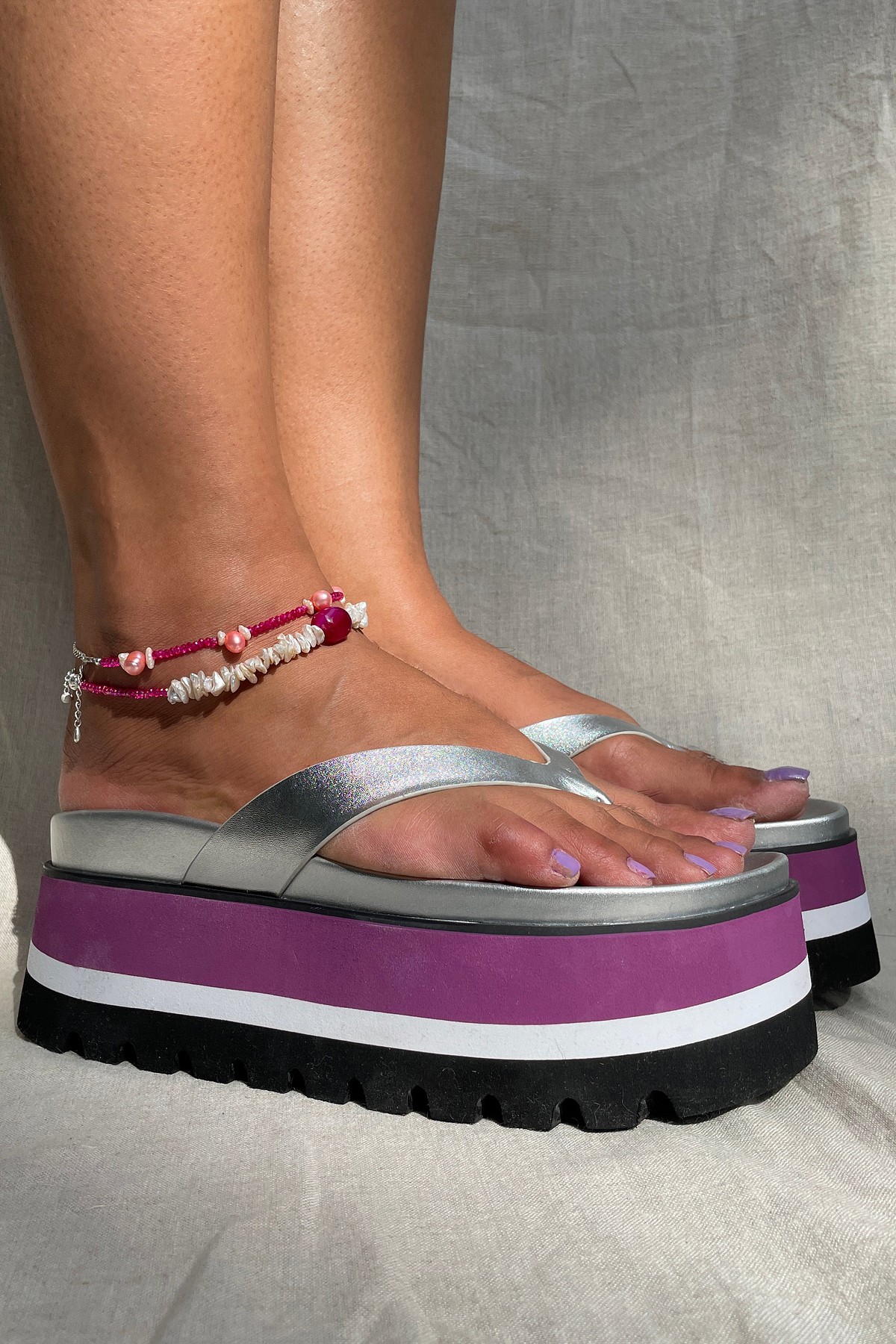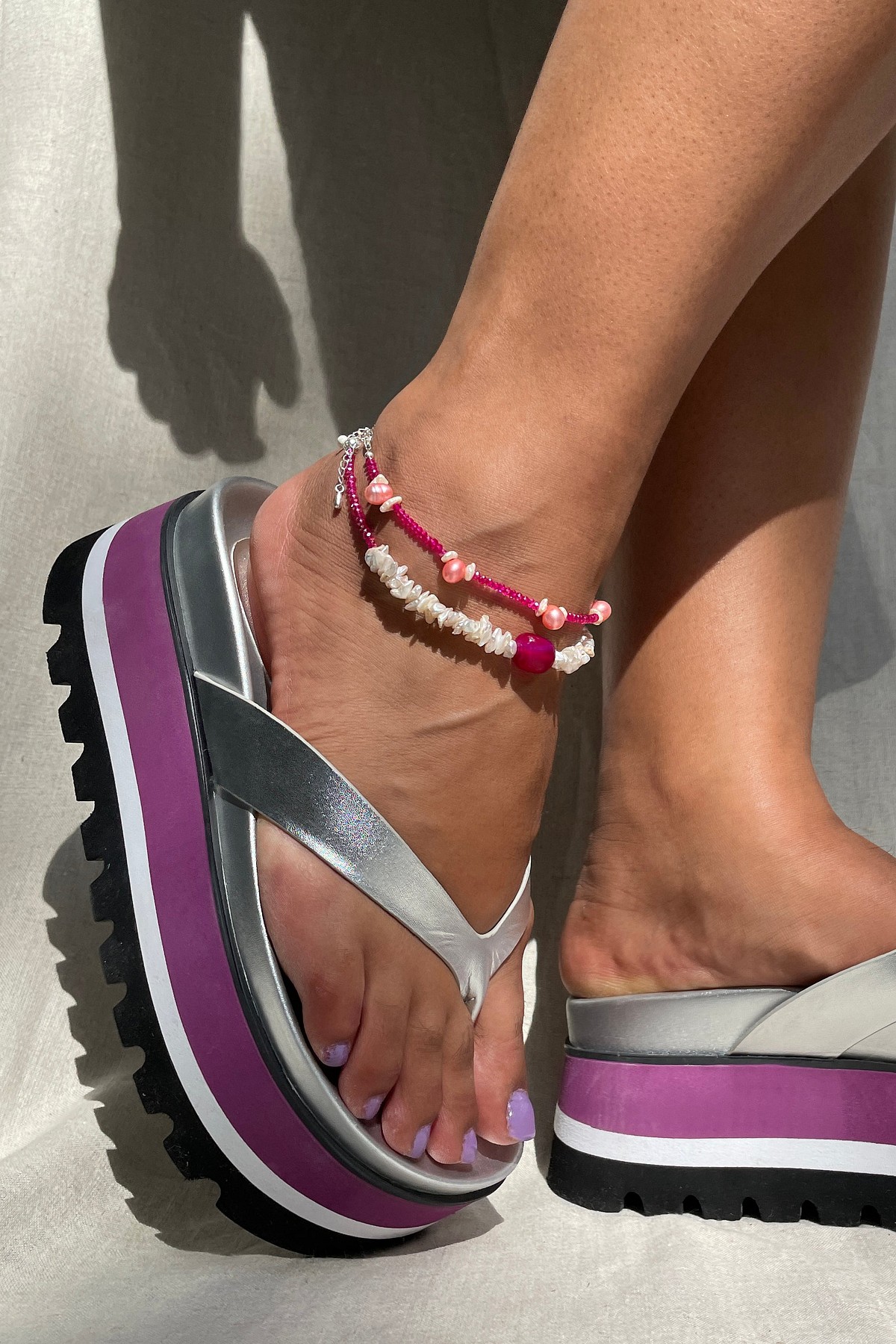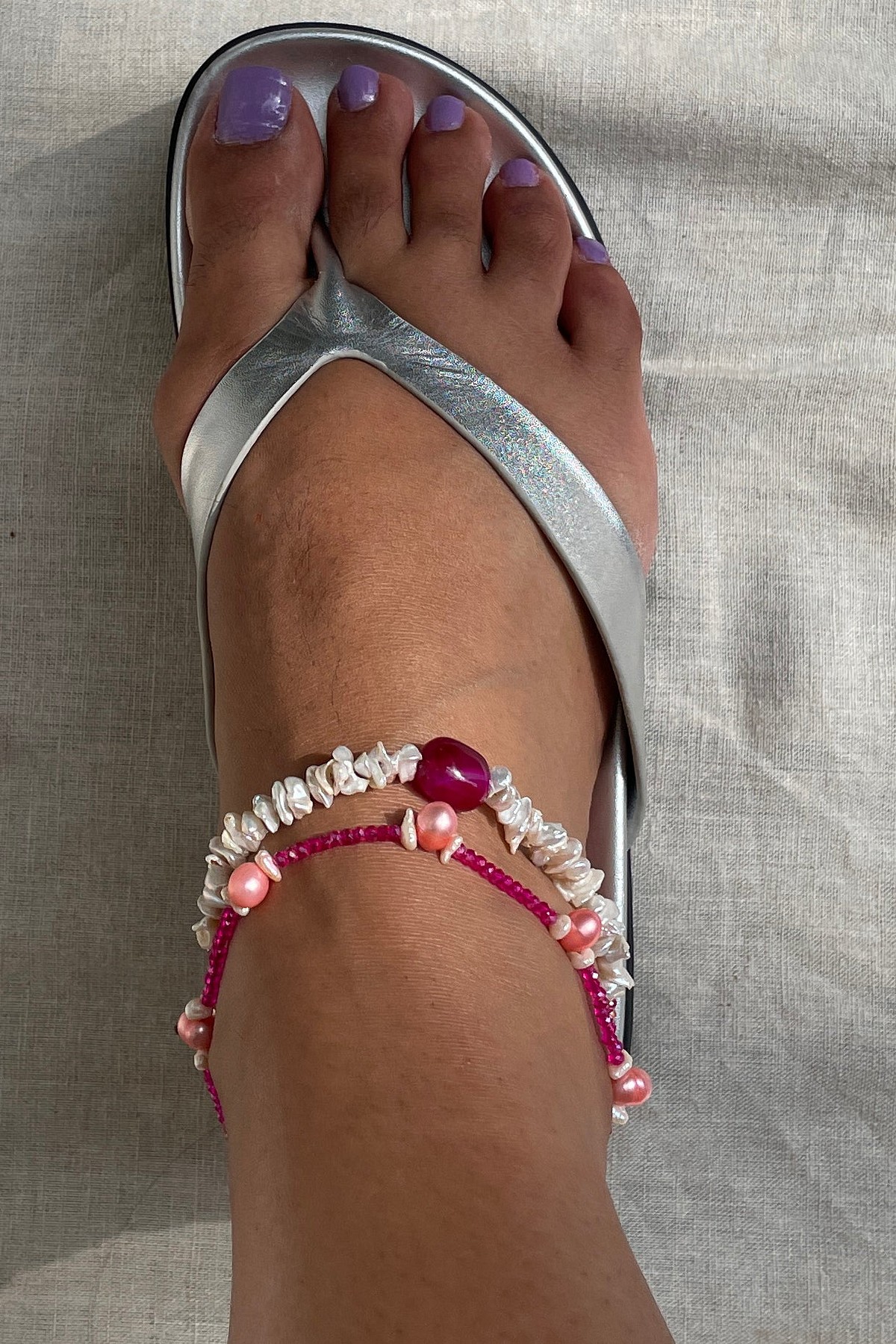 Something sweet and sparkly and pink to adorn your feet. Pink pearls, freshwater pearls, and pink swarovski crystals beads combine into a playful, happy piece of jewelry we love wearing all summer and through the Fall with our metallic thong heels.
This style is part of our new limited edition collaboration with South Asian jewelry designer Ayesha Pirbhai Fardell. Nostalgia, travel, improvisation, and the beauty held within natural materials are all part of the inspiration behind these handmade pieces. All have sterling silver clasps and chain closures and come inside a cotton abacaxi x Elle qui Vit jewelry pouch.
Our jewelry is made to order, please allow 1-3 weeks for your custom piece to ship.
Small anklet: adjustable from 8"- 10".
Large anklet: adjustable from 10"- 12".