Cherry Shisha Two Tone Tee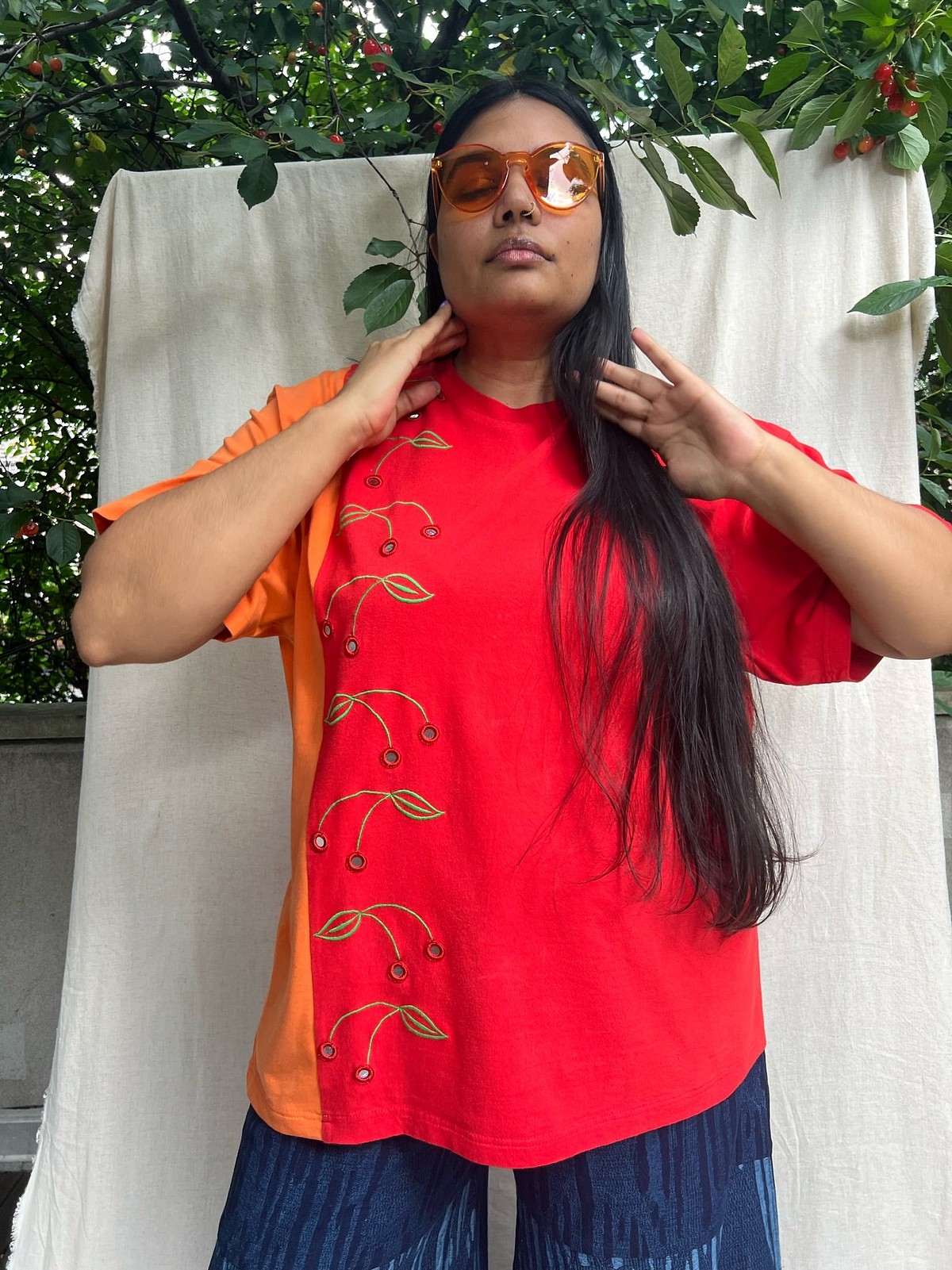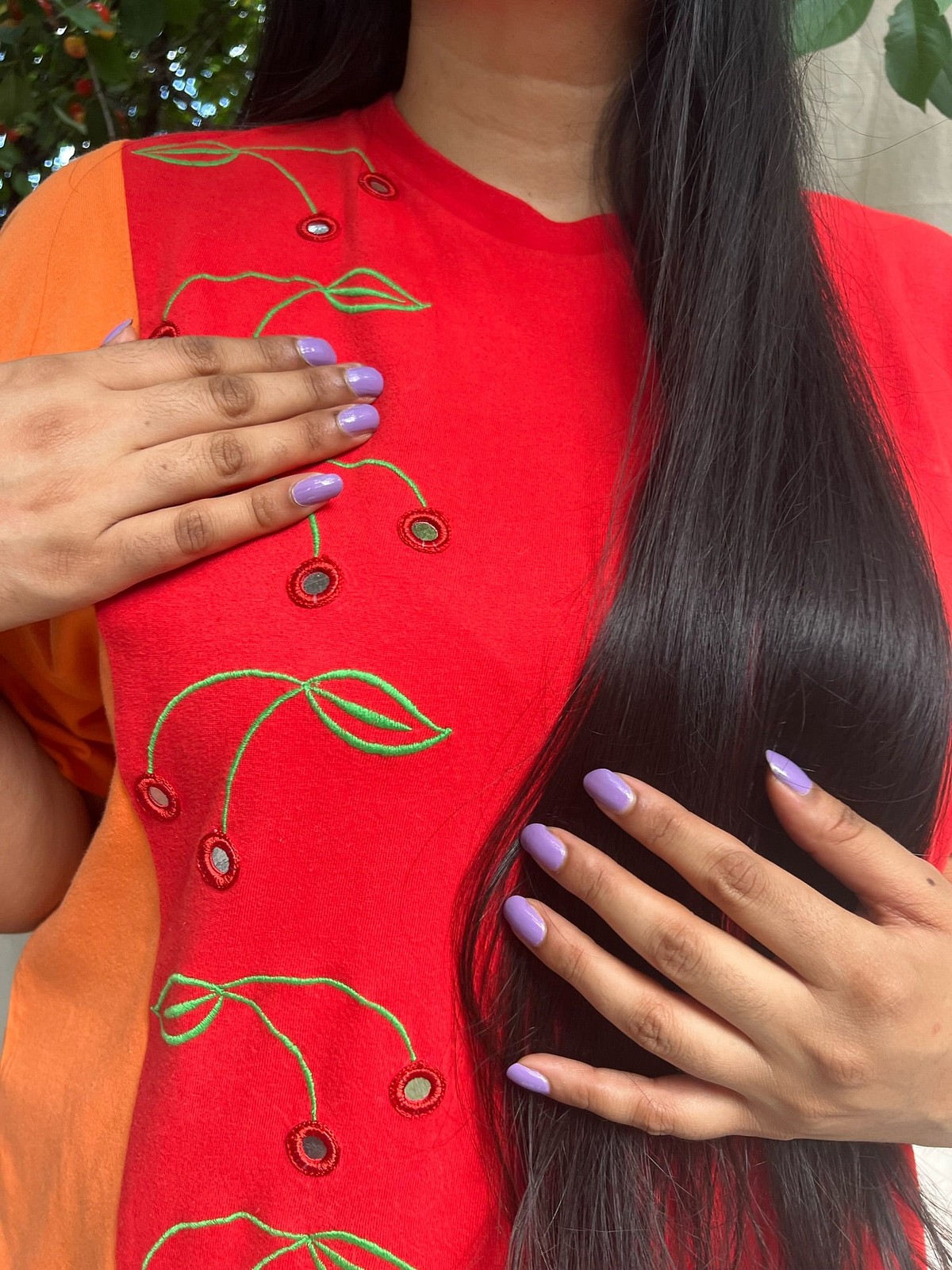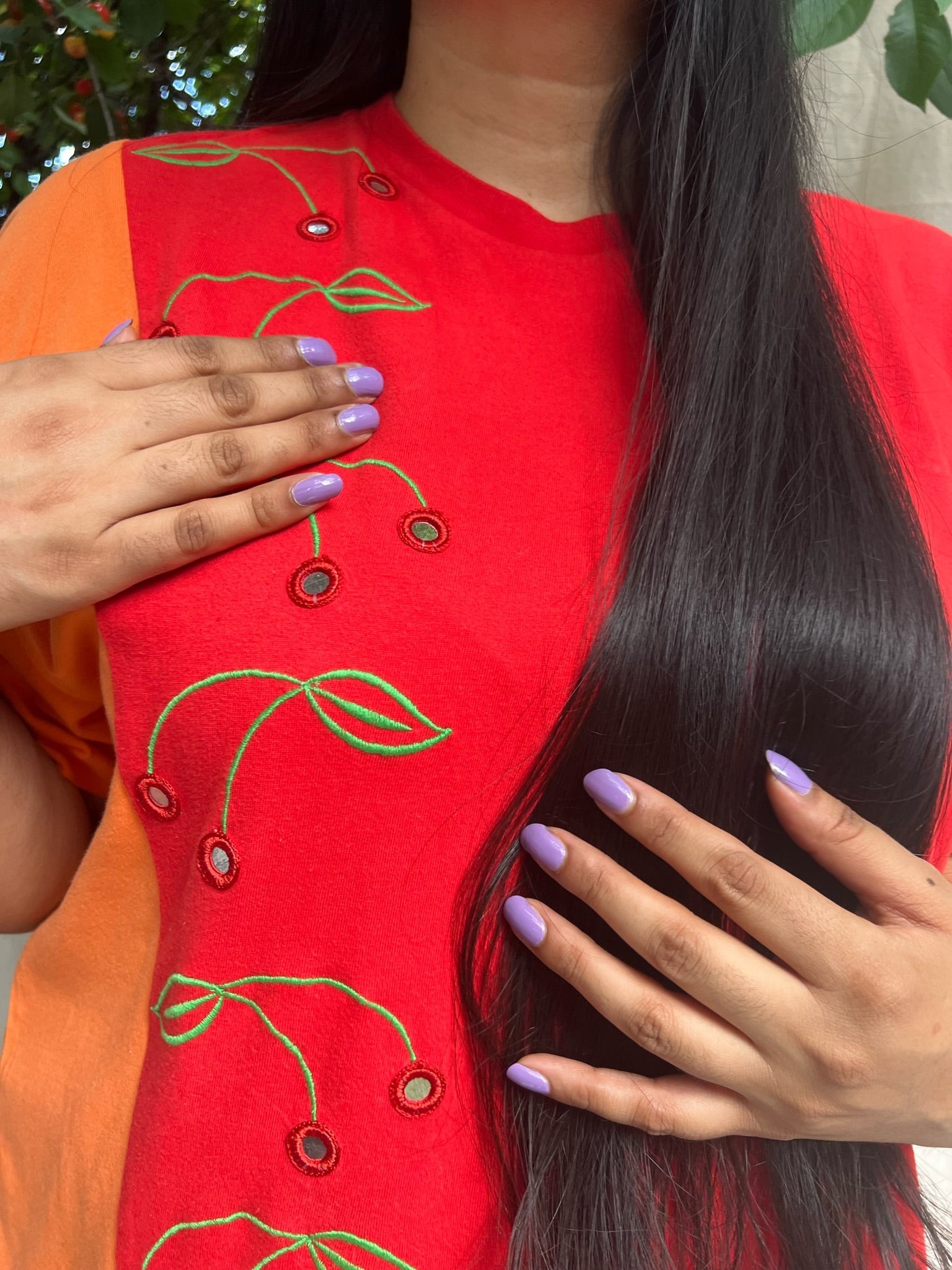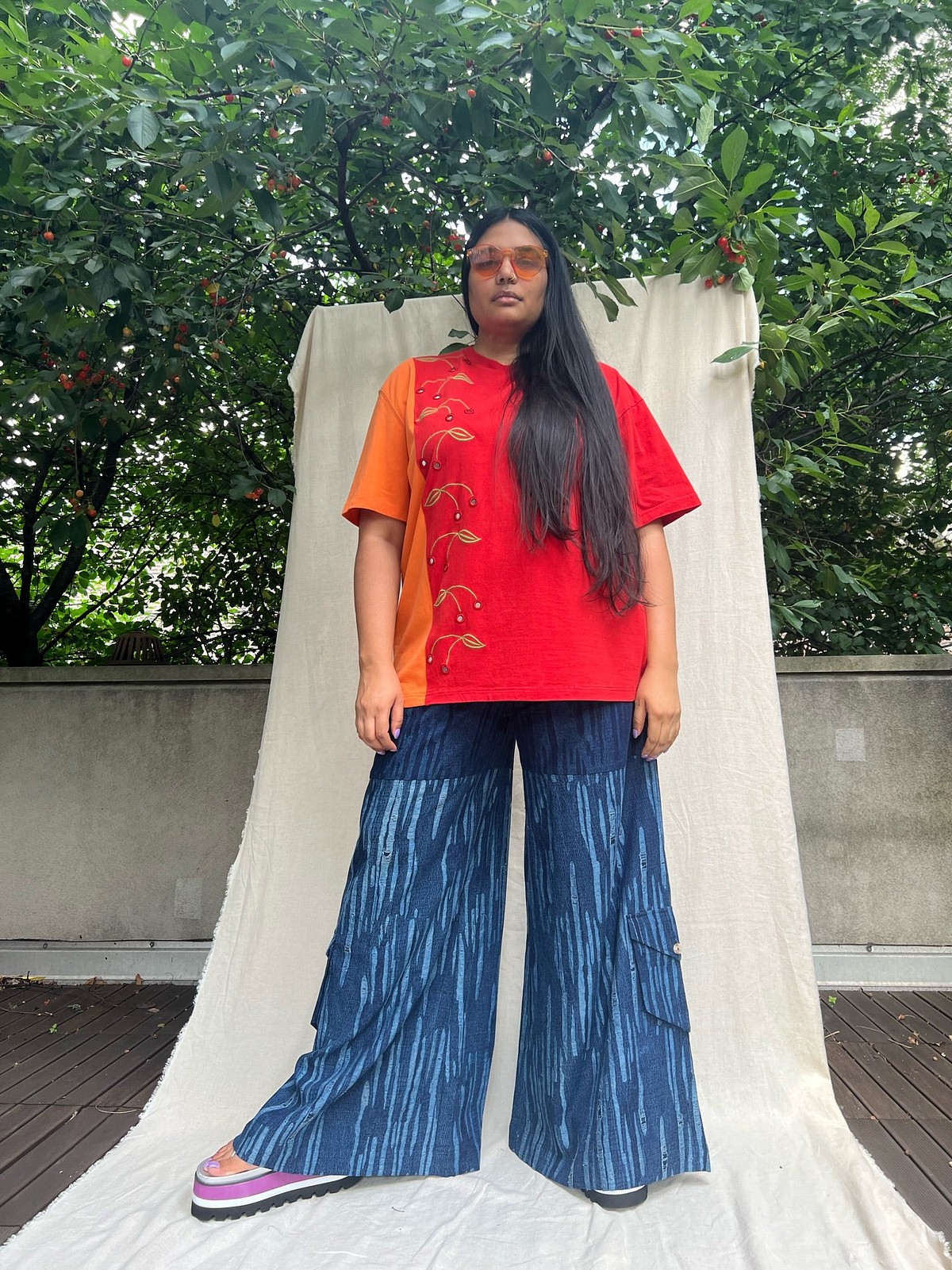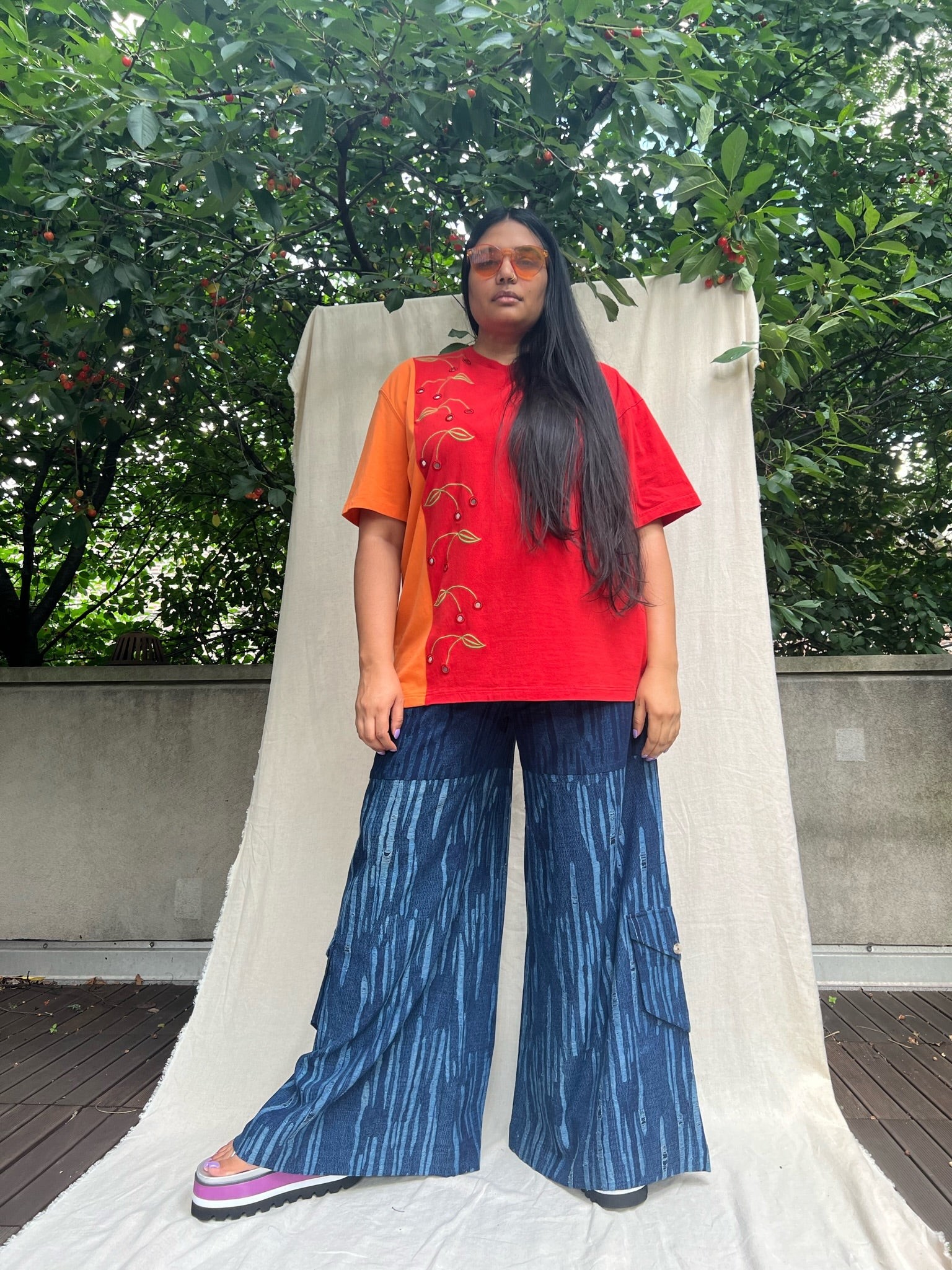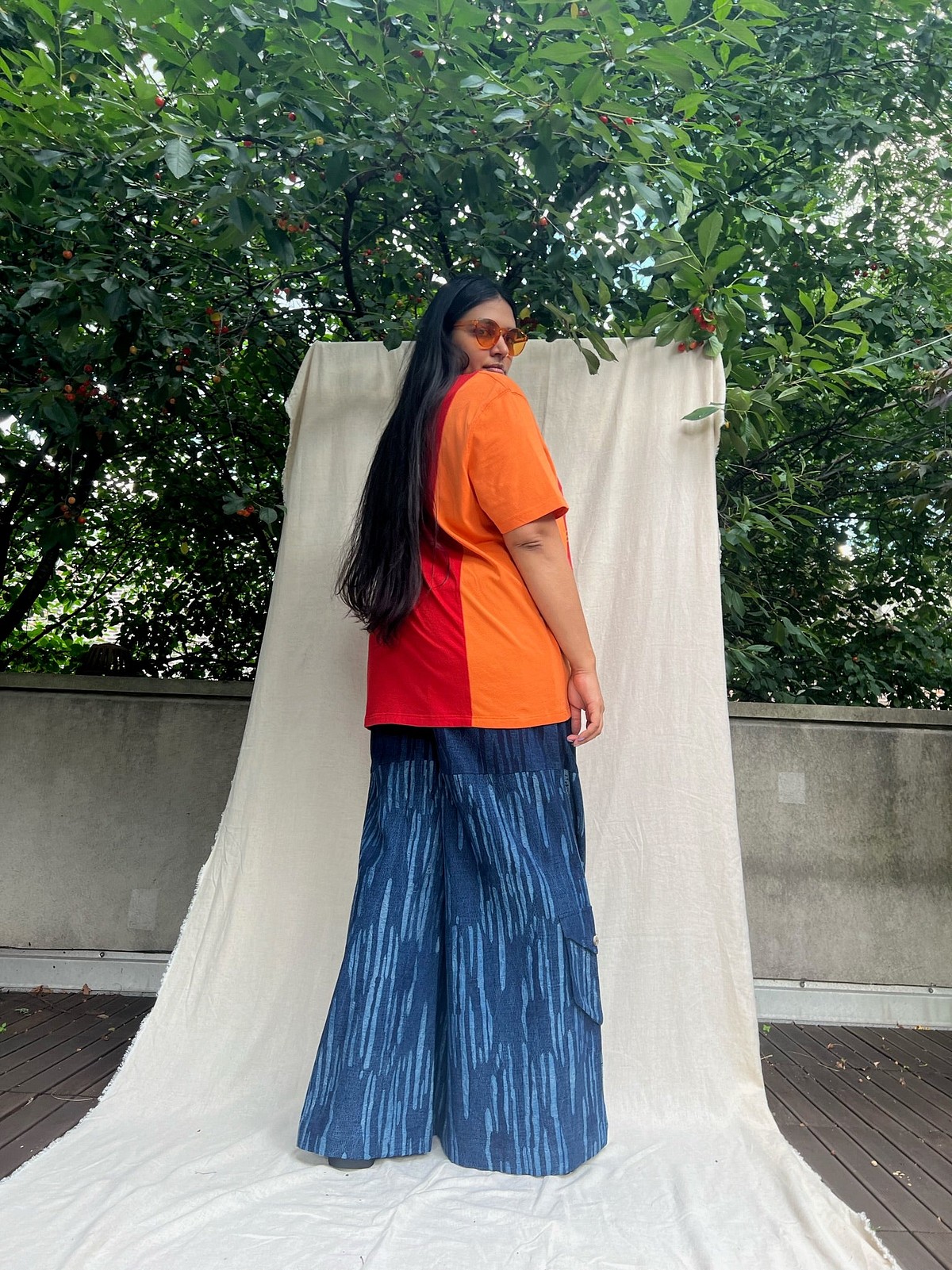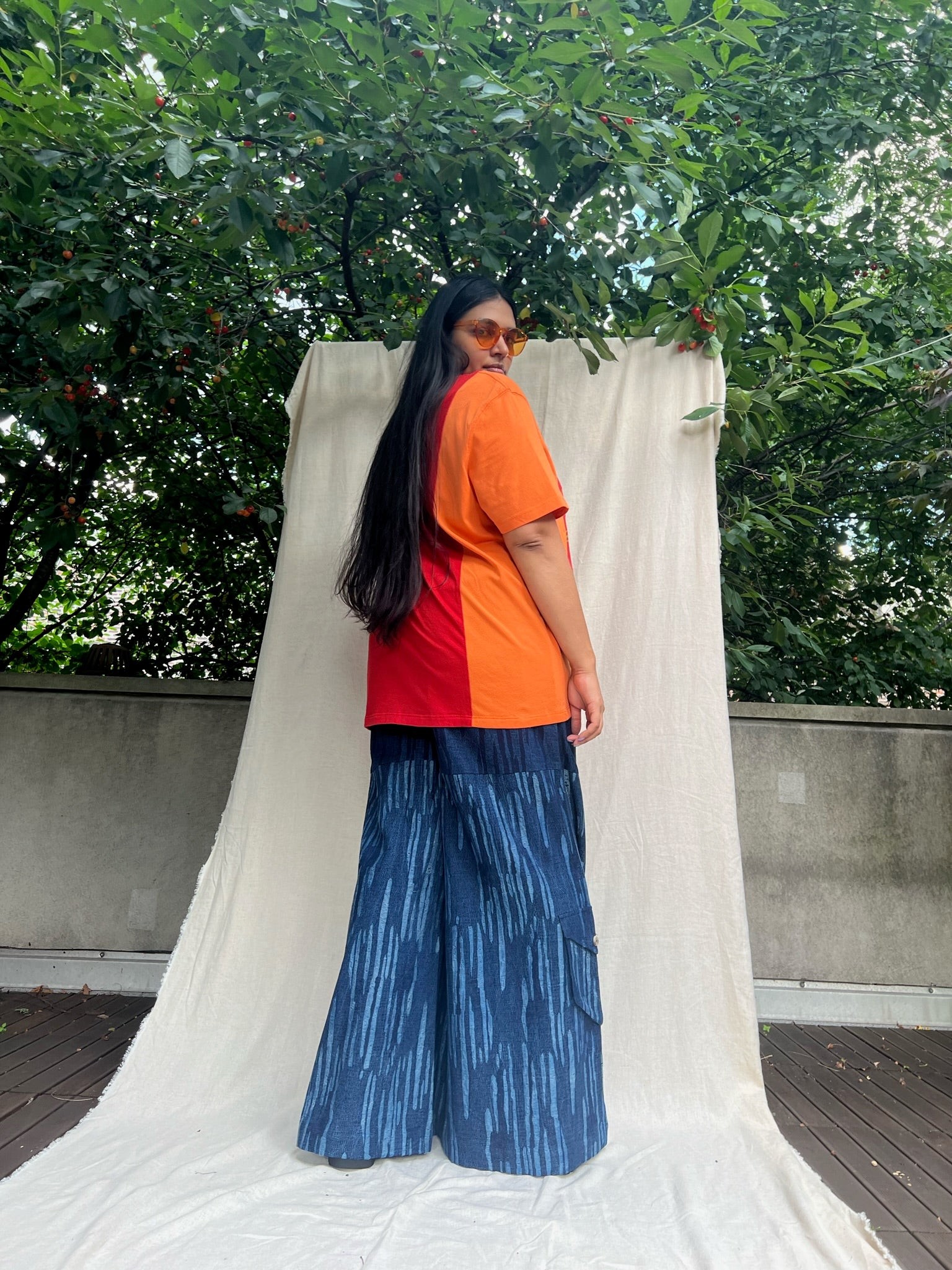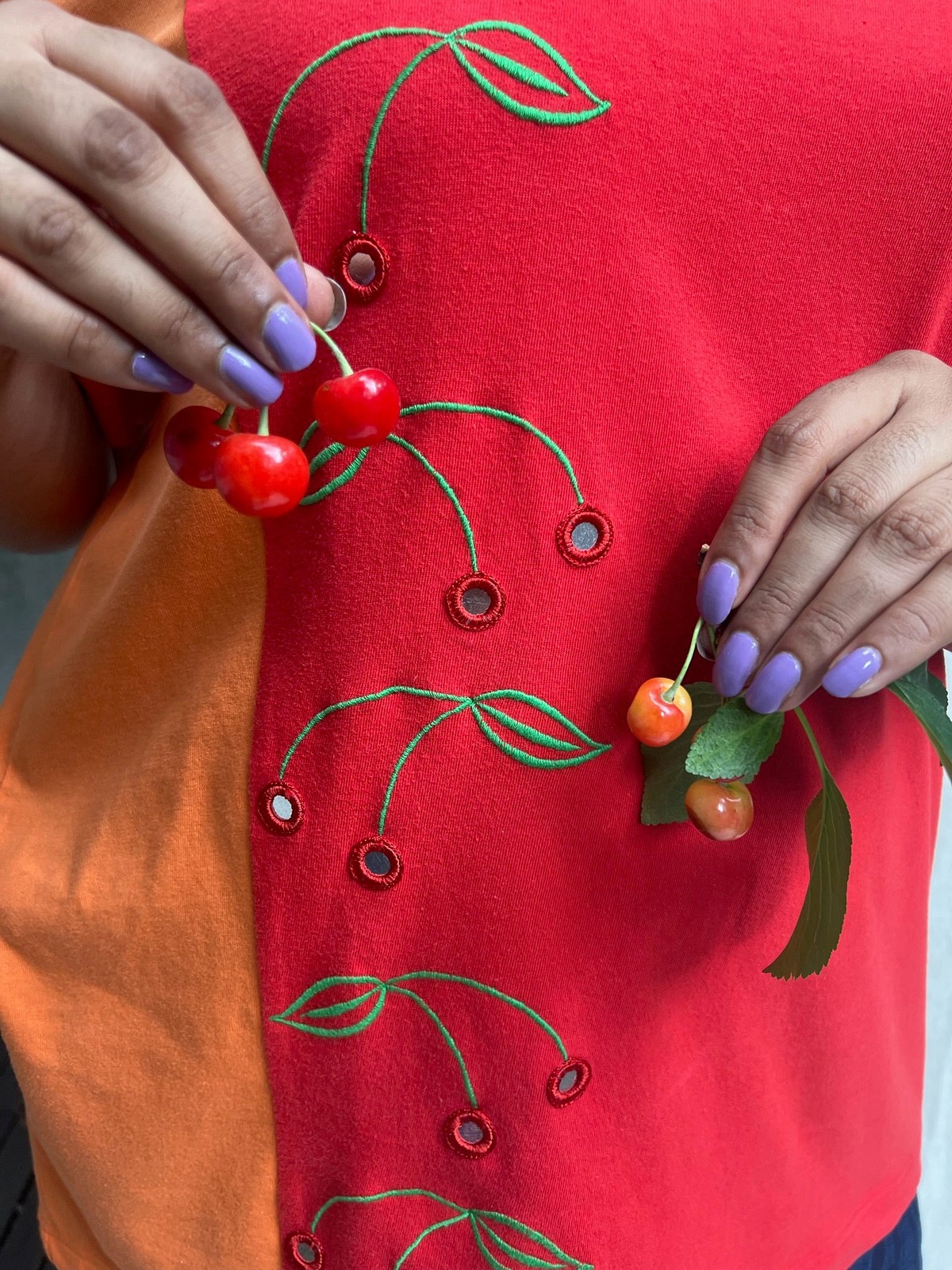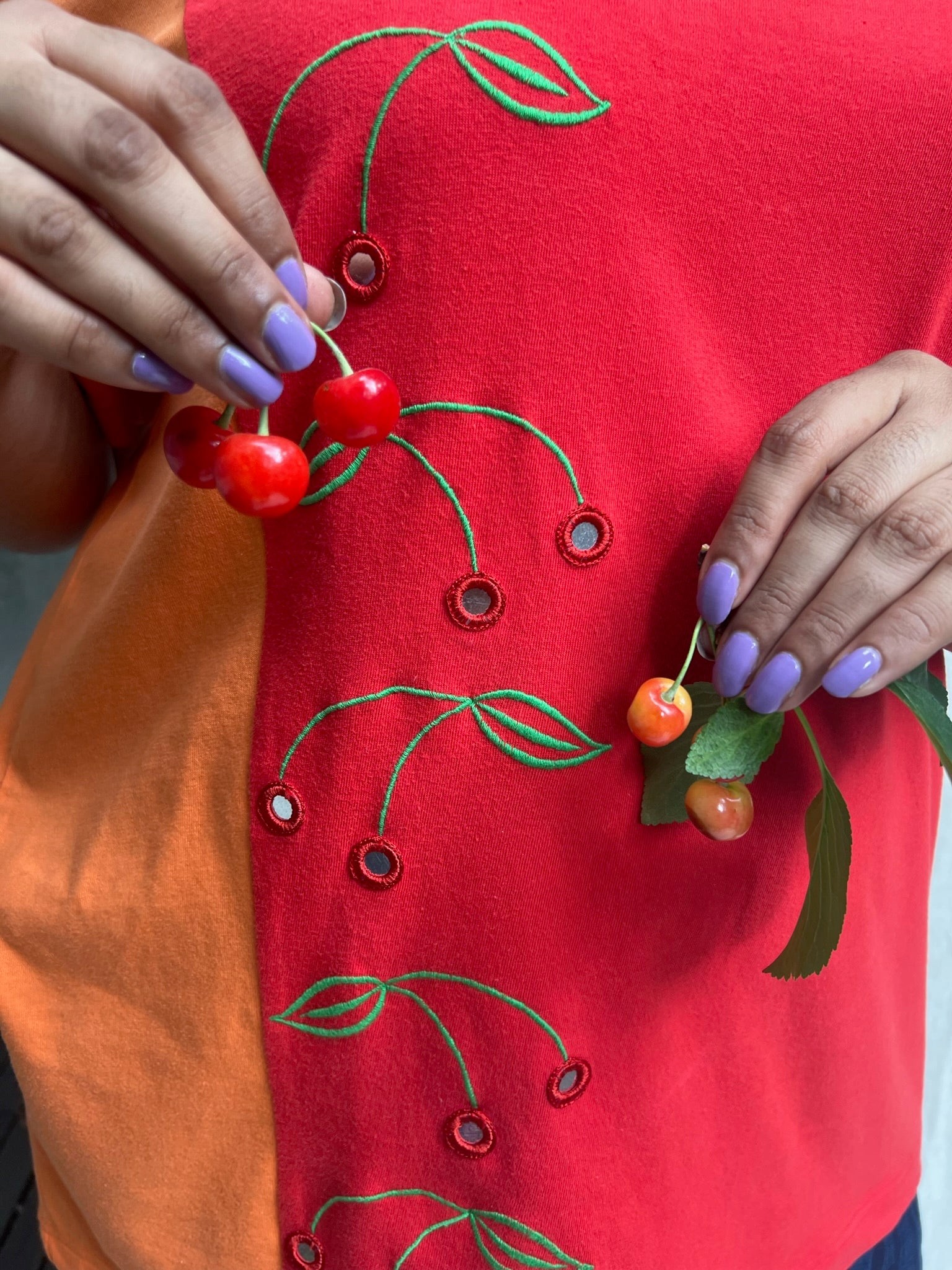 This interpretation of cherries using shisha beading or mirrorwork is my absolute fave. It's inspired by the cherry tree on my patio, as you can see. Hand-beaded by artisans in New Delhi, India.
One-of-a-kind tee in collaboration with Shop Berriez, two different upcycled tees in heathered grey and bright green are patched together to create a new one!
Worn here with our wide-leg high-waist indigo jacquard pants, which are available in sizes 0-14 (size 12 worn here).
100% cotton. Hand-wash in cold water (to protect hand-beaded cherries), dry flat or hang dry.
Model is 5'8" and a size XL/2X.