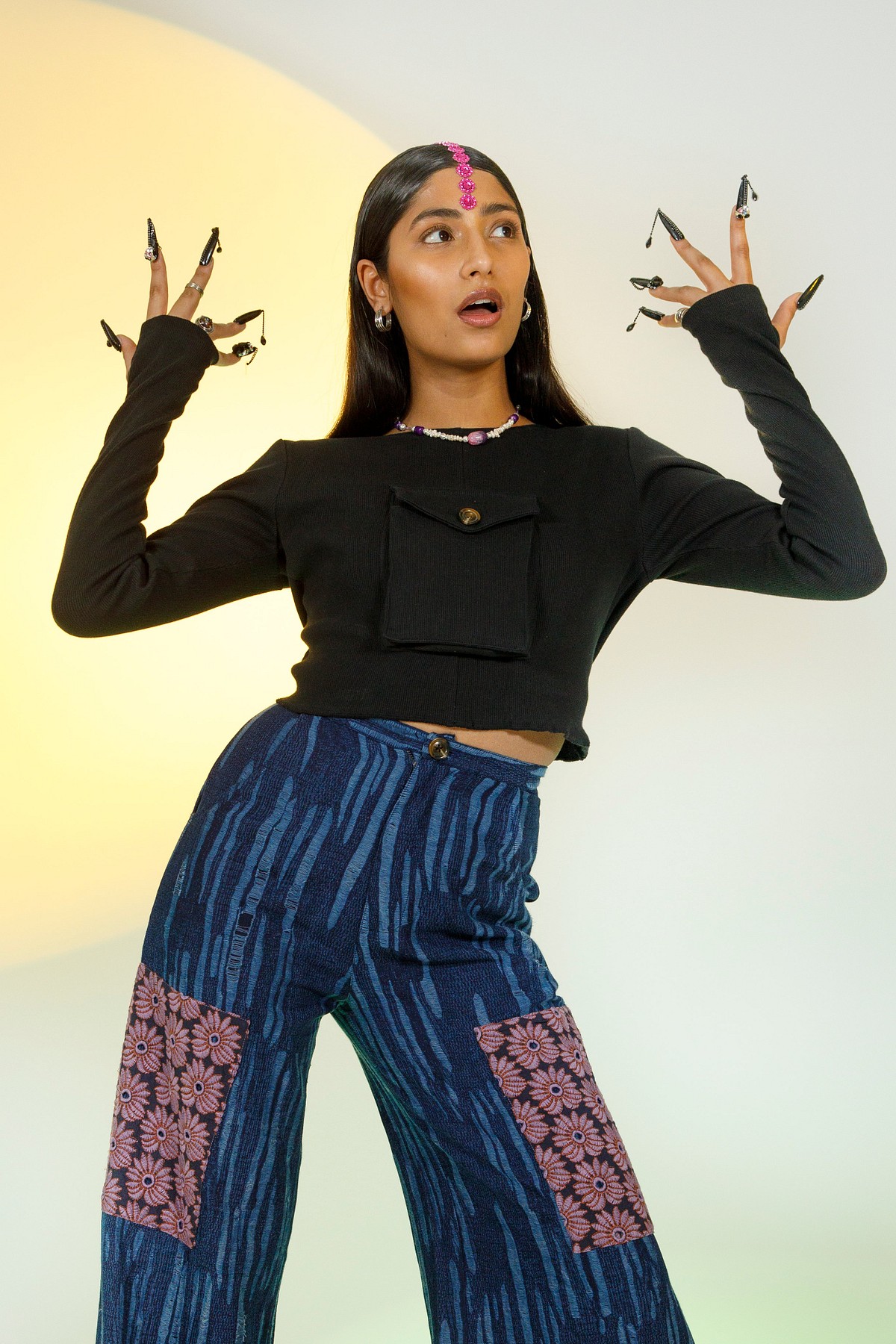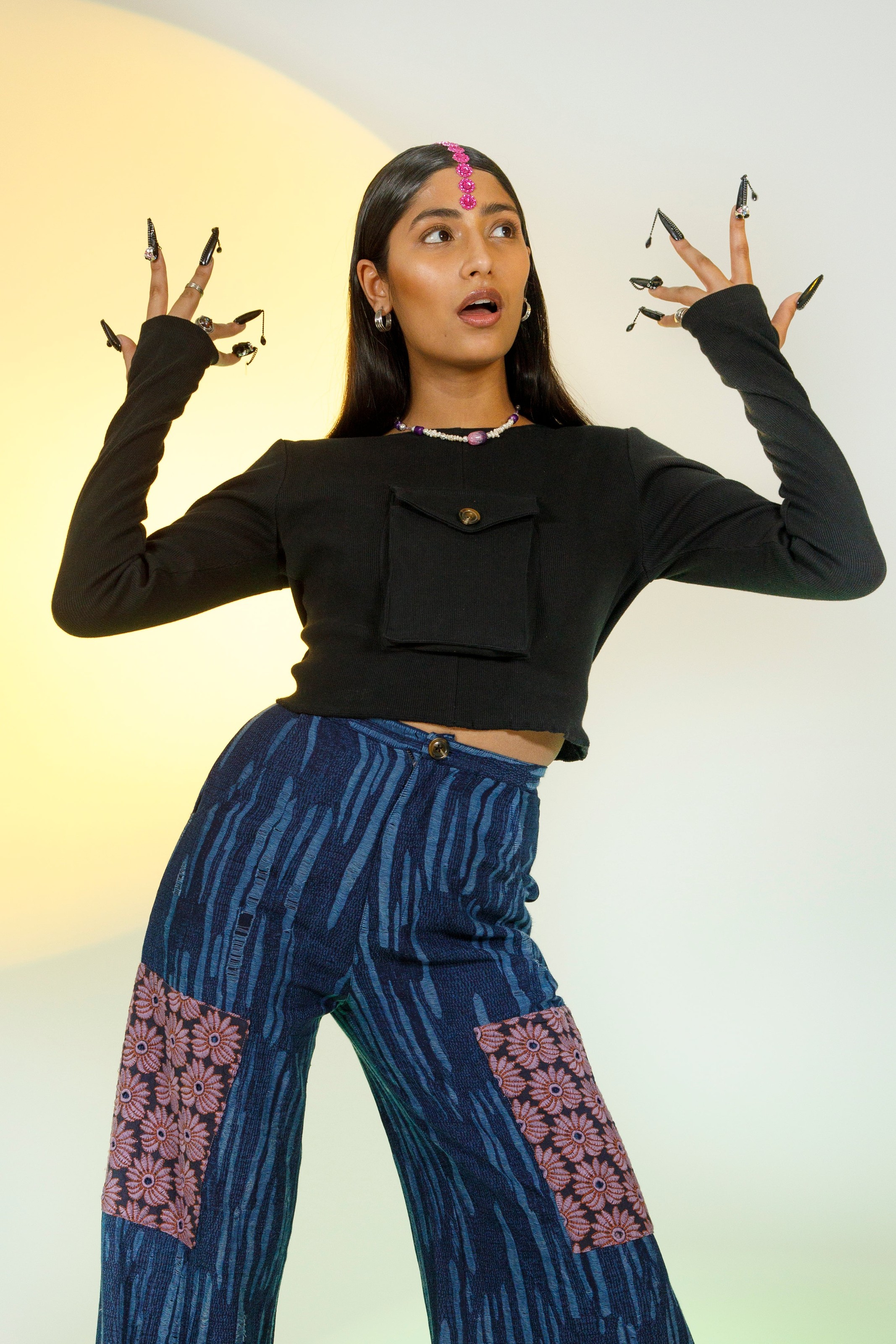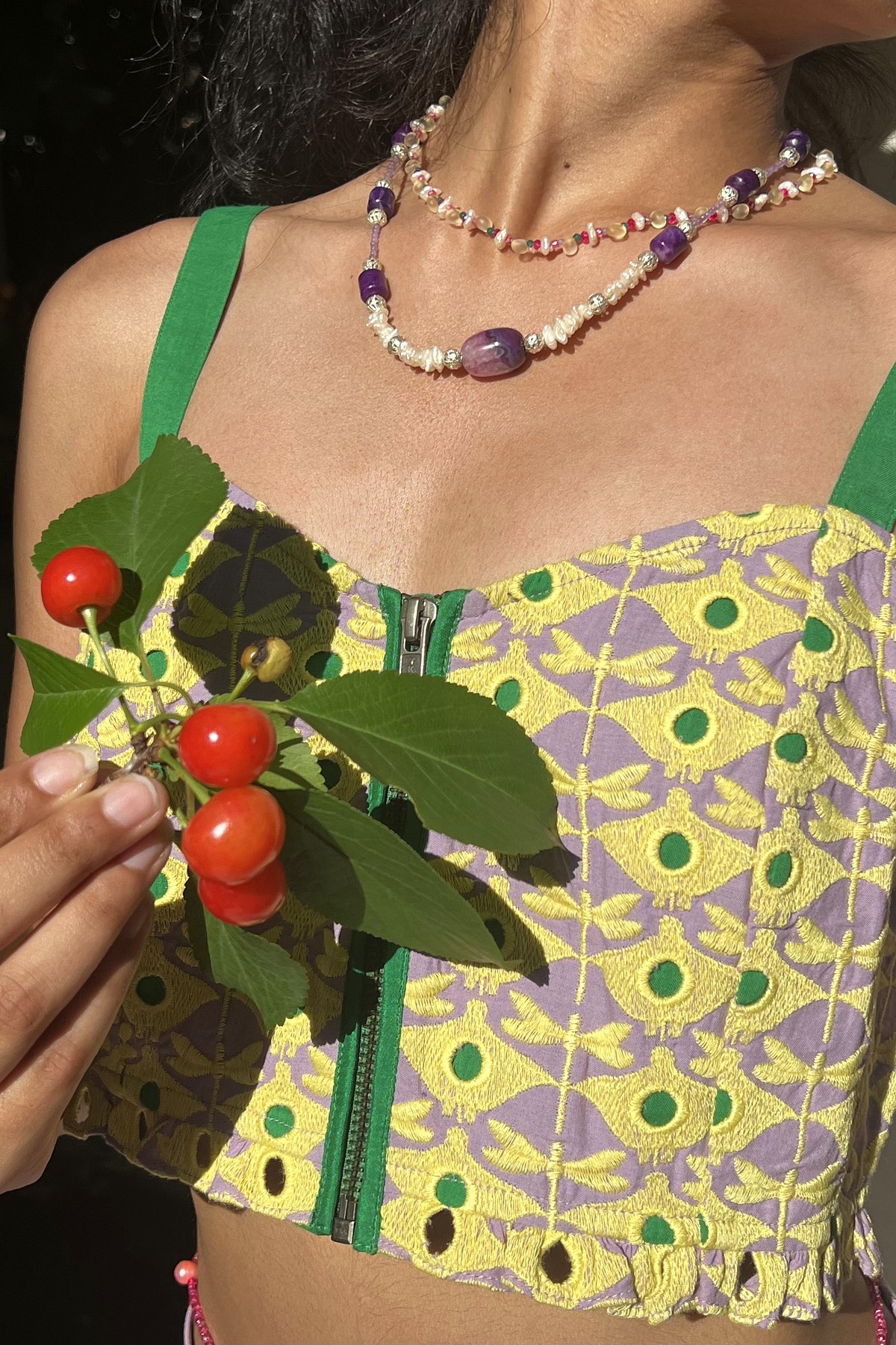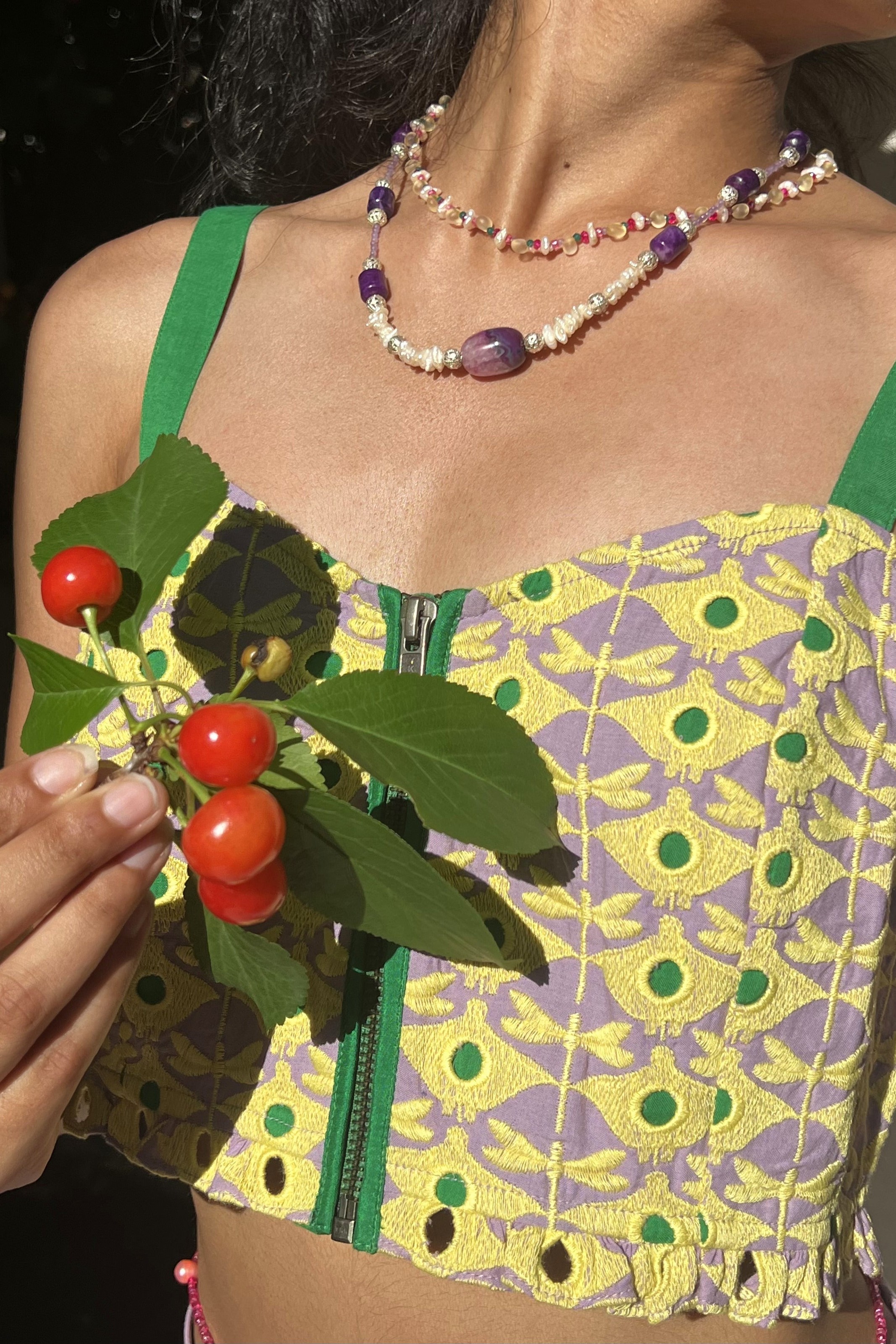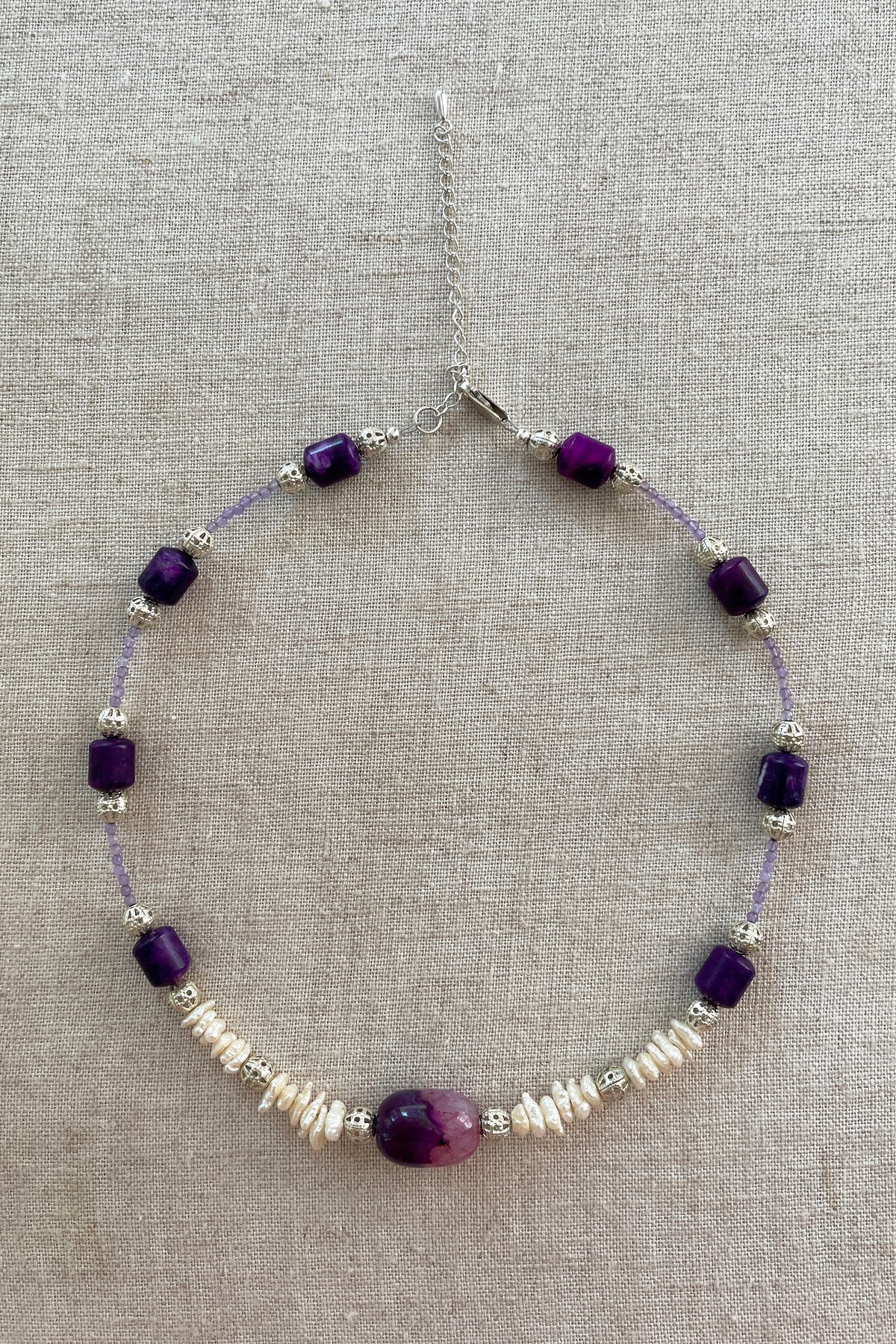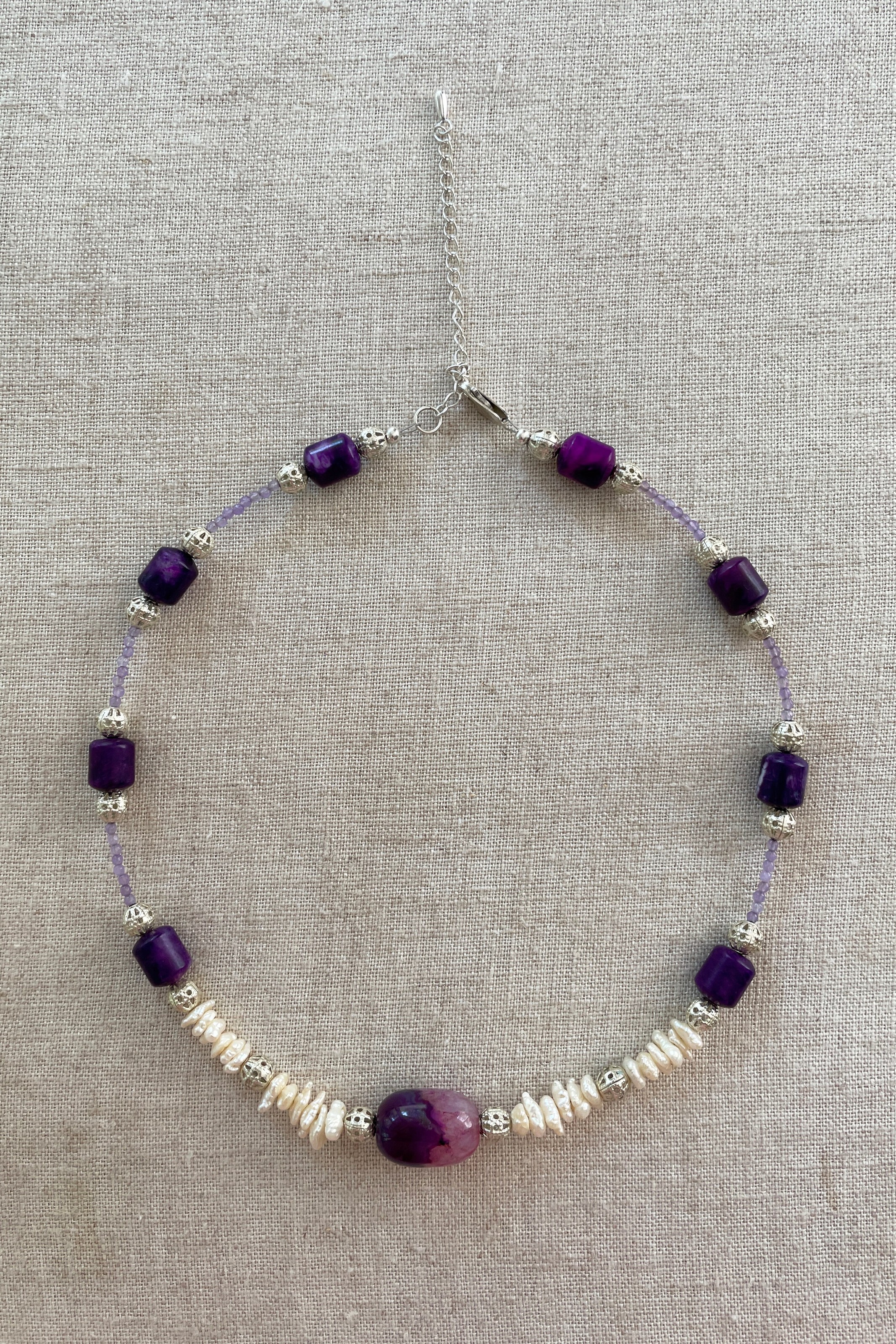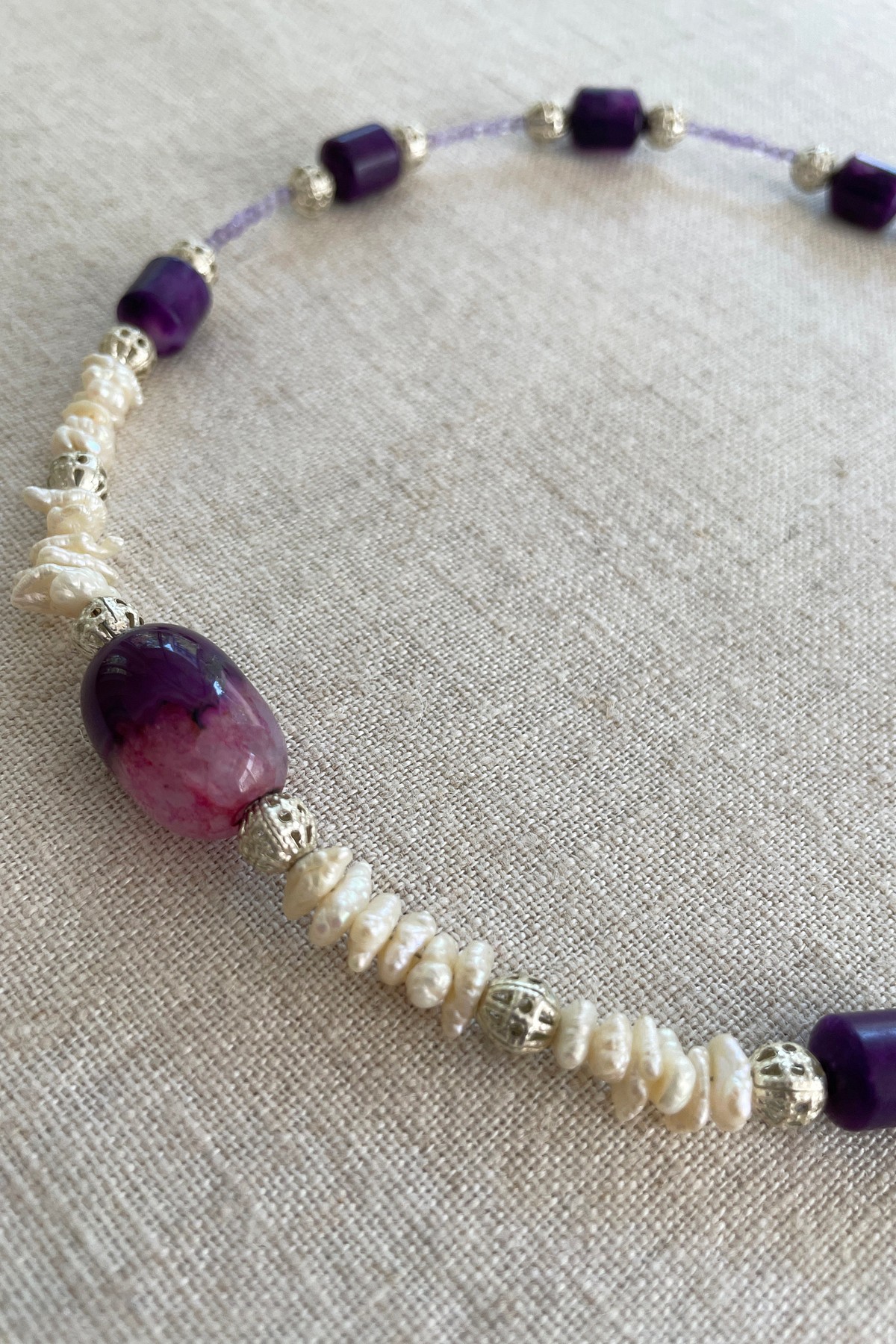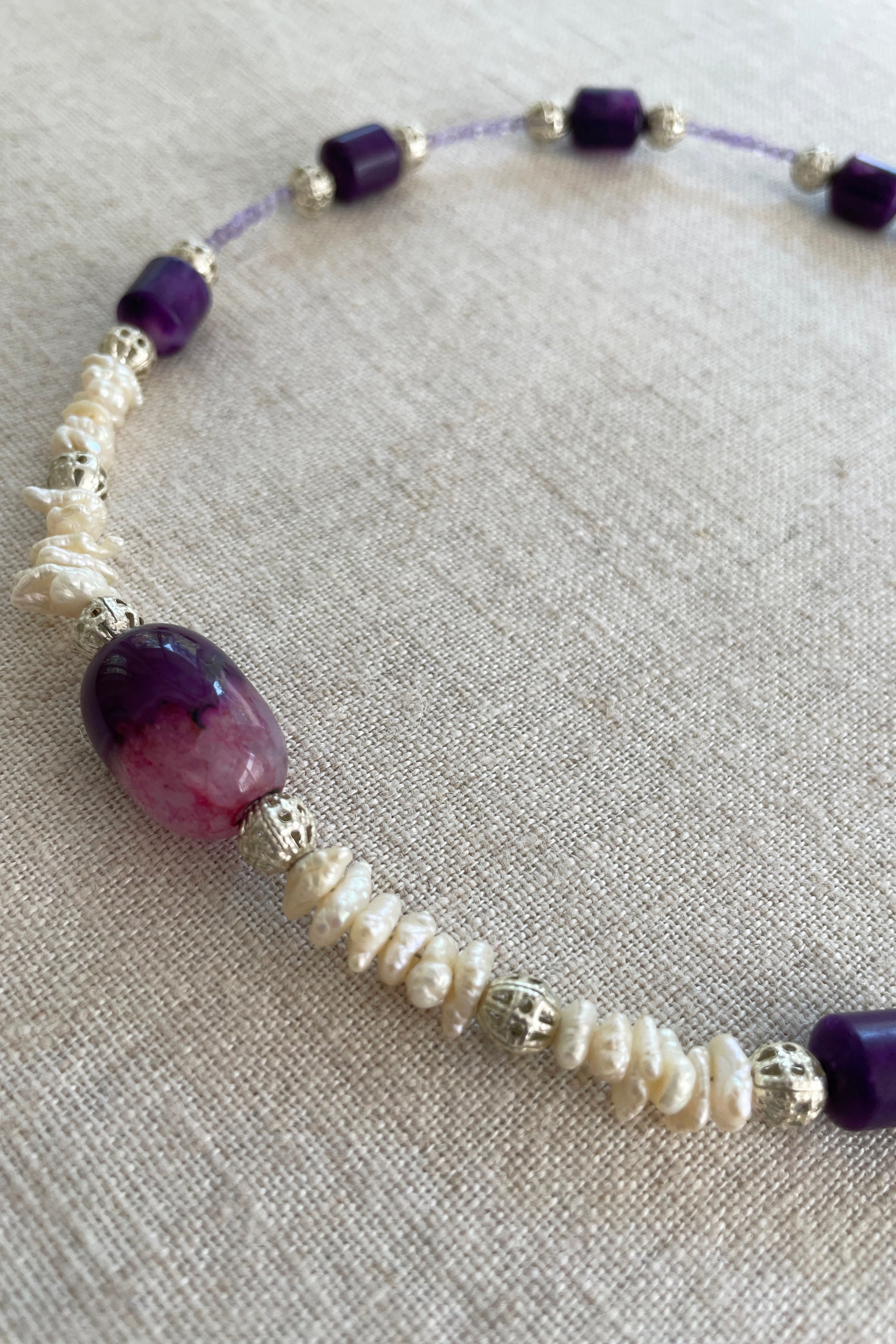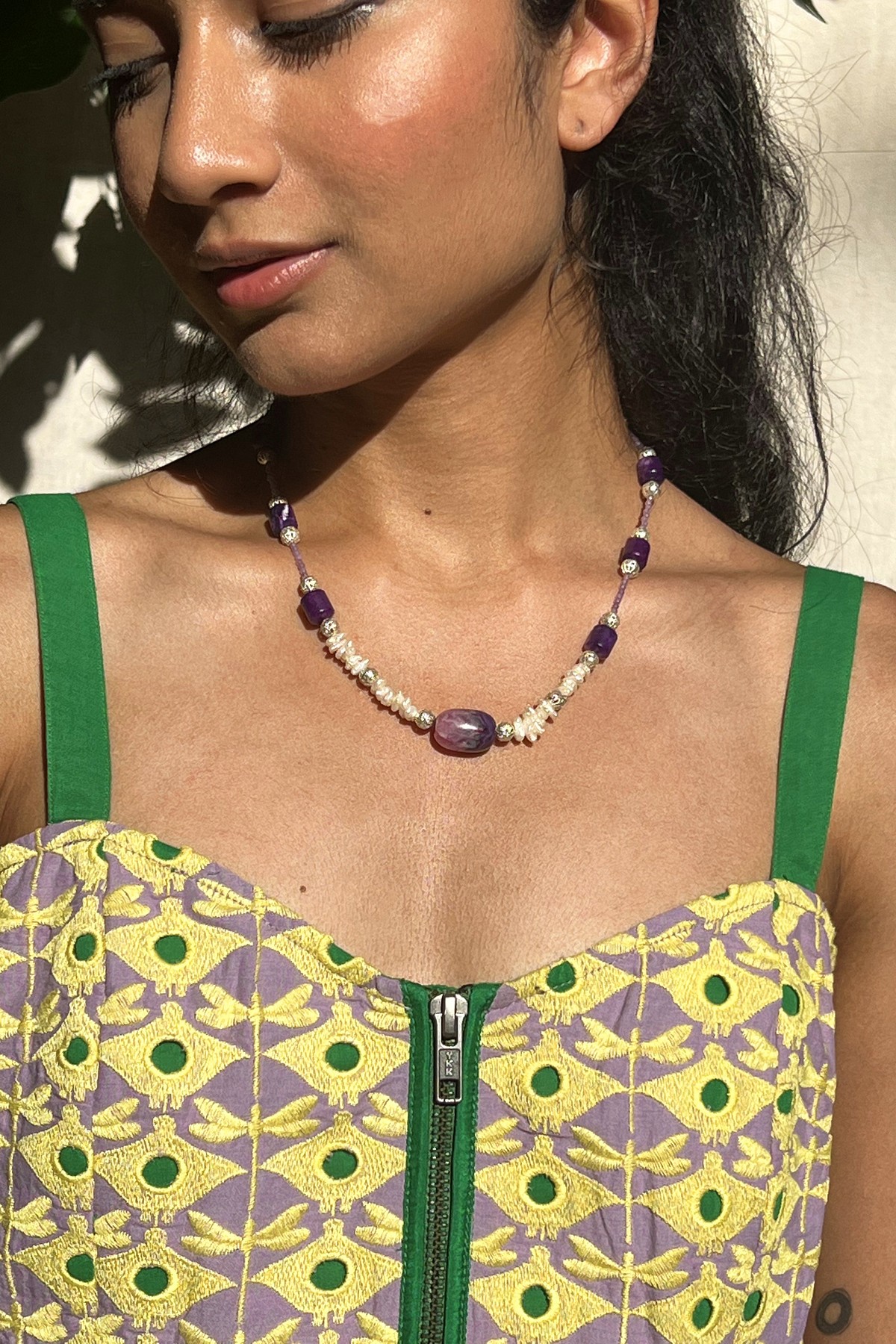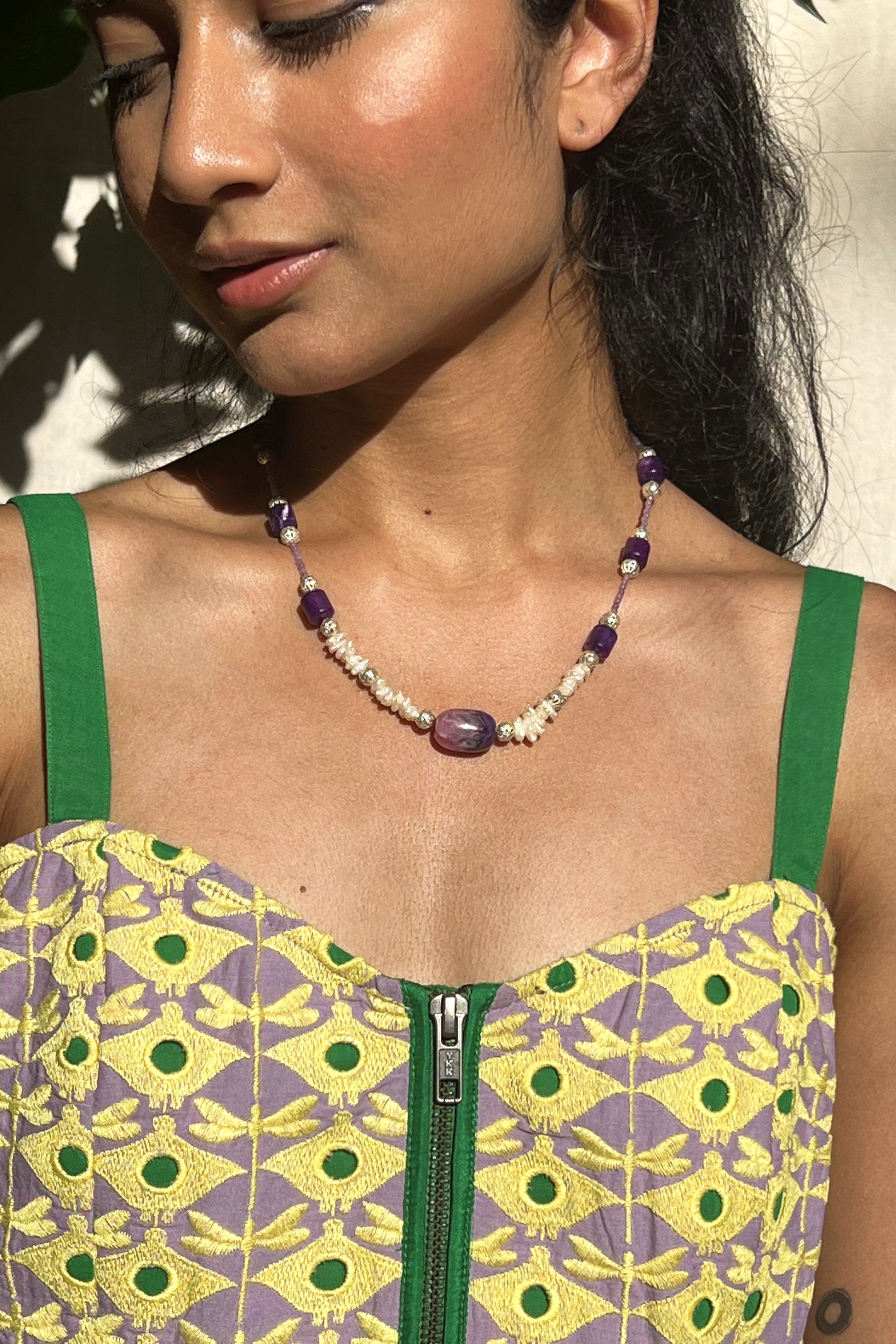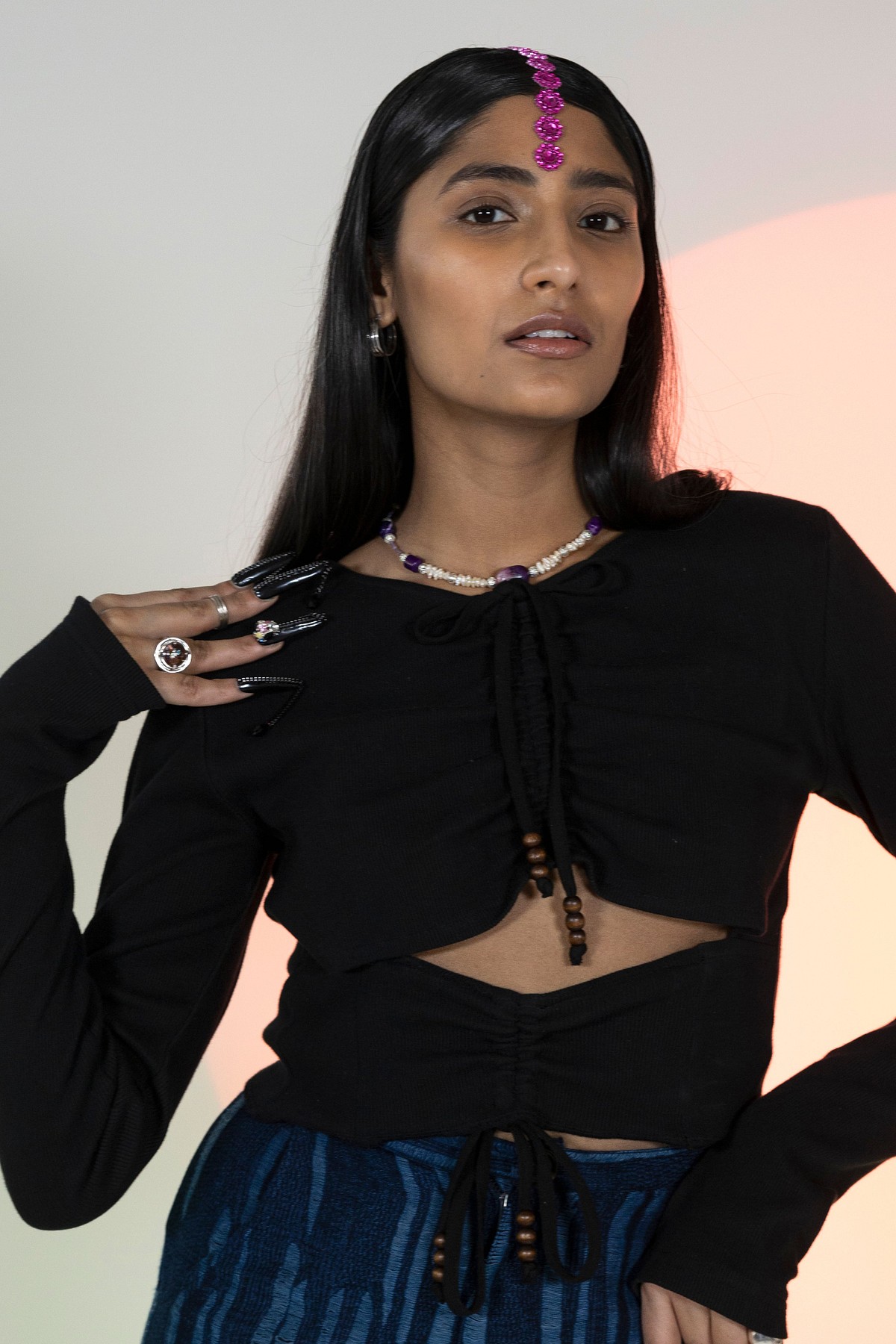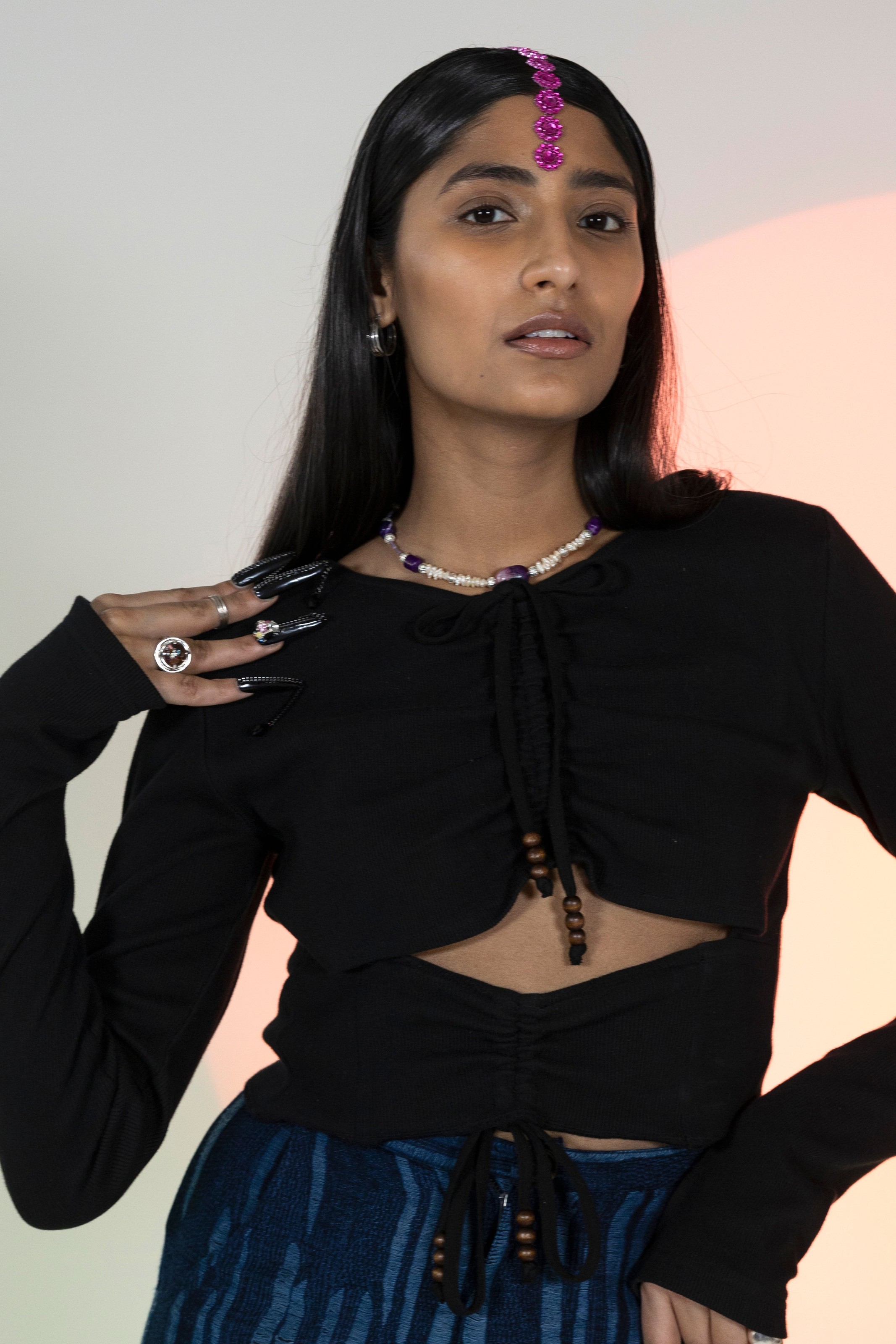 A perfectly balanced design, consisting of purple stones, small silver round beads, freshwater pearls found in my mother's jewelry drawer, and a special pink agate bead drop that was collected on a trip to Egypt. This purply necklace is an ode to the two Libra femme designers in this collaboration.
Pink Agate has often been used as a form of protection, it is the ultimate energy shield. It's said to create a barrier around your auric field to keep you safe from negativity. Like many pink stones, it also blocks heartache and pain, leaving you free to absorb all the love and friendship. It is even said that pink agate can transform emotions, and lead you to find emotional balance from within.
This style is part of our new limited edition collaboration with South Asian jewelry designer Ayesha Pirbhai Fardell, and comes inside a cotton abacaxi x Elle qui Vit jewelry pouch.
Our jewelry is made to order, please allow 1-3 weeks for your custom piece to ship.
Adjustable from 15.5"-17.5"