Nara Balloon Sleeve Hoodie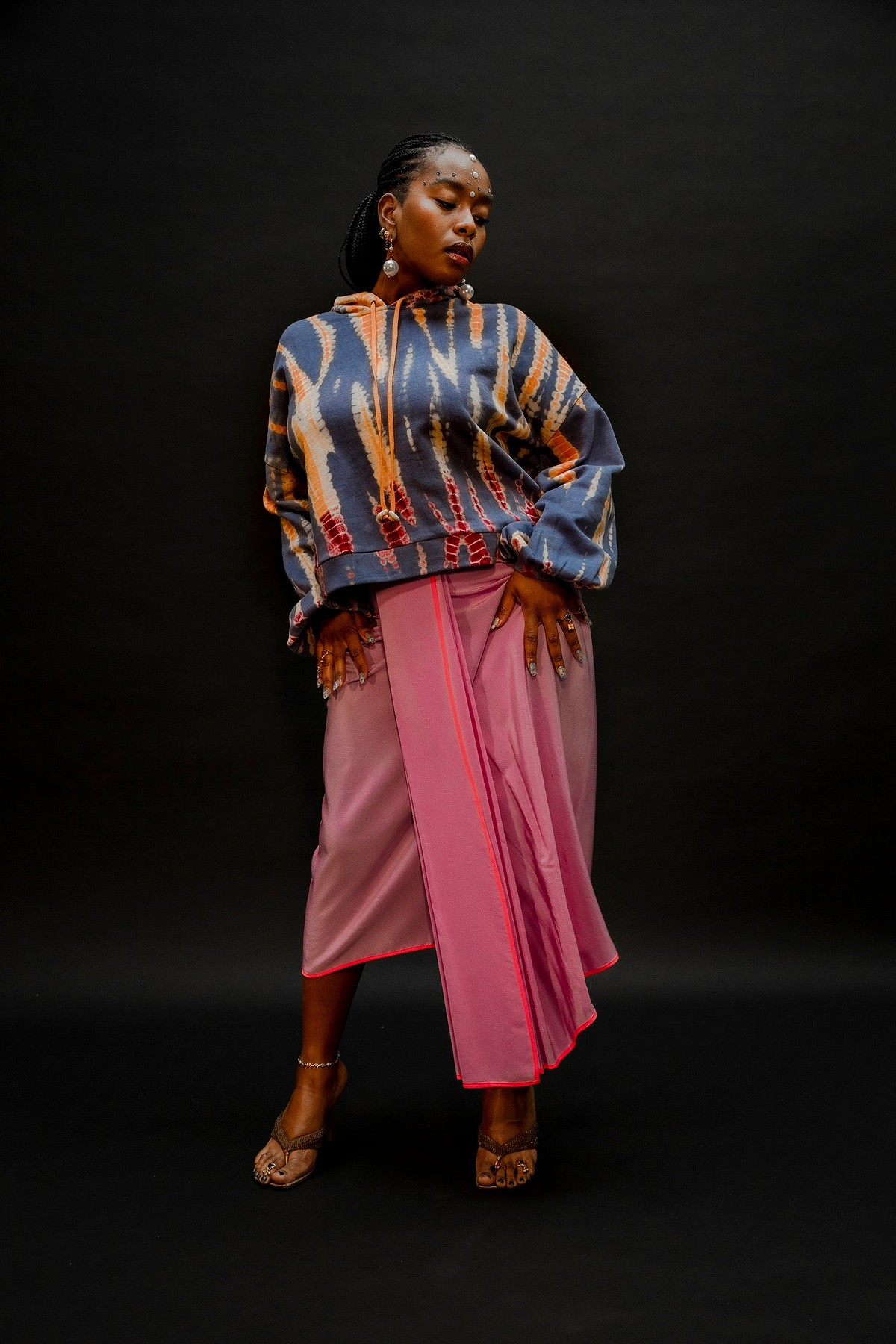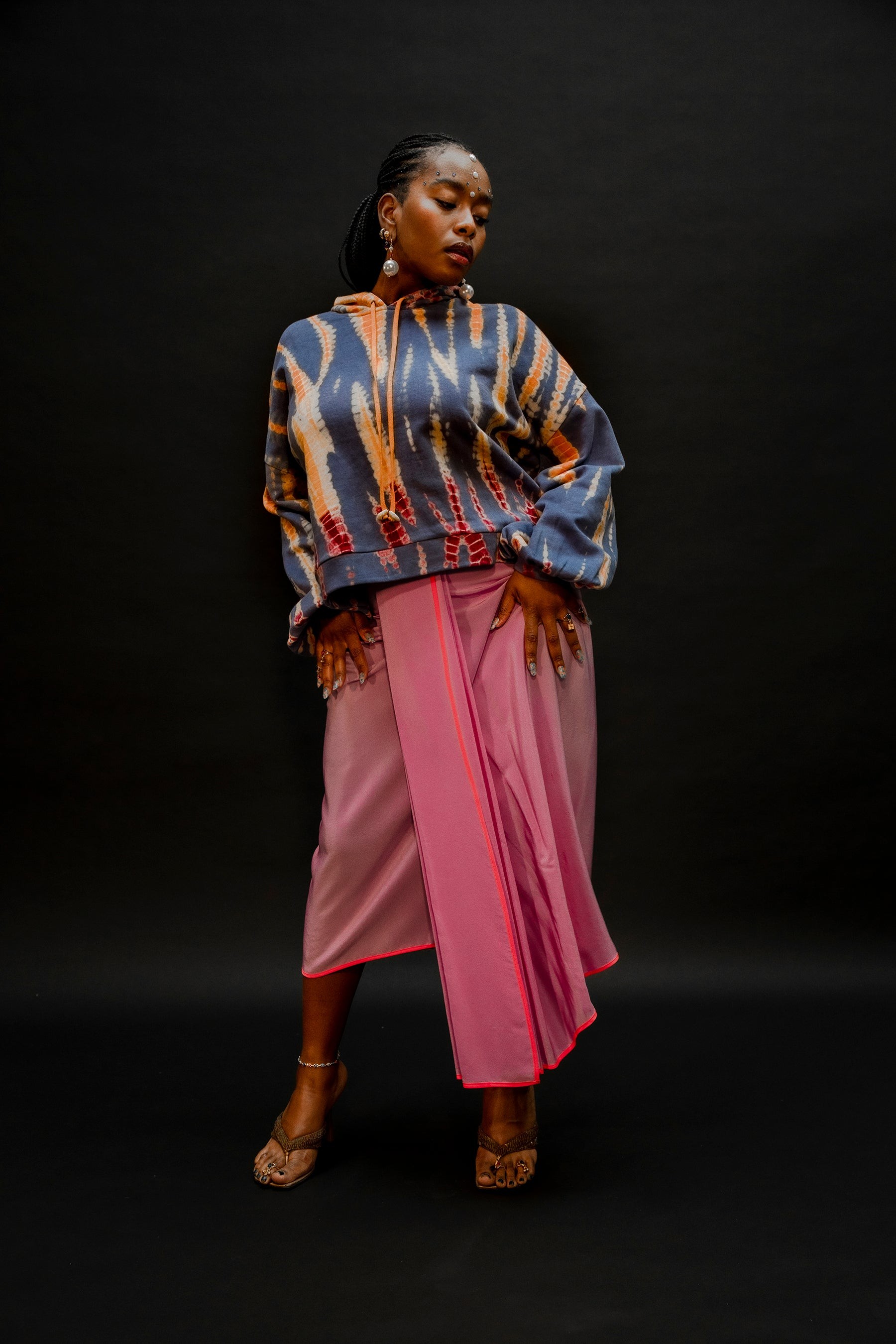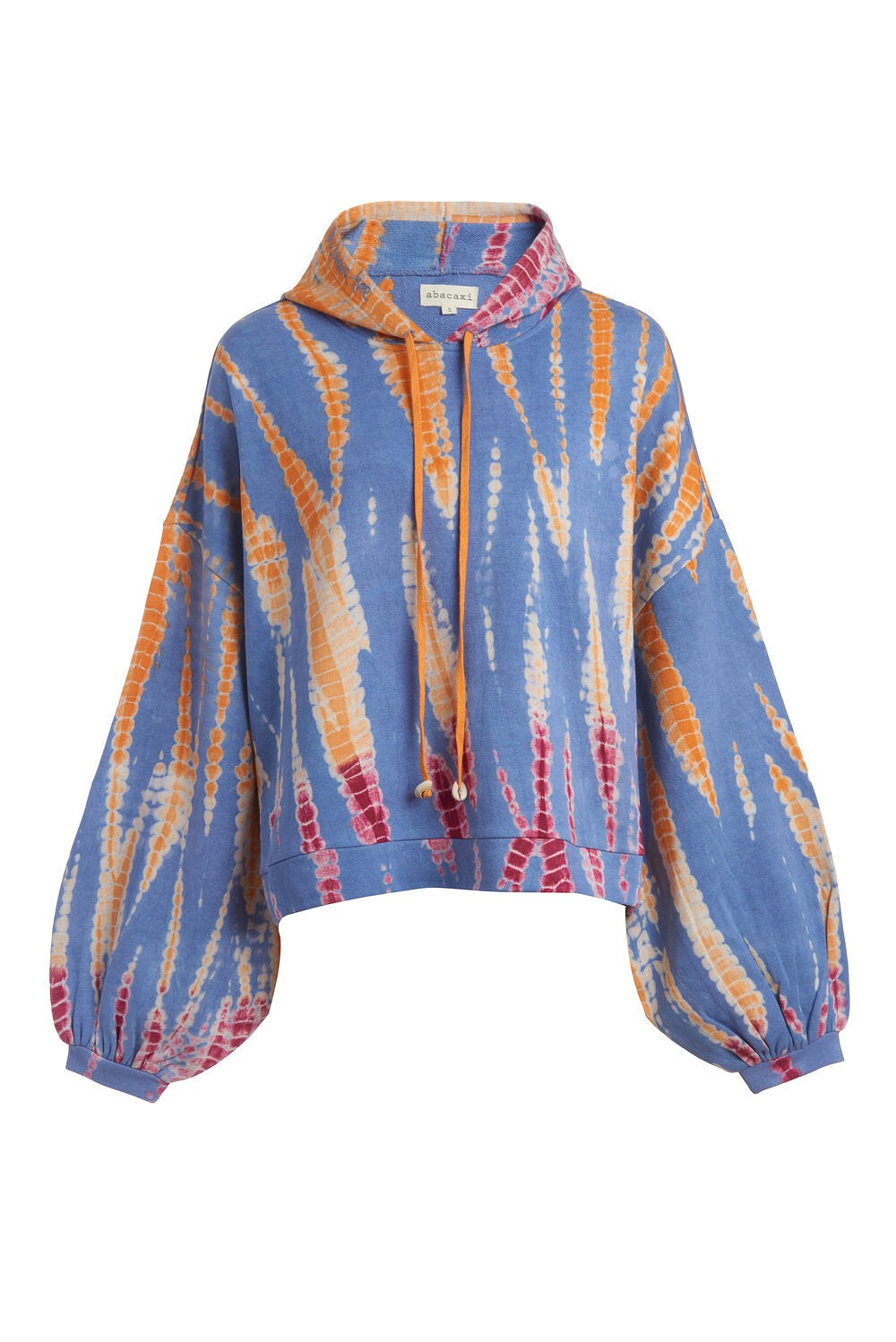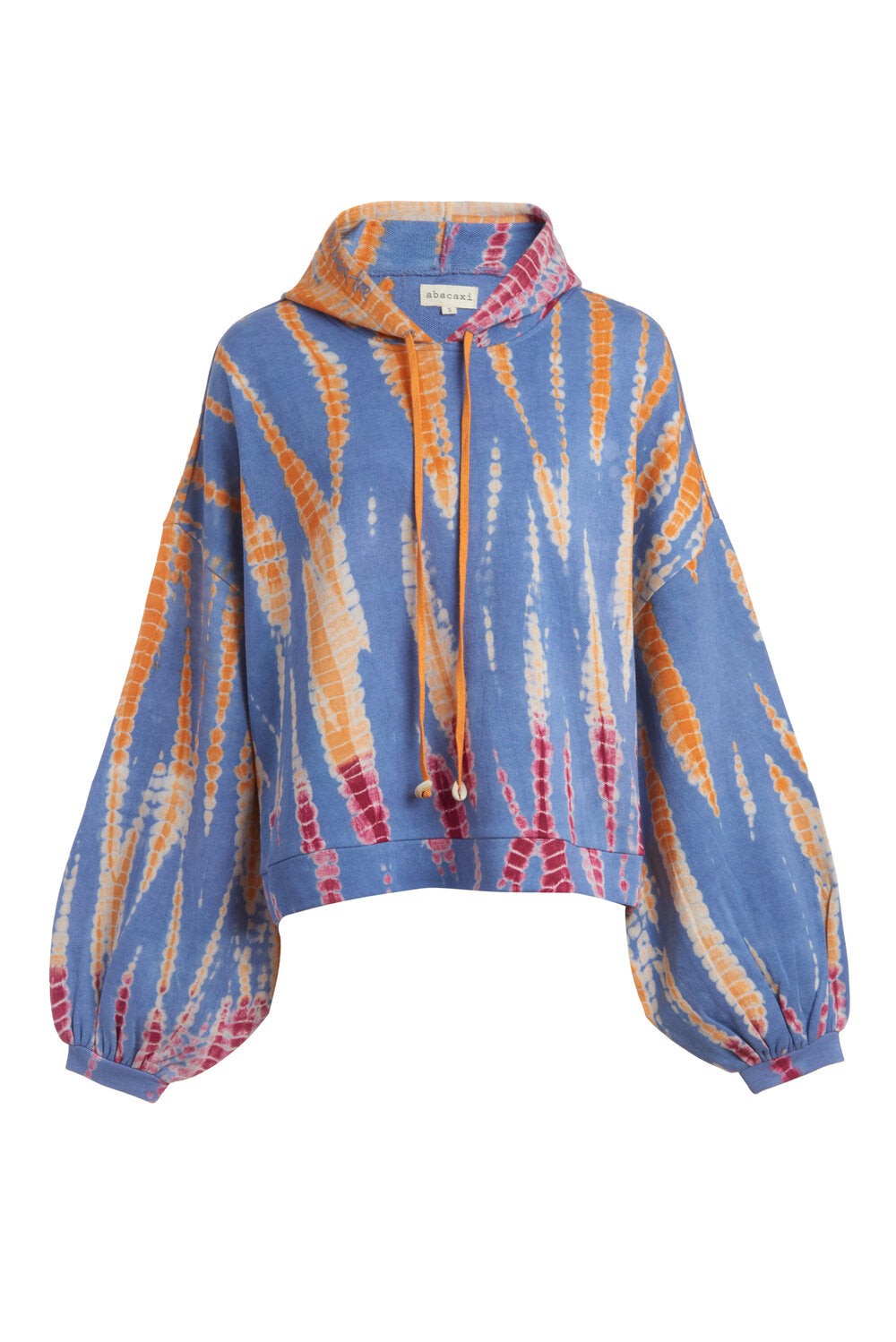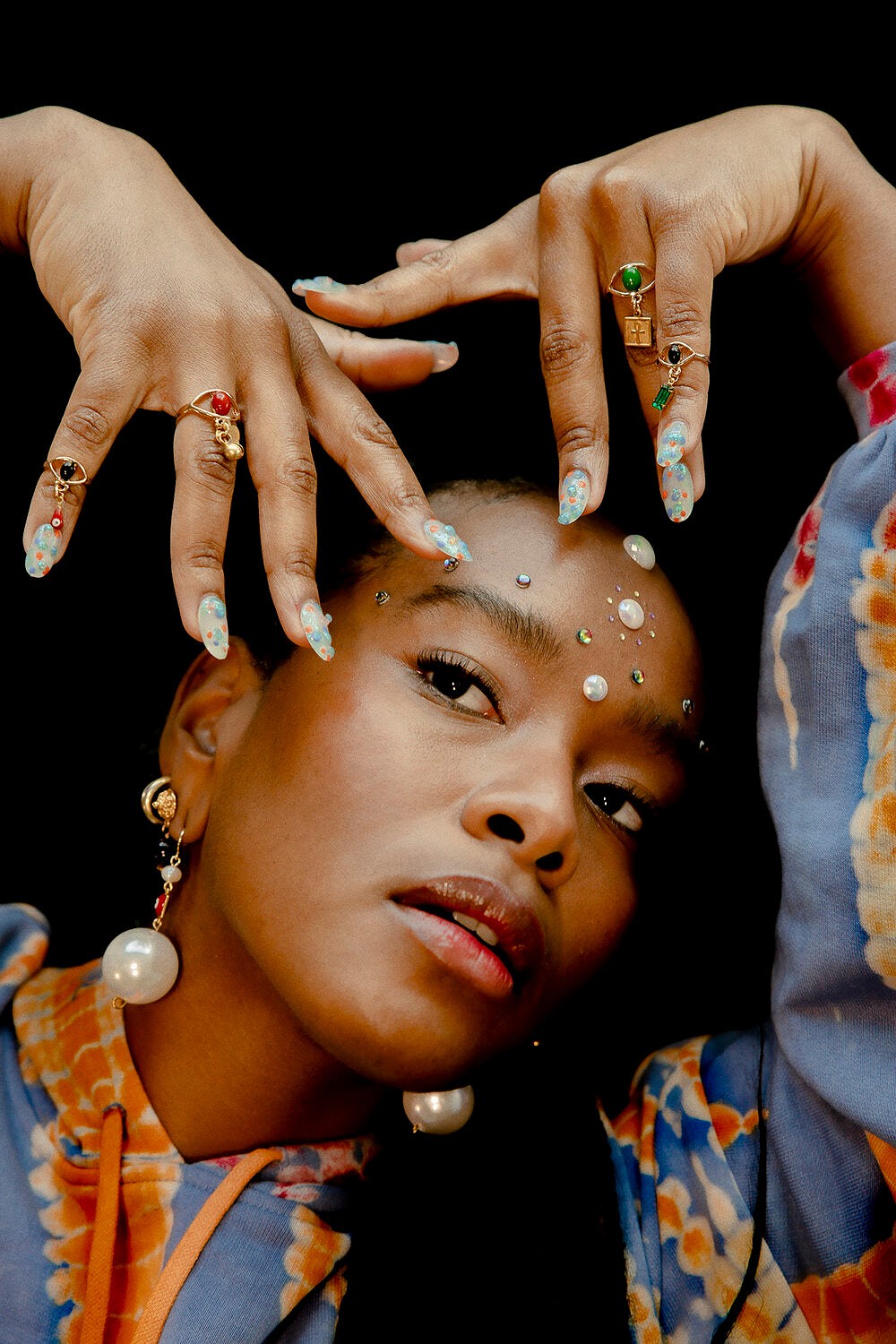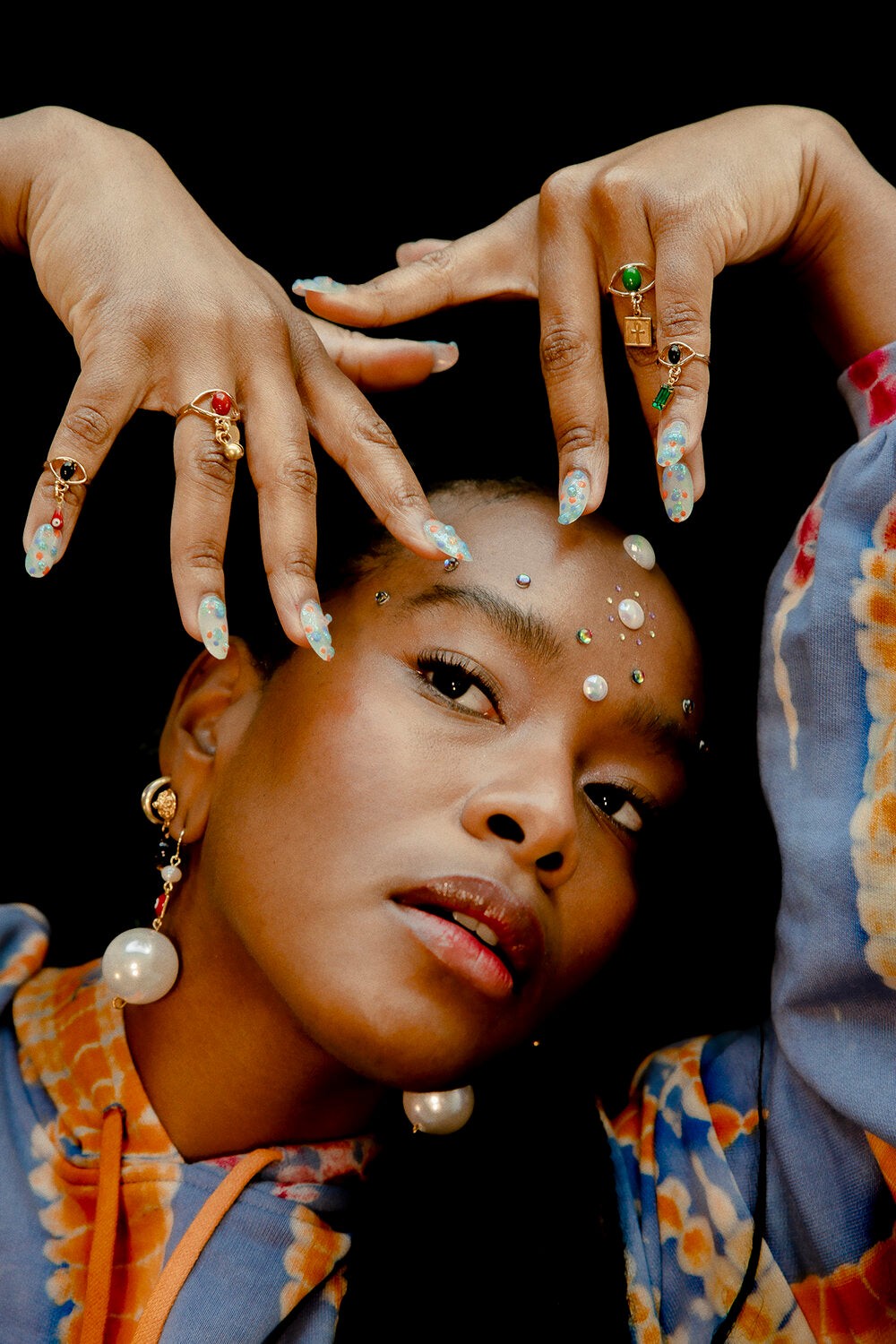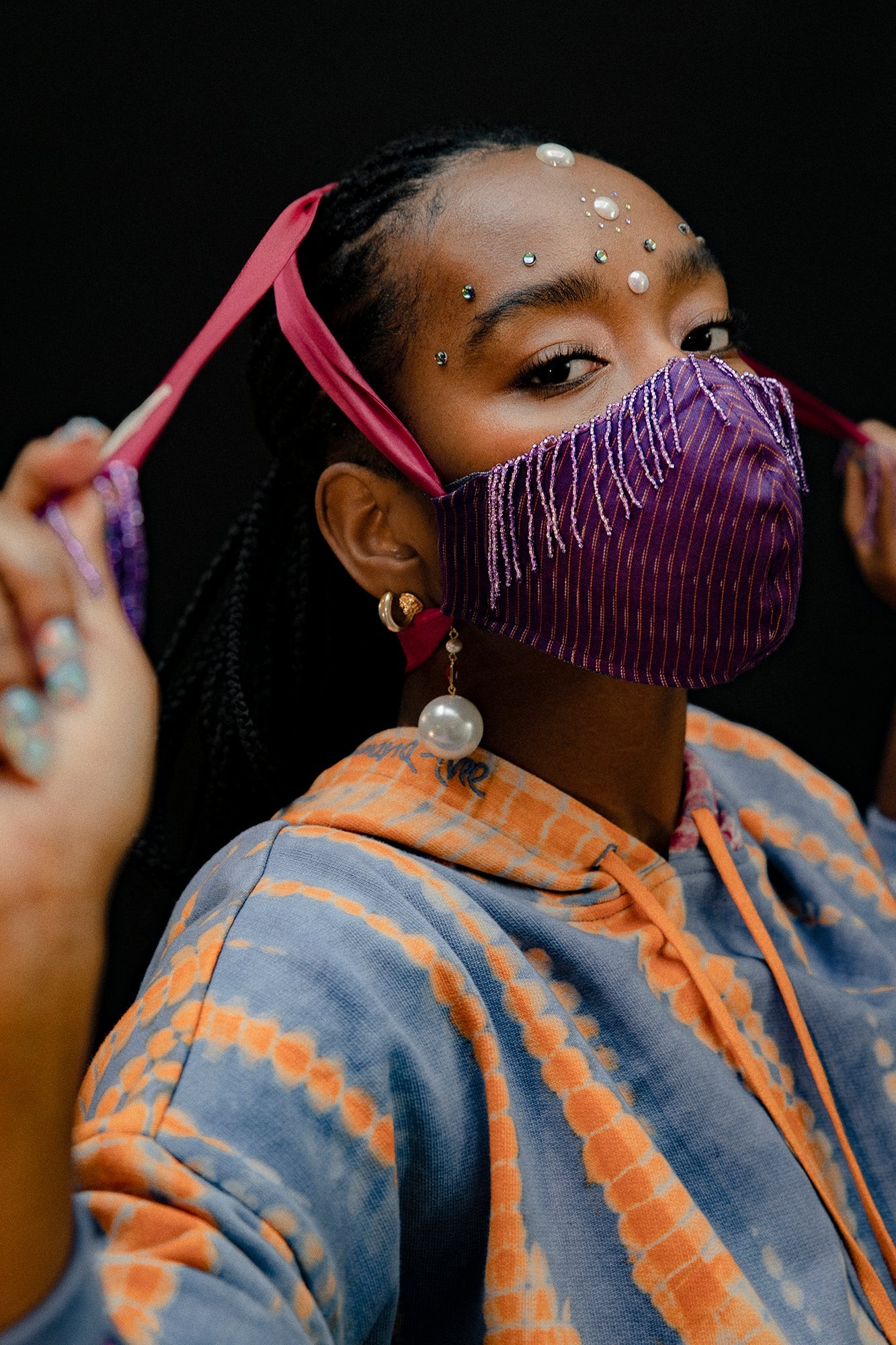 This hoodie is boxy, slightly cropped, tie-dyed, and has balloon shaped sleeves. We designed a handmade pattern in a unique combination of colors - periwinkle, bright orange, and blush - and our dye artisans in India brought it to life. Cotton trim ties have cowrie shell beads at ends.
"Love is Like a Banana Tree" is embroidered on the hood. A secret message from us.
100% cotton french terry. Each pair will have a slightly different pattern due to the nature of tie-dye.
Made in New Delhi, India in a very limited edition. Ready to ship.
This style runs large. The L/XL fits up to US size 16/18.