Shibori Plant Dyed Balloon Sleeve Hoodie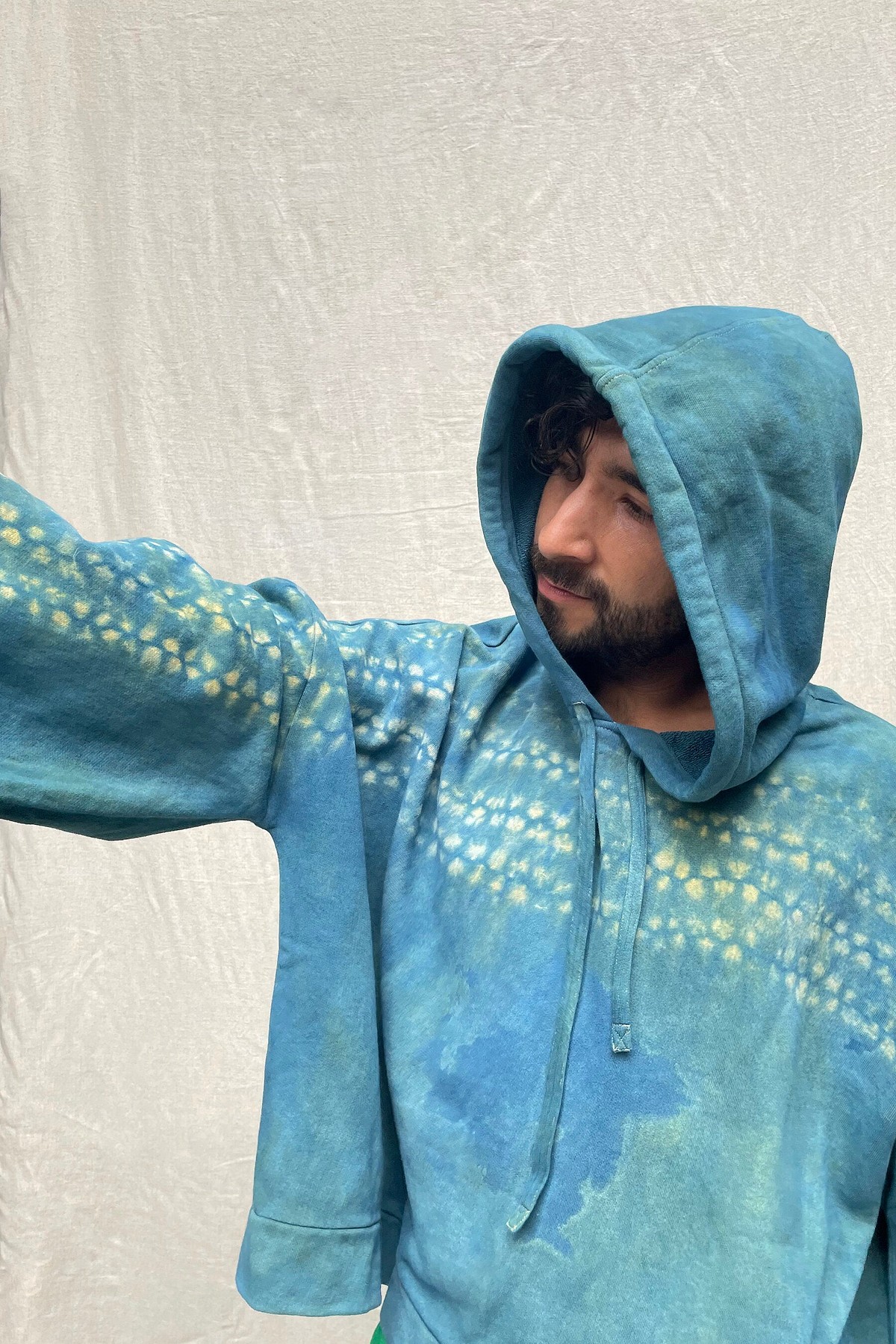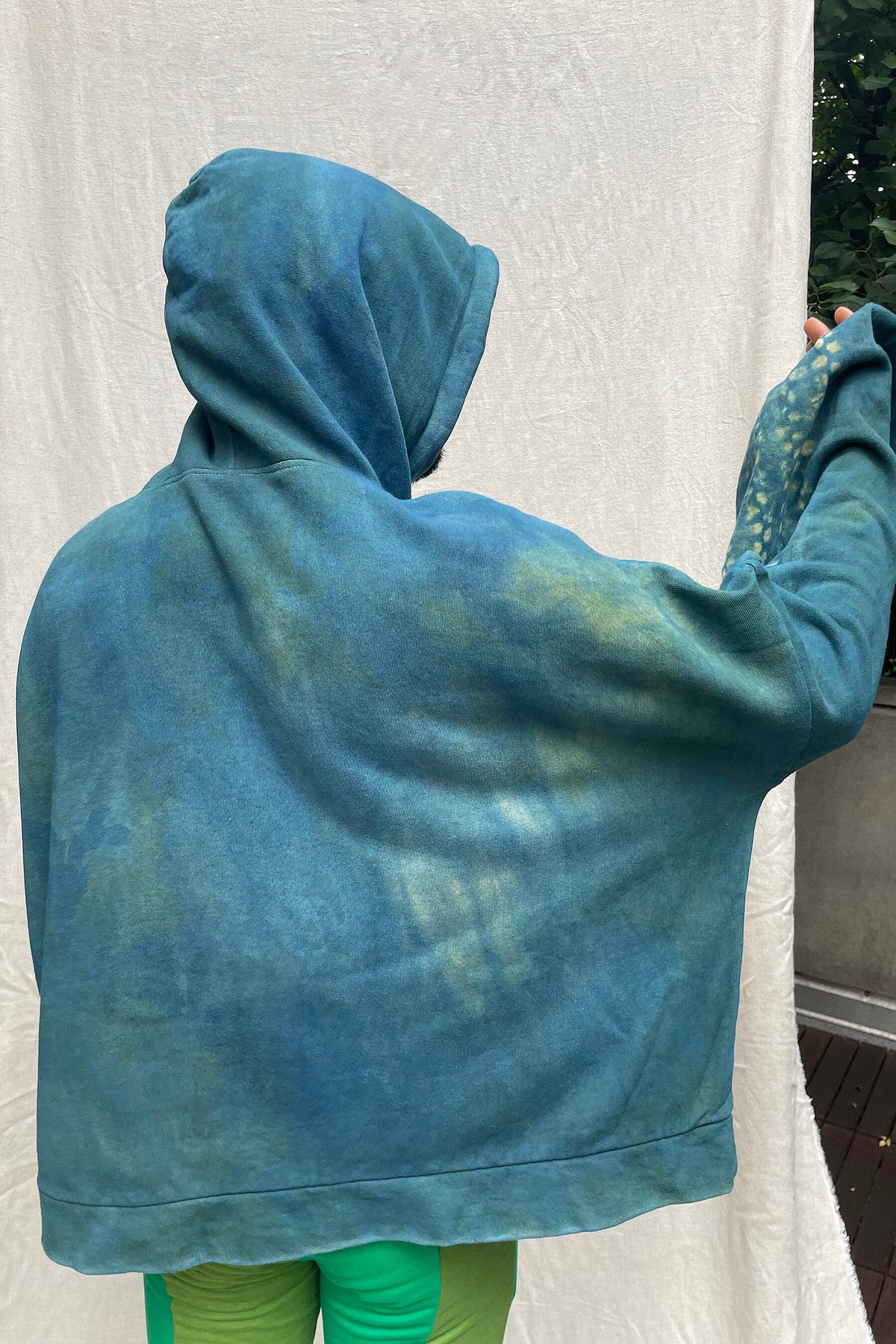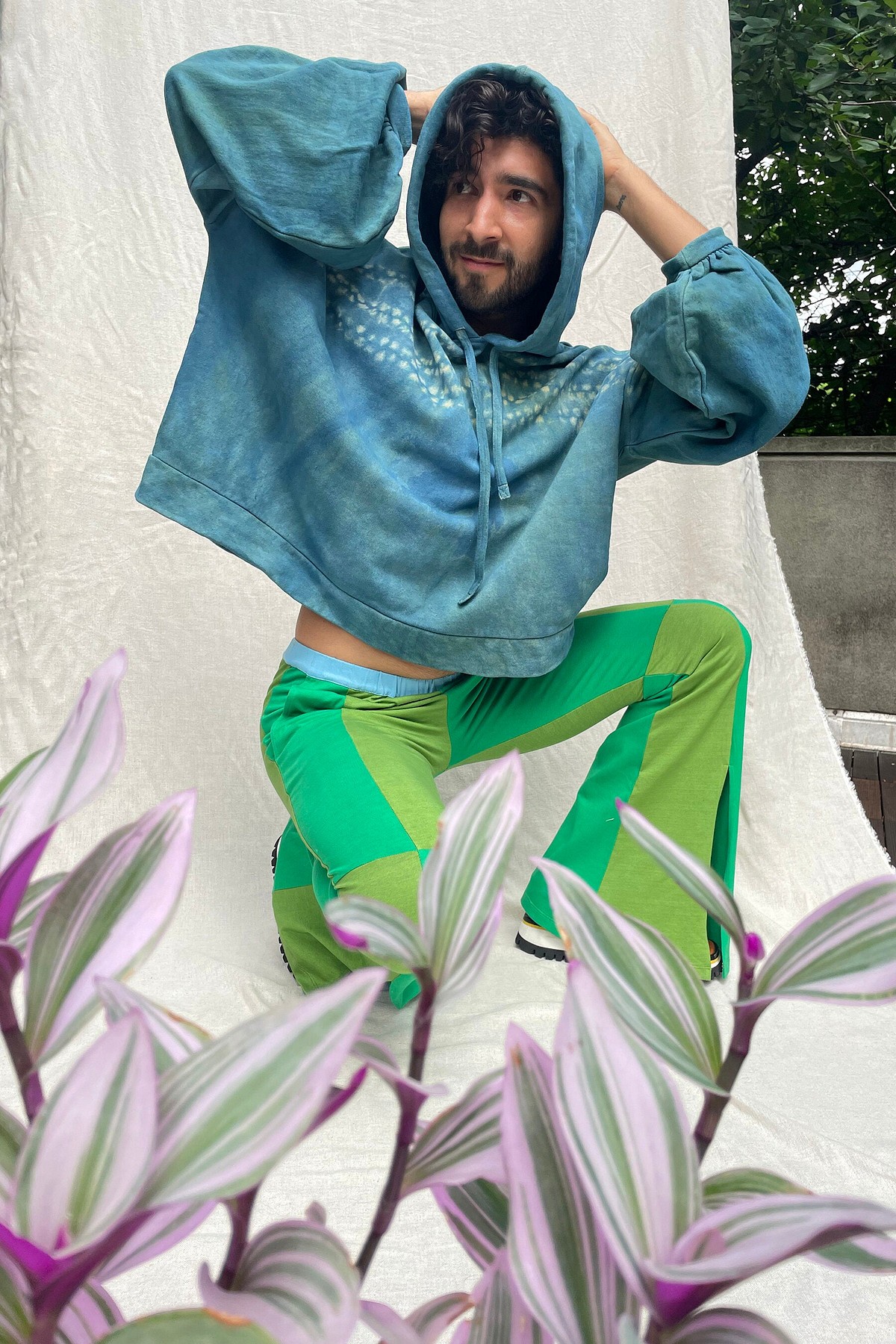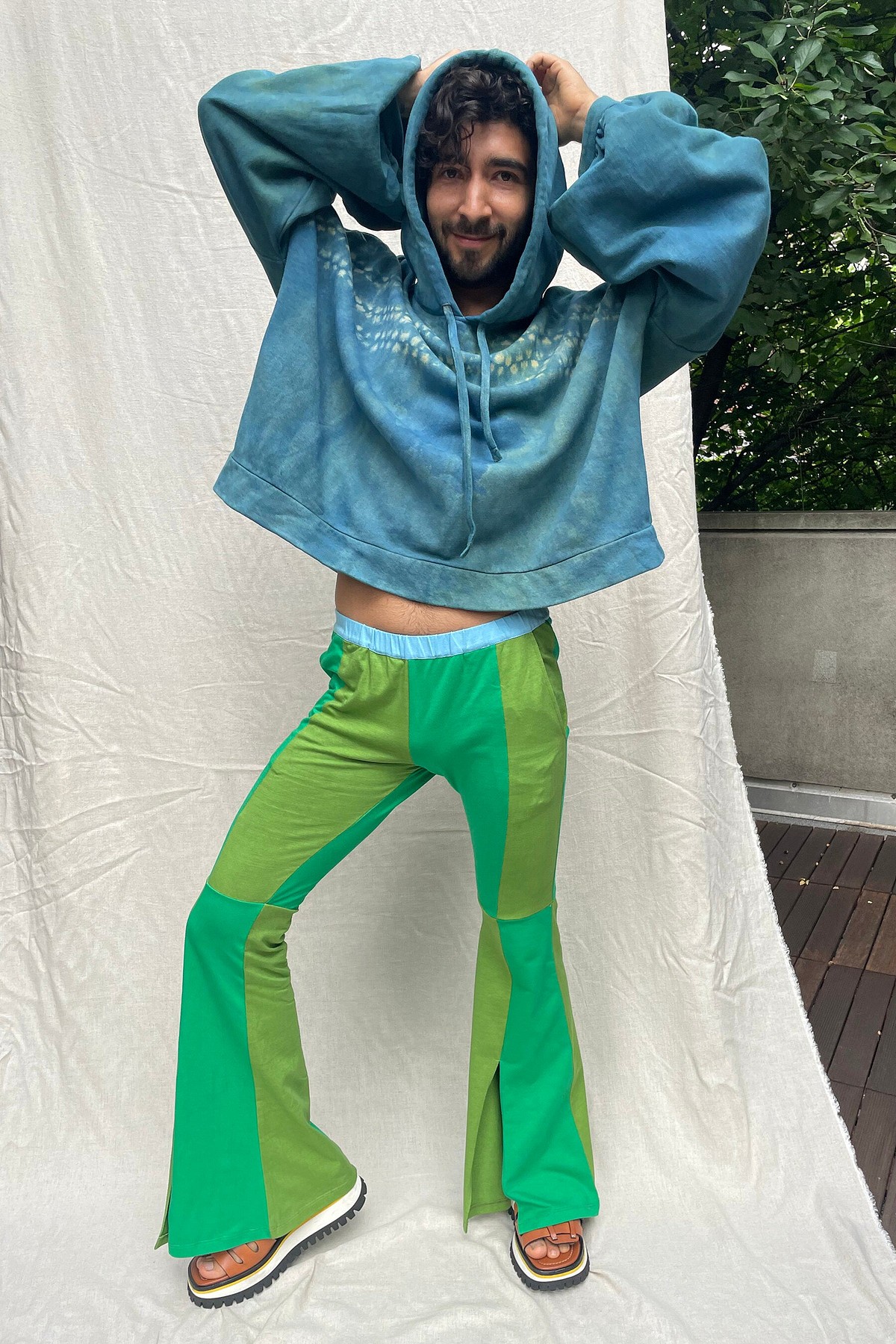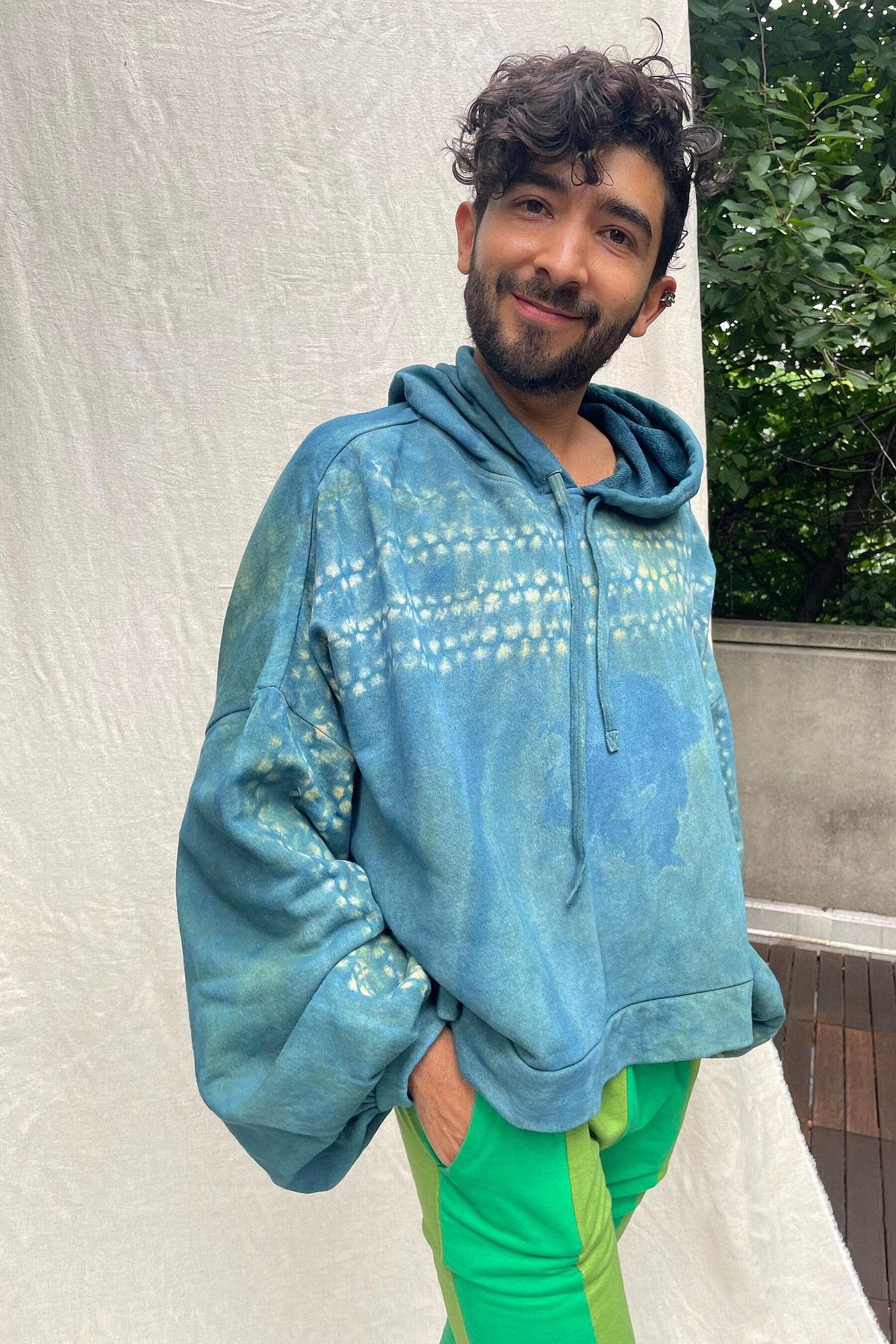 Our signature oversized, slightly cropped balloon-sleeve hoodie, this time in organic cotton and dyed with Marigold flowers and then an indigo process. This one of a kind piece was made in India, then hand-dyed by Sheena and expert artisan Elsa in Oaxaca, Mexico. The patterns and variations in color are created by the actual flowers pressing against the fabric in the dye pot; the pattern along the front and sleeves was created by stitching and tying threads inbetween the two dye colors. The layered effect of marigold and indigo created a beautiful bright green hue.
100% organic cotton.
Hand-wash or machine wash cold with like colors, delicate cycle only. Tumble dry low delicates.
We just made one piece in size M/L (oversized fit, fits most).