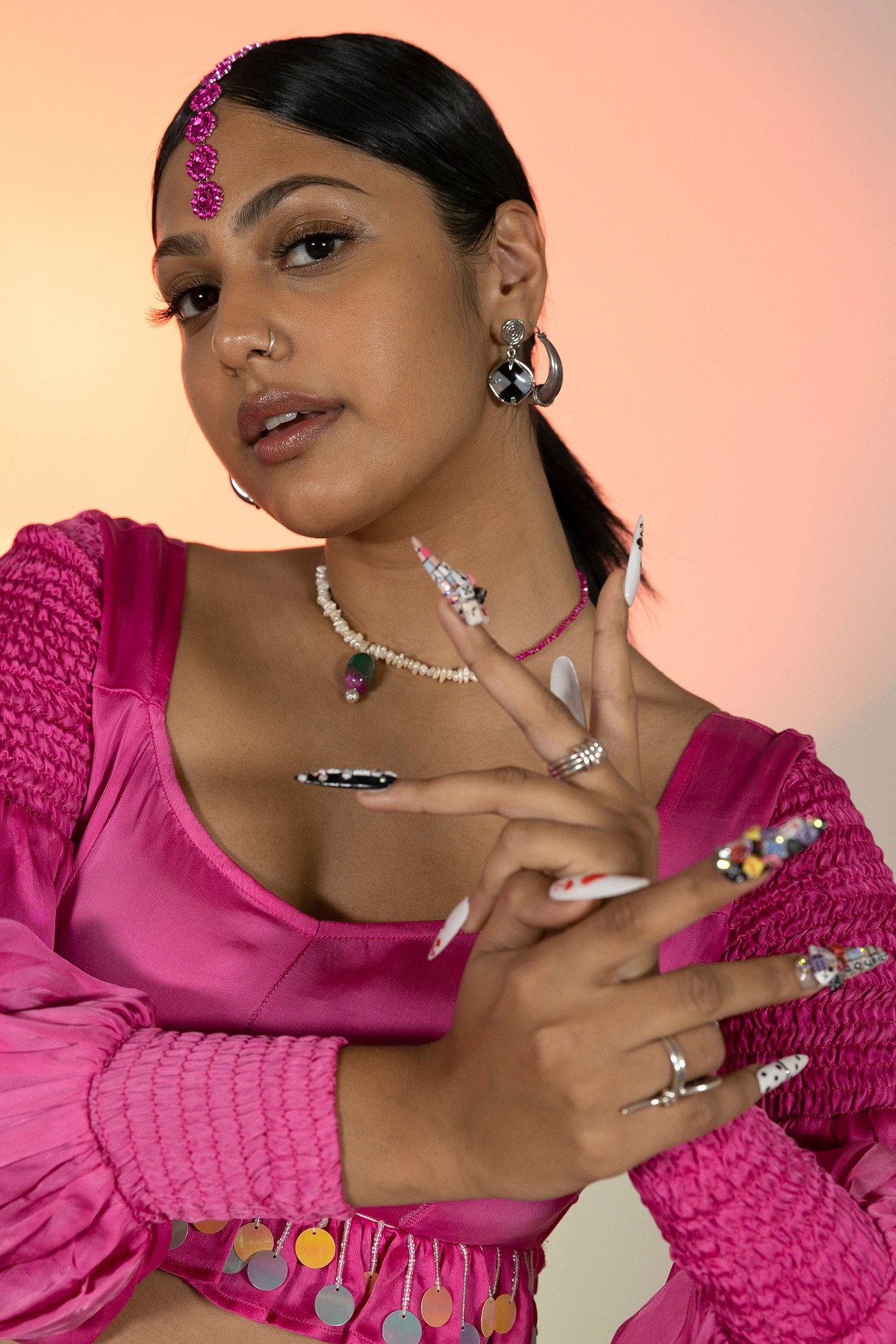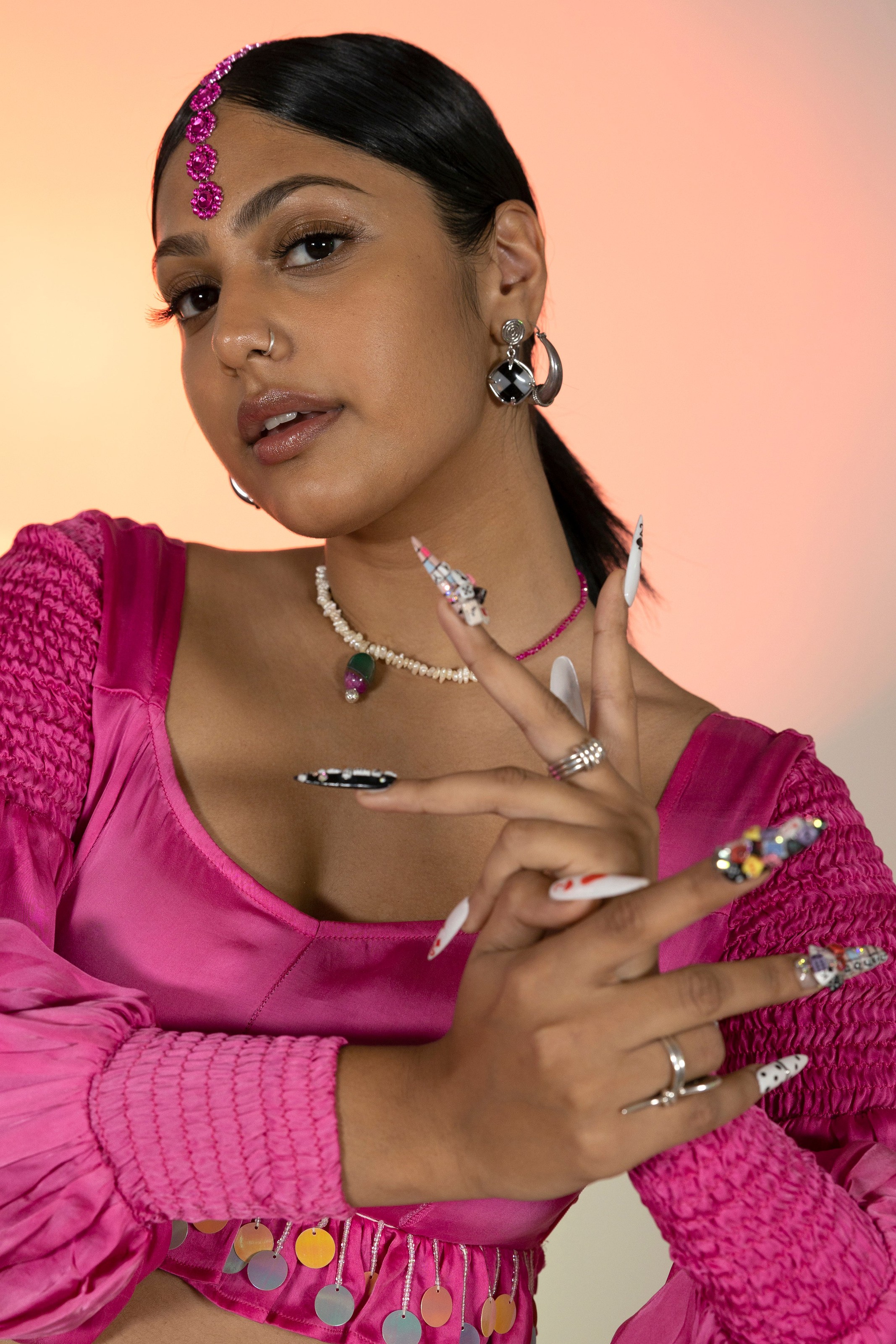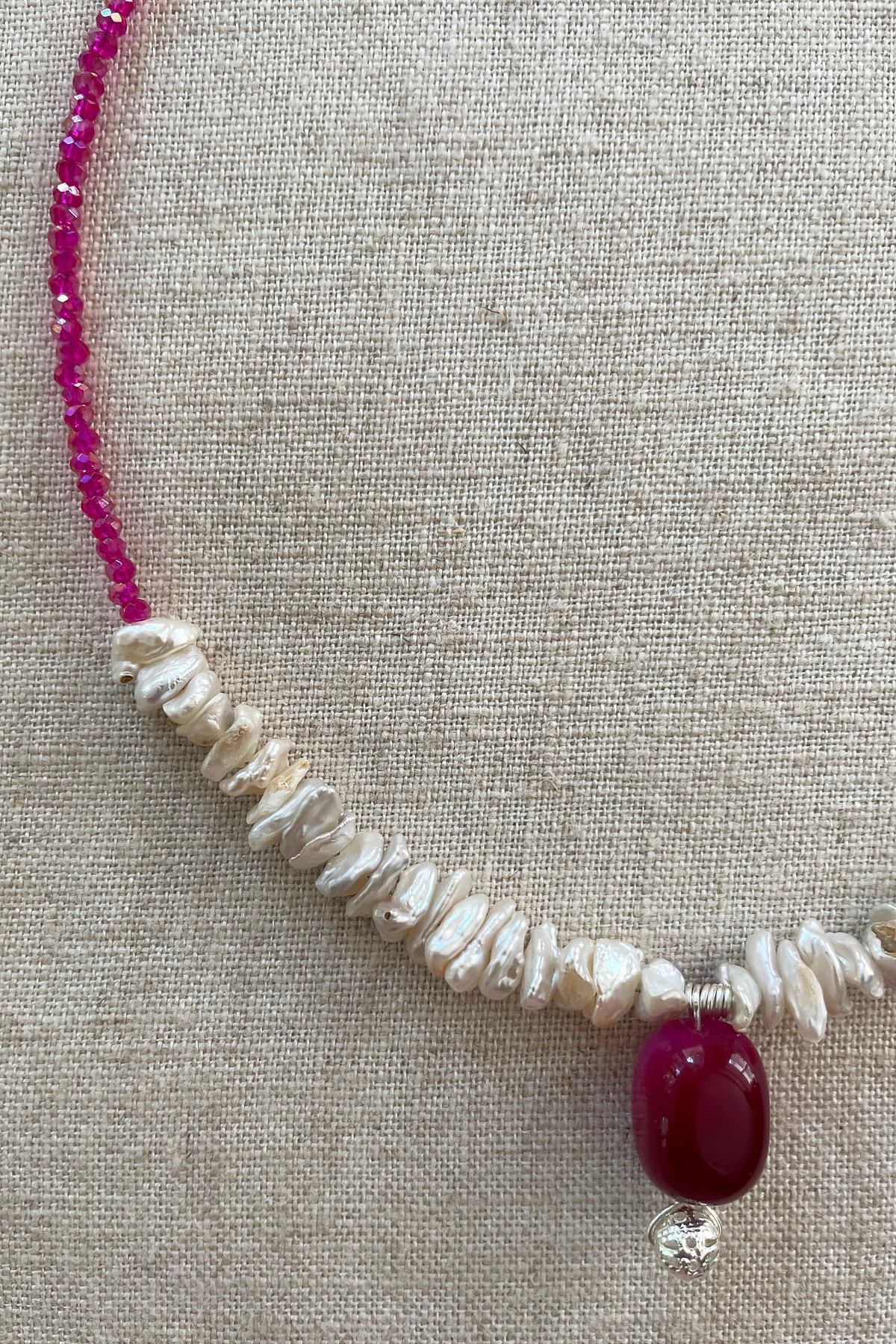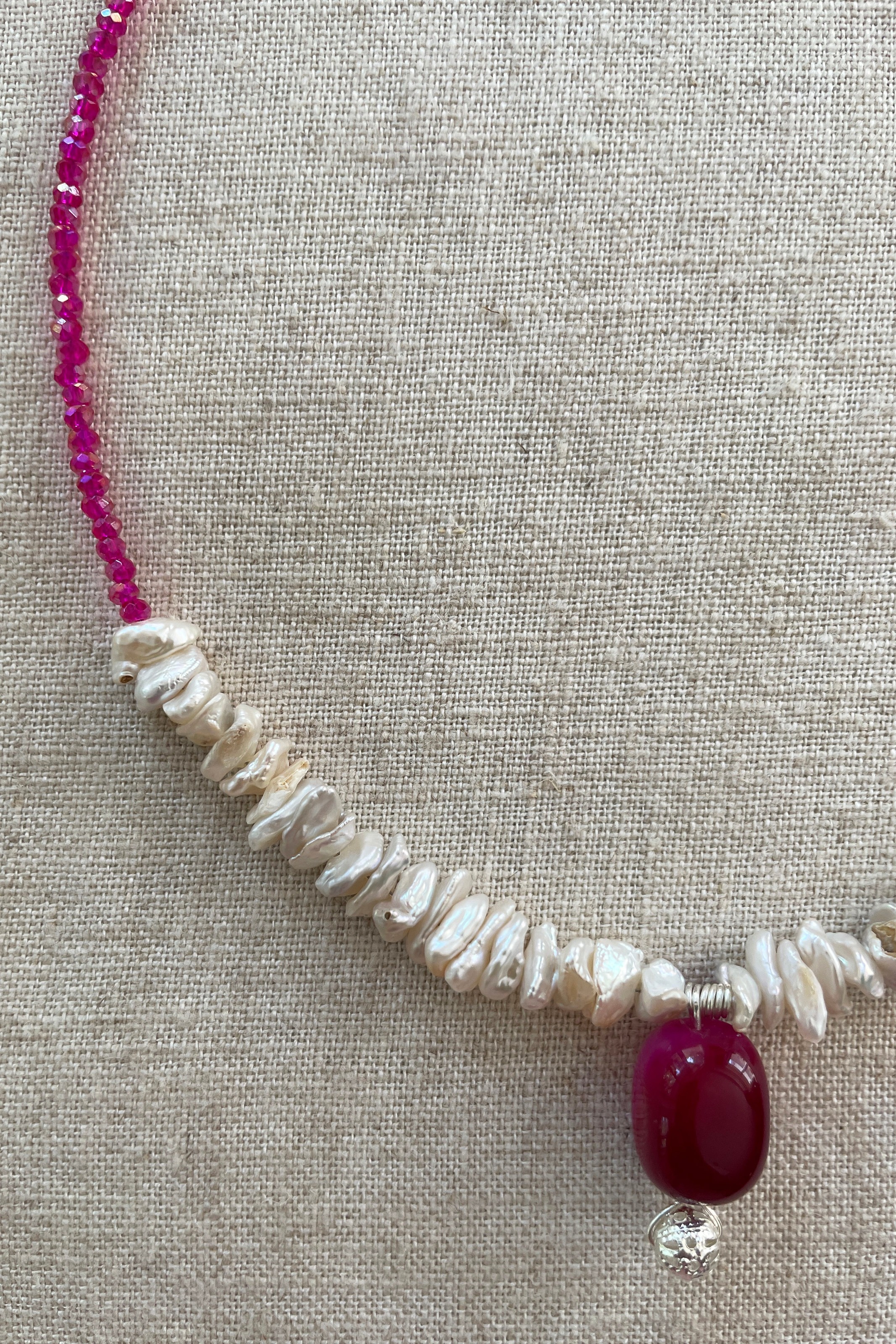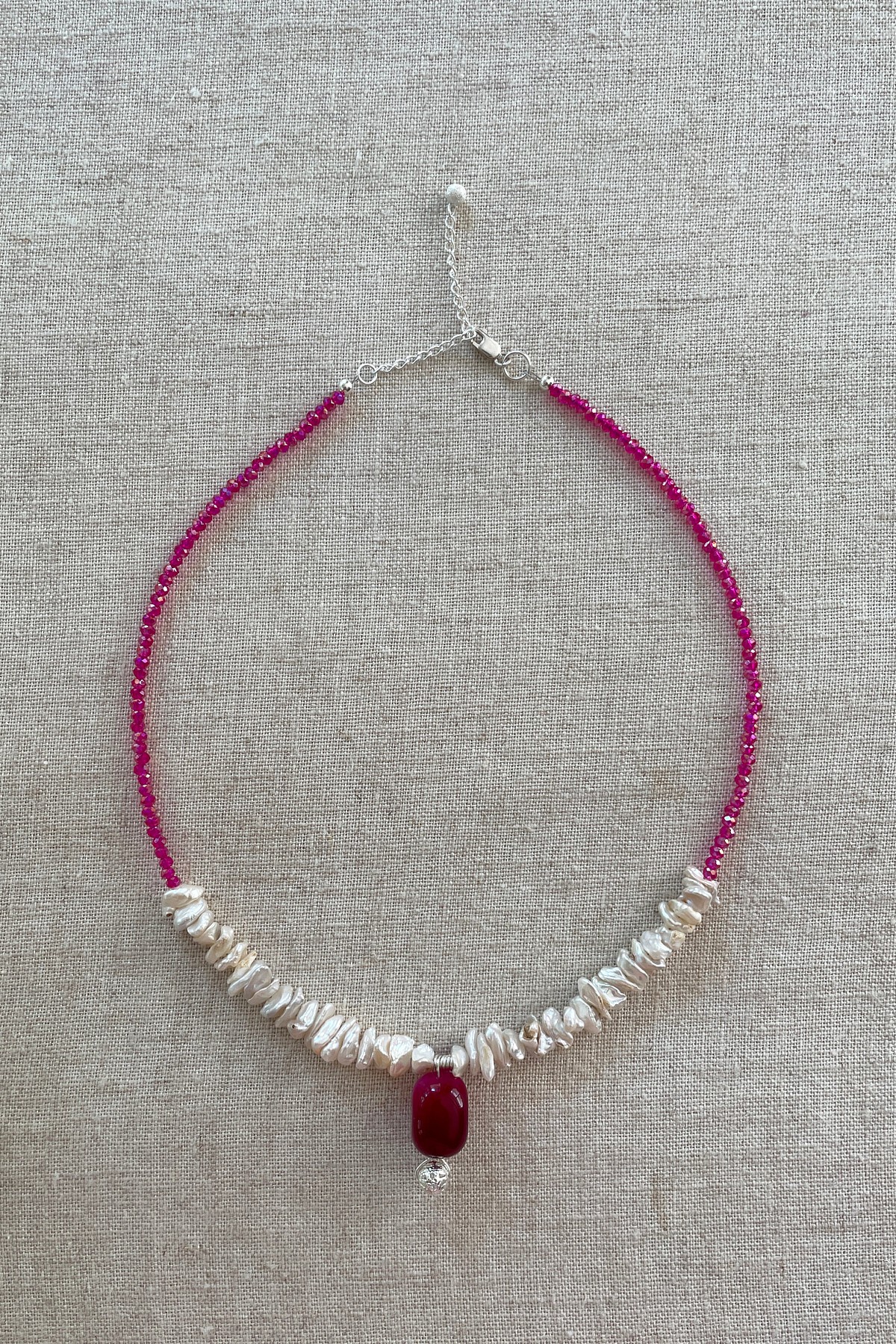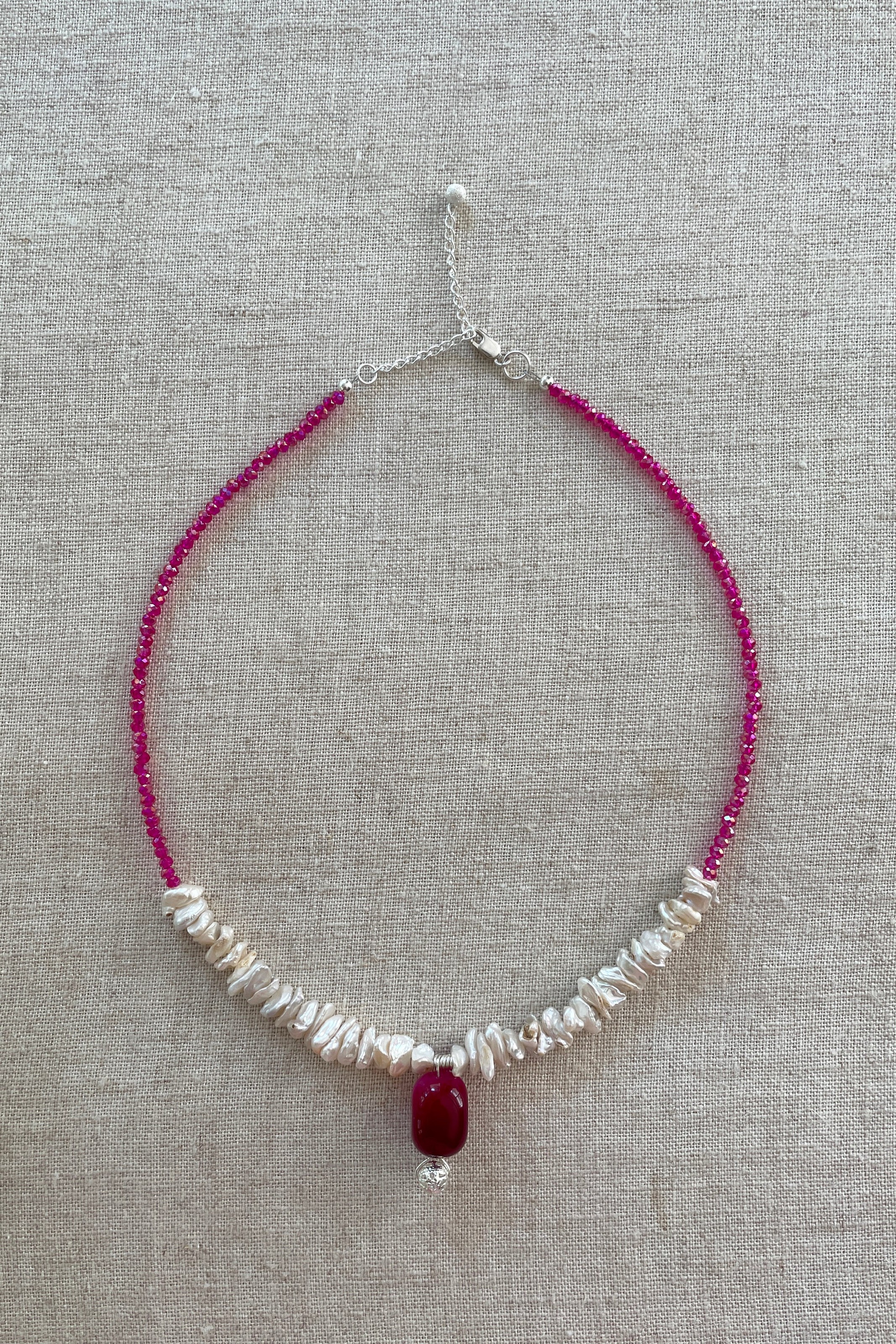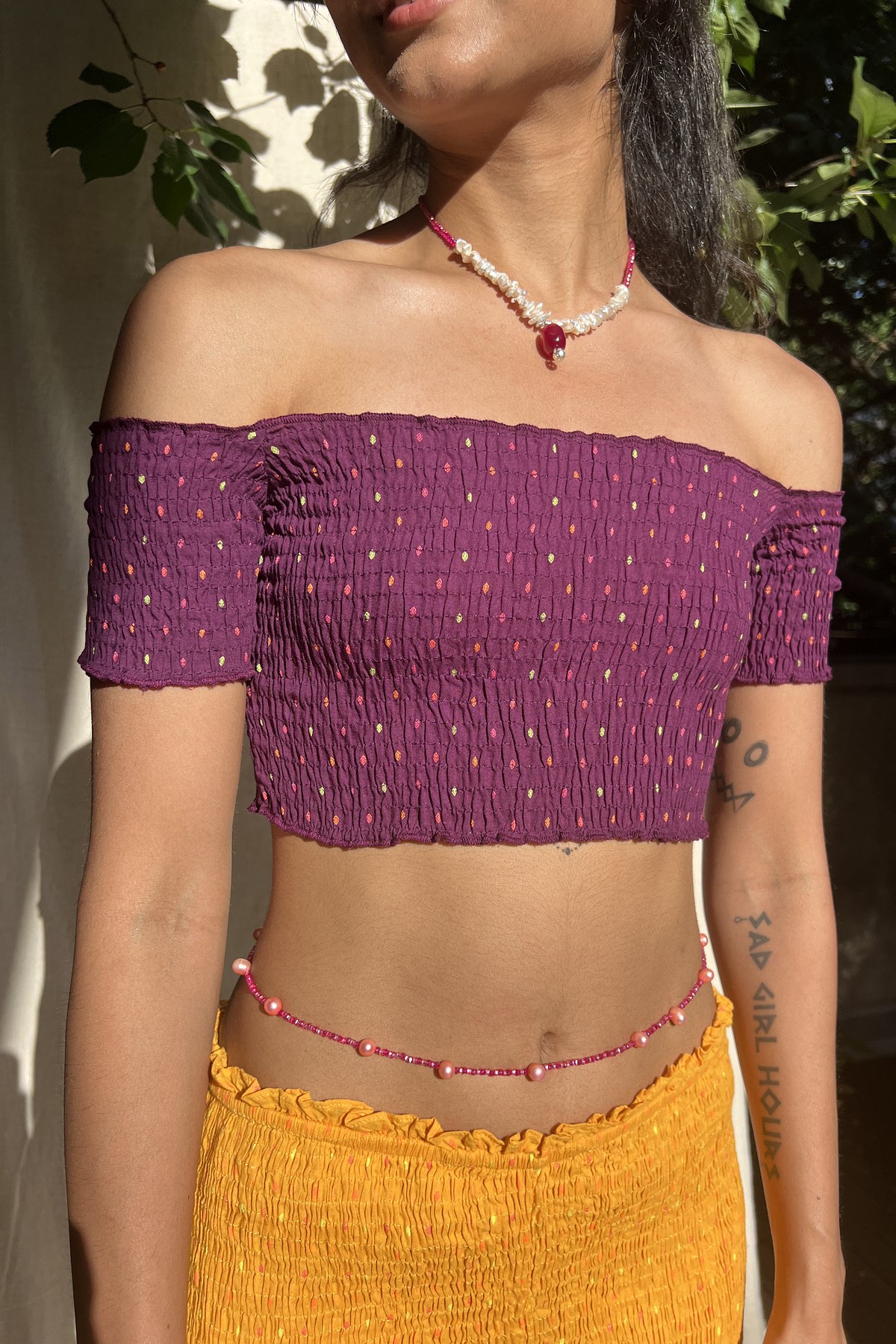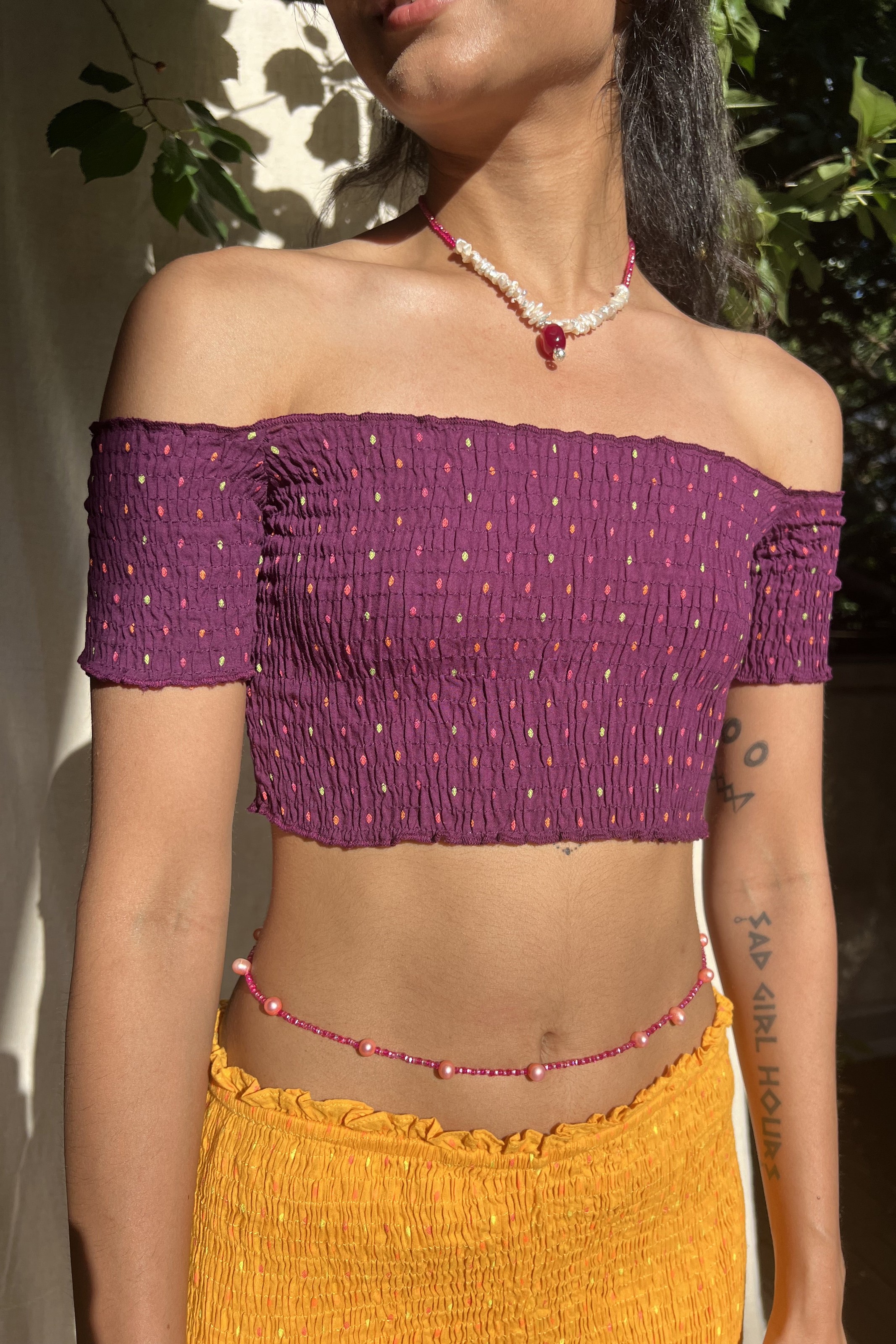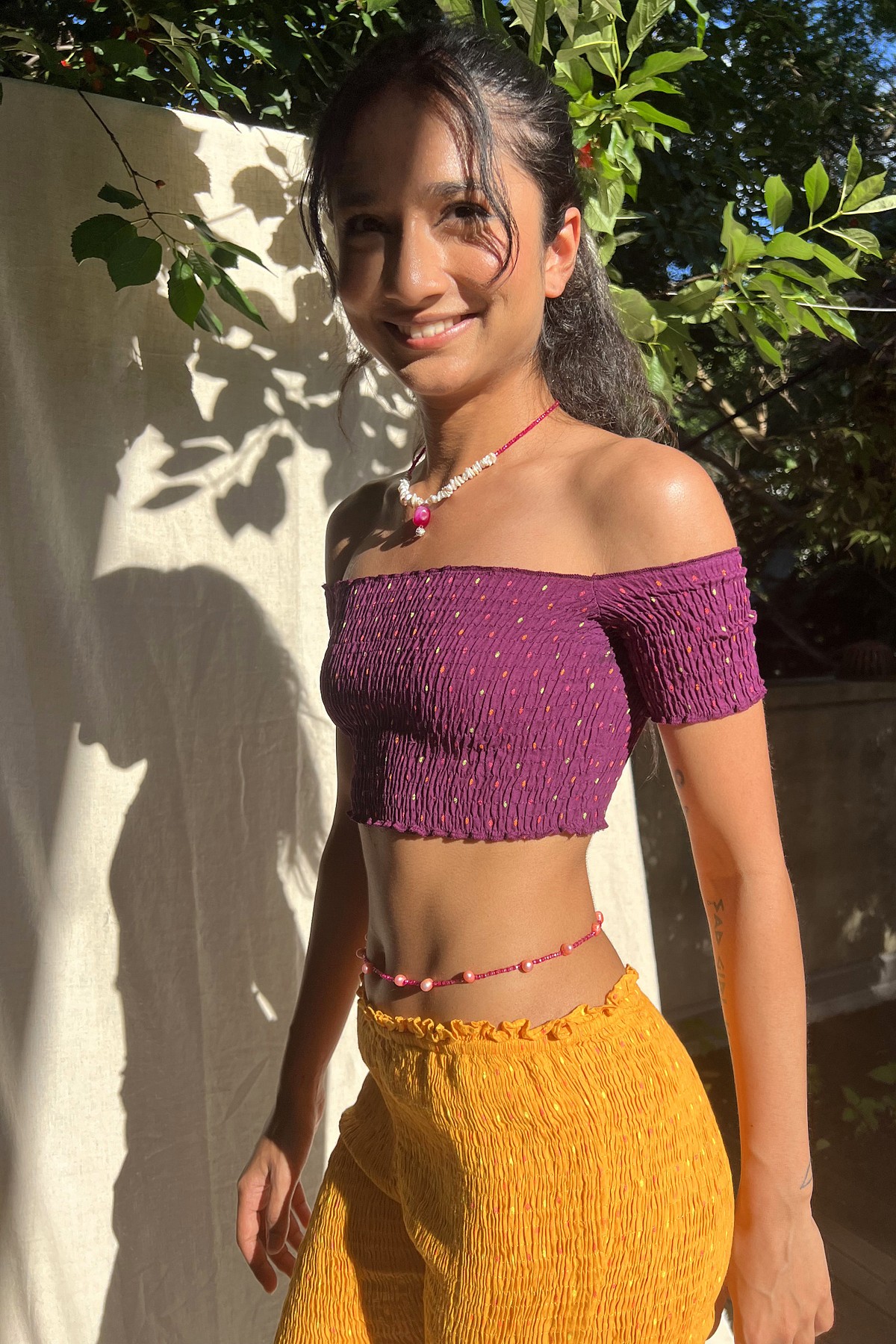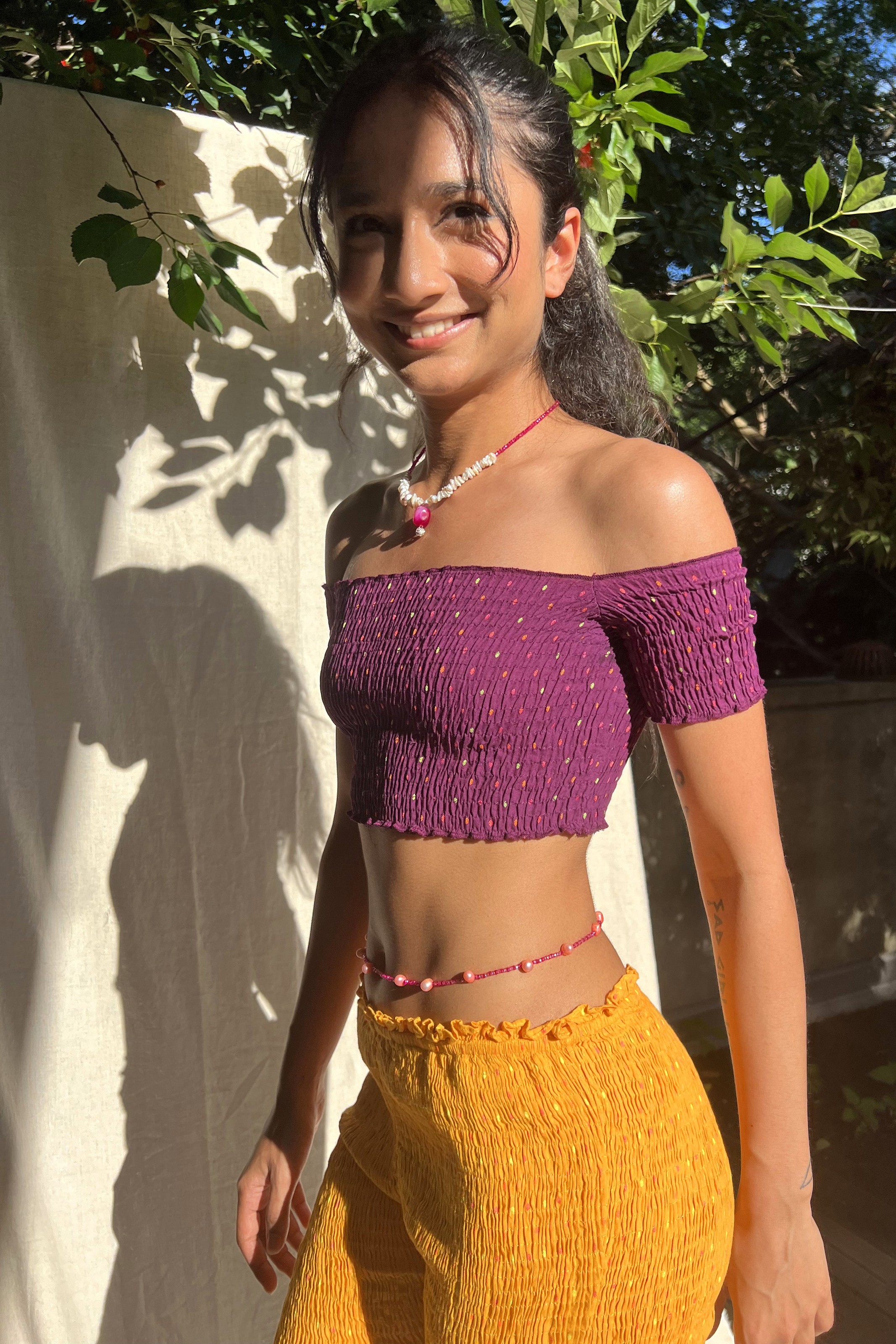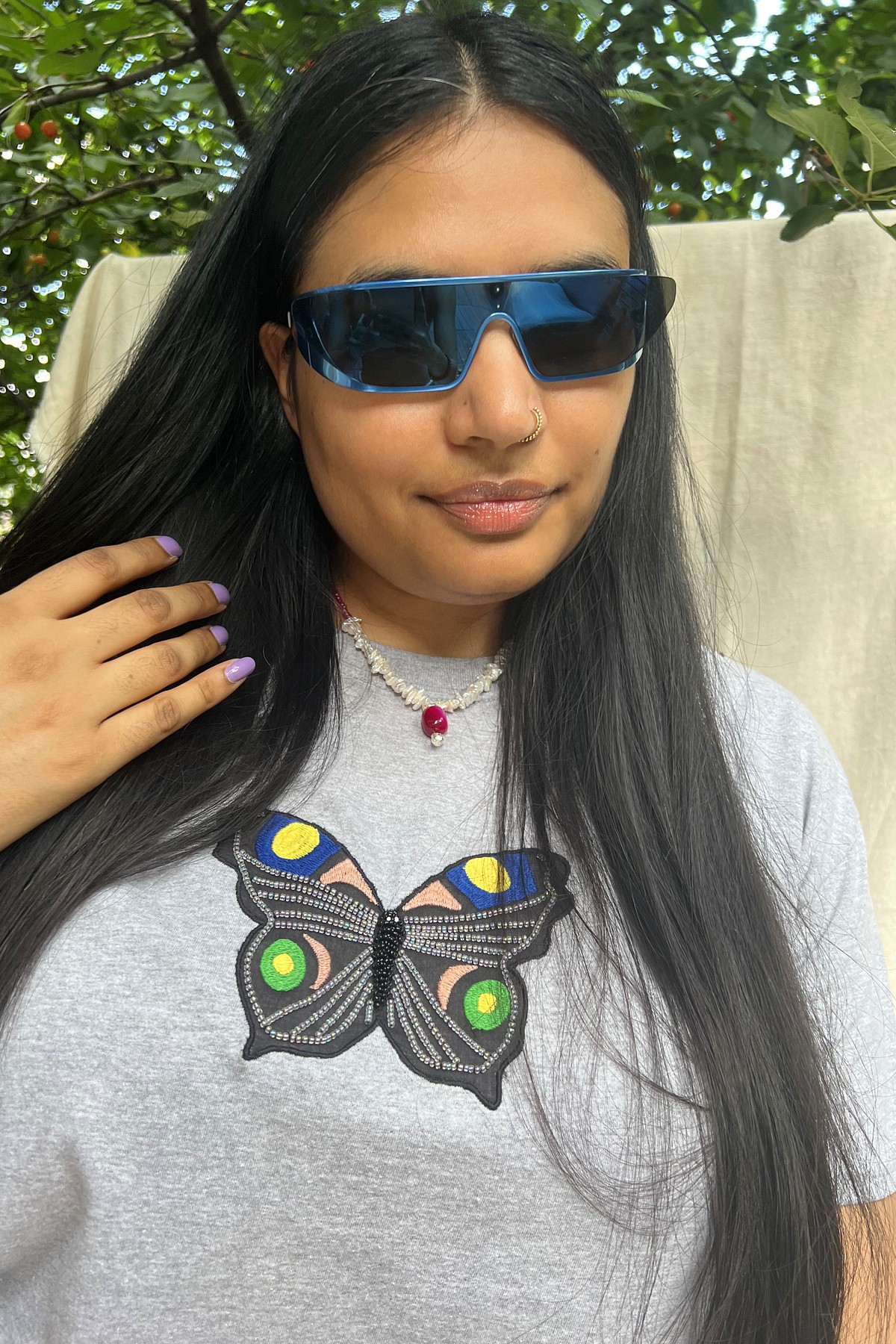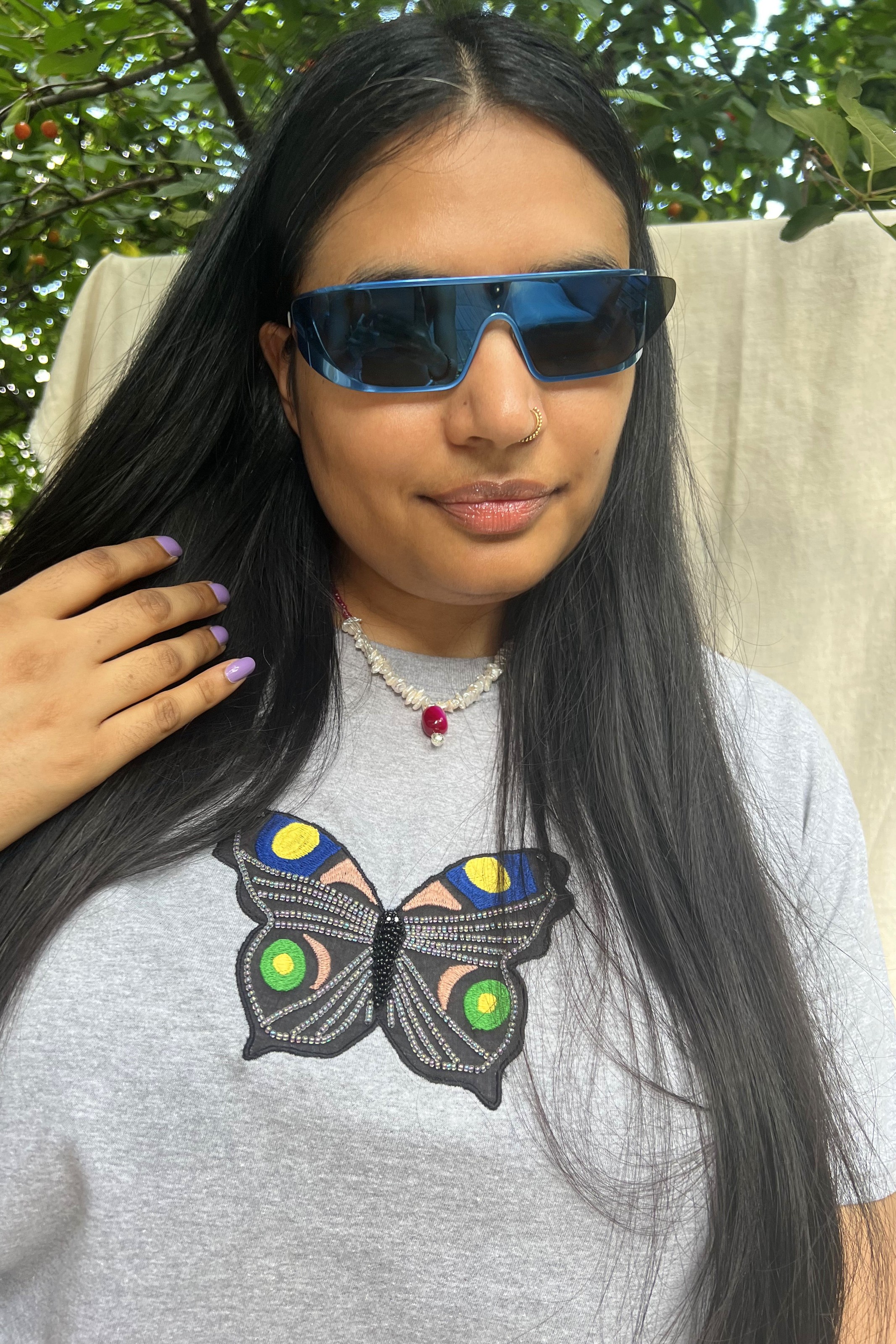 Made with a row of pink Swarovski crystals beads, freshwater pearls found in my mother's jewelry drawer, and a large barrel agate drop, this cheerful, elegant necklace will be your favorite for years to come. Part of the "Press Play" collection inspired by nostalgic games, this piece is a reference to an Indian card game I grew up playing with my family.
Adjust the length using the sterling silver chain and clasp to let it sit at the perfect length with any neckline.
Pink Agate has often been used as a form of protection, it is the ultimate energy shield. It's said to create a barrier around your auric field to keep you safe from negativity. Like many pink stones, it also blocks heartache and pain, leaving you free to absorb all the love and friendship. It is even said that pink agate can transform emotions, and lead you to find emotional balance from within.
This style is part of our new limited edition collaboration with South Asian jewelry designer Ayesha Pirbhai Fardell, and comes inside a cotton abacaxi x Elle qui Vit jewelry pouch.
Our jewelry is made to order, please allow 1-3 weeks for your custom piece to ship. Each piece is handmade with unique beads and stones resulting in subtle differences and natural imperfections.