Flower Dyed Balloon Sleeve Hoodie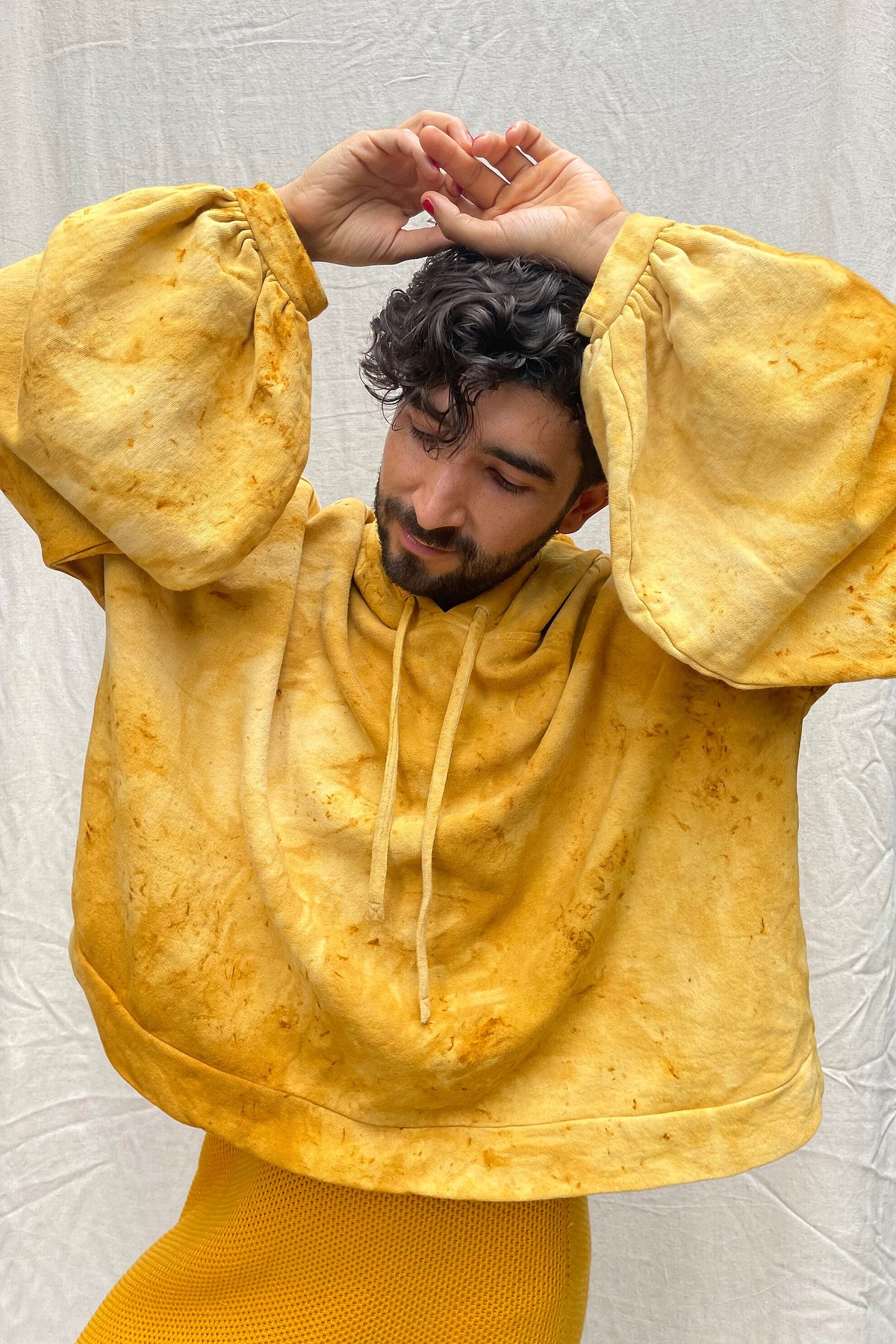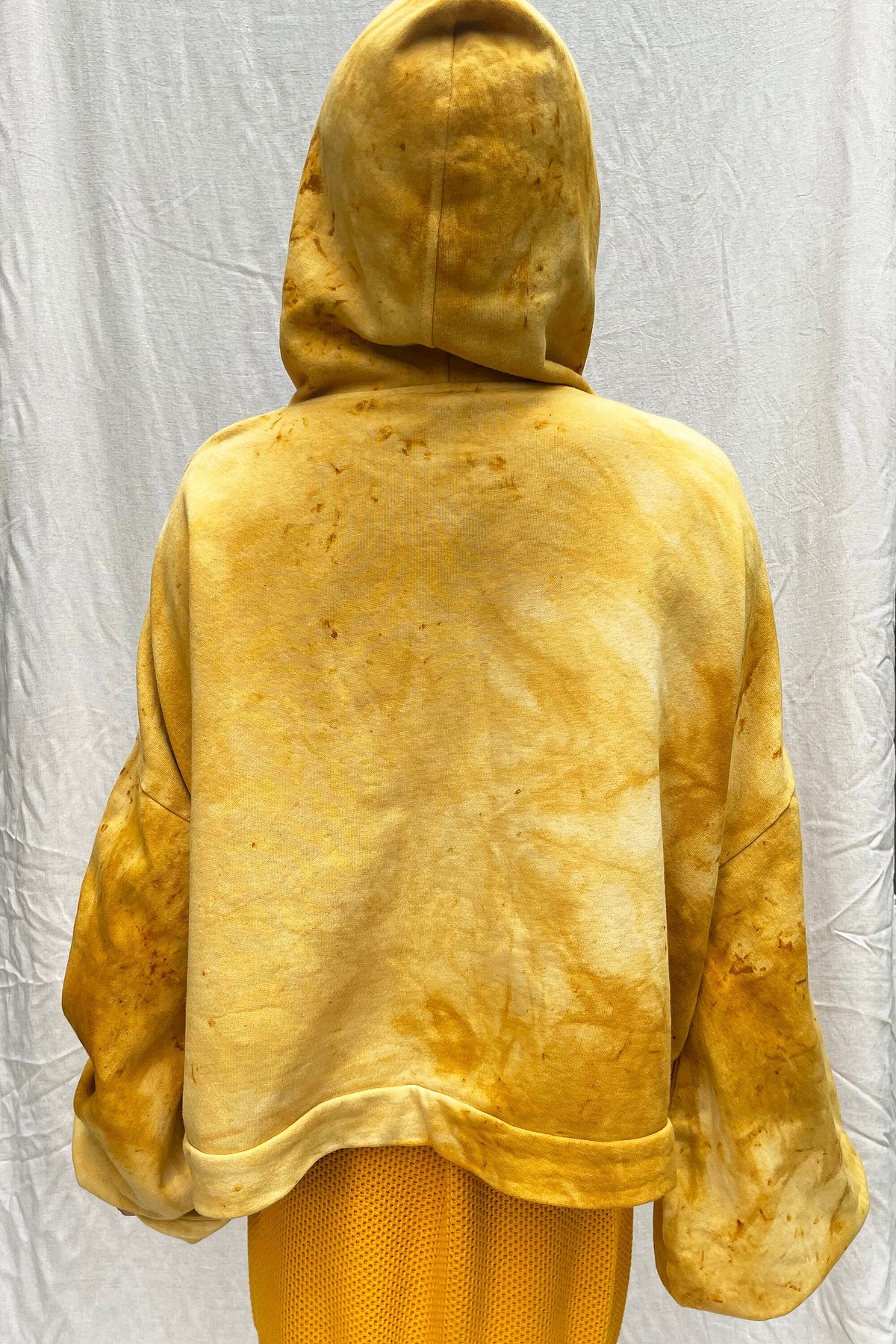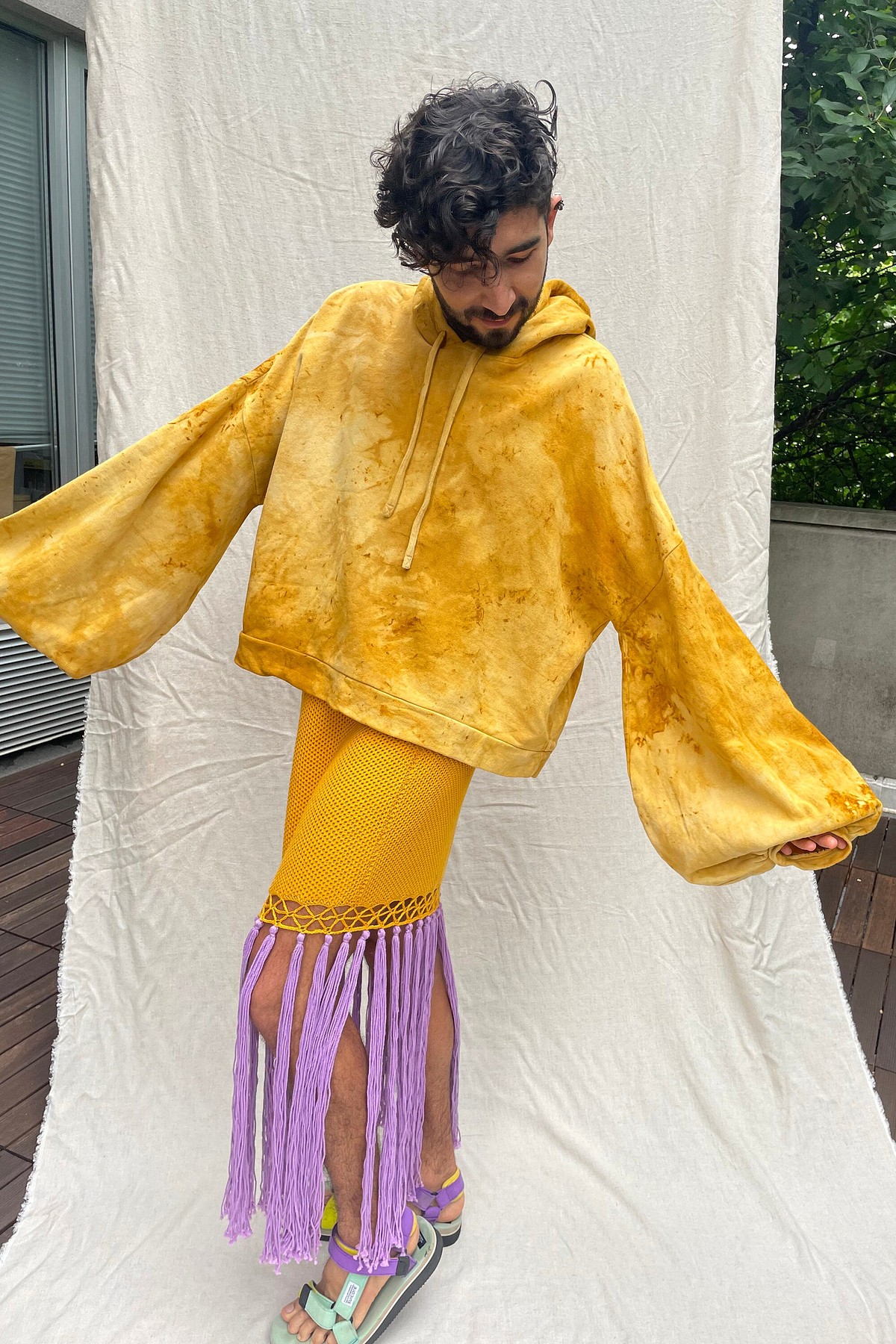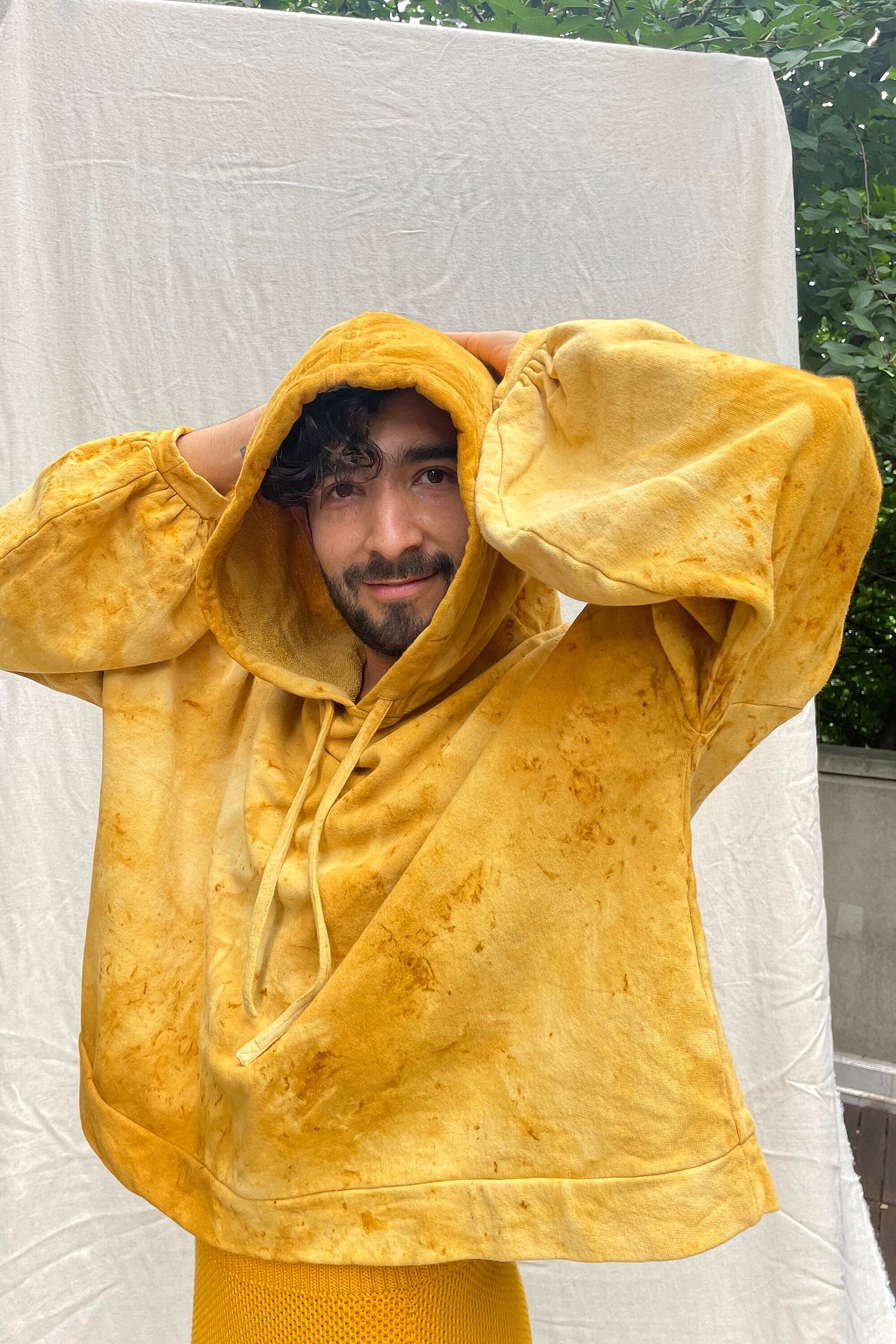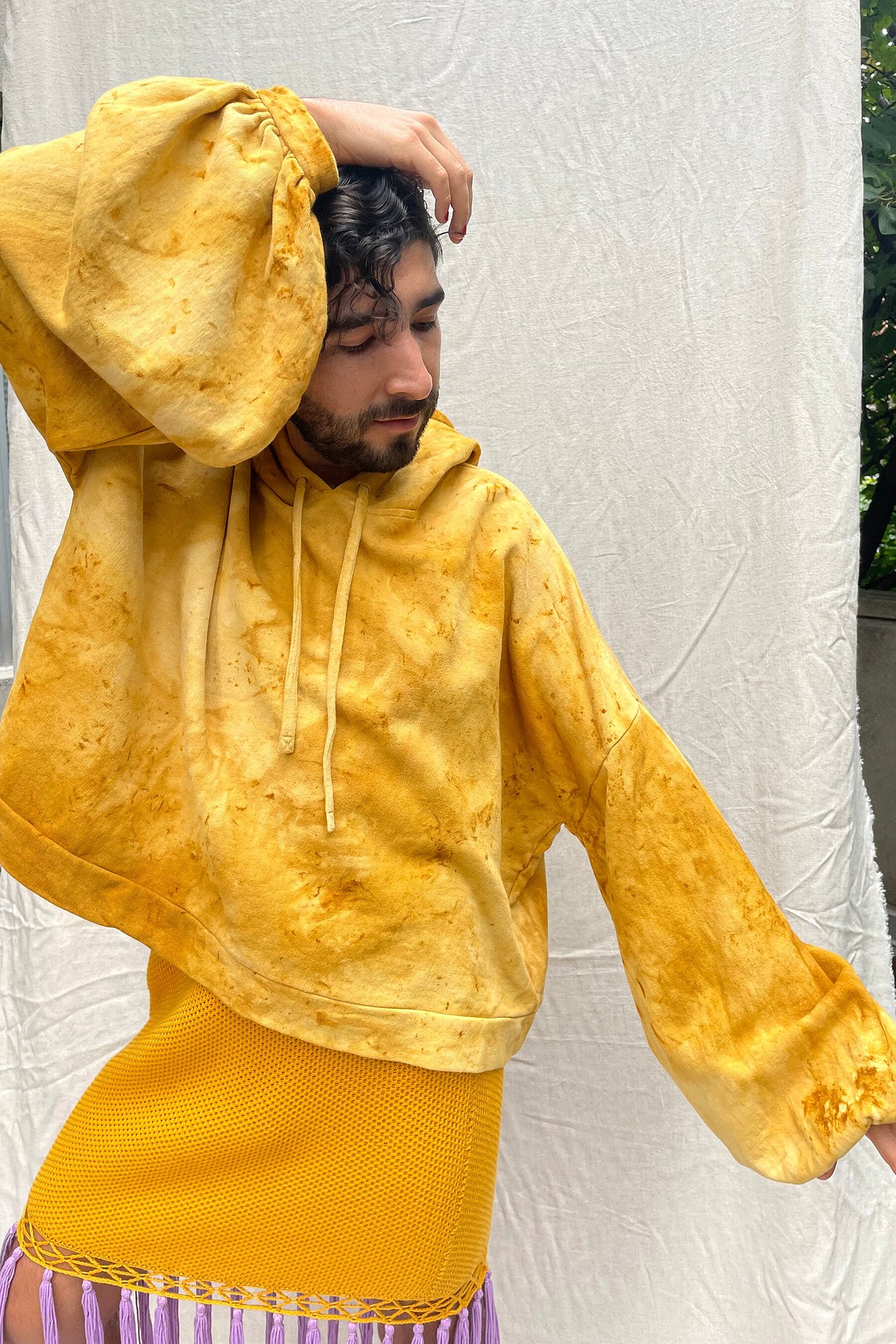 Our signature oversized, slightly cropped balloon-sleeve hoodie, this time in organic cotton and dyed with Marigold flowers. This one of a kind piece was made in India, then hand-dyed by Sheena and expert artisan Elsa in Oaxaca, Mexico. The patterns and variations in color are created by the actual flowers pressing against the fabric in the dye pot.
100% organic cotton.
Handwash or delicate cycle in cold water, dry flat (away from direct sunlight).
We just made one piece in size M/L (oversized fit, fits most).