Naturally Dyed Flared Silk Slip Dress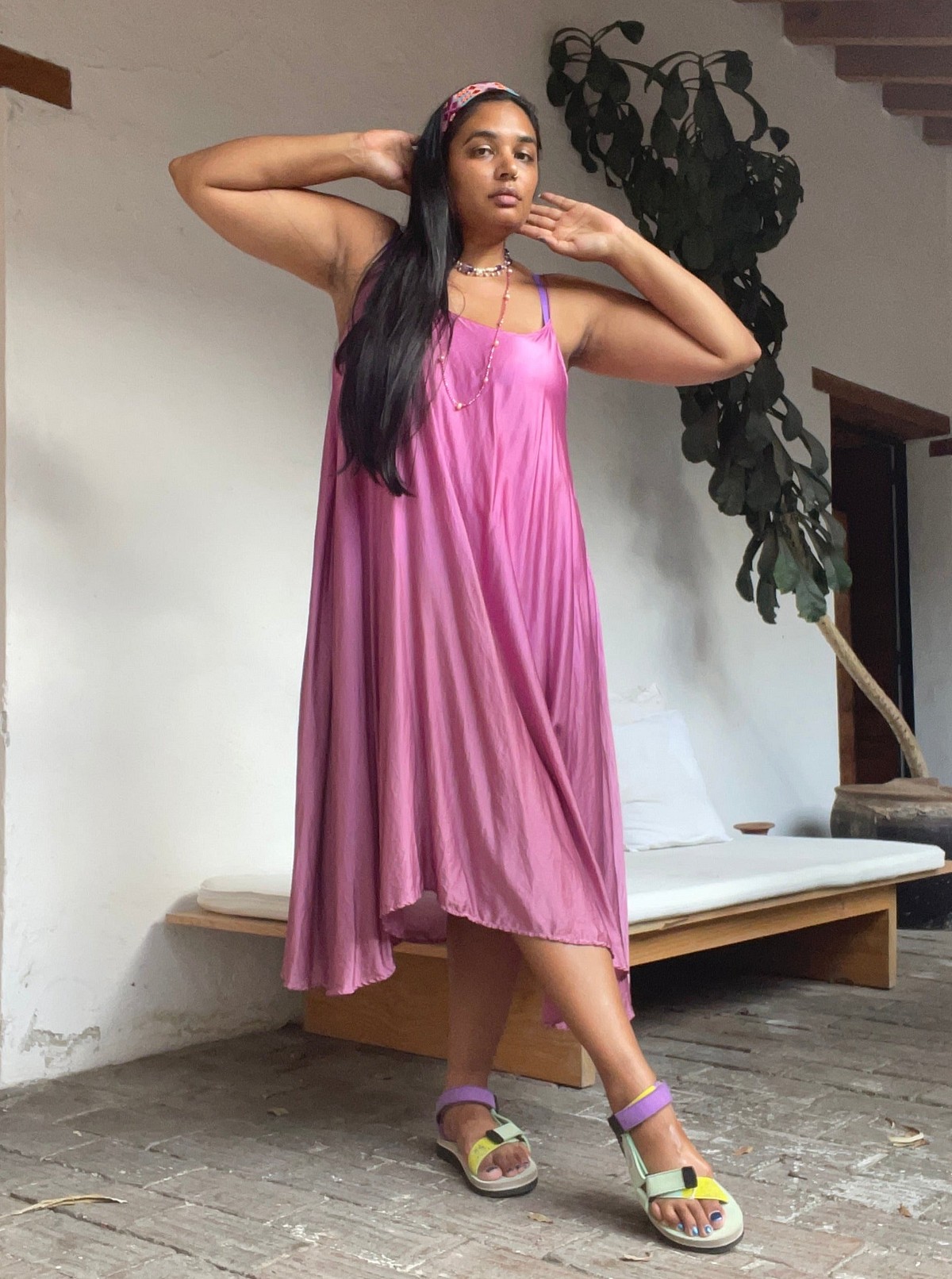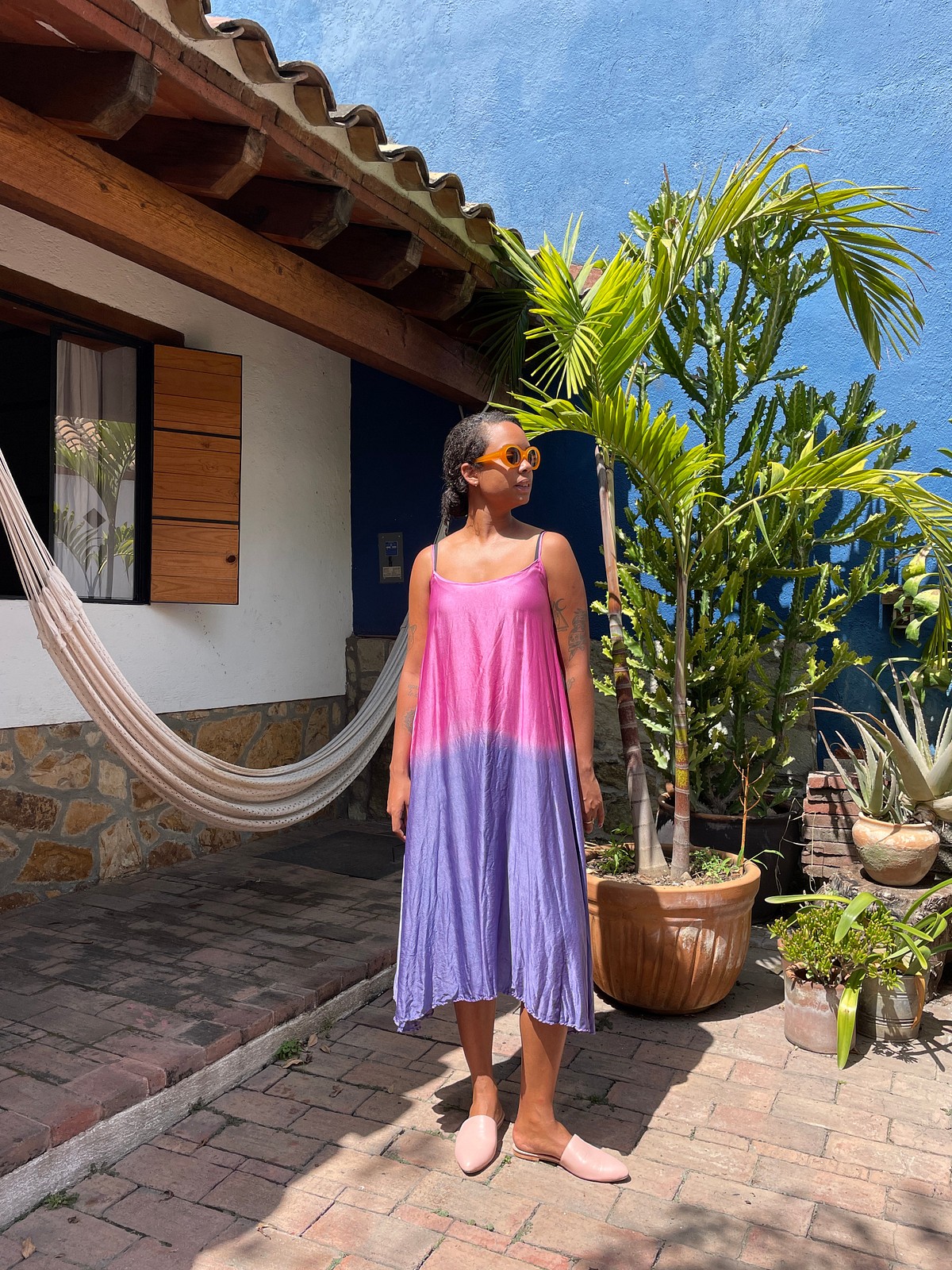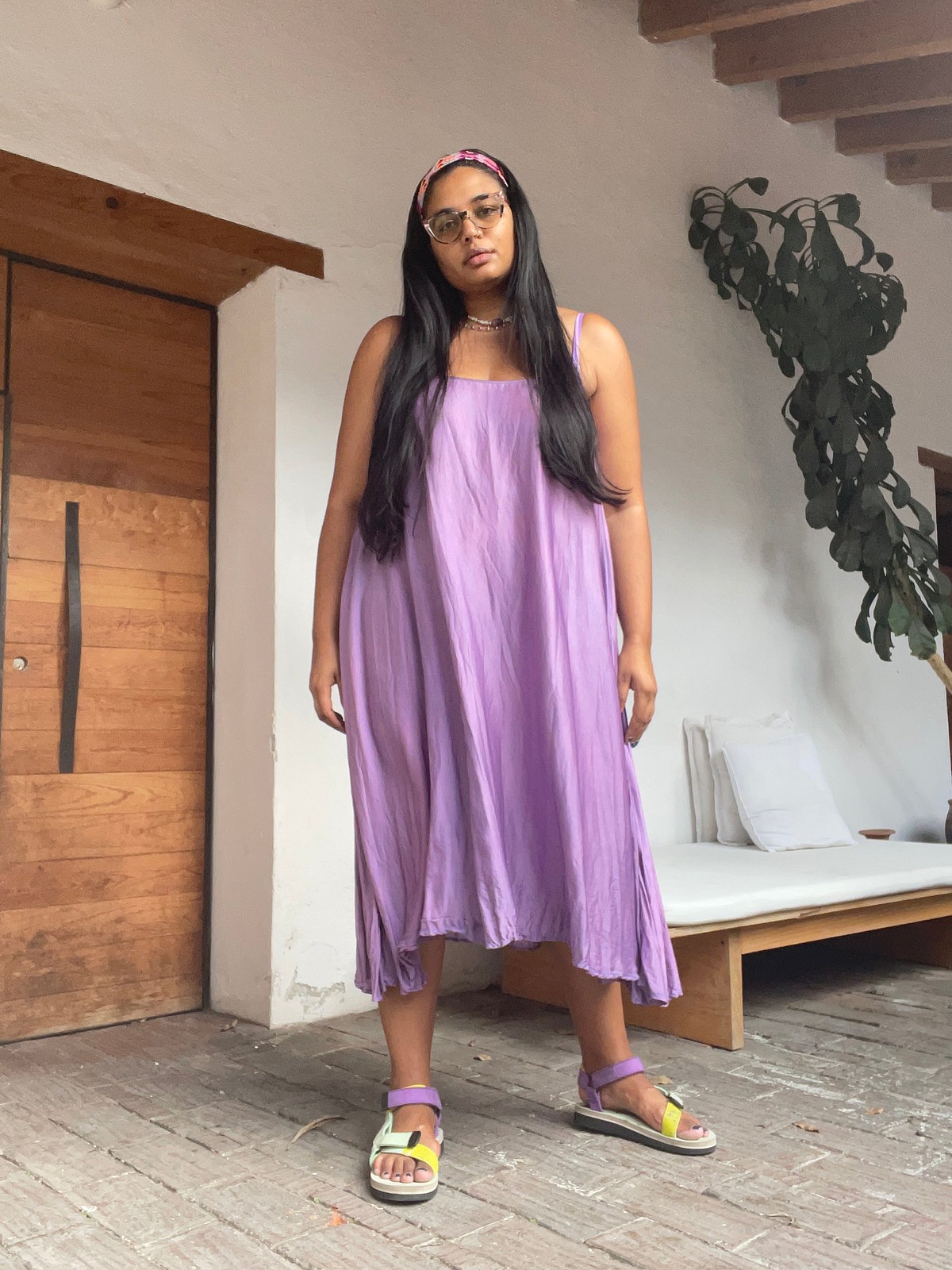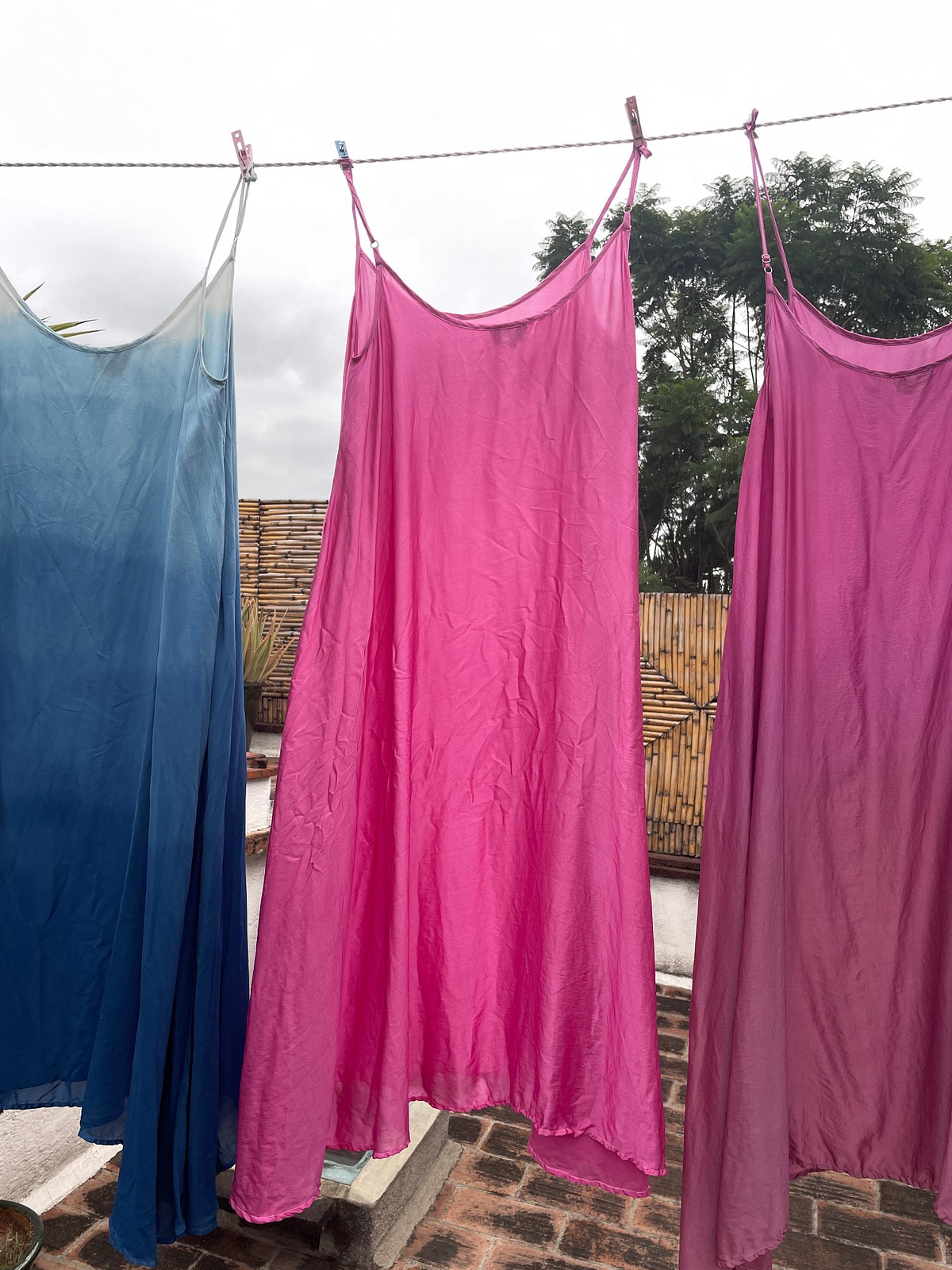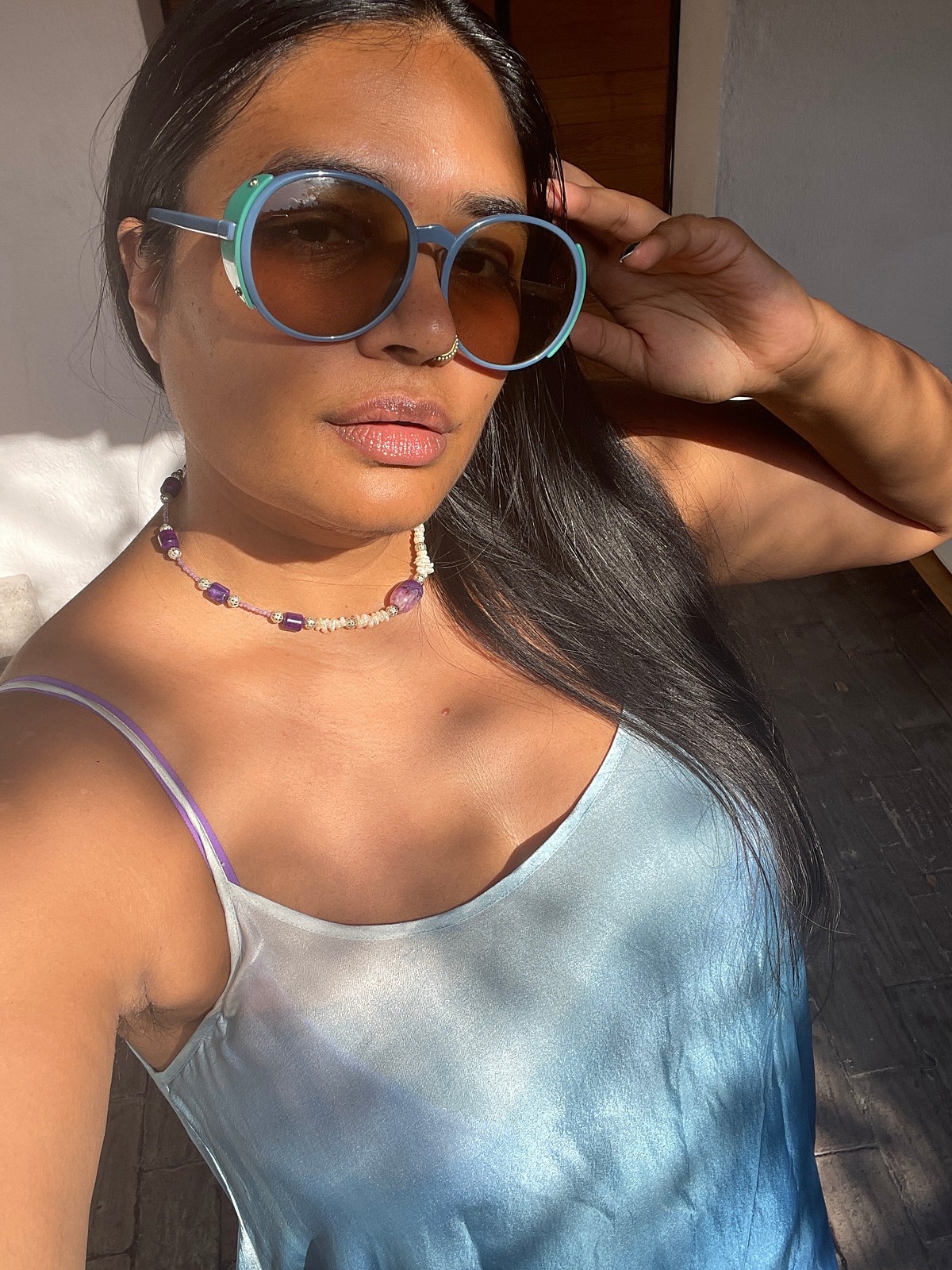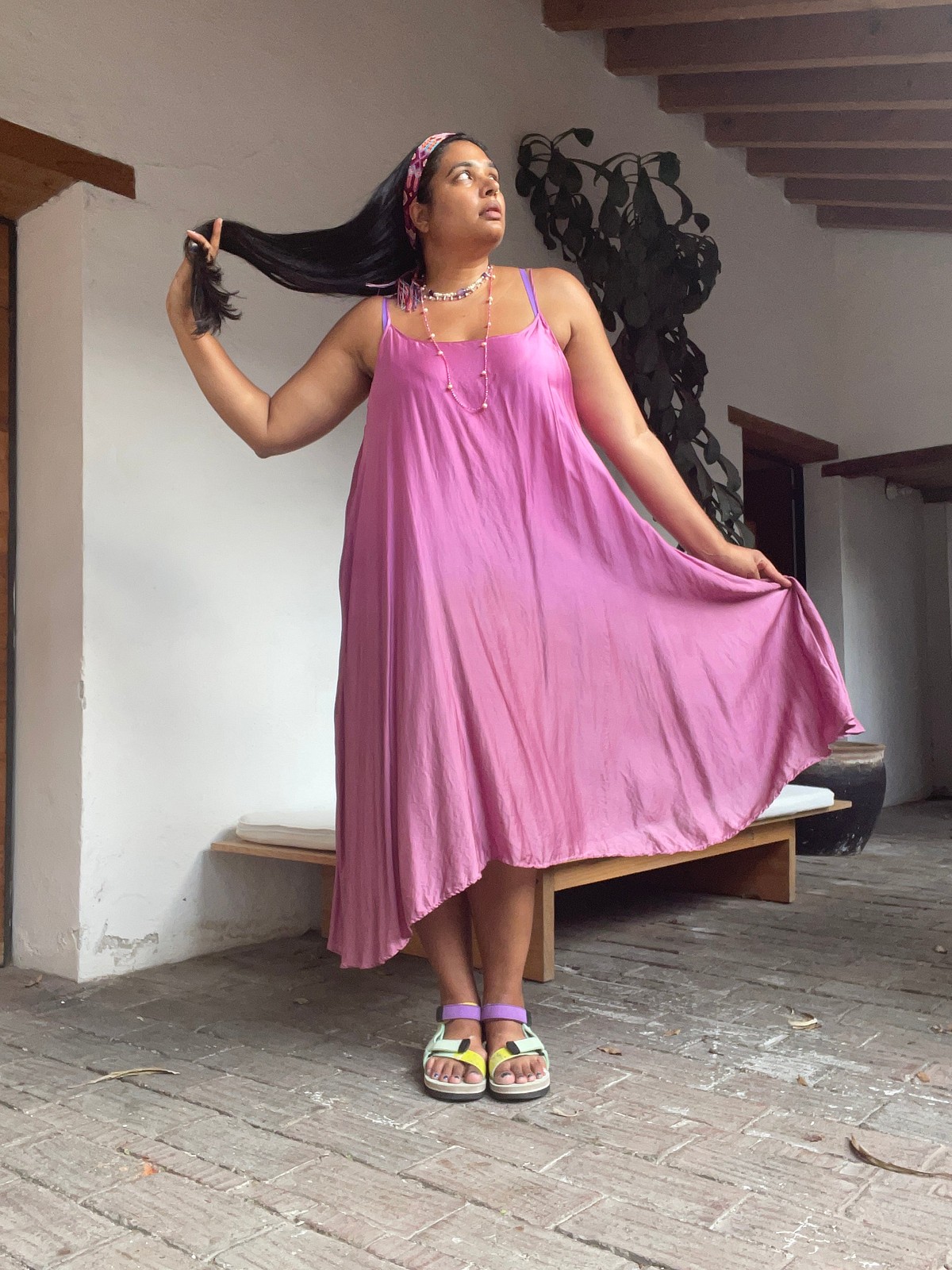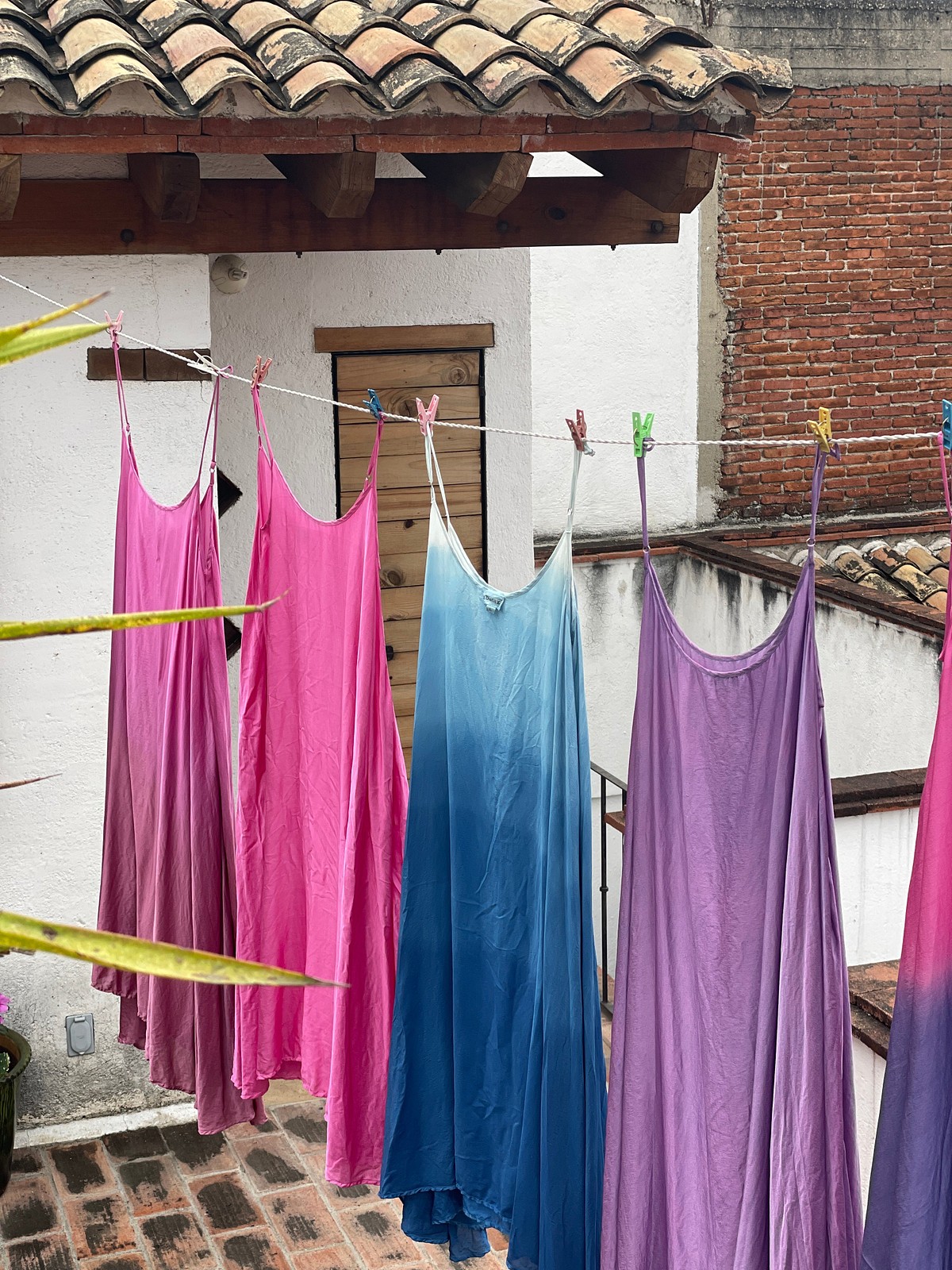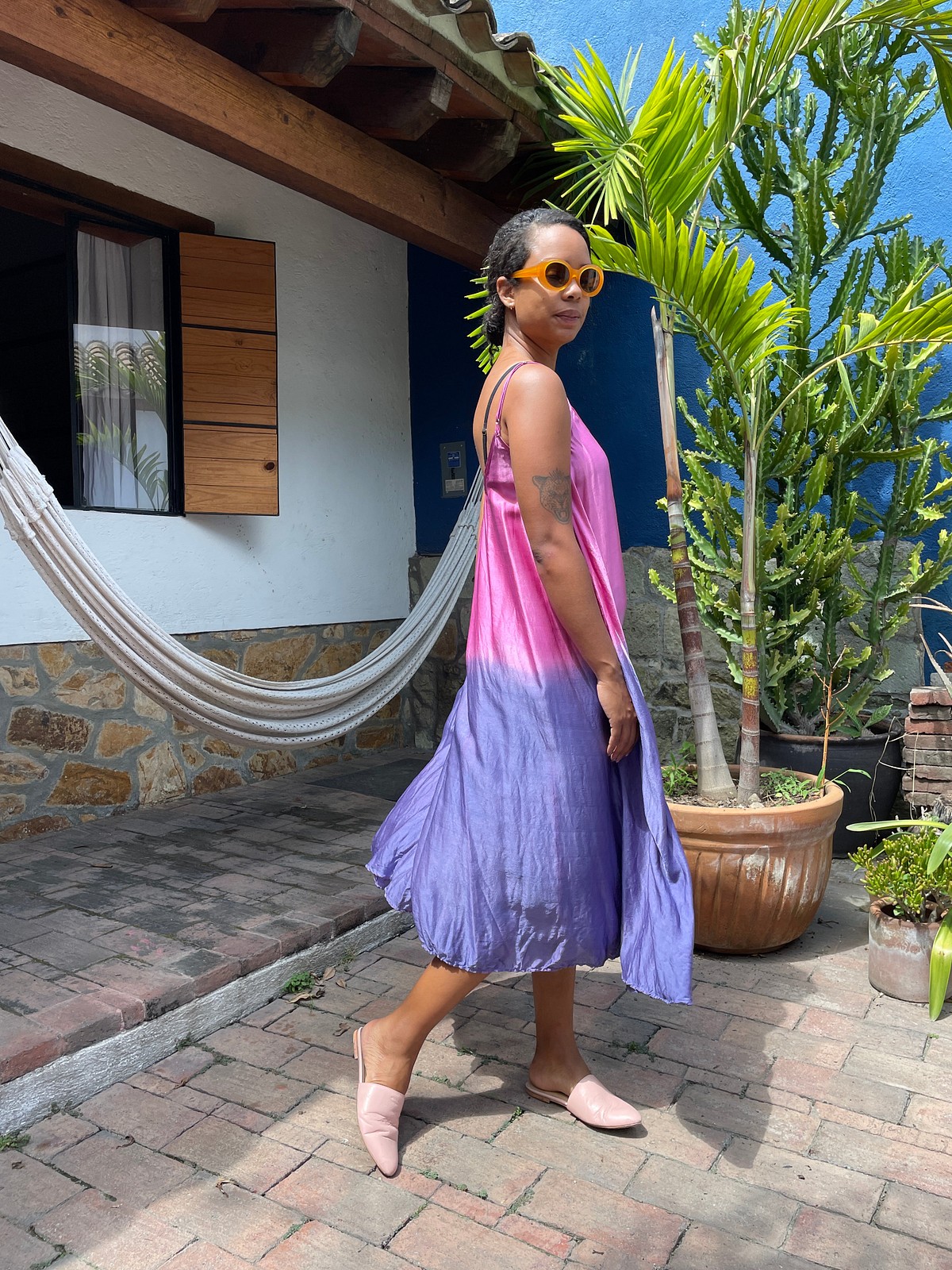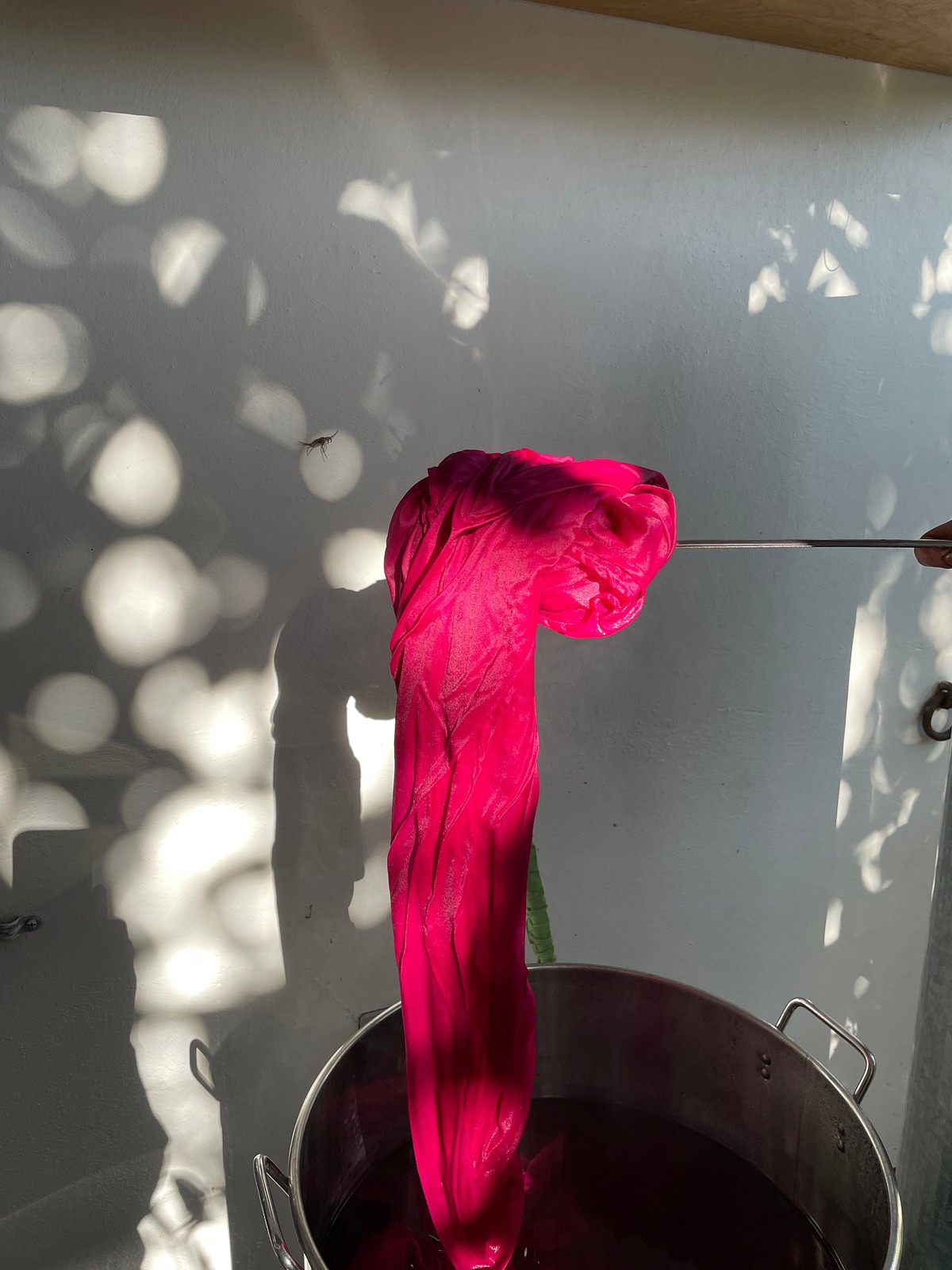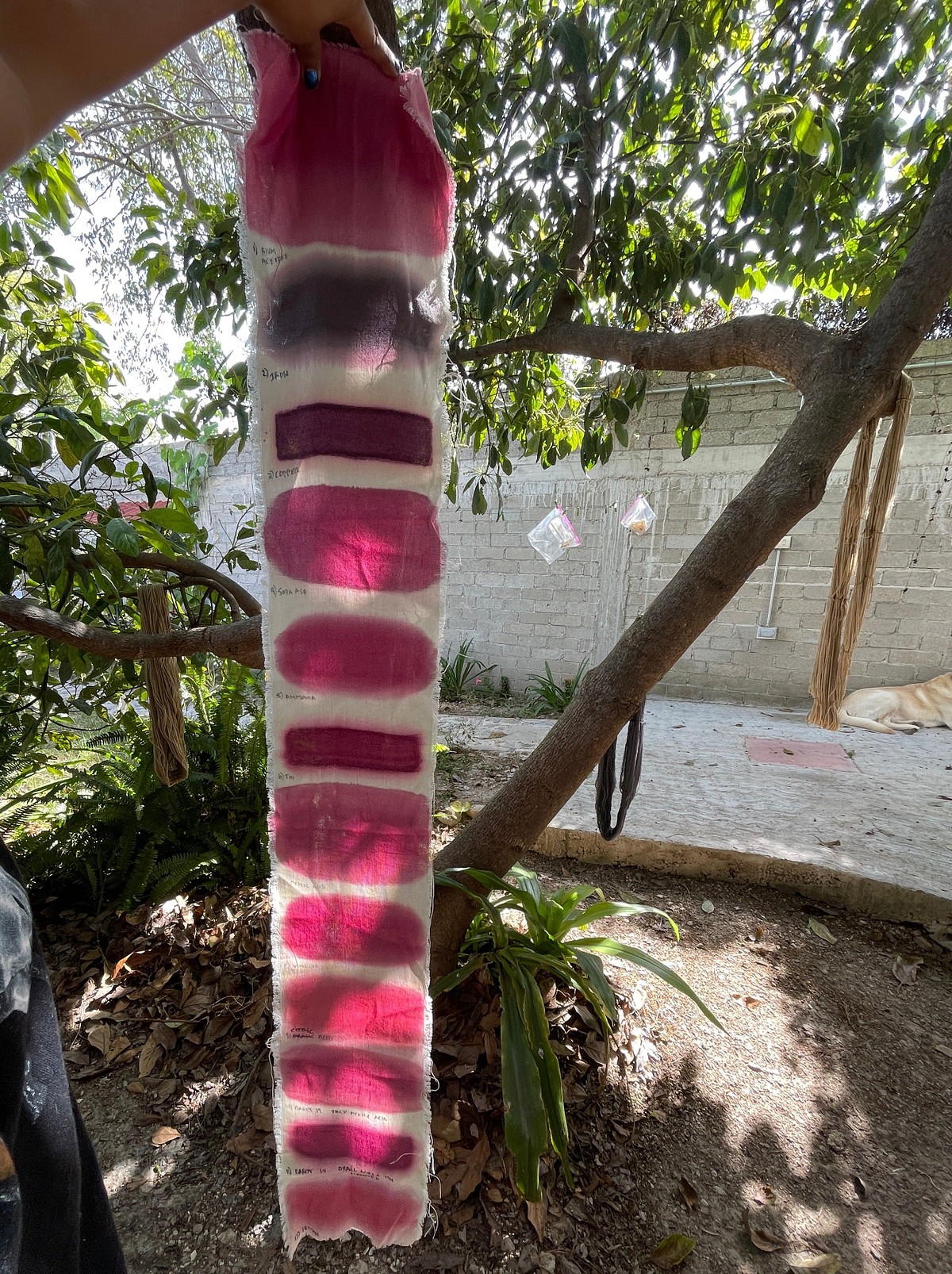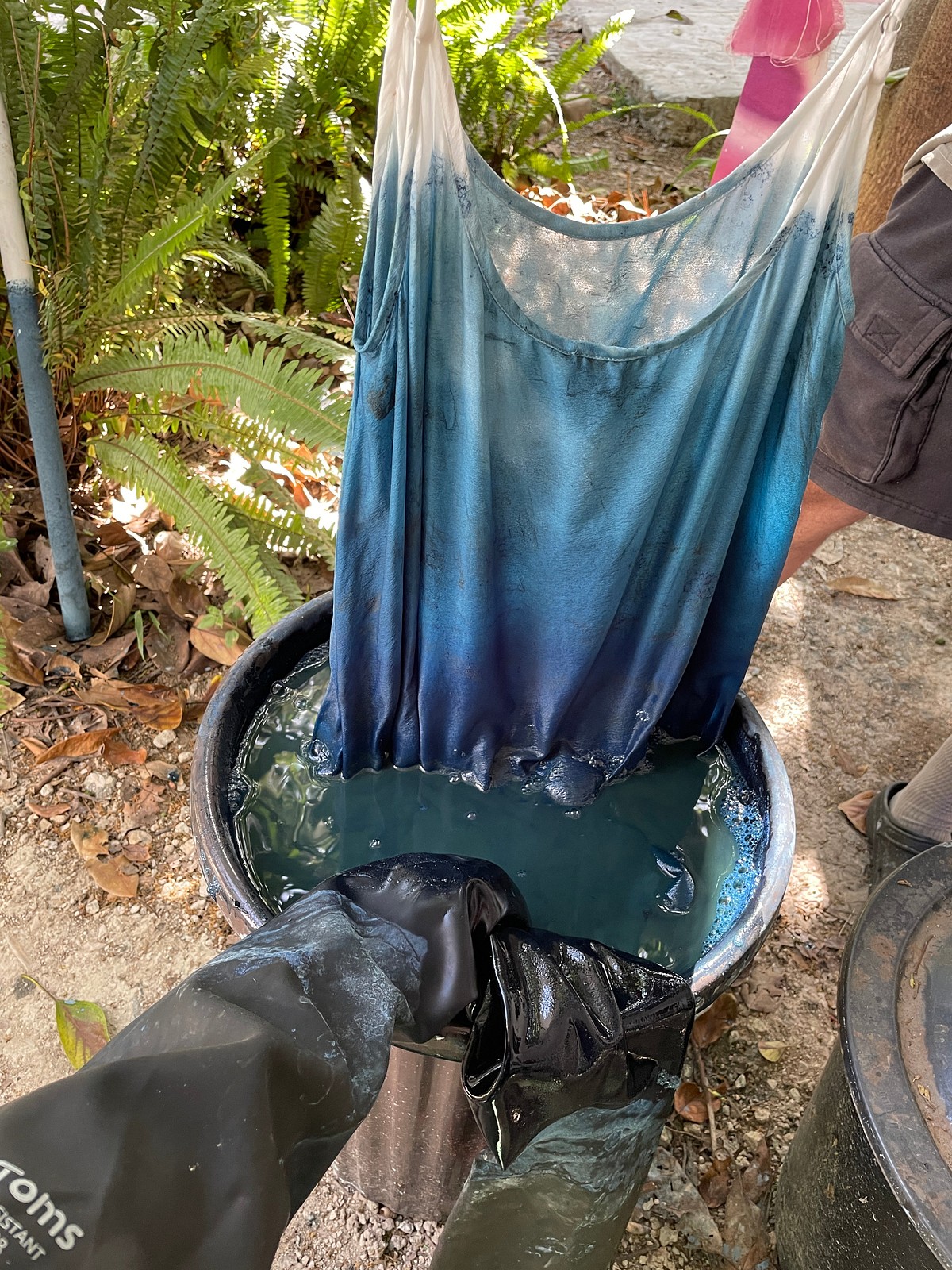 This flared silk slip dress was plant-dyed by Sheena in collaboration with her friend and natural dye expert Gabriel in Oaxaca, Mexico. Using different combinations and dips of indigo, cochinilla, and kasmi, they came up with these five unique dresses.
Indigo has been cultivated for thousands of years to create luscious shades of blue and is known for its multi-step oxidation process. Cochineal (or cochinilla) is an insect that lives on the prickly pear plant; native to Oaxaca, it is ph-sensitive and can be used to dye natural fibers in gorgeous shades of purples, fuchsia, pinks, crimson, reds, and oranges.
A timeless silhouette, this new midi-length camisole slip dress has a loose, flared shape and adjustable spaghetti straps. Pure silk takes on beautiful color while being breathable and versatile. Wear it loose as pictured here, or cinch at the waist with a tie or belt.
For now, each colorway is only available in 1 unique piece, and is created by a specific layering of dyes.
Dyed to imperfection. Variations in color are part of the unique and natural charm of hand dyeing and not to be considered a defect.
100% Silk
Hand wash carefully in cold or room temperature water. Hang dry or dry flat. OR eco-dry clean.
Easy, loose-fitting style; each size fits a range of sizes. 1st model is 5'8" wearing an XL and 2X, and 2nd model is 5'8" wearing an XS.