Rosa Plant Dyed Turtleneck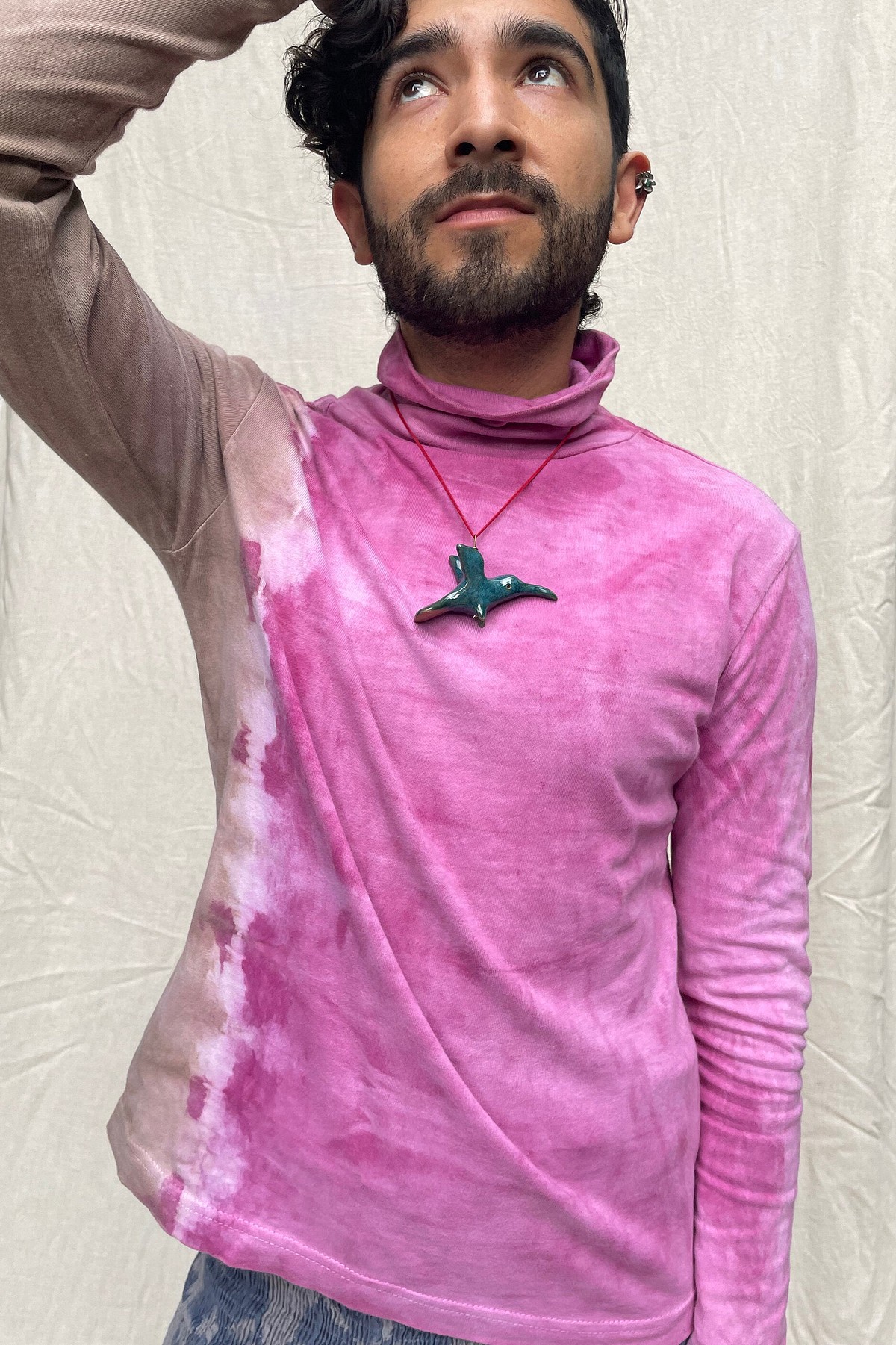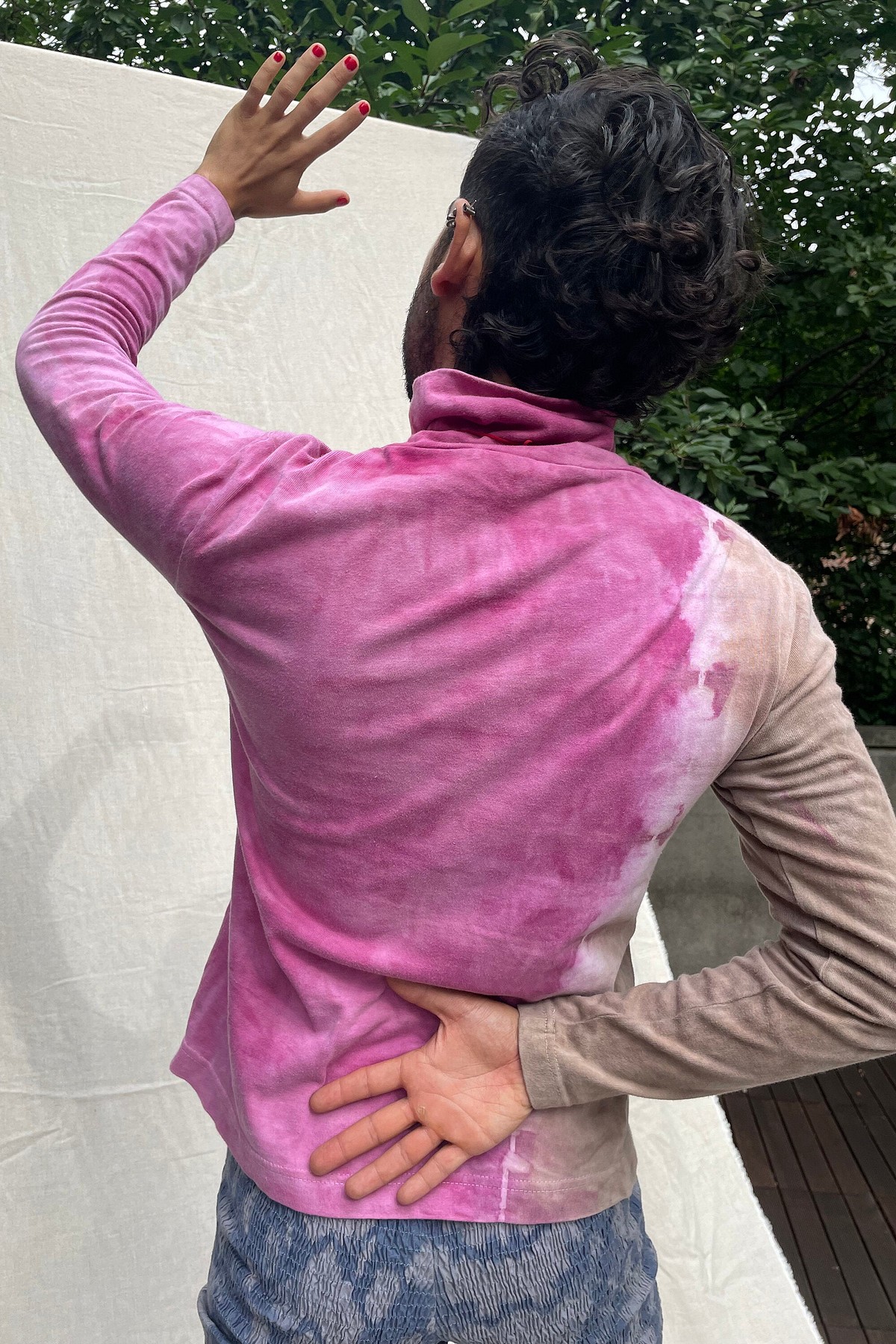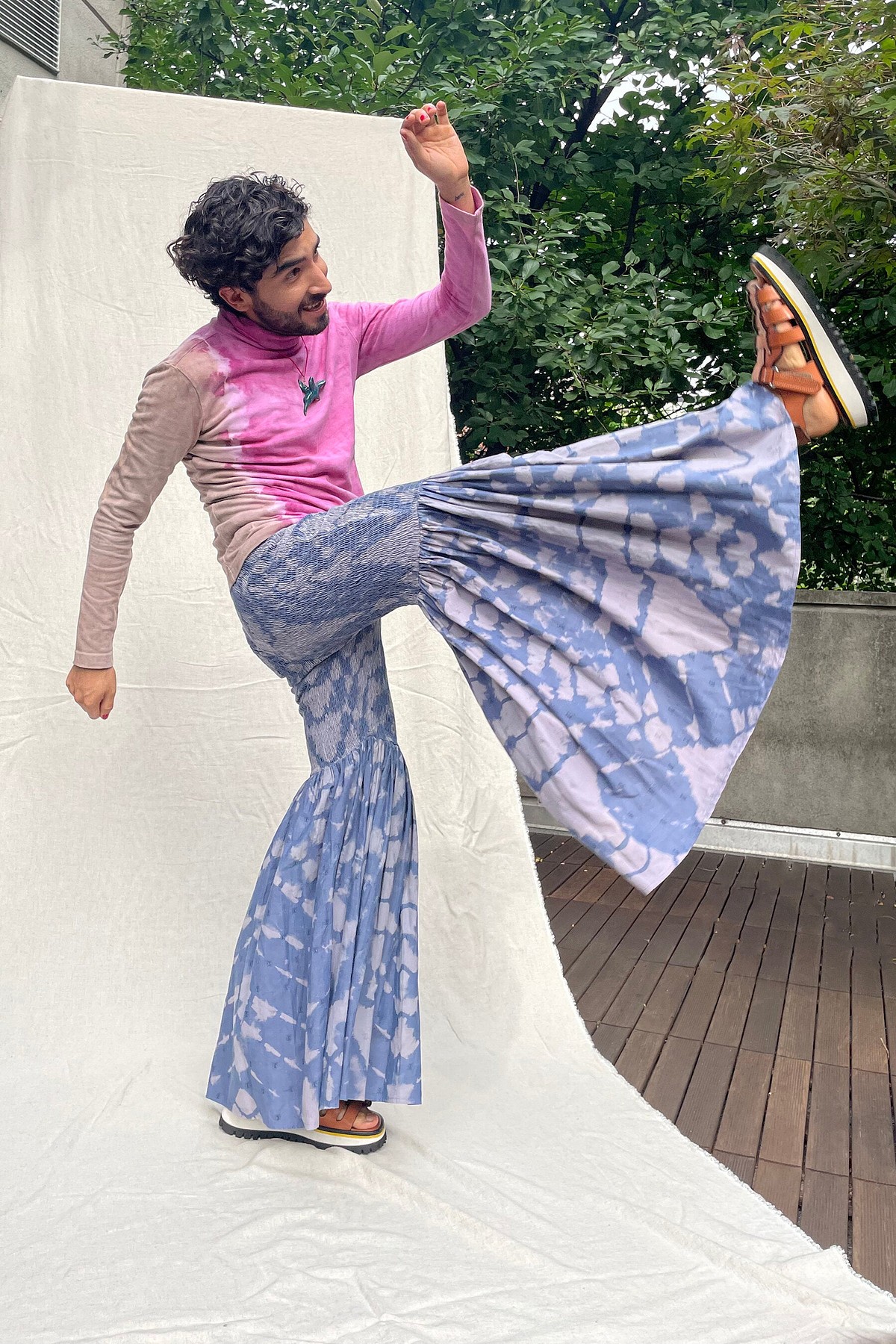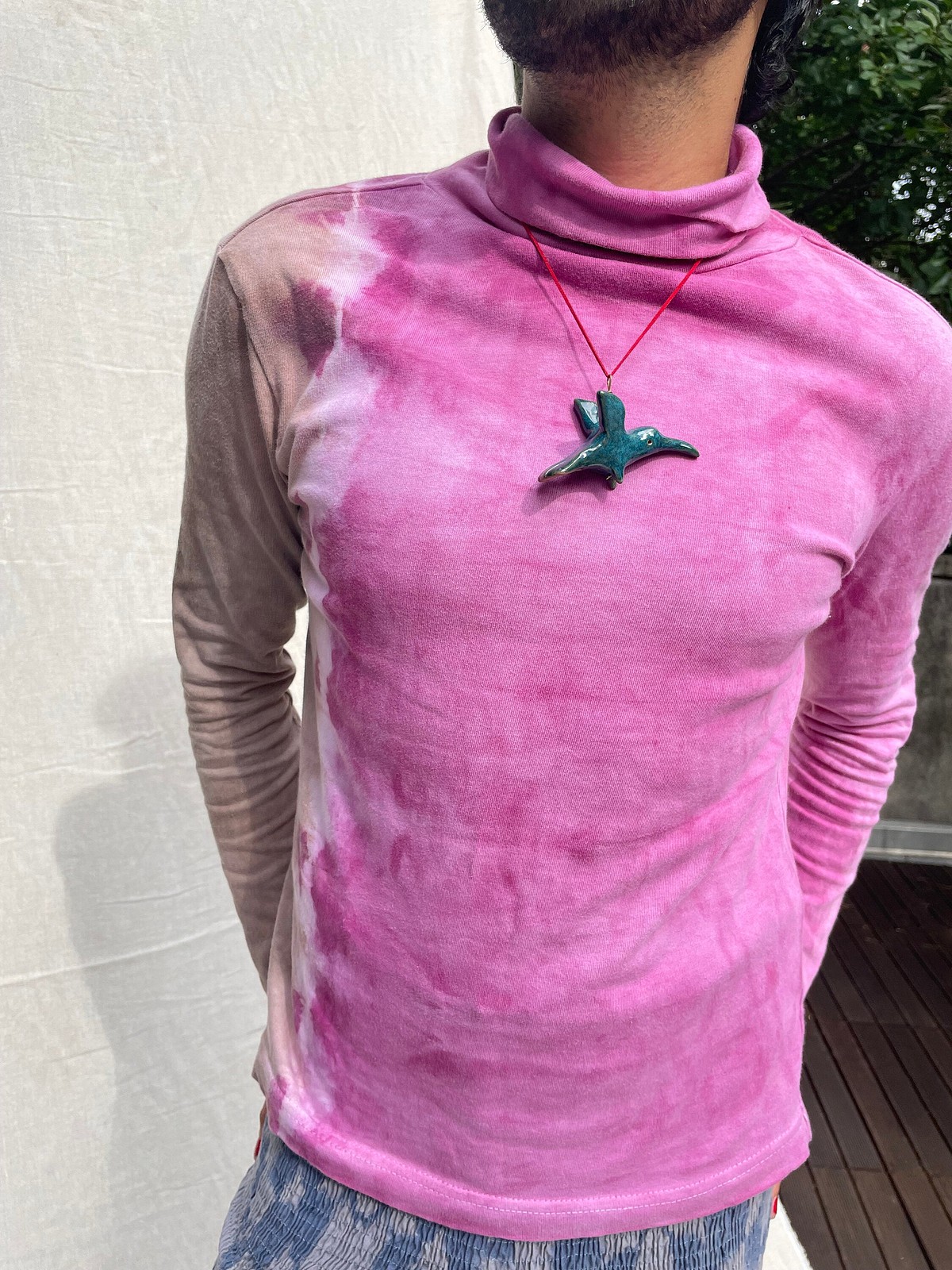 One of a kind plant-dyed organic cotton turtleneck. Made in India and hand-dyed by Sheena and expert artisan Elsa in Oaxaca, Mexico using cochineal and mahogany in a layered multi-step shibori process to create this two-tone pink and brown design.
100% organic cotton.
Handwash or delicate cycle in cold water with colors, dry flat (away from direct sunlight) or tumble dry low.
We just made one piece in this design in size M (as shown on model, fits S-L).