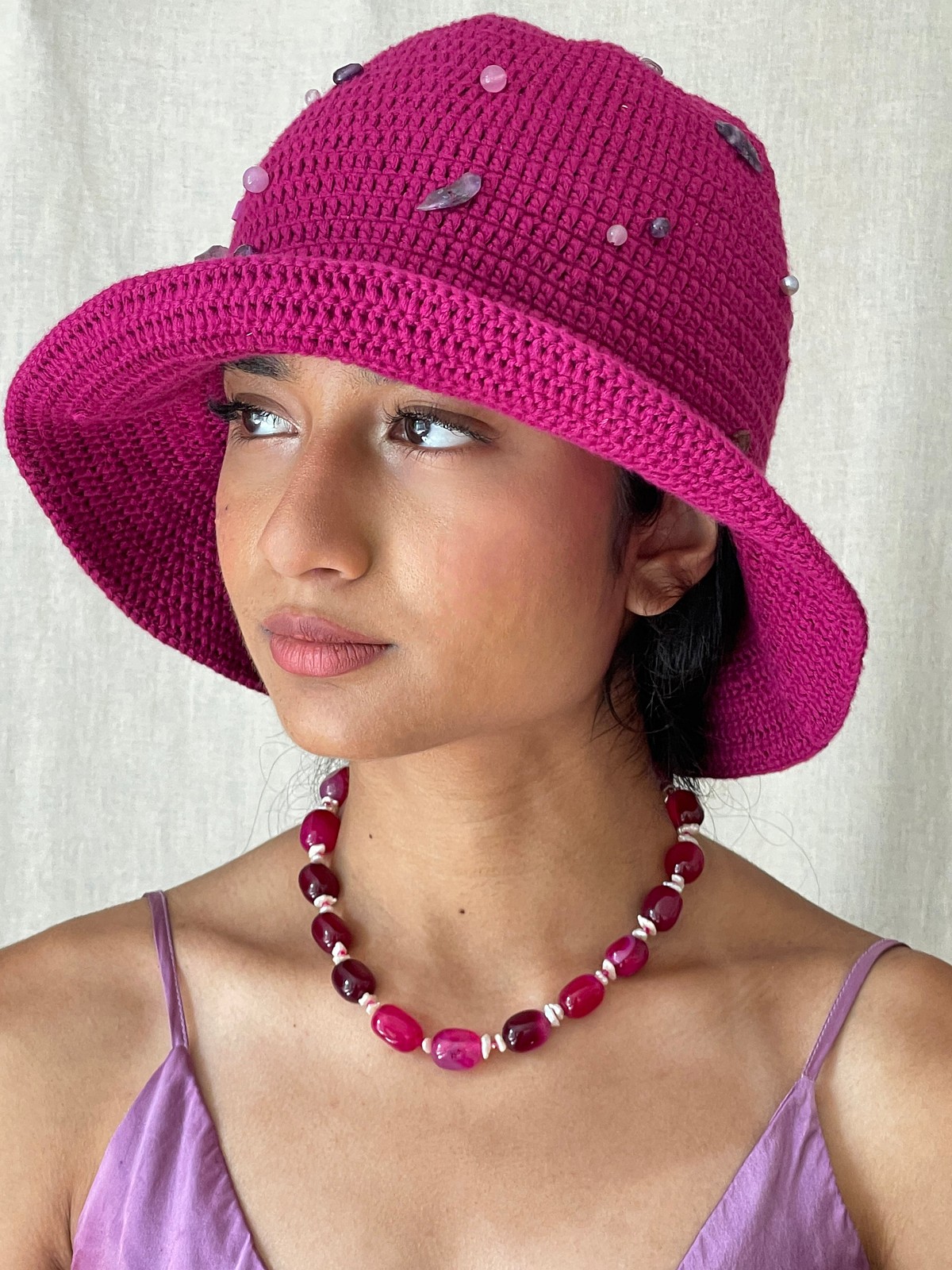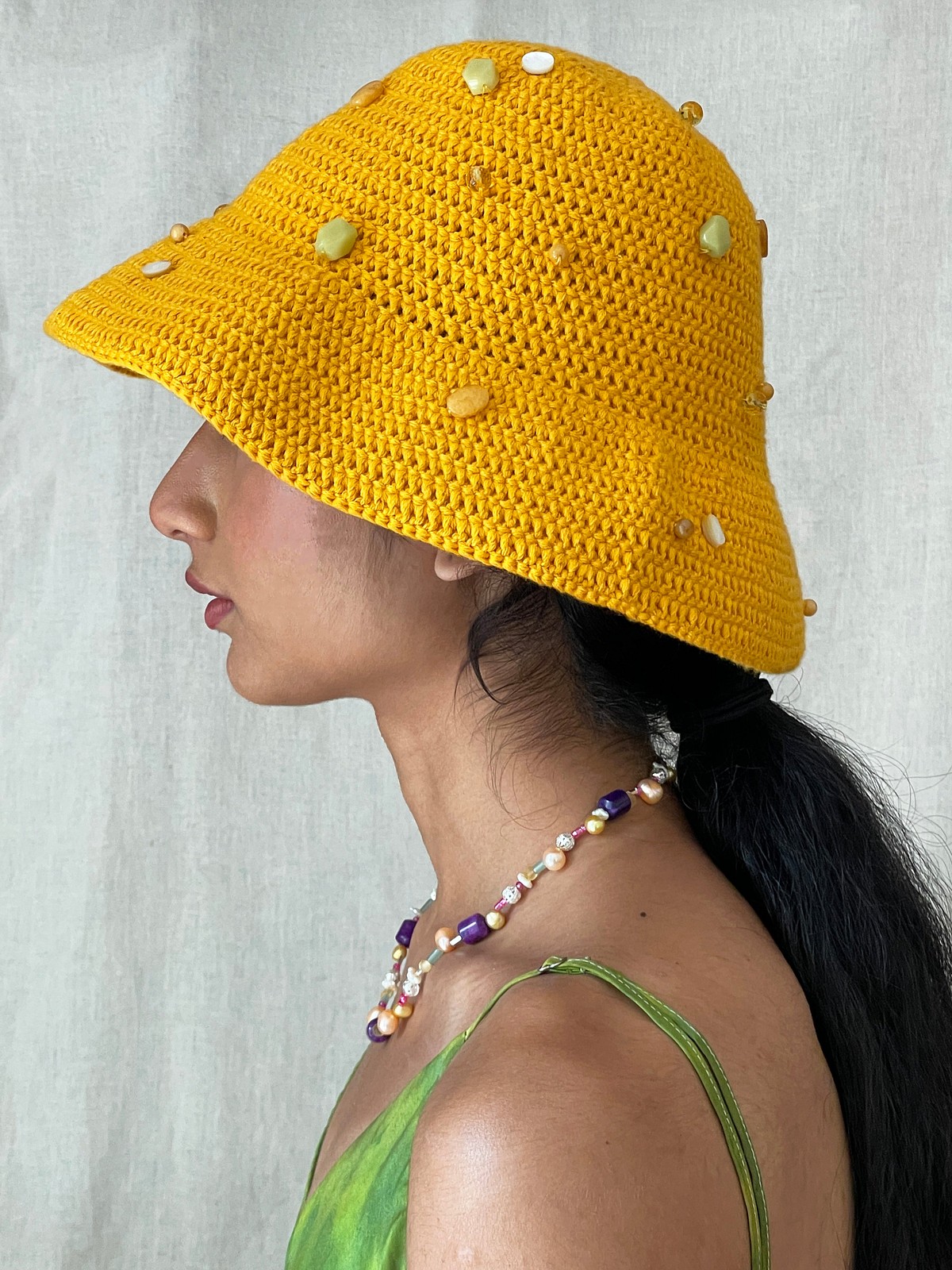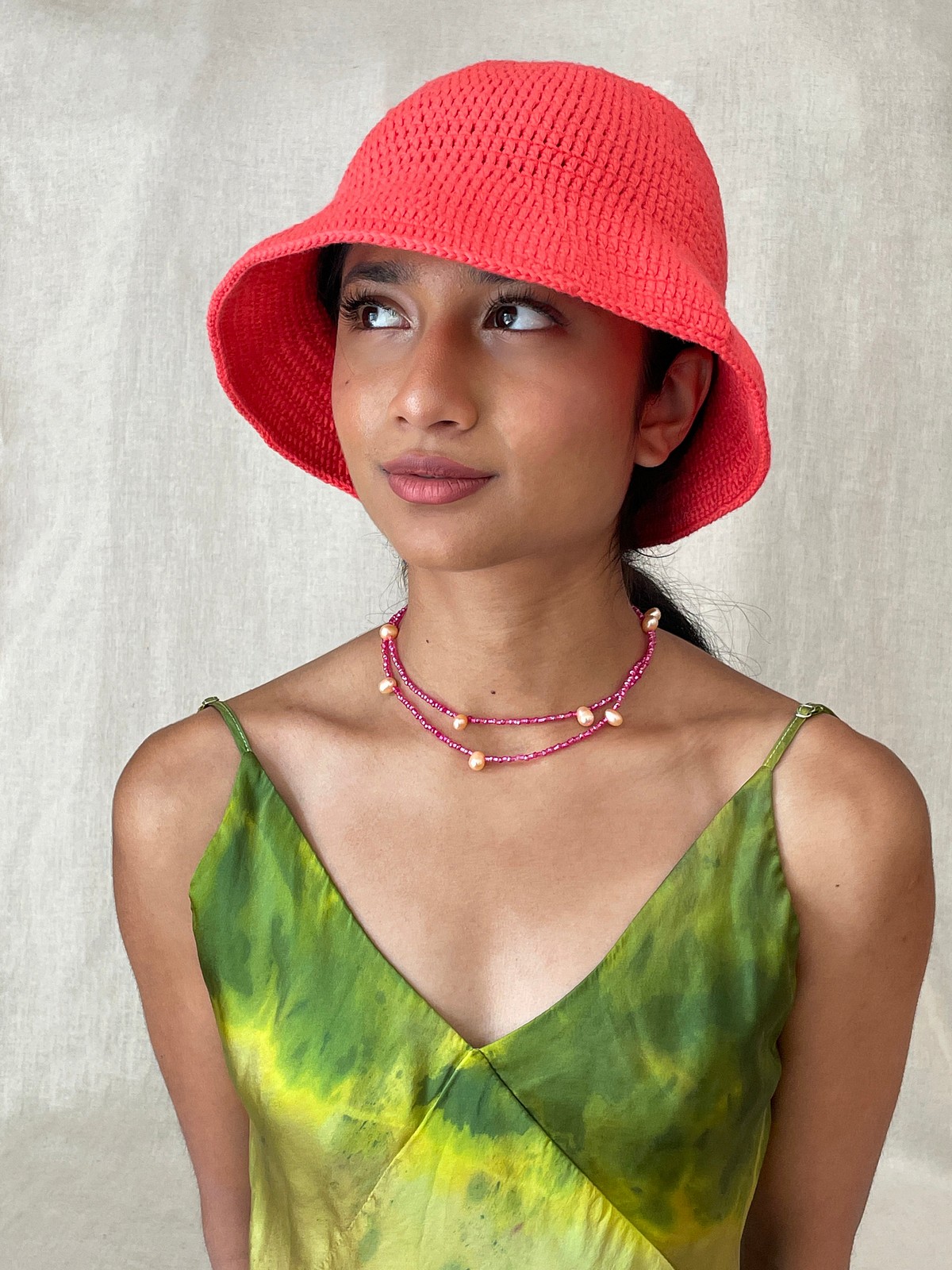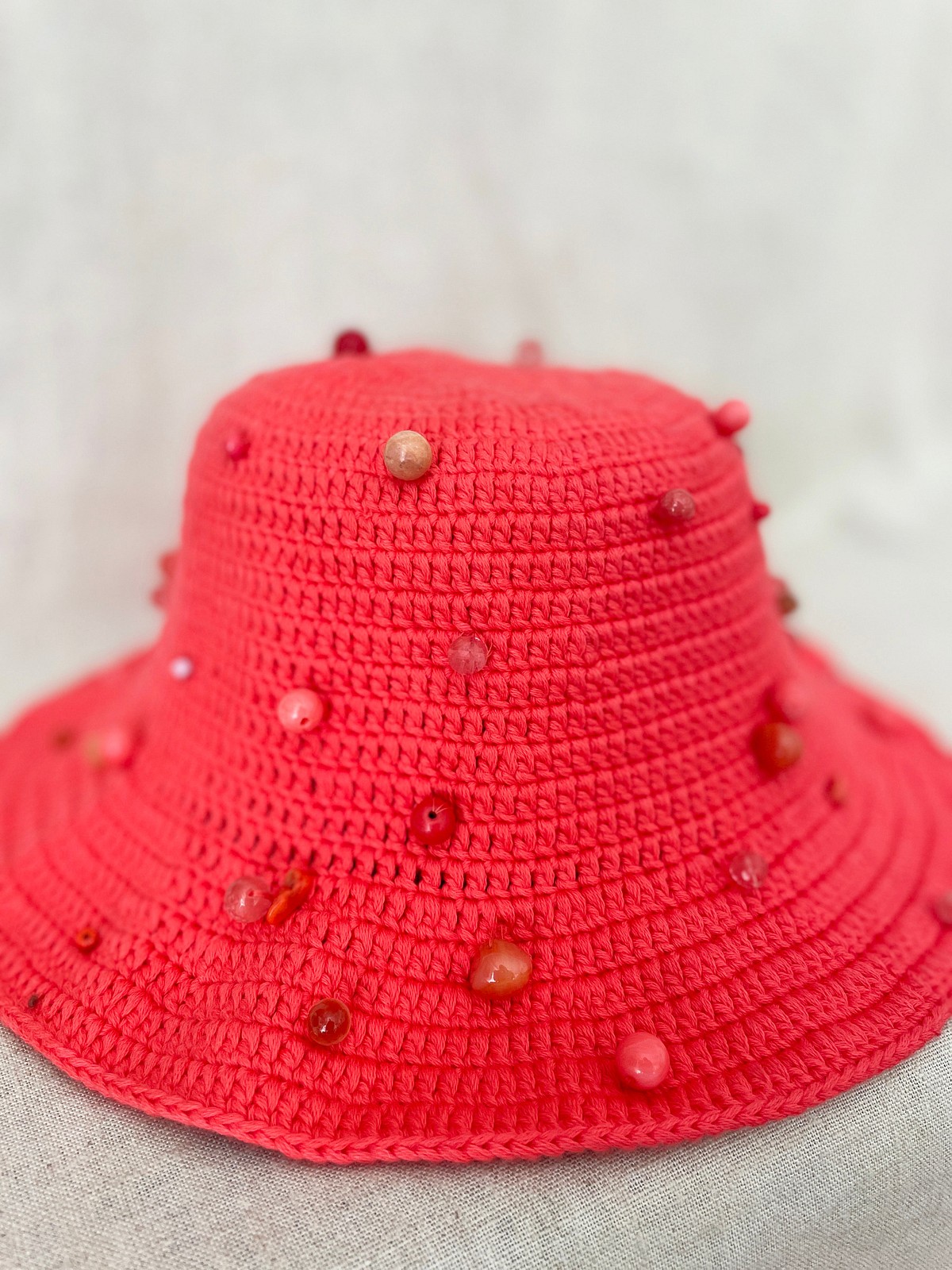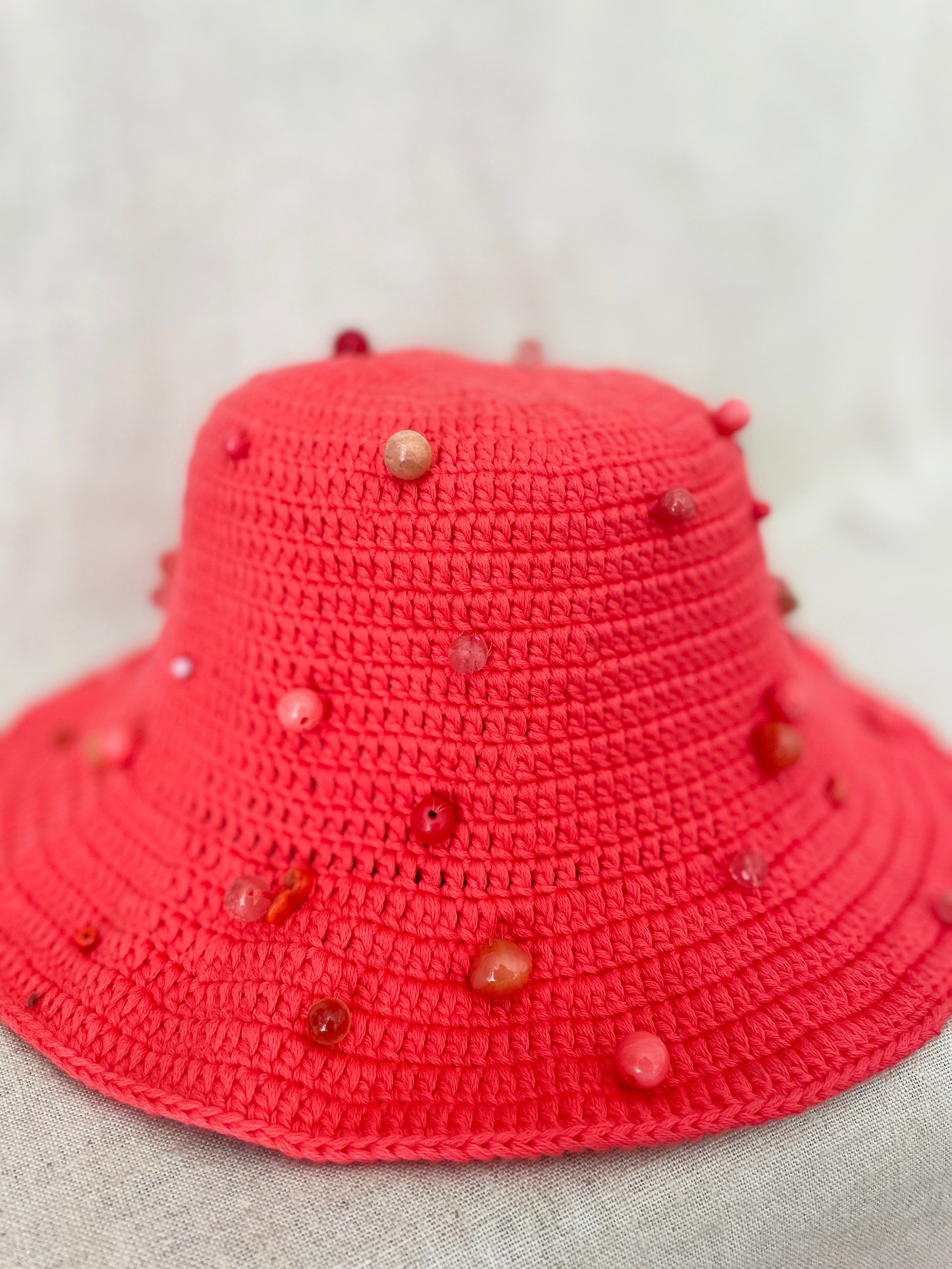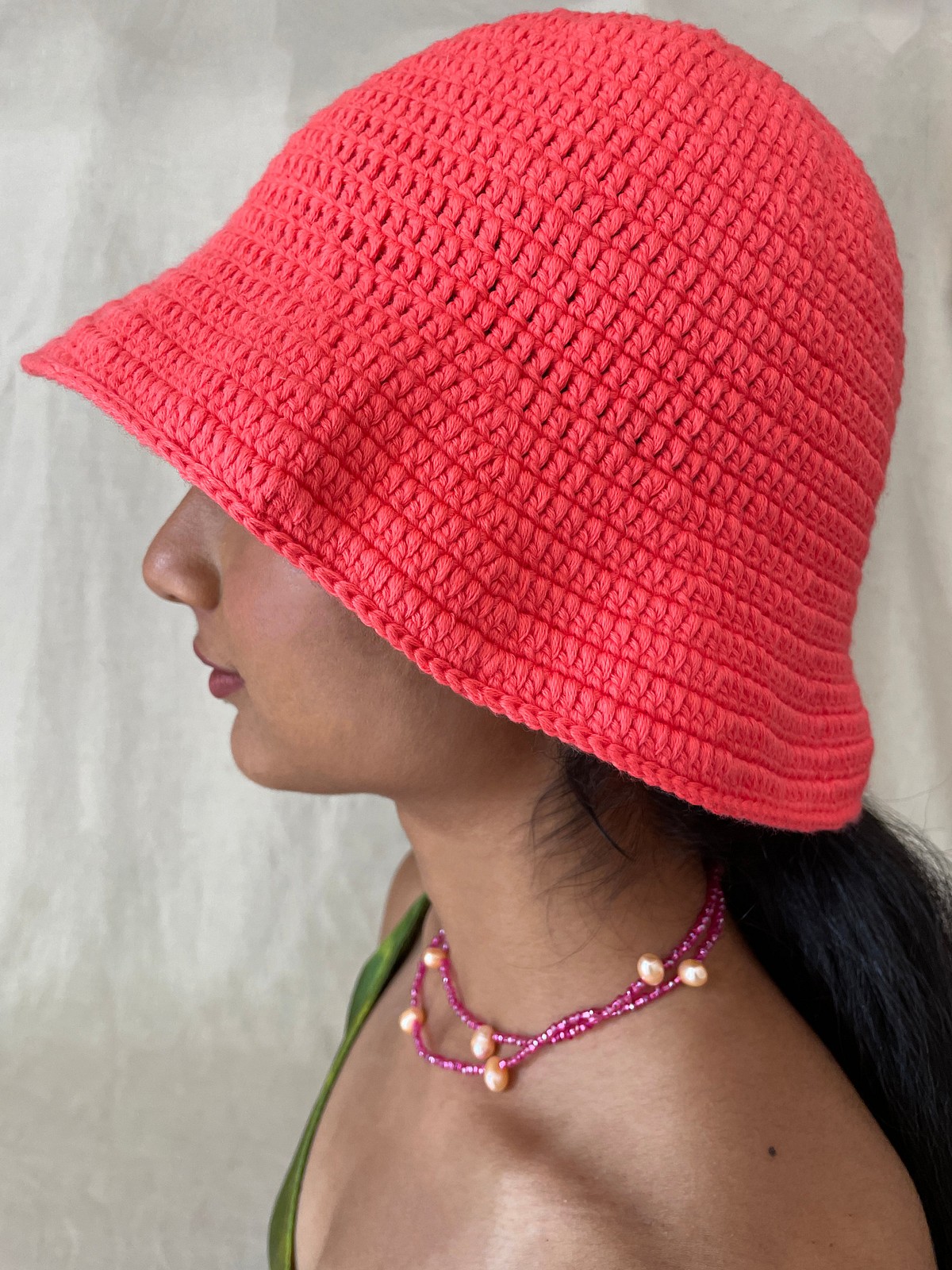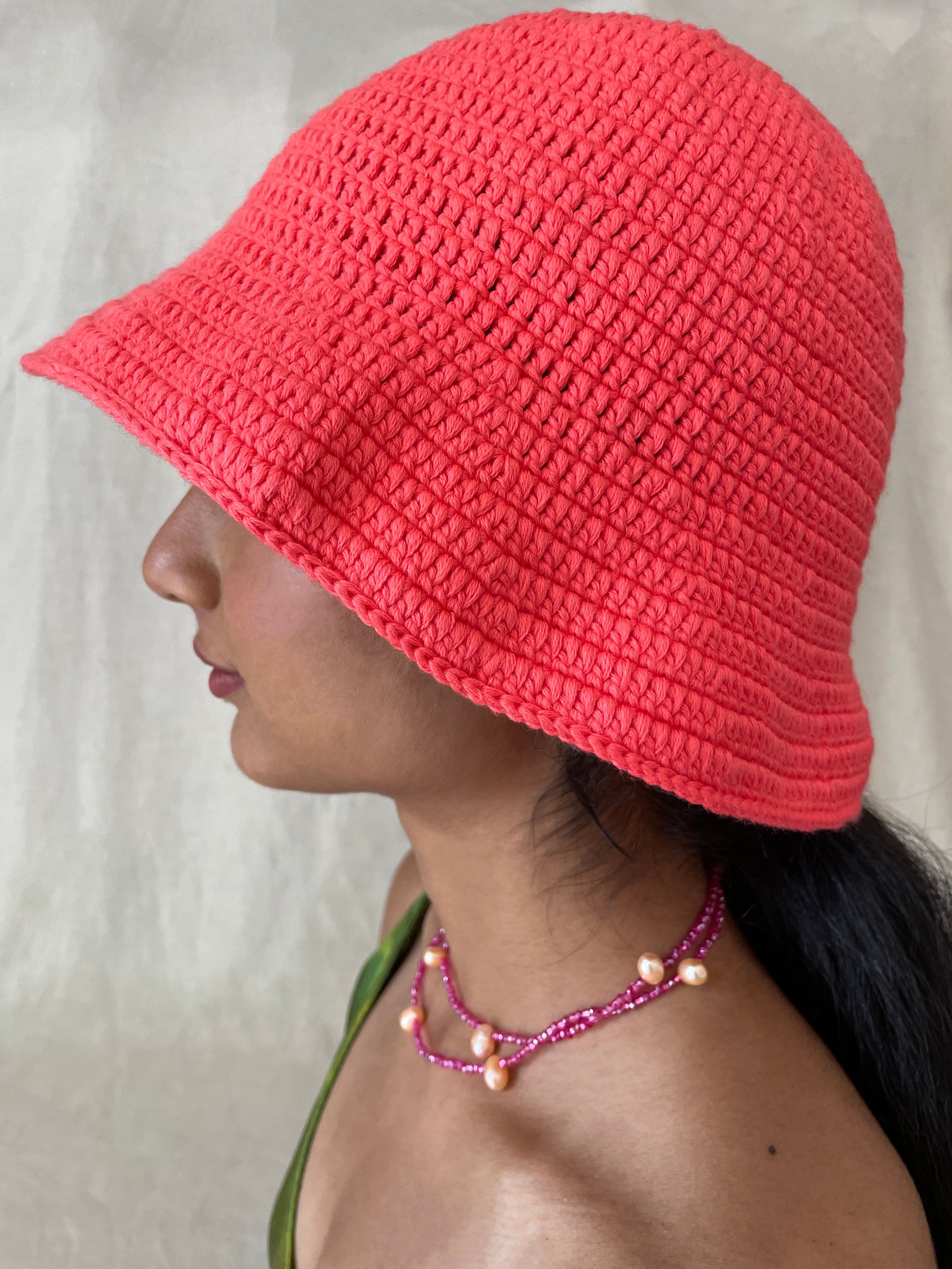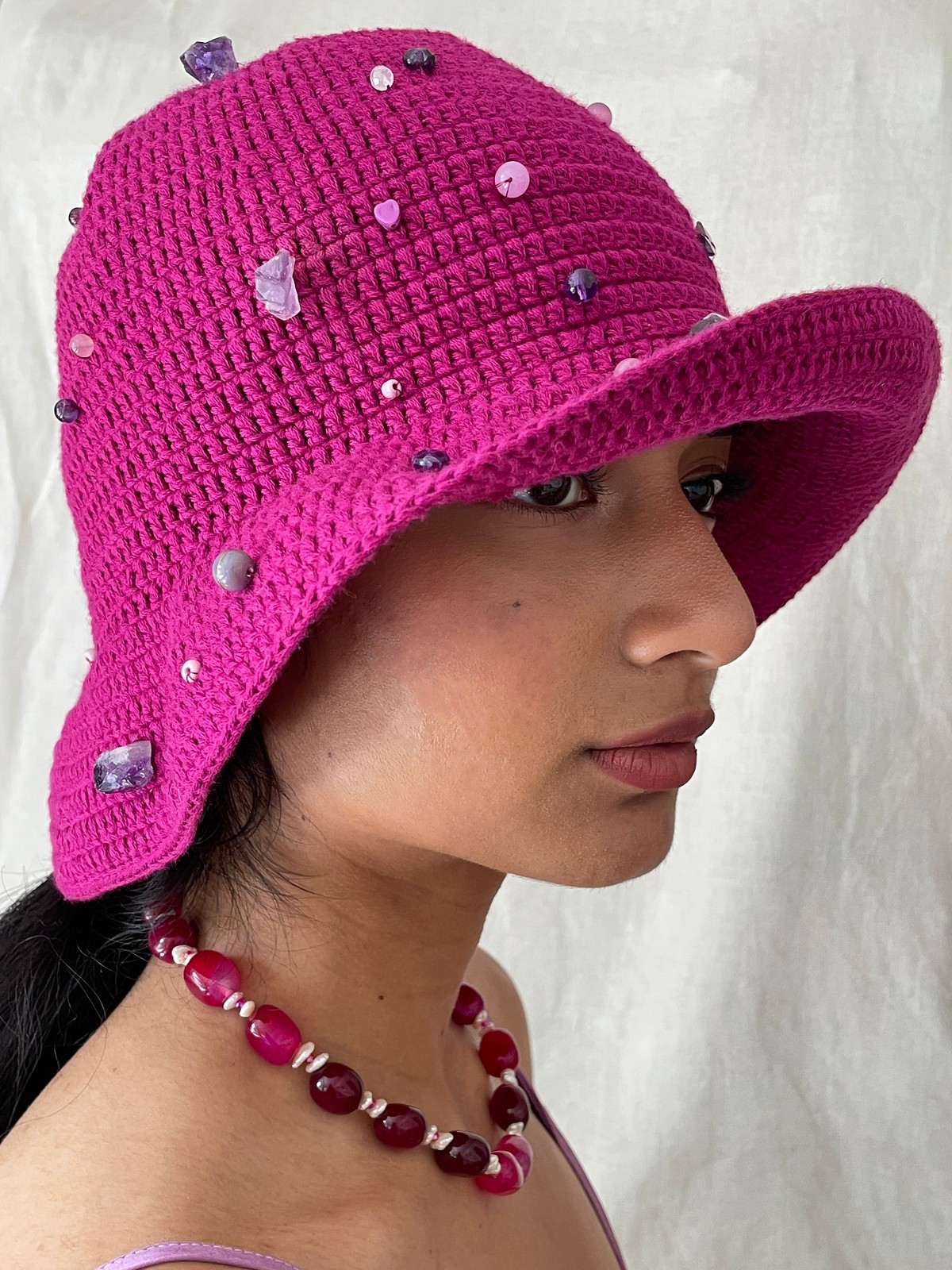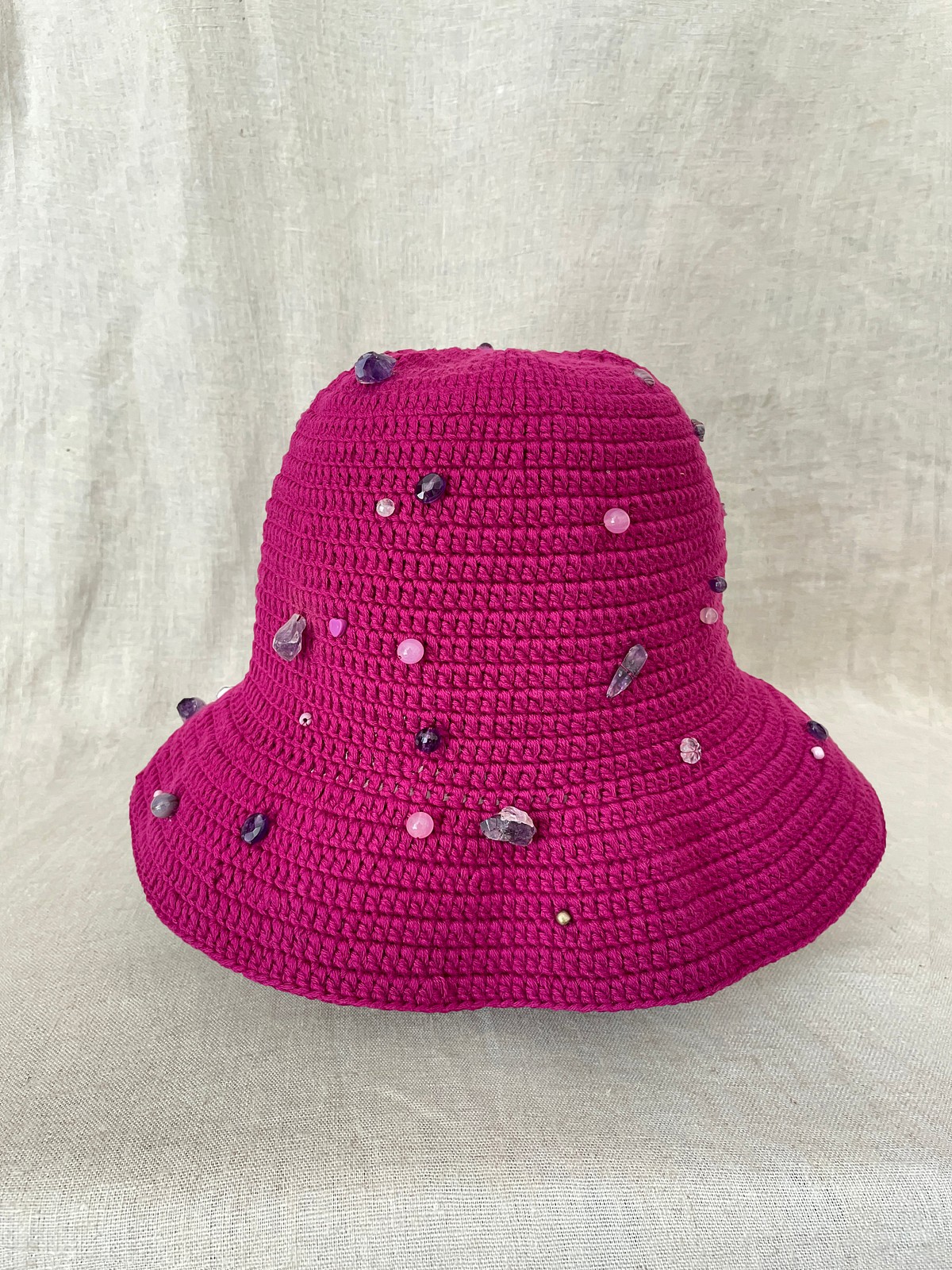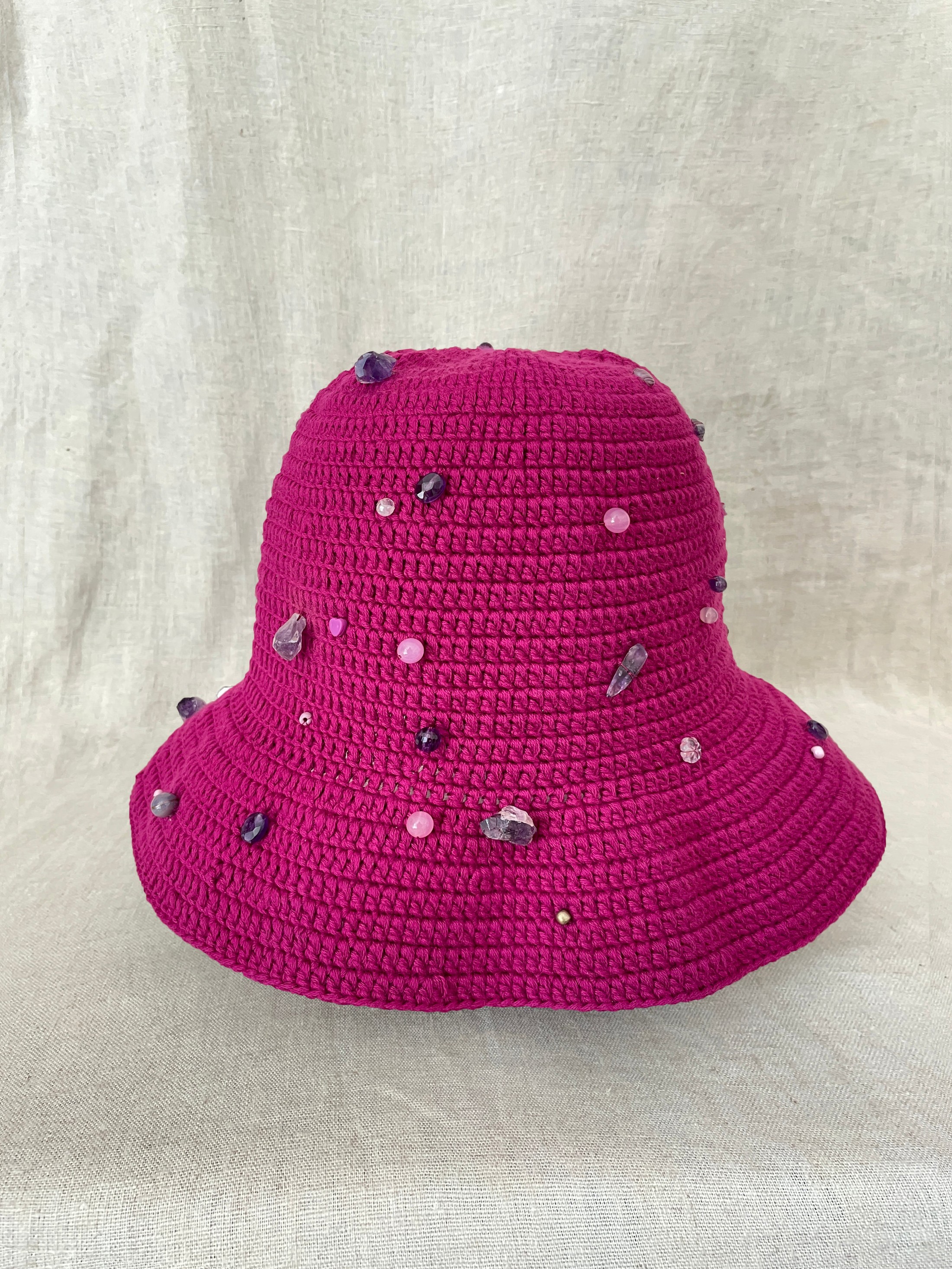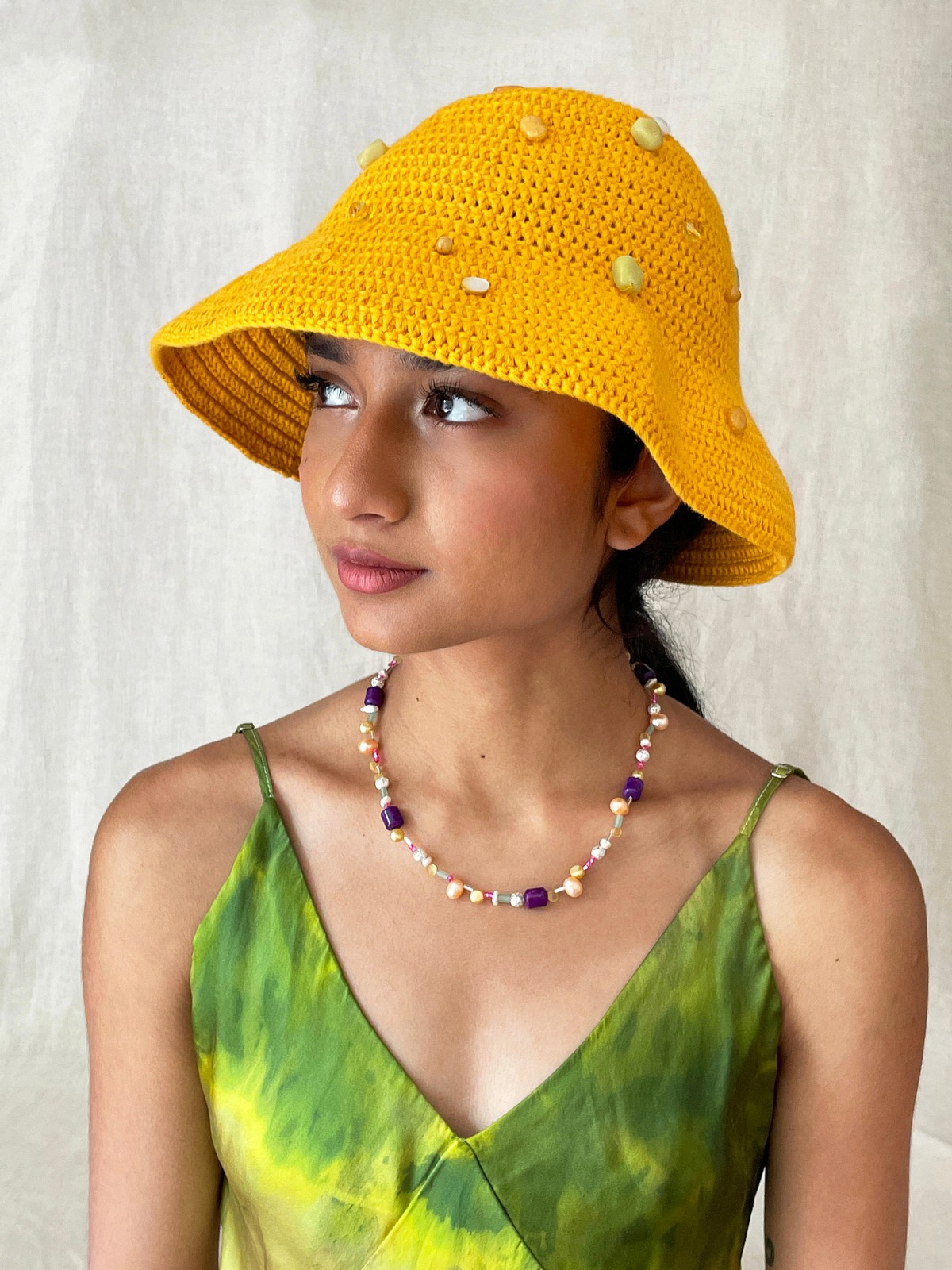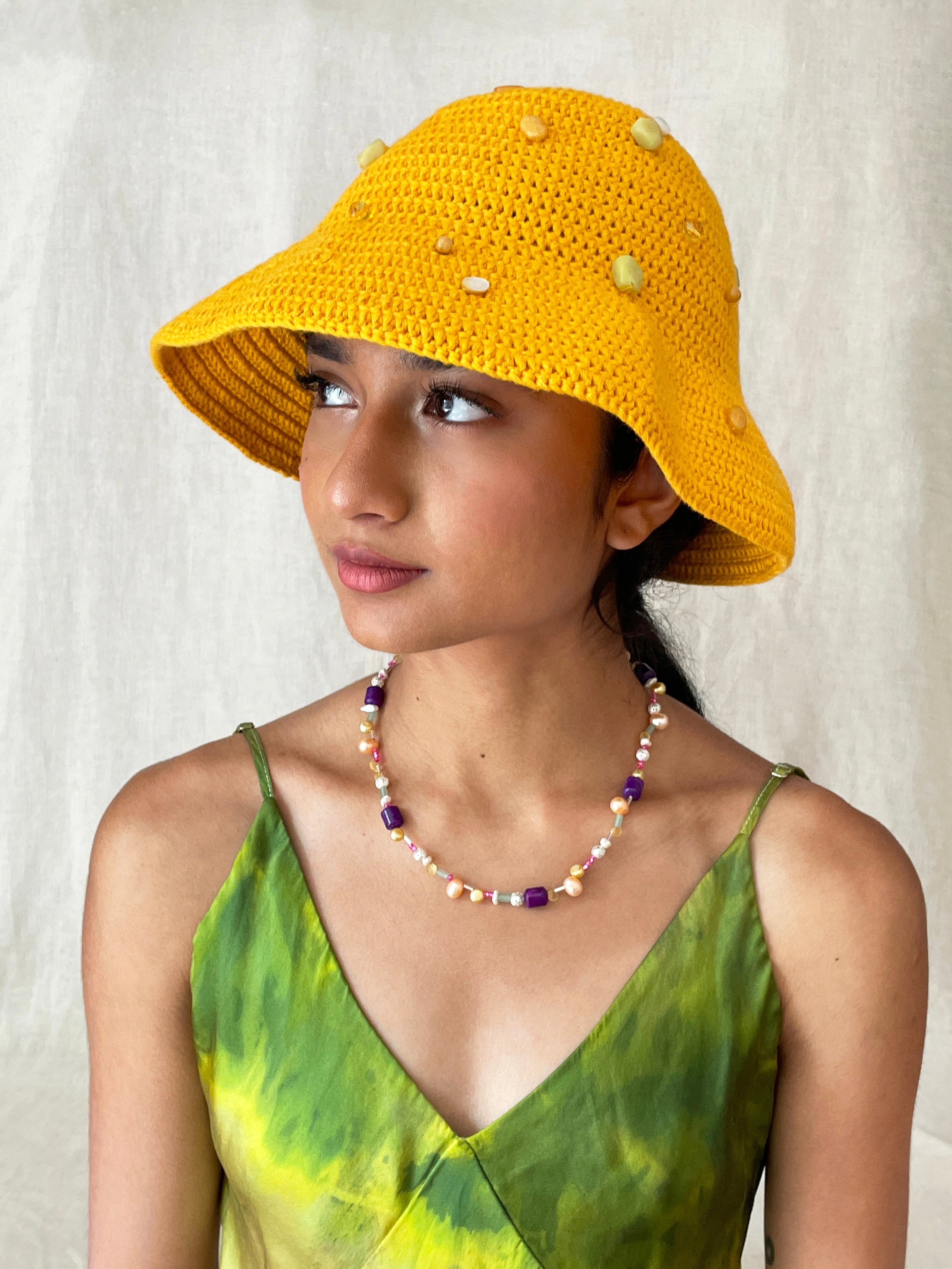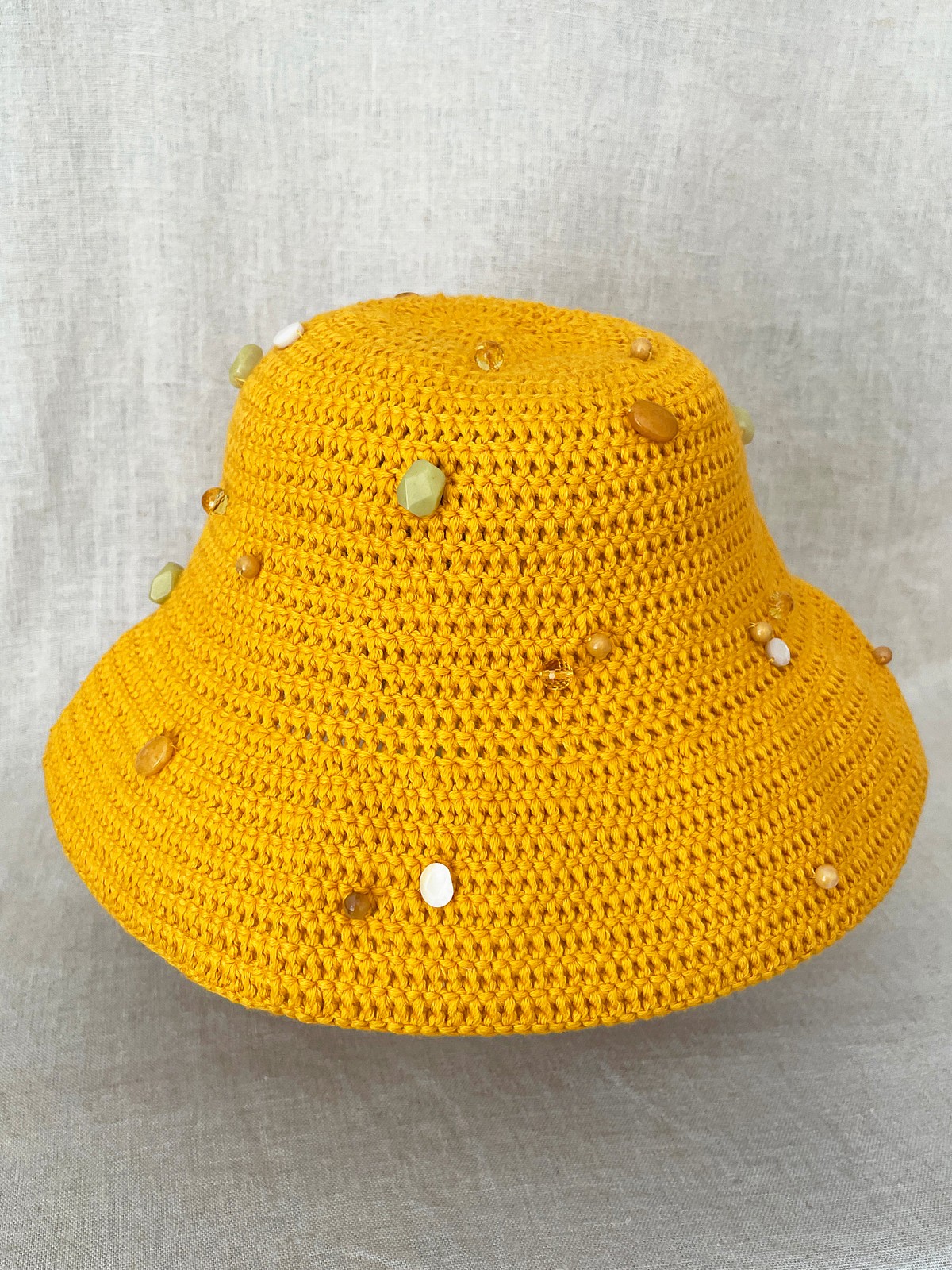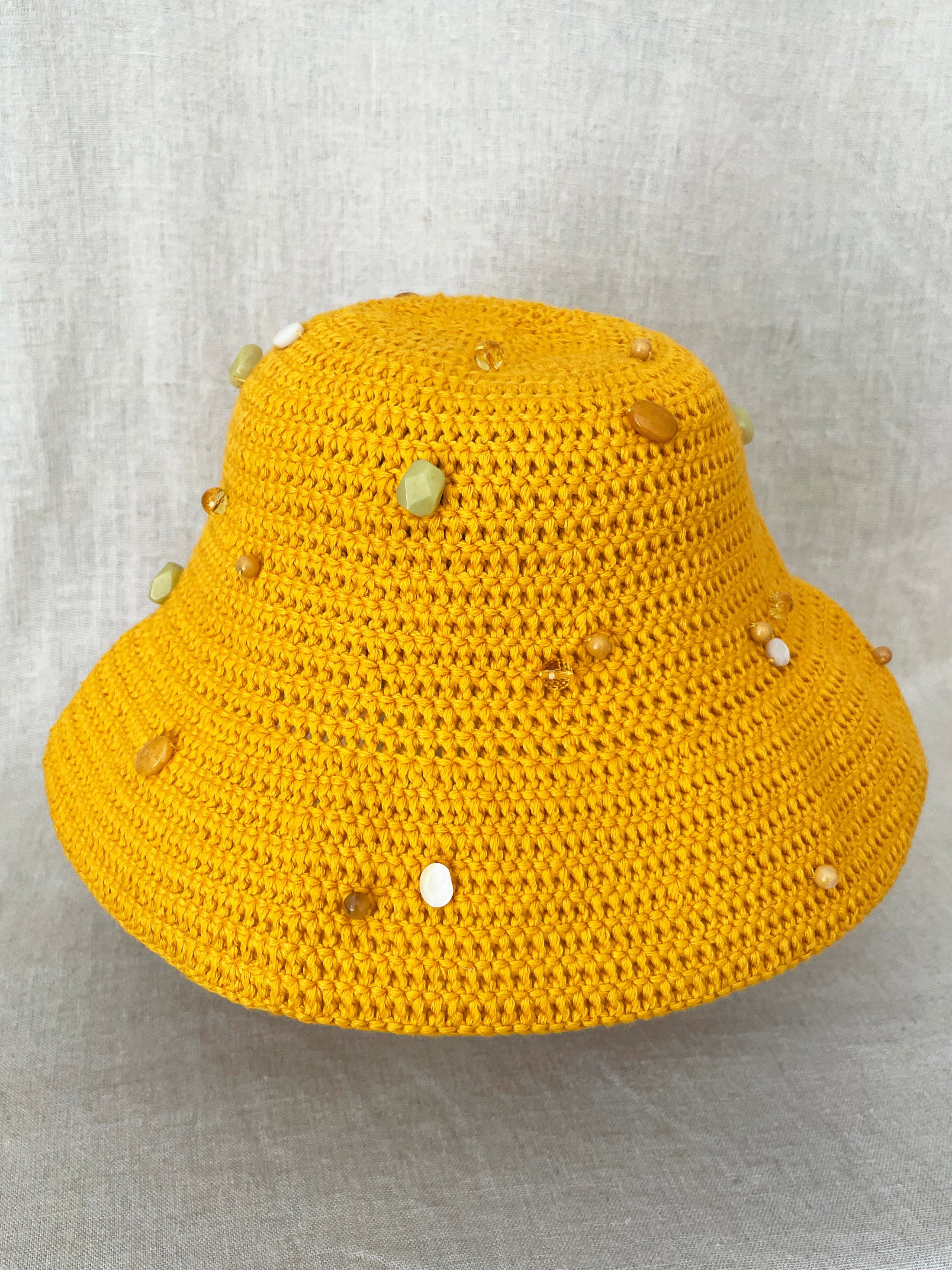 Named for the region in Peru near the ancient Lake Titicaca where our artisans are based, Puno is known as the birthplace of the Incan empire and a folkloric capital with a rich history of traditional festivals, music and dance.
Double crochet bucket hat made with 100% tangüis (native Peruvian) cotton, and hand-beaded in Brooklyn.
Our three colorways are available with or without hand-beading.
In collaboration with SVNR, each beaded monochromatic hat incorporates various semi-precious stones, gems and crystals in a scattered, unique pattern.
Mango: citrine, jasper, jade, appetite
Coral: coral, rose quartz, rhodonite, opal
Jamun: amethyst, agate, fluorite, jasper
This VERY limited edition hat made with our leftover production yarns is now in stock and ready to ship. Please allow 1-2 weeks for shipping on this item as we hand-bead them to order in Brooklyn.
Handwash in cold water and dry flat.
3" brim, 9" total height of hat with brim.