Zipper Cable Knit Sweater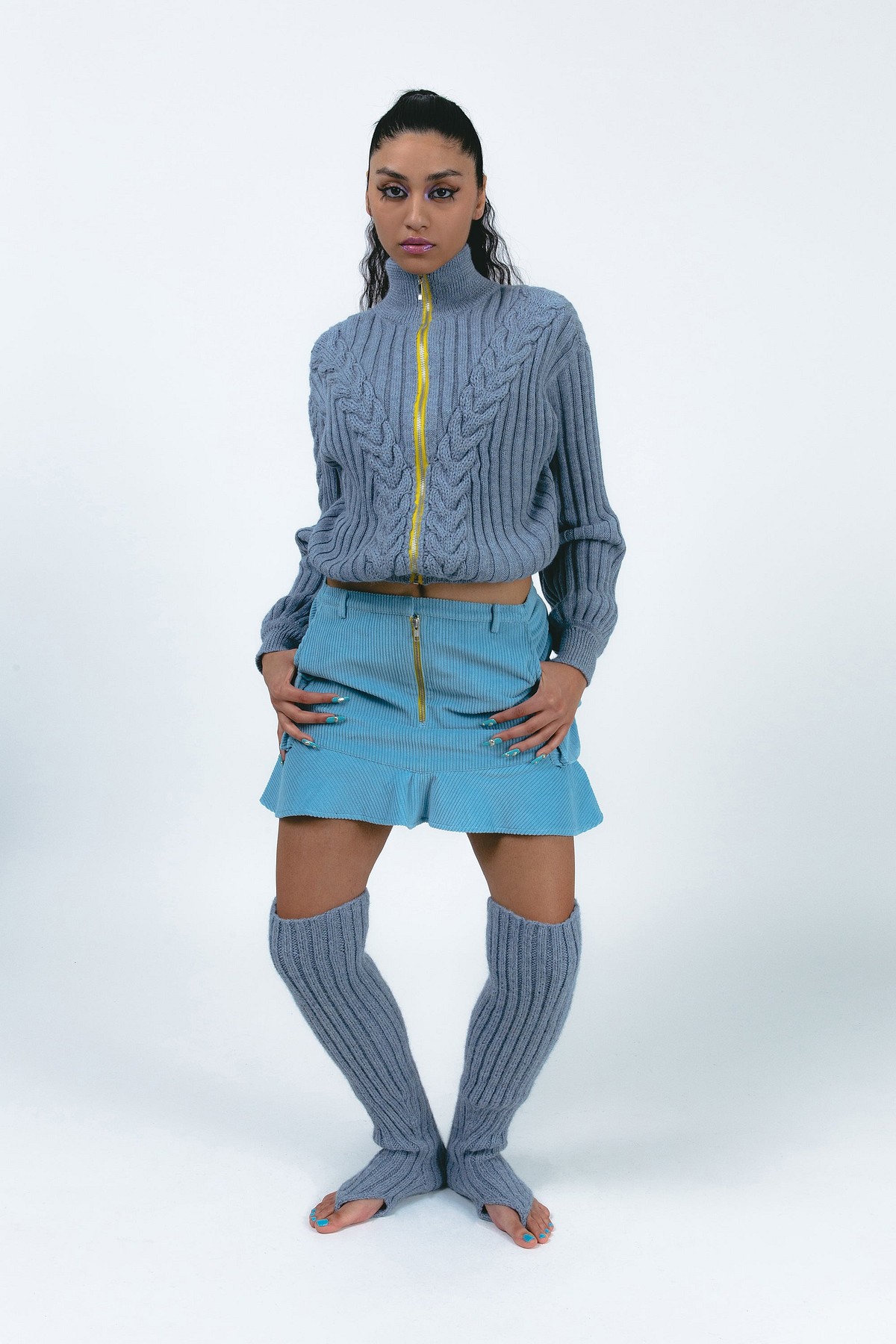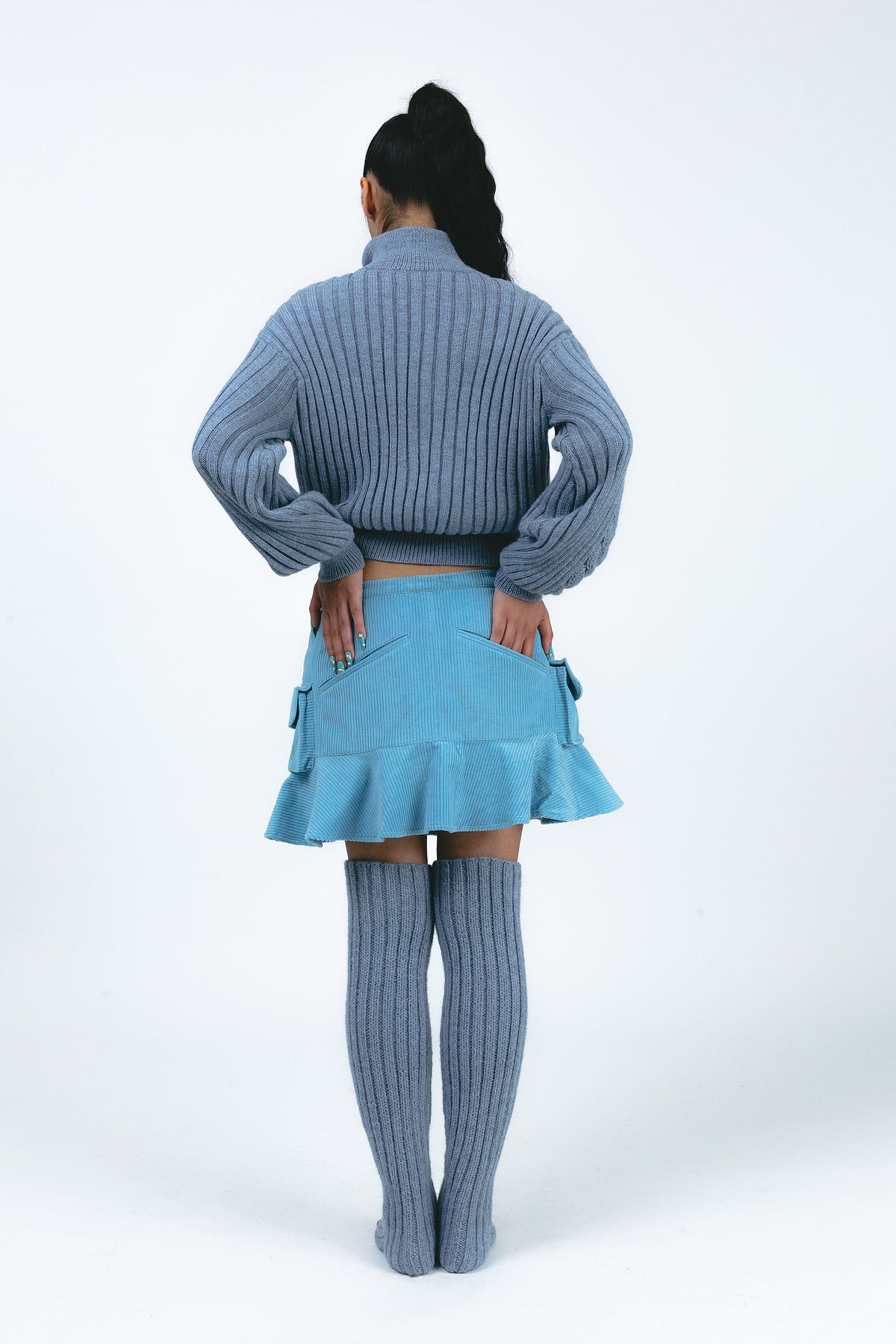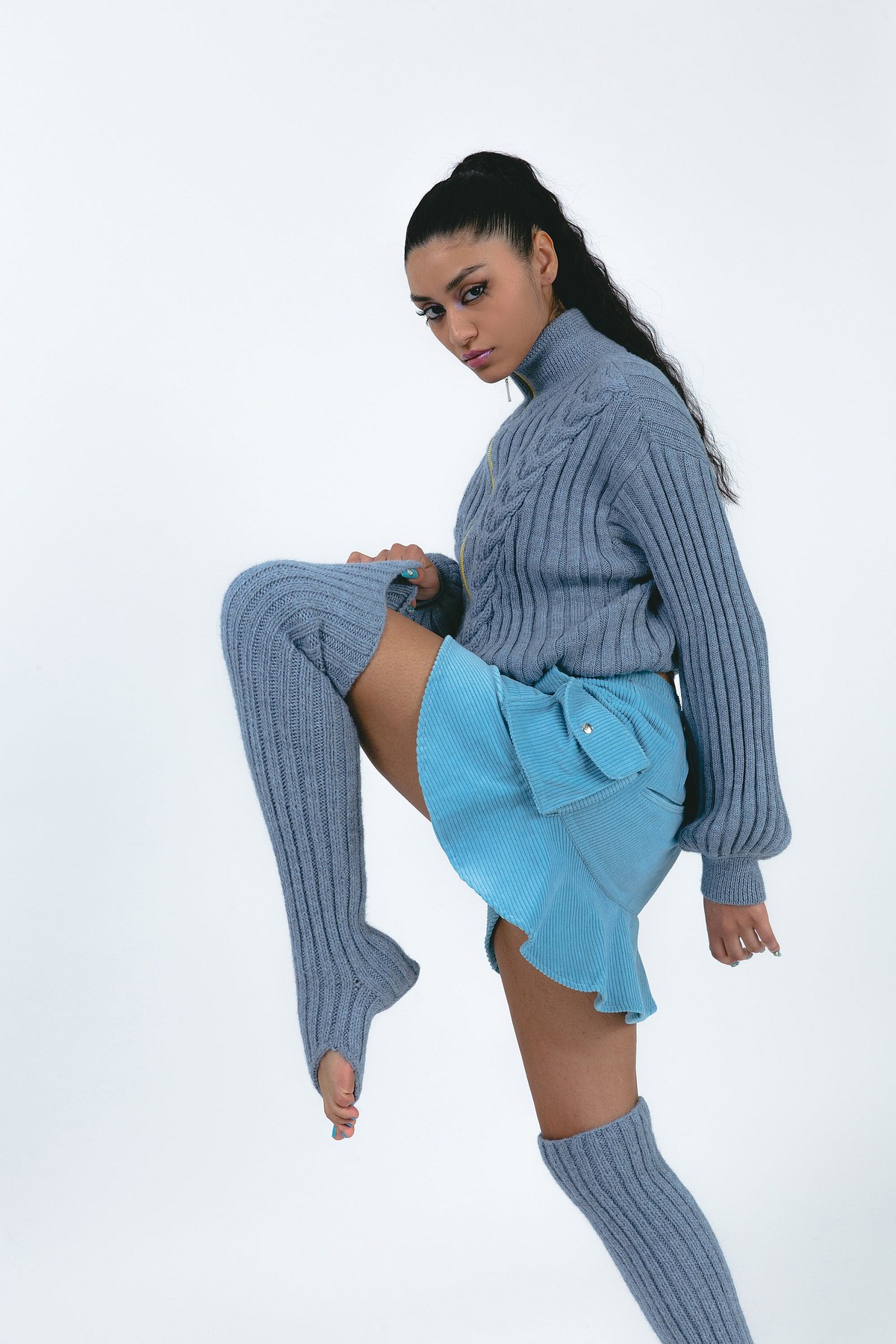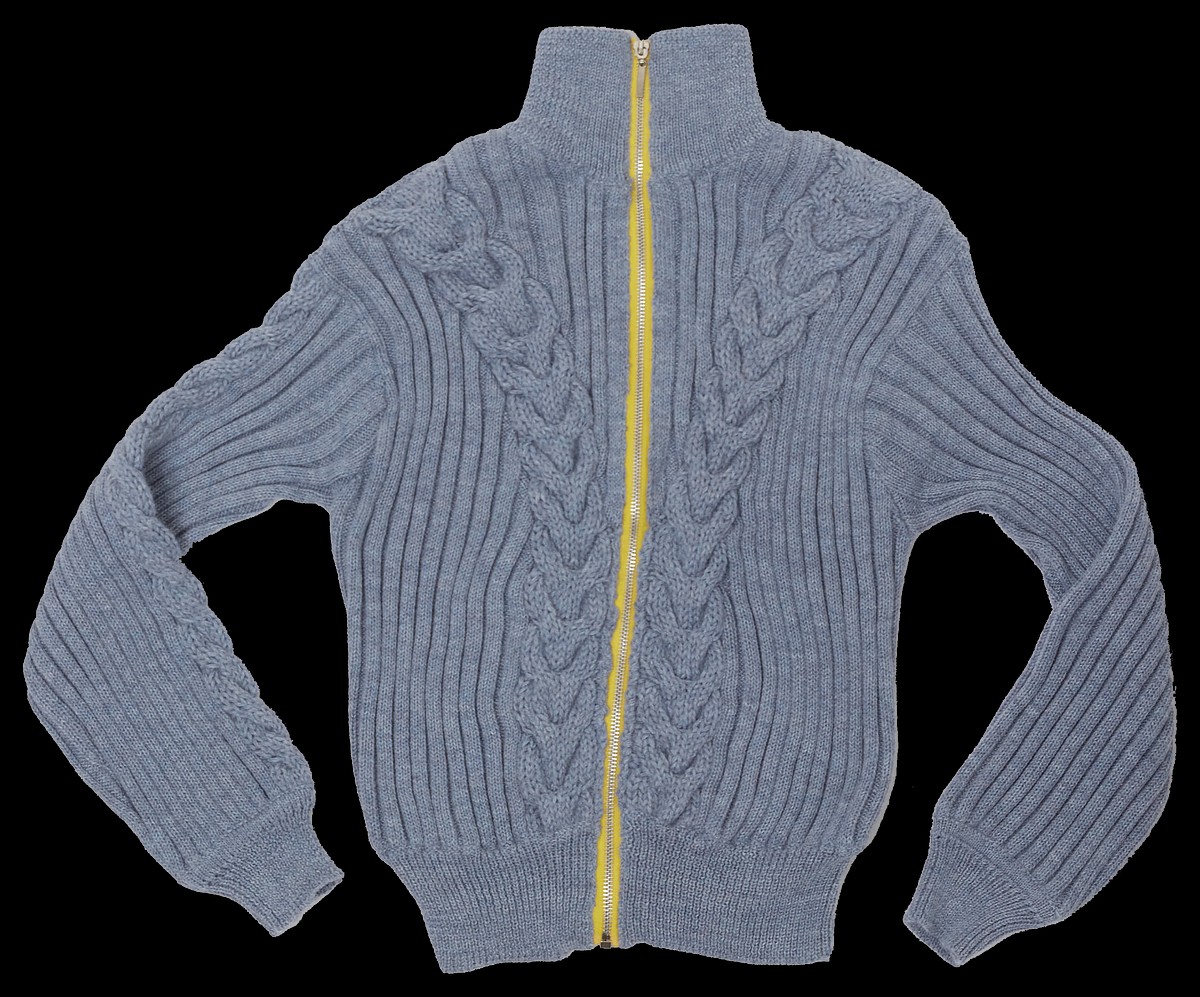 One of my most treasured pieces in high school was a zippered cable knit sweater. I dreamed it up here in the most luxe alpaca fiber I could find, and made it with our small, woman-owned workshop in Lima, Peru. The cables are hand-knit and have a unique curved design at the front. Our new silver metal abacaxi flower monogram puller is the ultimate detail on the end of the contrast color metal zipper.
We also love this heathered blue color Peruvian yarn. Alpaca keeps you very warm in extremely cold temps, while remaining cool inside in the warmth- another reason to love this design and cherish it forever.
100% superfine Peruvian alpaca.
Handwash carefully in cold water and dry flat, or eco-dry clean.
Model is 5'7" and wearing a size XS/S
Length: 23"
Sleeve Length: 21" (S)