Stingray Mood Mix Nail Set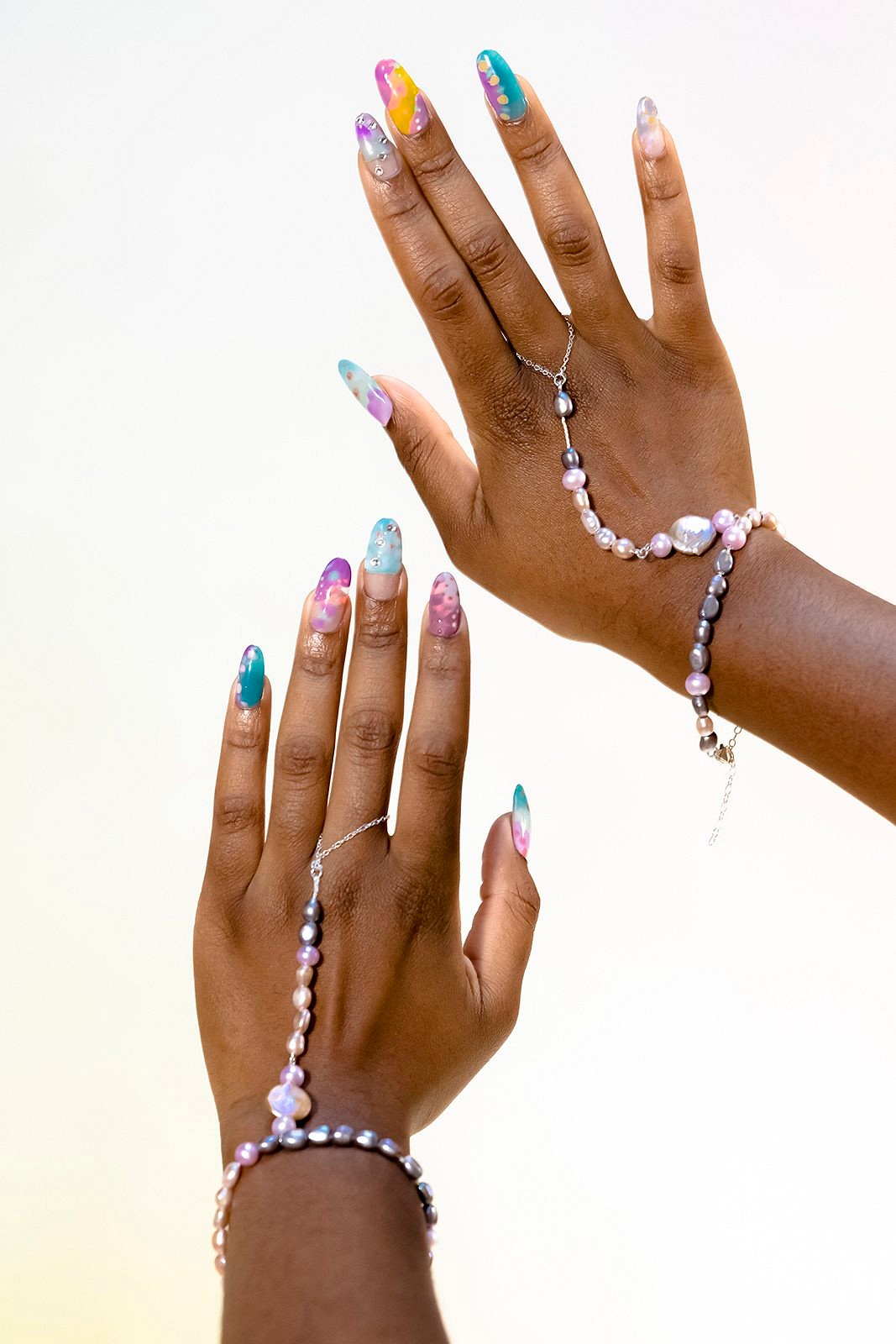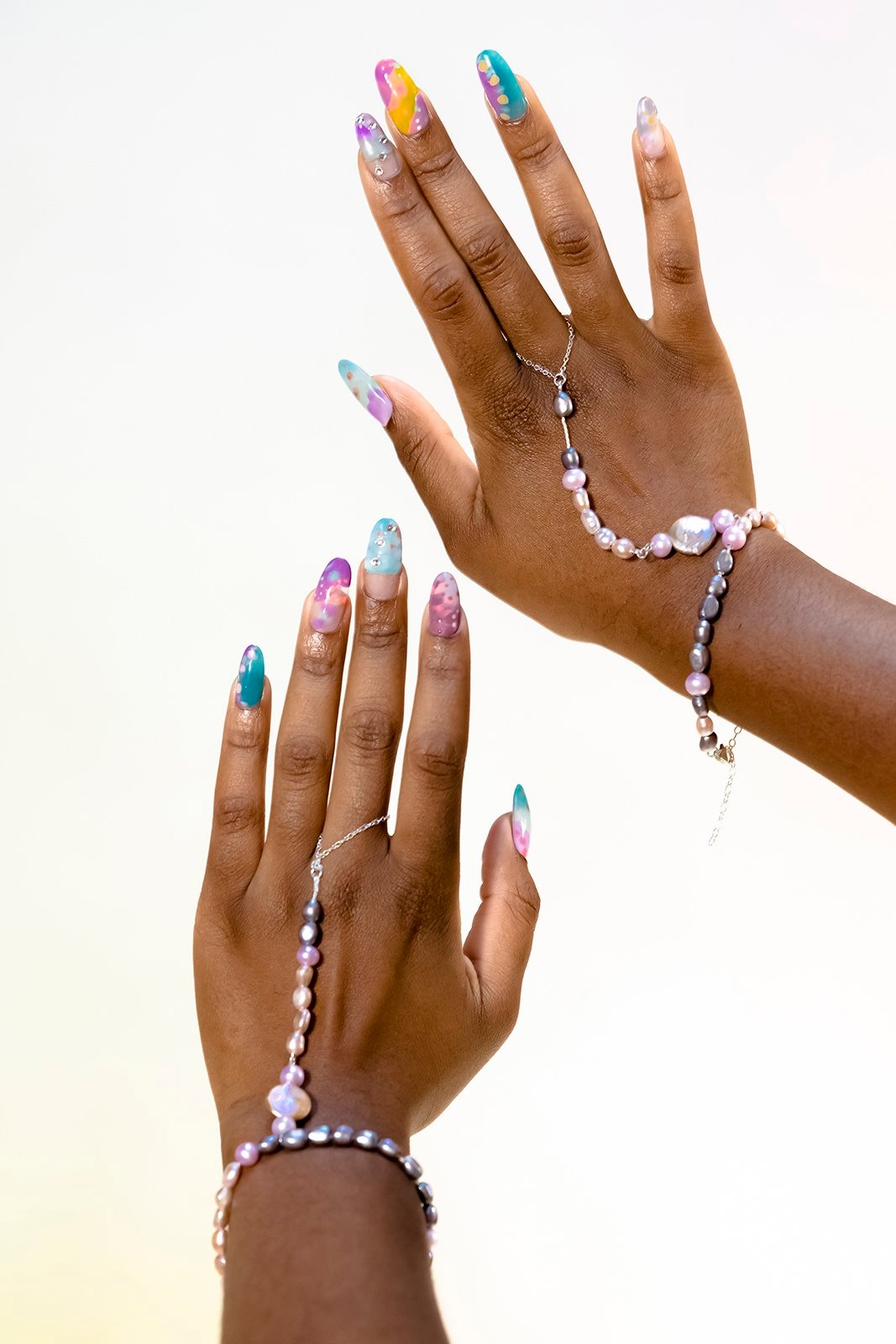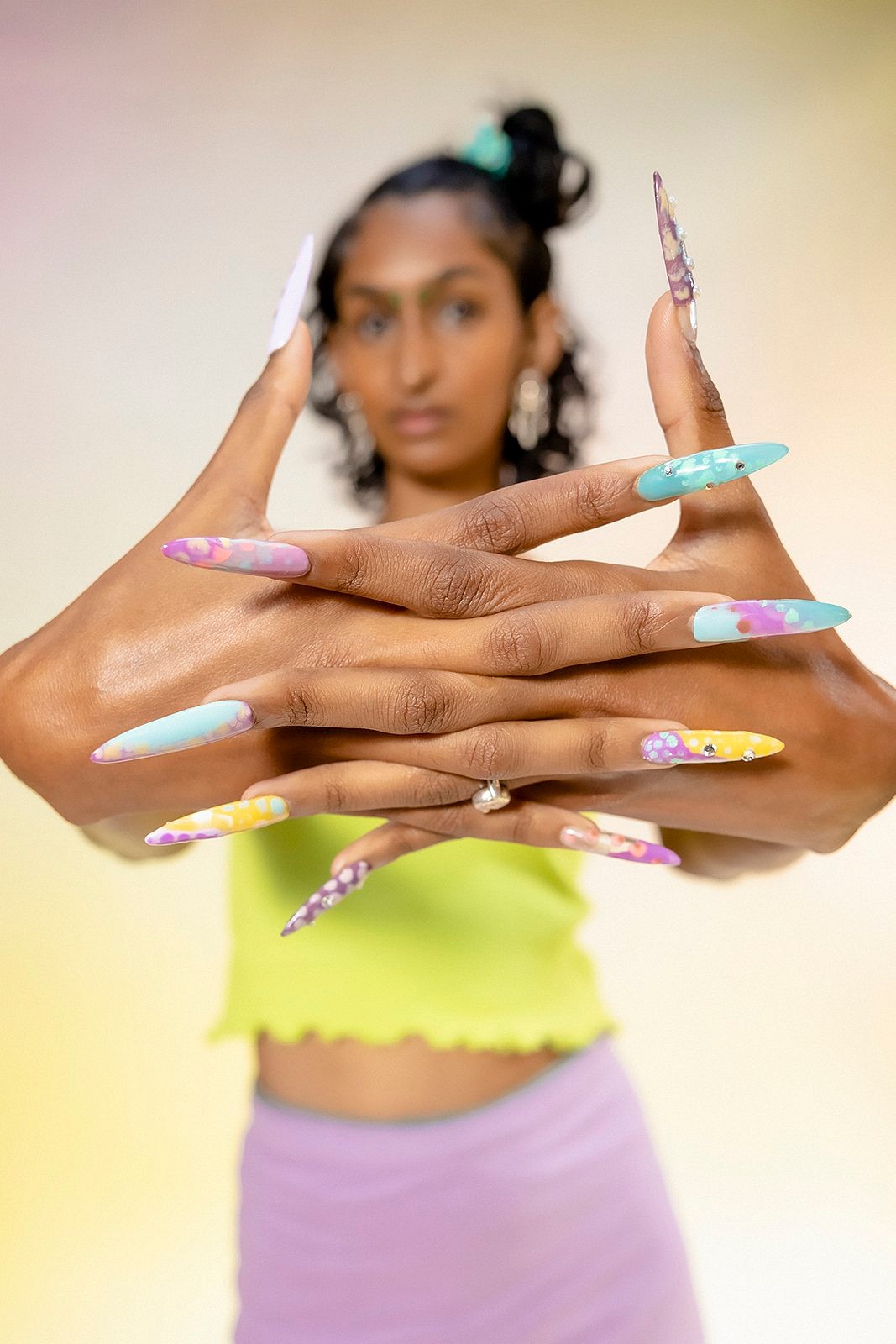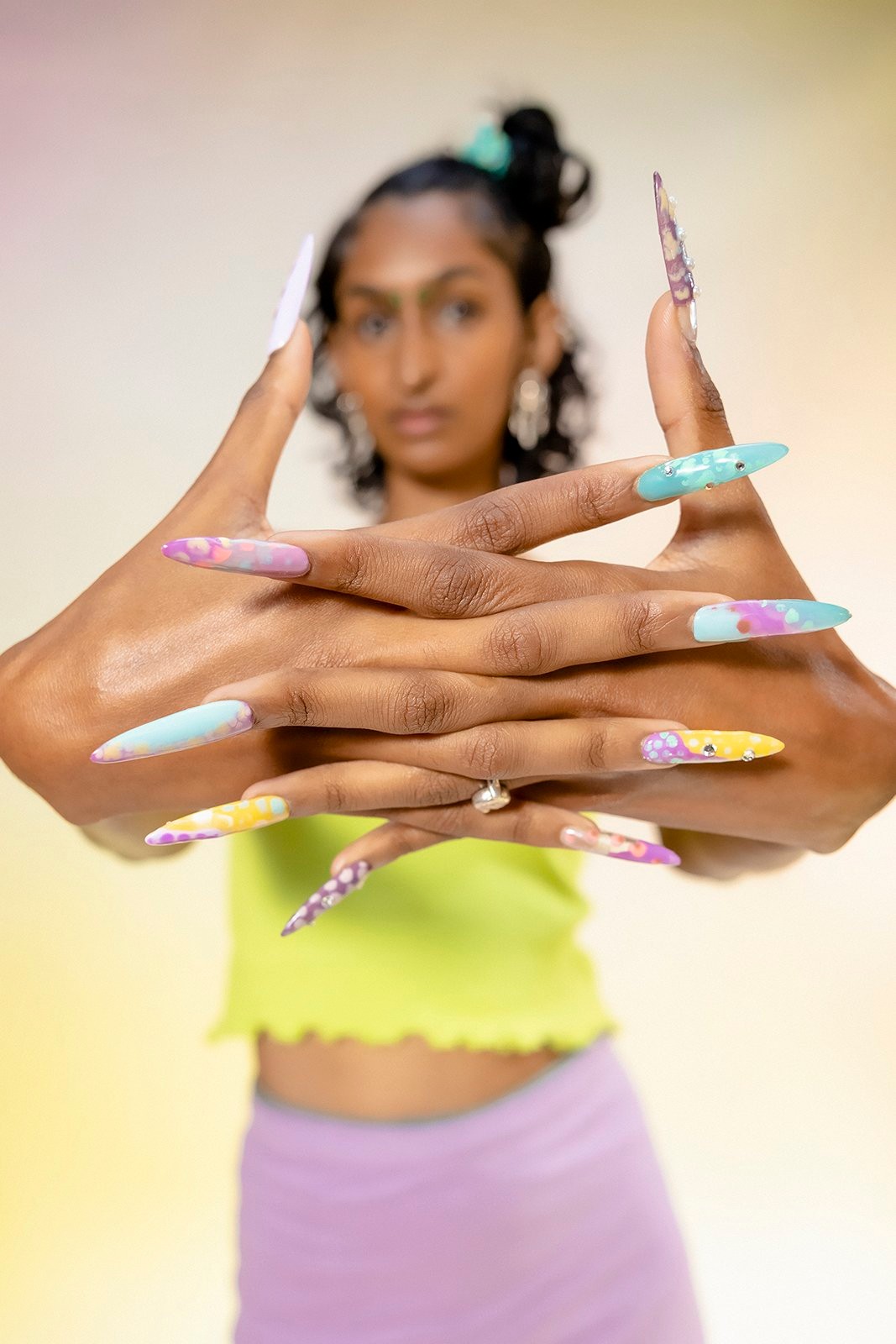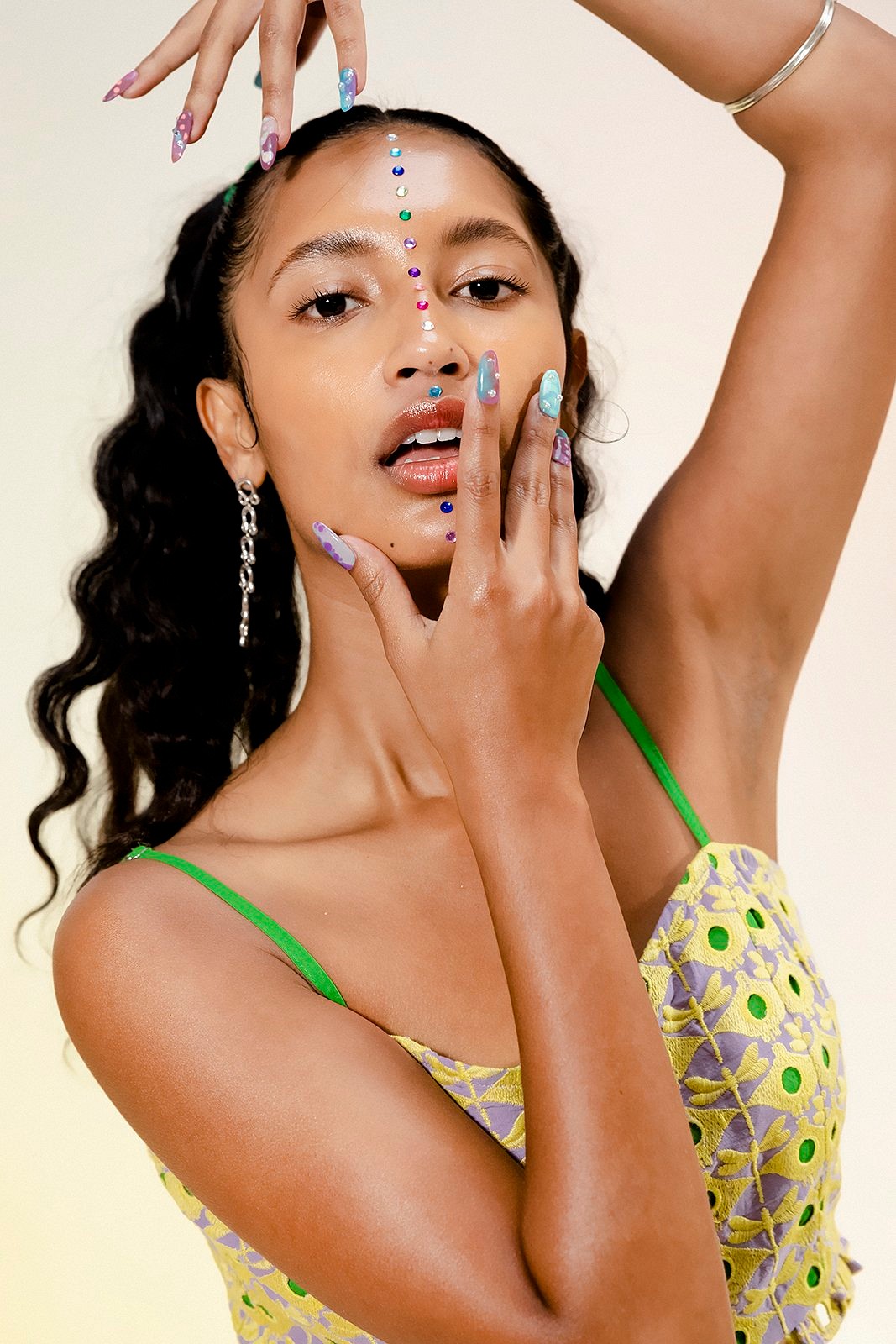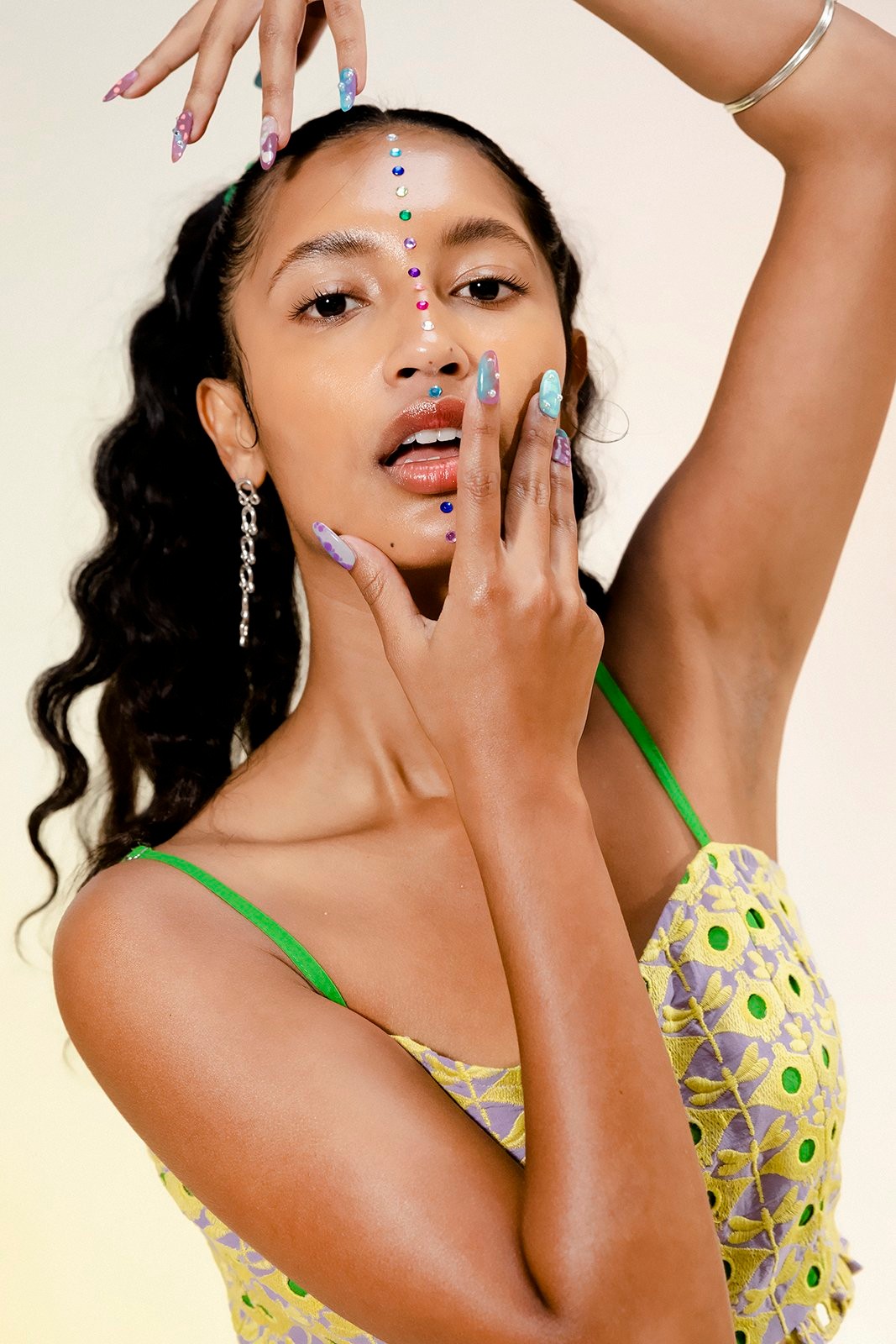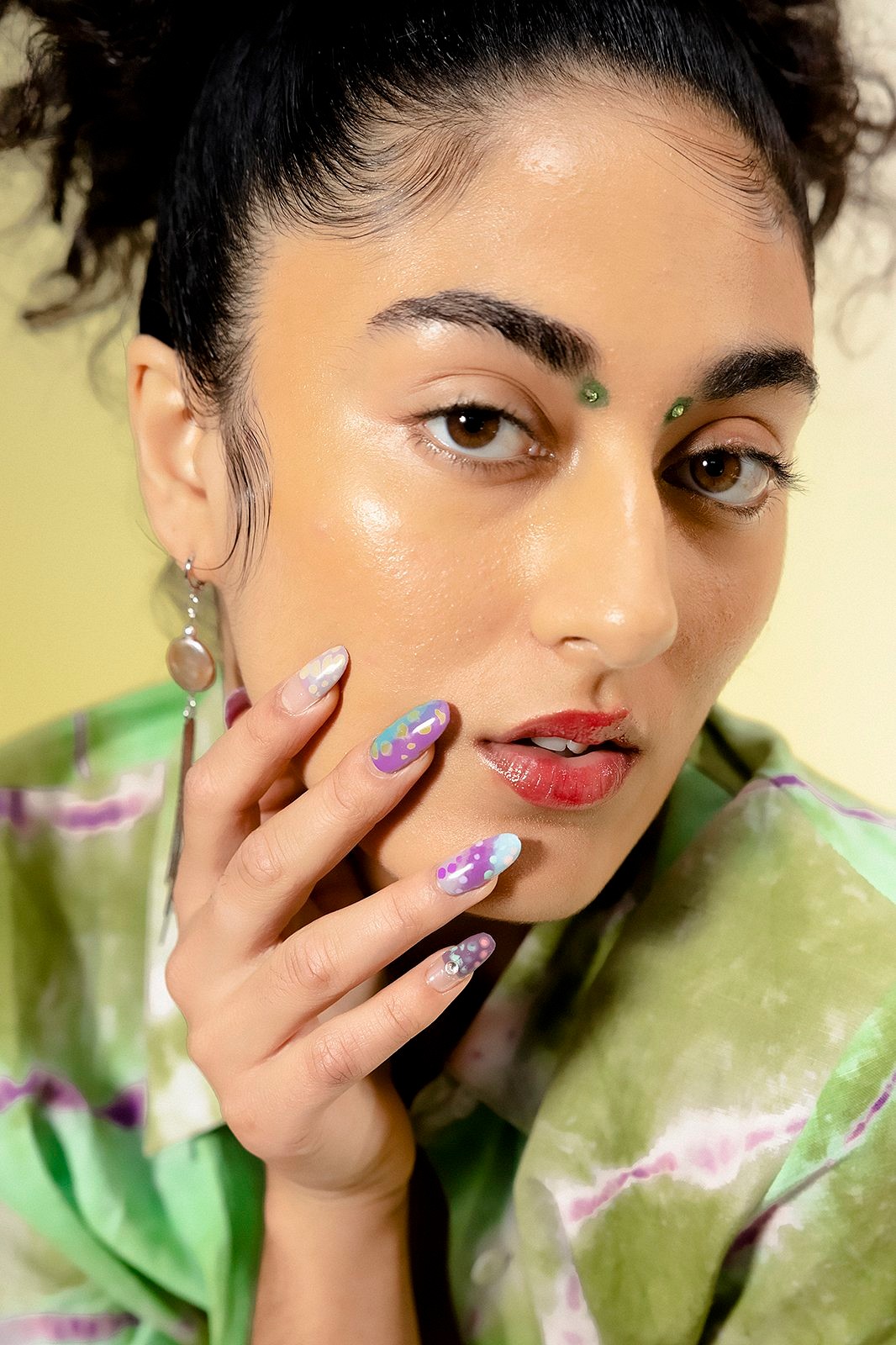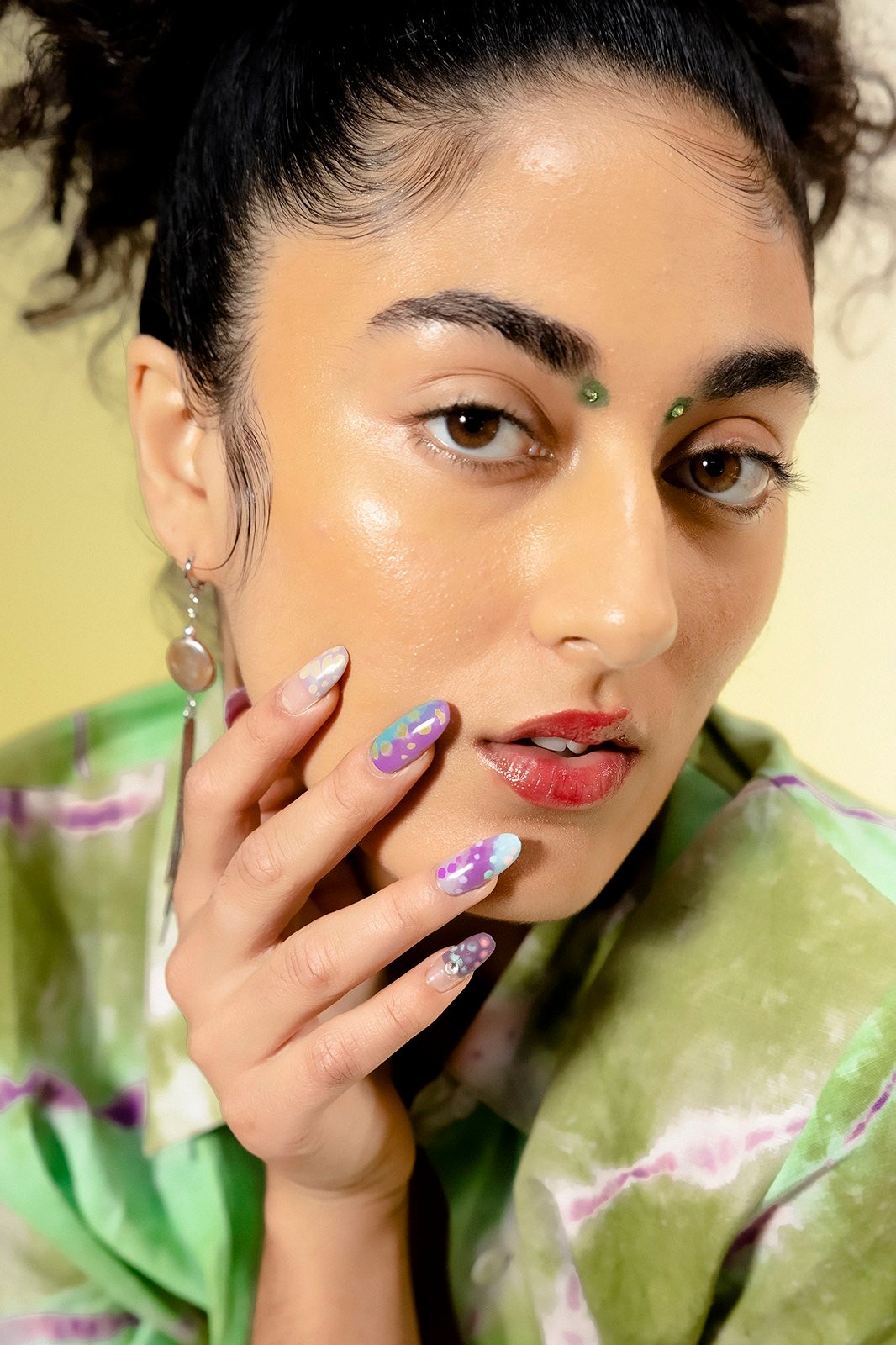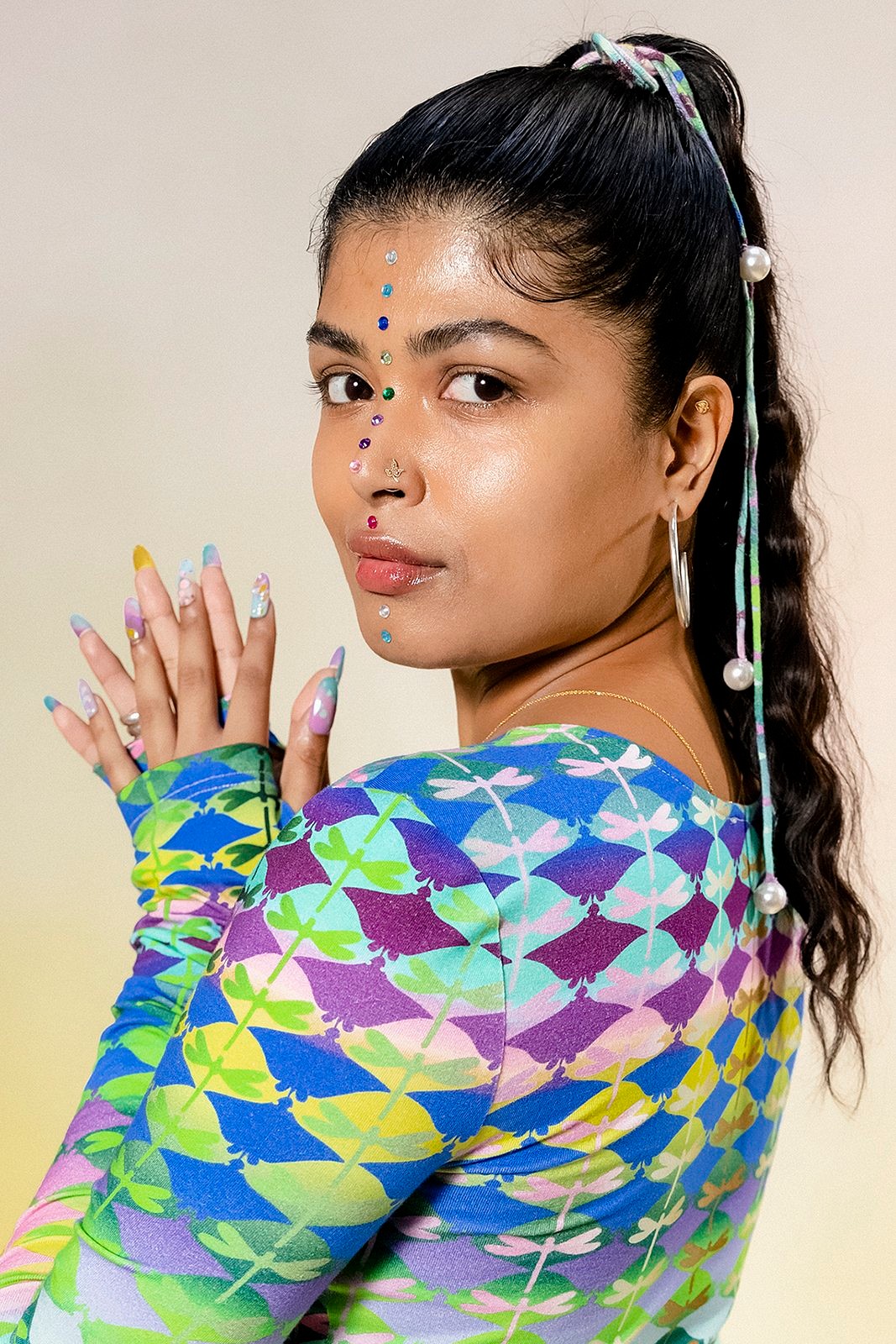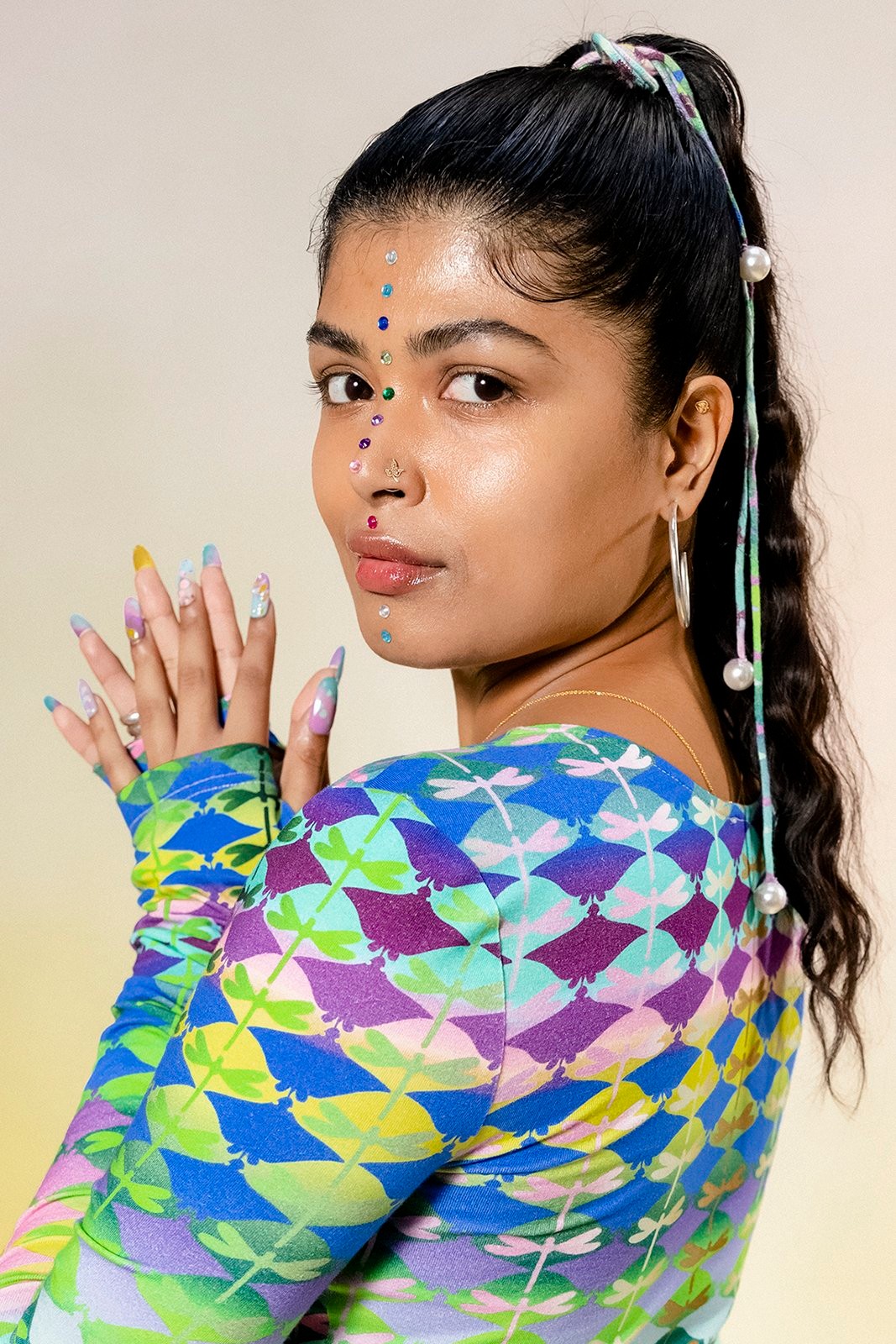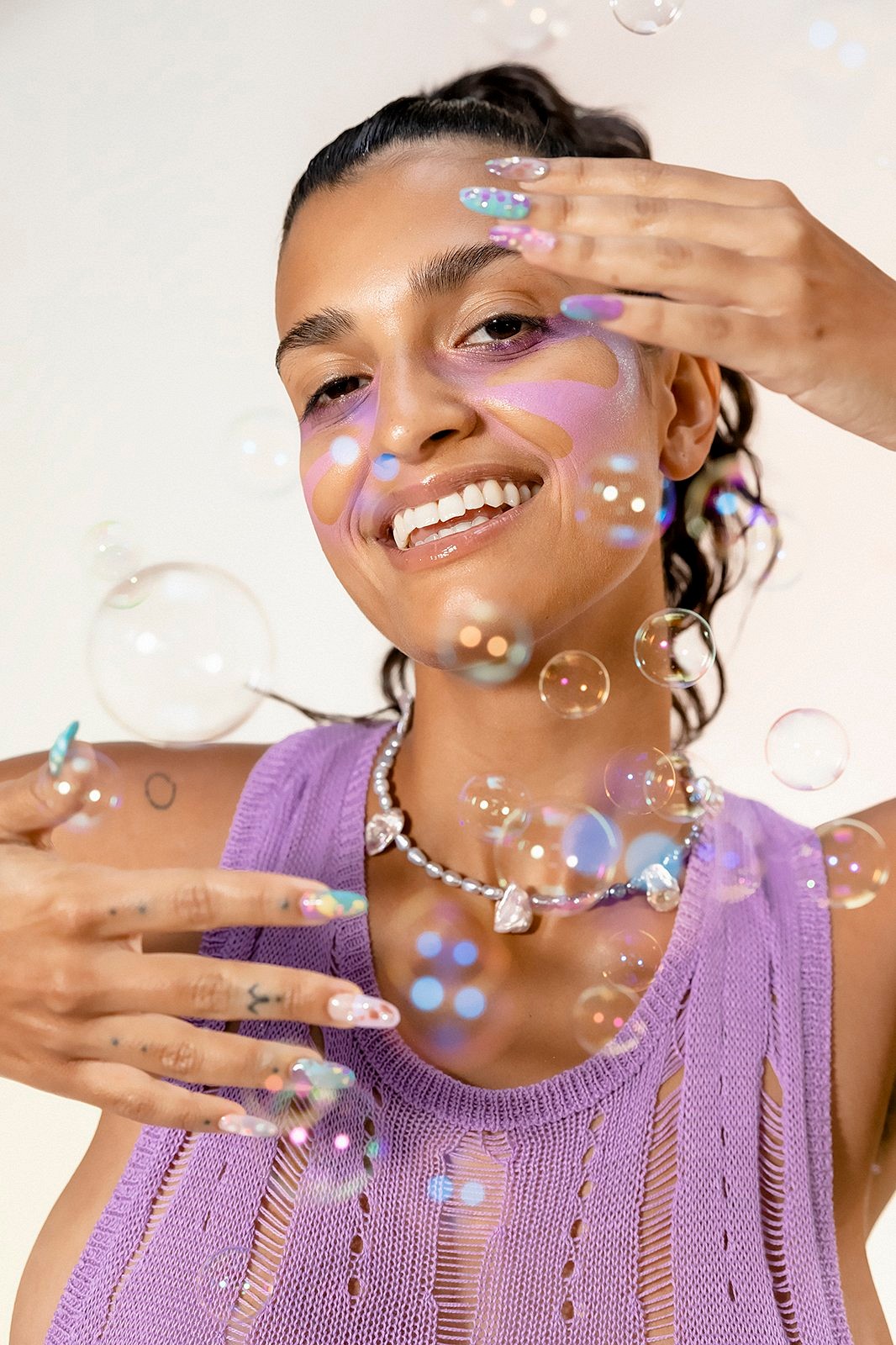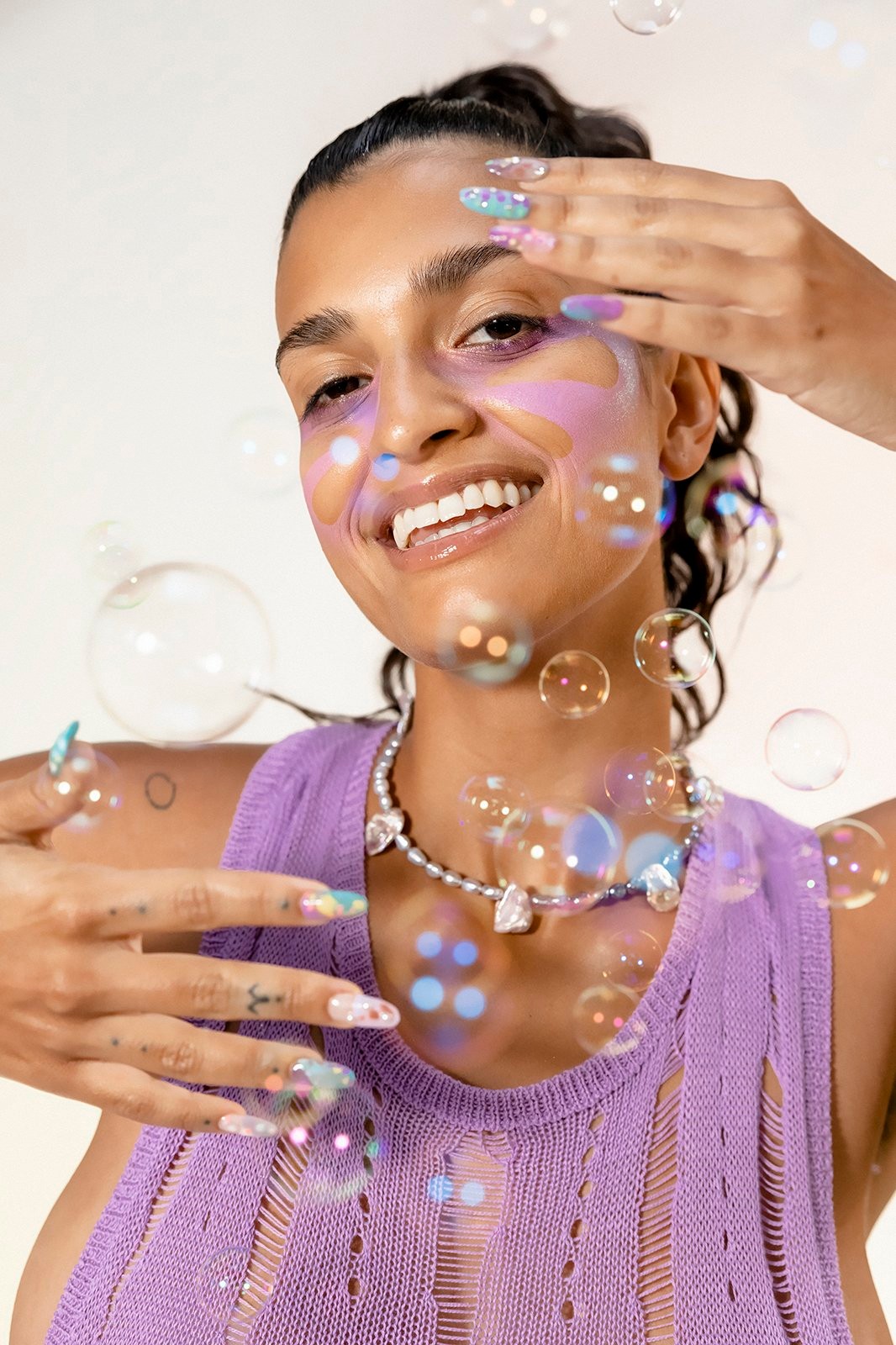 Wear and experience the original color-changing press-on nail design from our Spring-Summer 2022 runway show, Stingray.
Made in collaboration with @nailedbyceegreenz in Brooklyn, NY. Cedelia incorporated rhinestones, pearls, and more magical surprises into this set.
Choose from medium oval-shaped or long length nails.
Each set is one-of-a-kind and reusable, and comes with:
-20-24 nails in various sizes-Glue, nail file-a box, and pouch to keep them in-instructions on how to apply
Comes in medium length or long length.