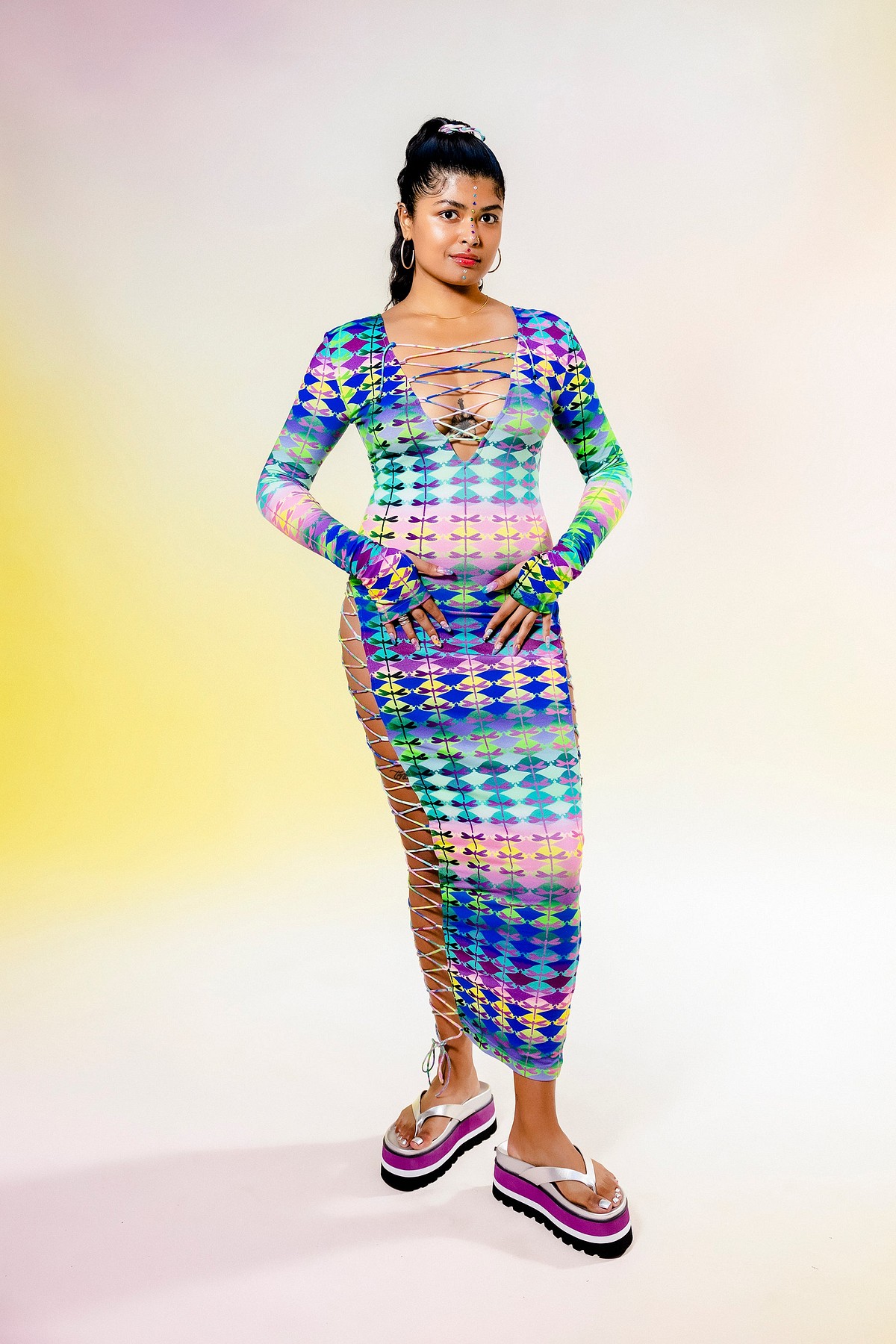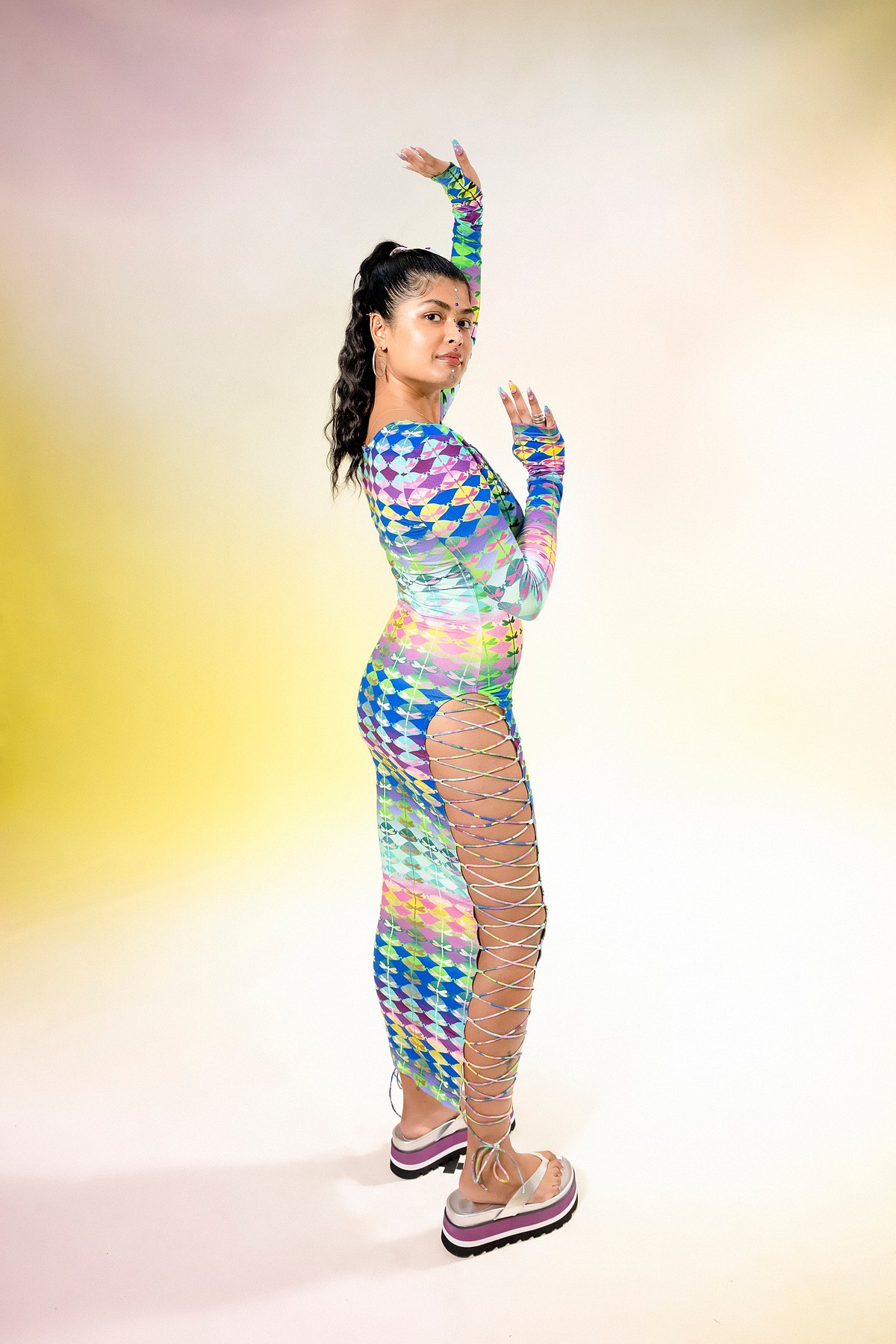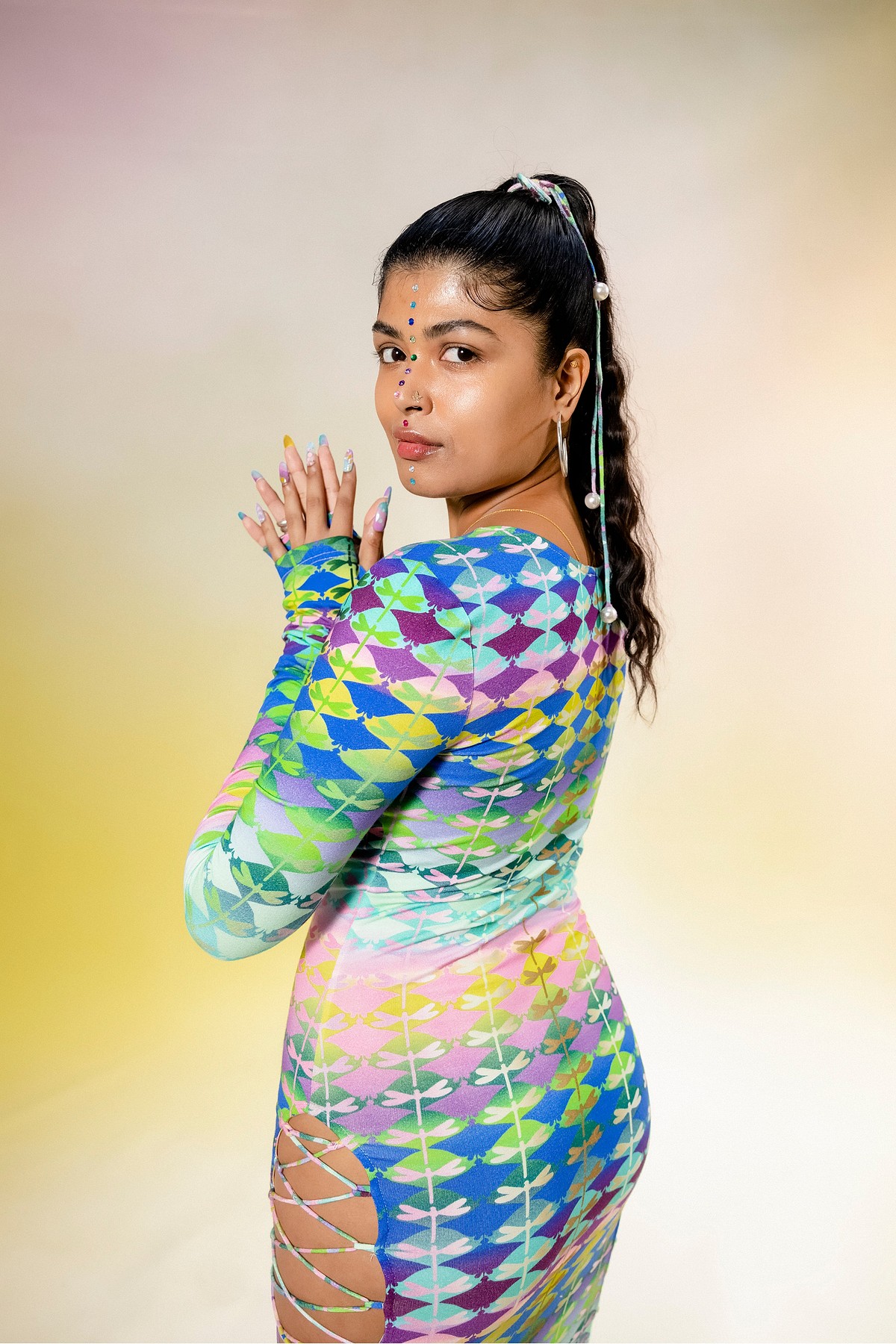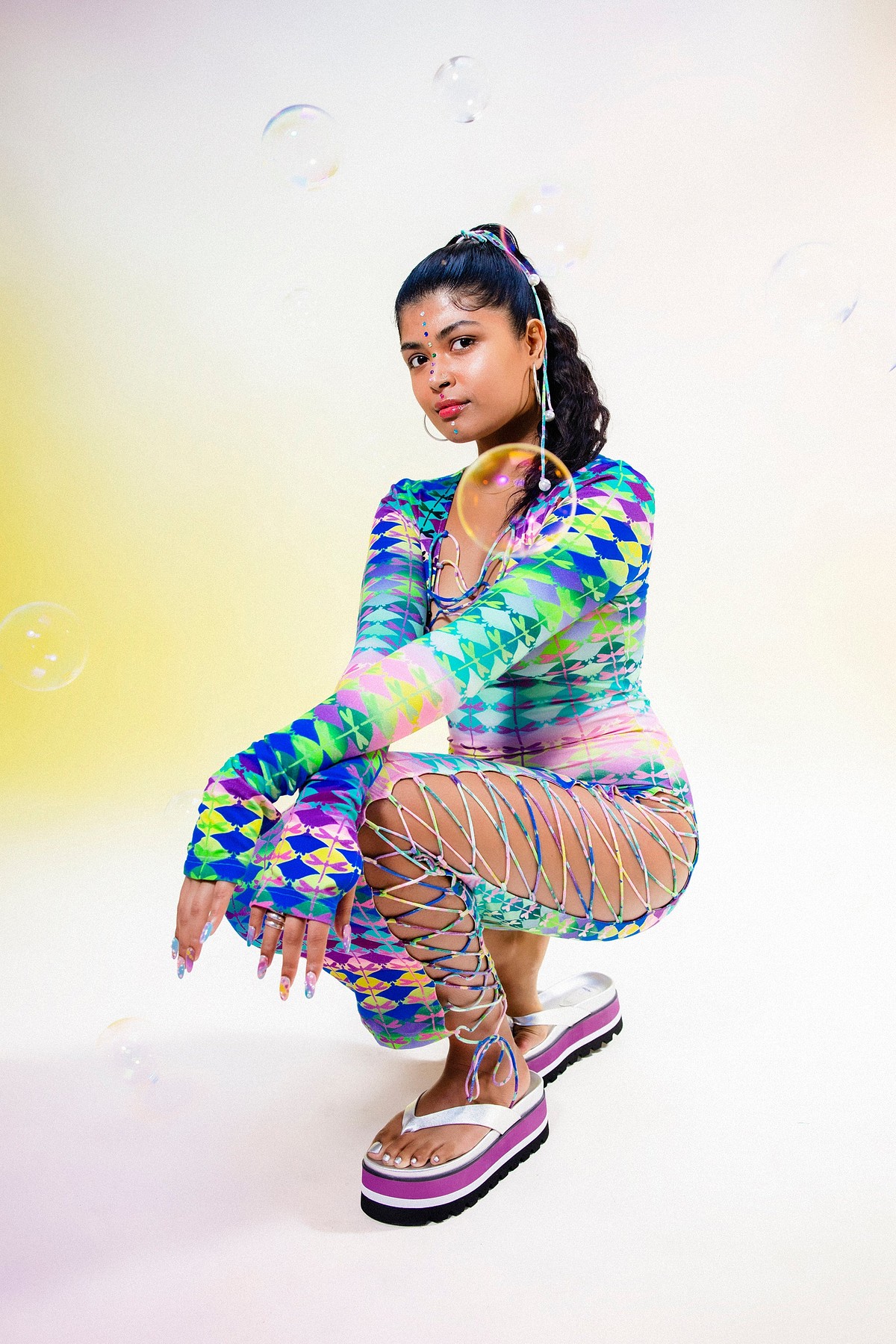 Our fitted, long-sleeve maxi dress in the Stingray Ombré Print has lacing details along both sides of the legs, all the way up above the hip, and at the low front neckline, for a very flattering fit that showcases skin in all the right places on any size.
The tessellated geometric print has a hidden effect, dragonflies appear first, with stingrays in the negative spaces perfectly contrasting several rainbow ombré patterns together.
Cotton/lycra jersey.
Hand-wash or machine wash cold with like colors, delicate cycle only. Tumble dry low delicates. If machine washing, put this dress in a mesh bag so lacing does not get tangled up.
Model is 5'7" wearing a size S. This dress is running small, we recommend sizing up by 1 size.