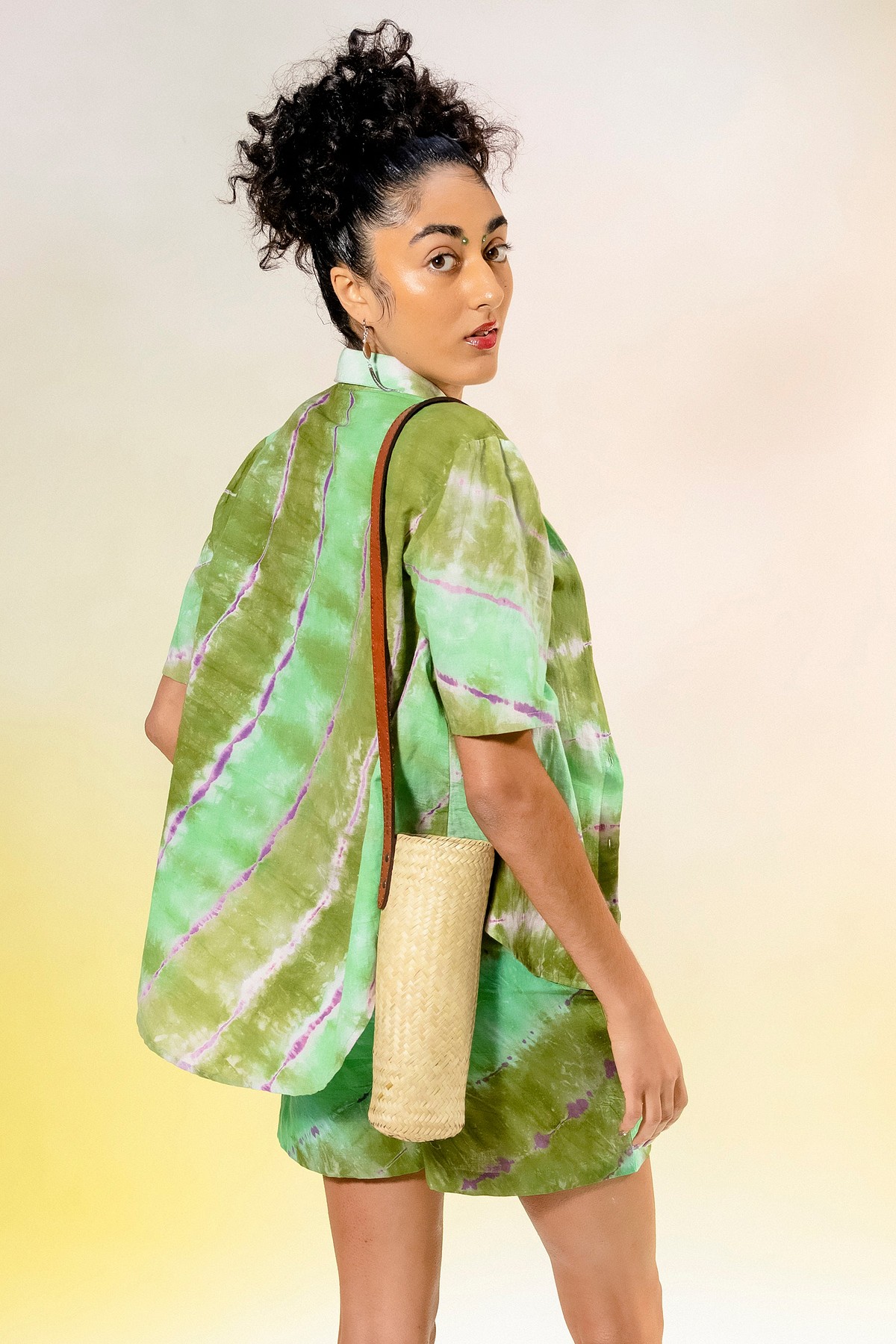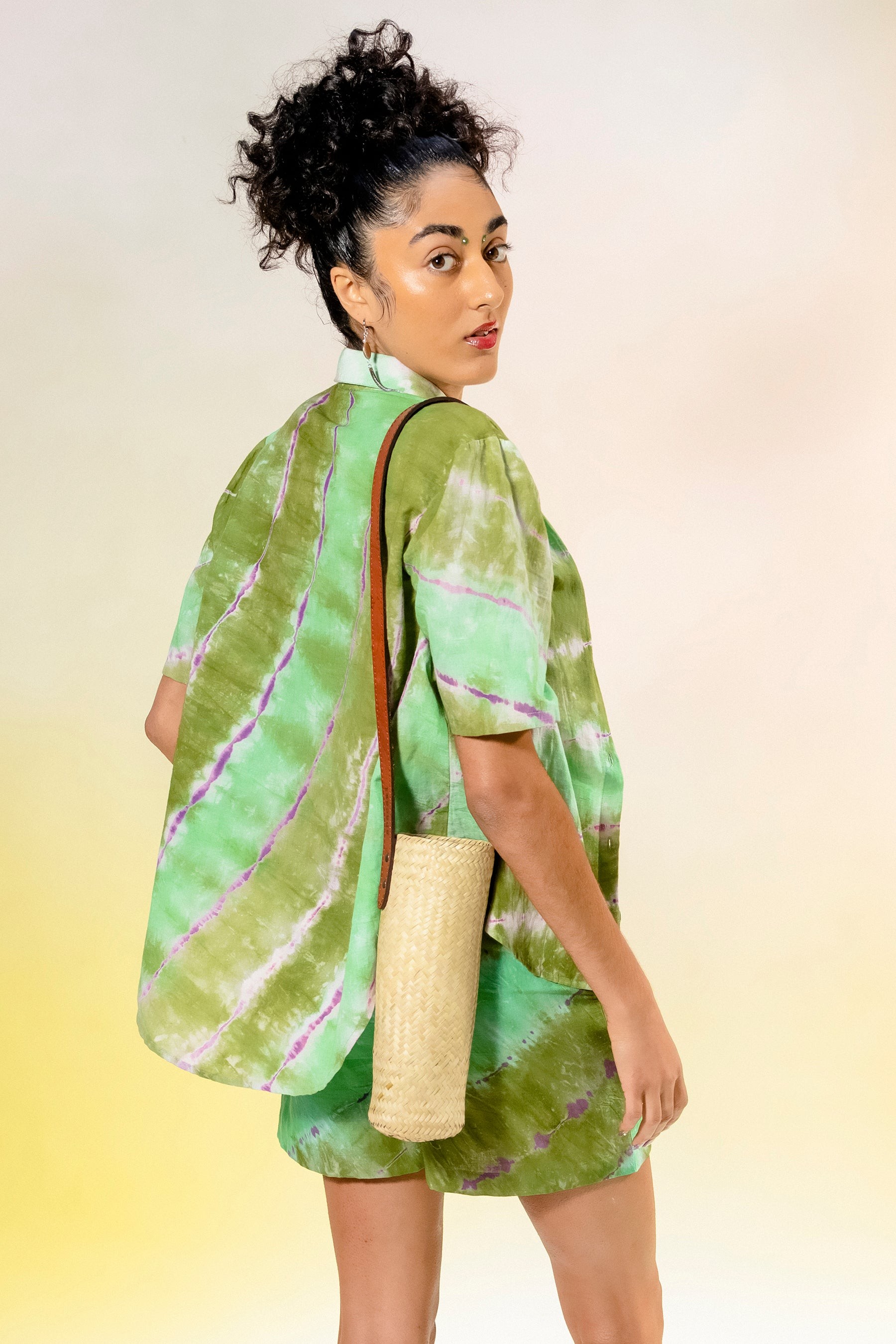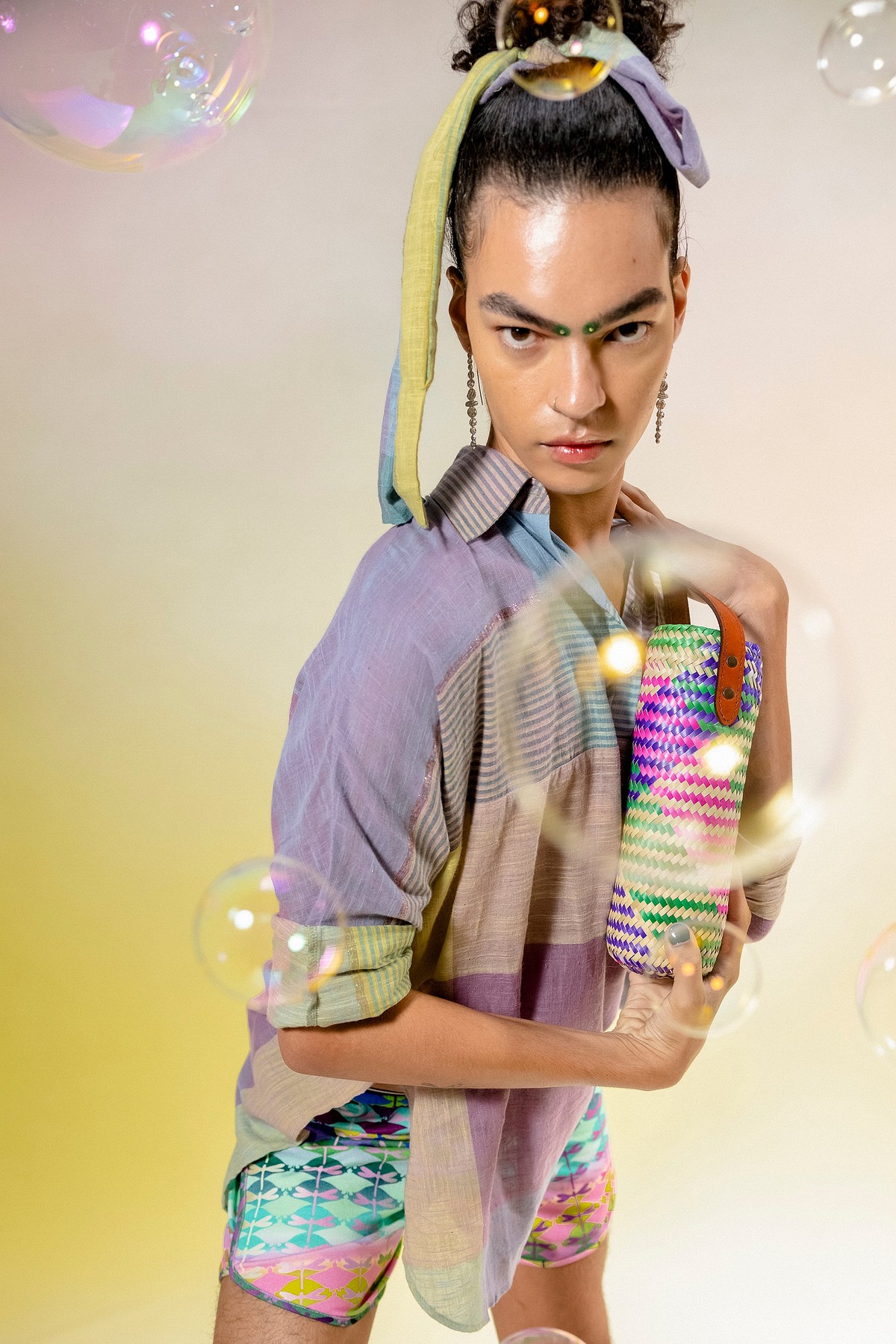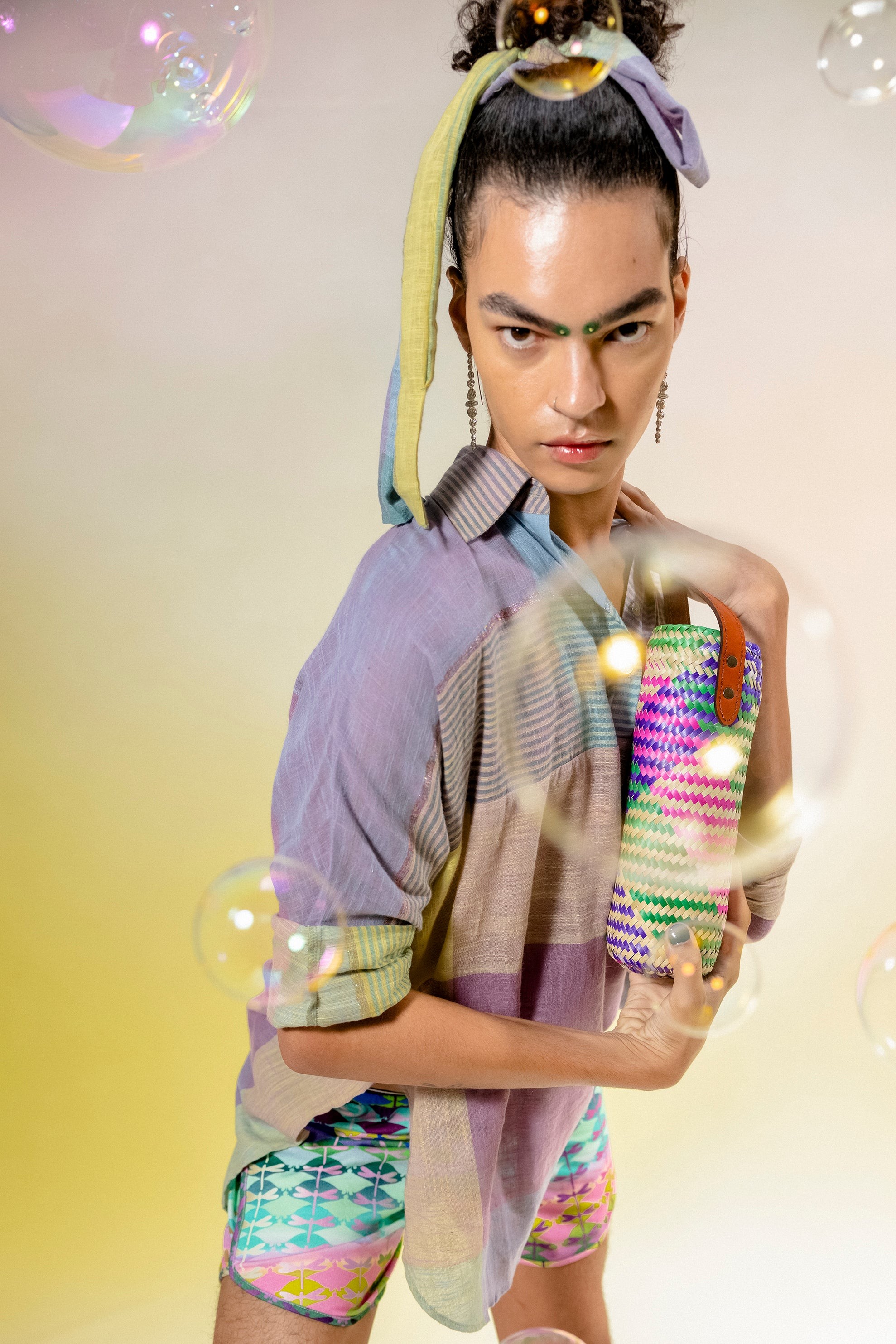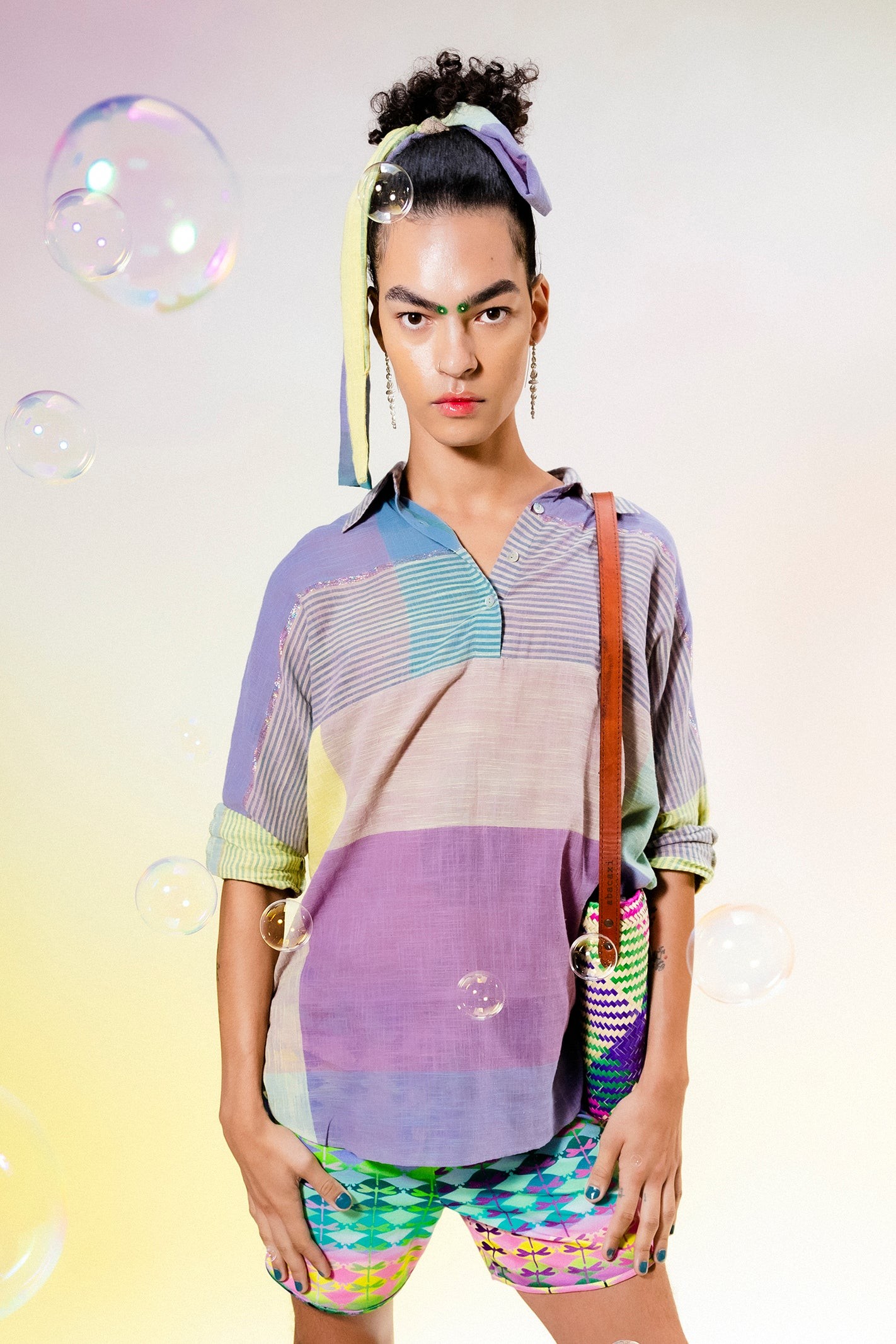 Carry your water bottle around in this beautifully handwoven basket bag with leather straps long enough to fit cross-body.
Handwoven by Rosario and her family or artisans in Oaxaca, Mexico, and created in collaboration with Hacer Comun, an inclusive non-profit in the region. Leather straps have an abacaxi logo detail.
Choose from natural palm straw, or a dyed multicolored straw in shades of fuchsia, purple and green, matching the Stingray collection.
Made with natural palm, and calf leather strap.
10" tall, 3.5" diameter, 35" long strap.