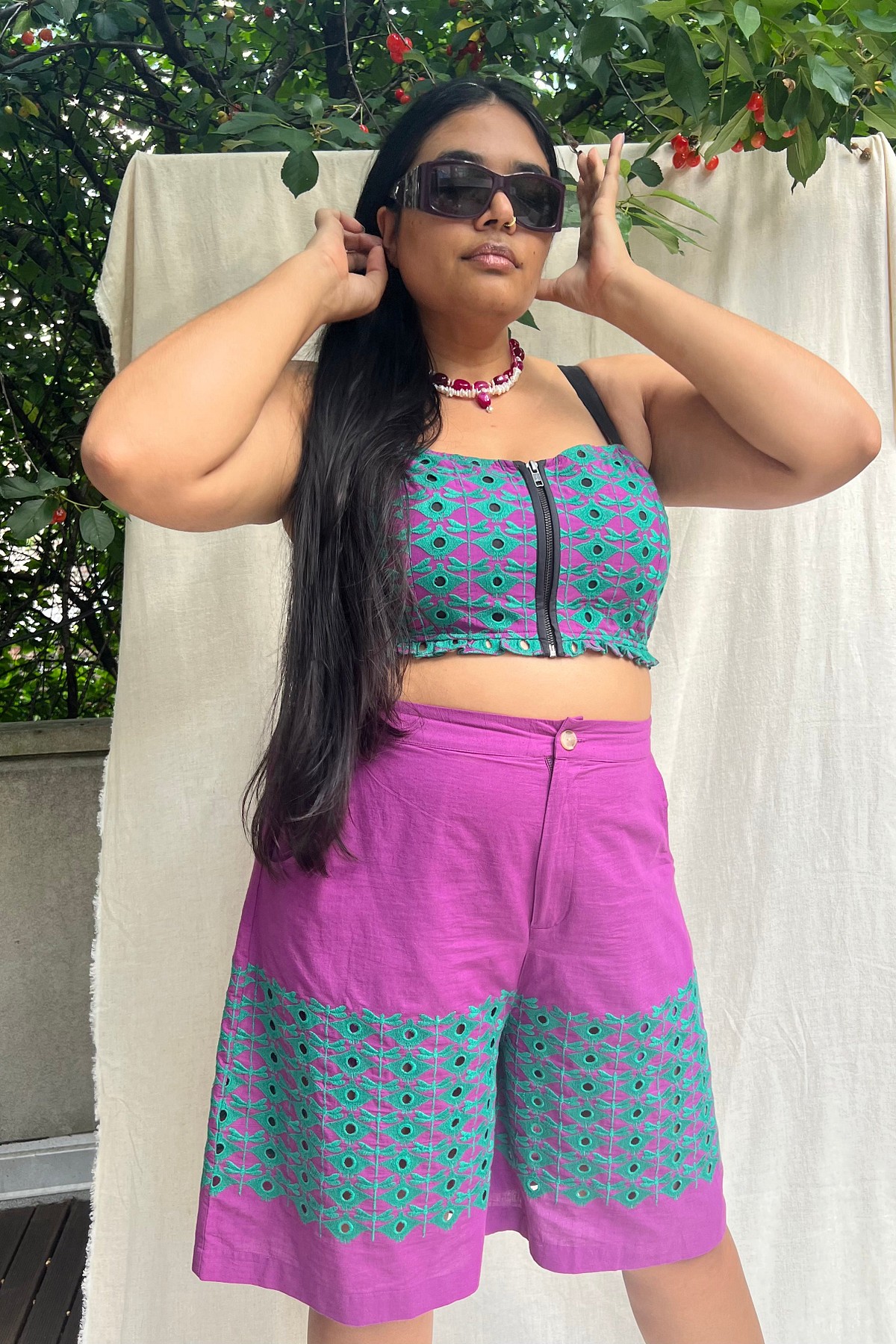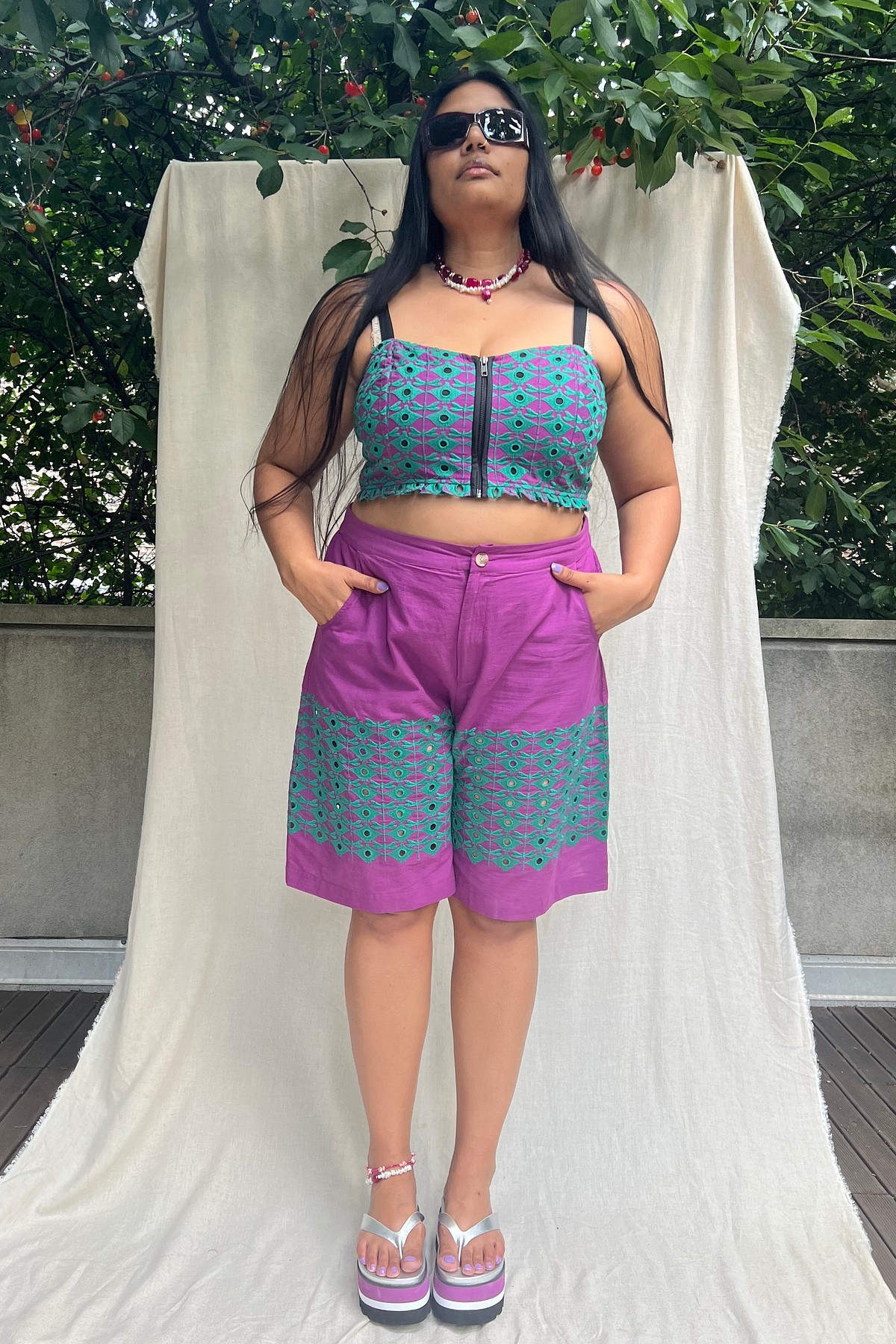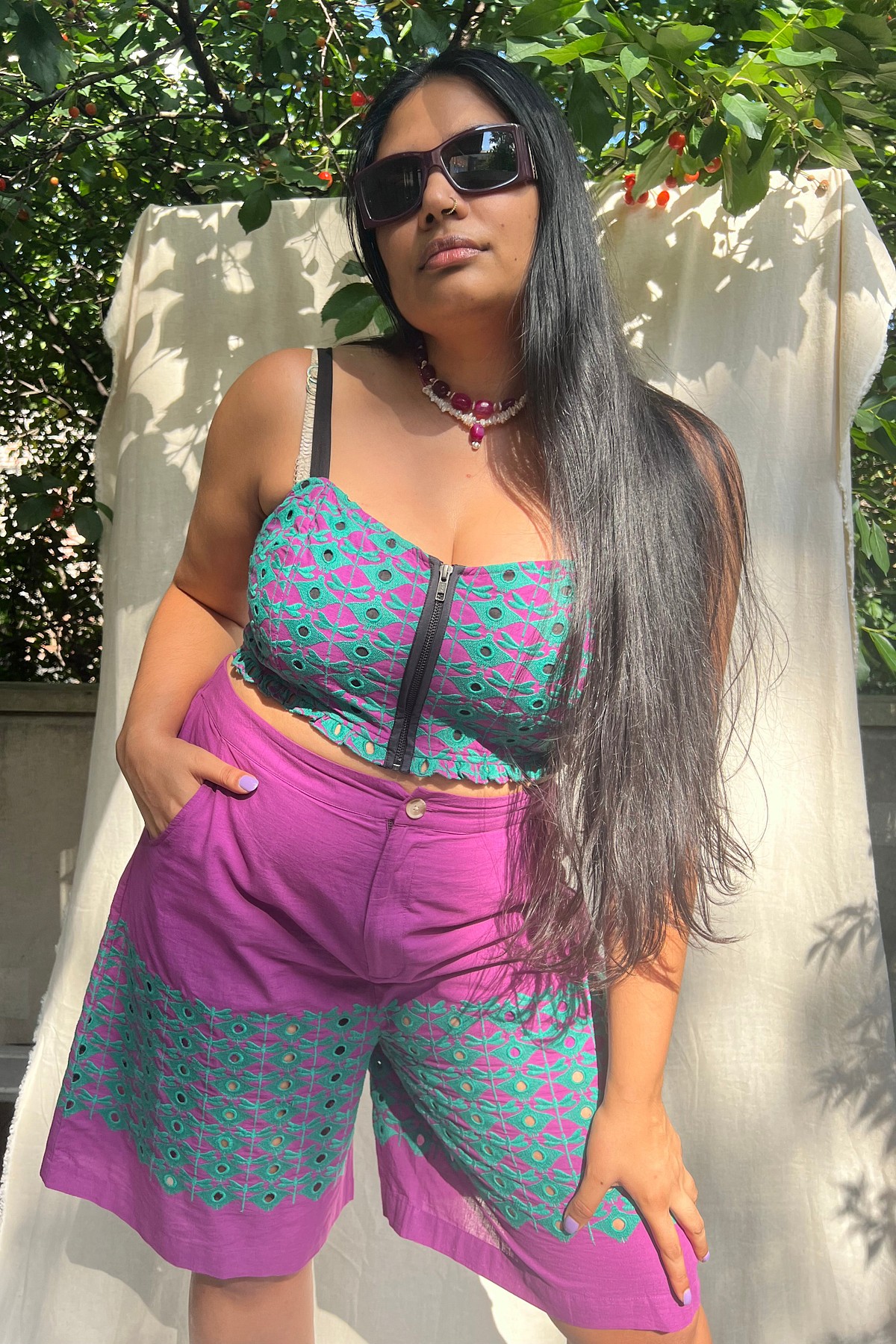 Wide-cut, flared Bermuda shorts with our custom stingray-dragonfly geometric embroidery pattern. The unique openwork eyelets show a touch of skin beneath. Cut at the knee, with elastic inside the back waistband, and front pockets.
Shown here with our matching Zipper Crop Top.
100% cotton
Handwash carefully or delicate cycle in cold water only. Tumble dry low, delicates, or hang dry.
Models wearing the Lilac in XS is 5'3", and model wearing the Berry in XL is 5'8". Inseam of shorts are 10" inches.