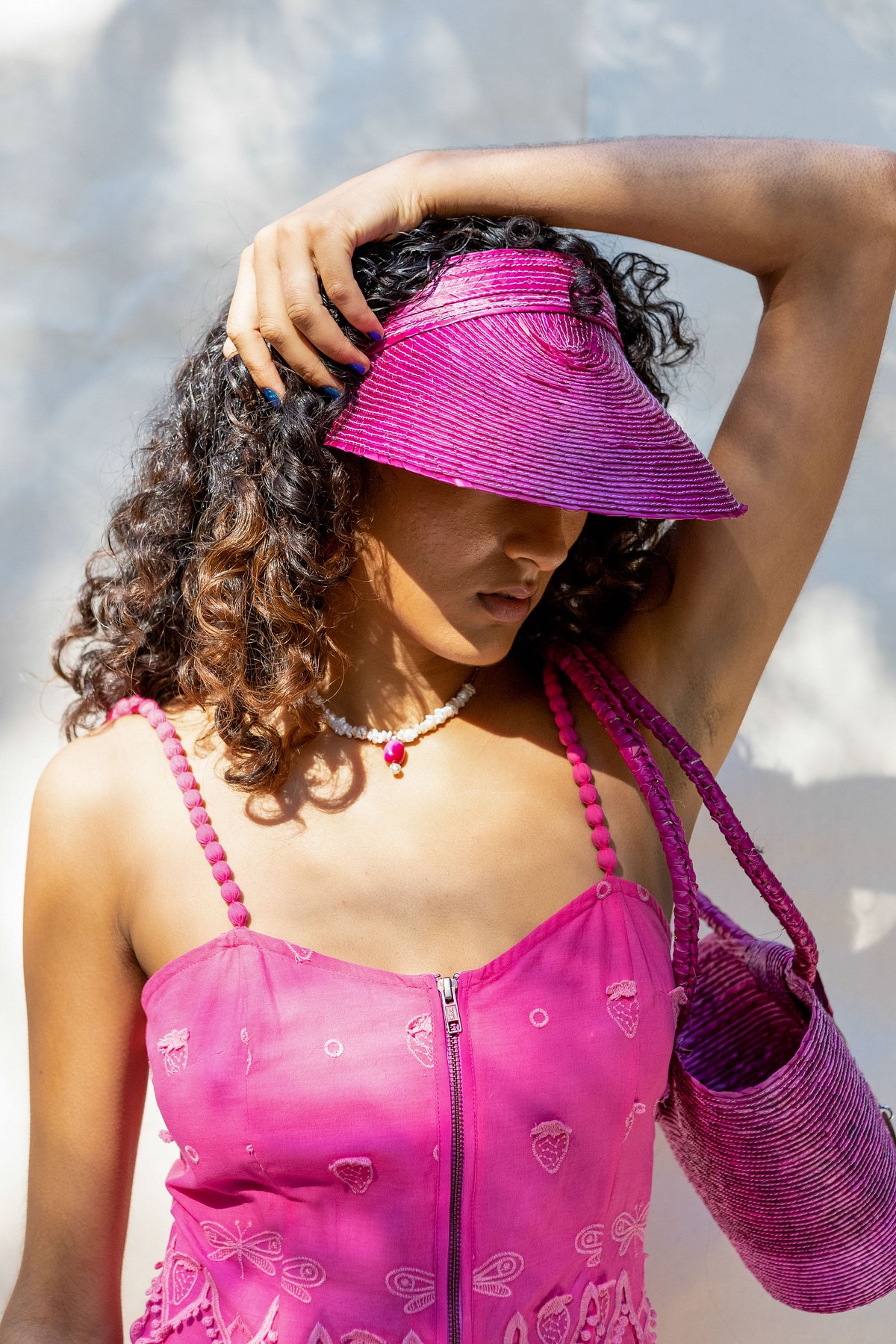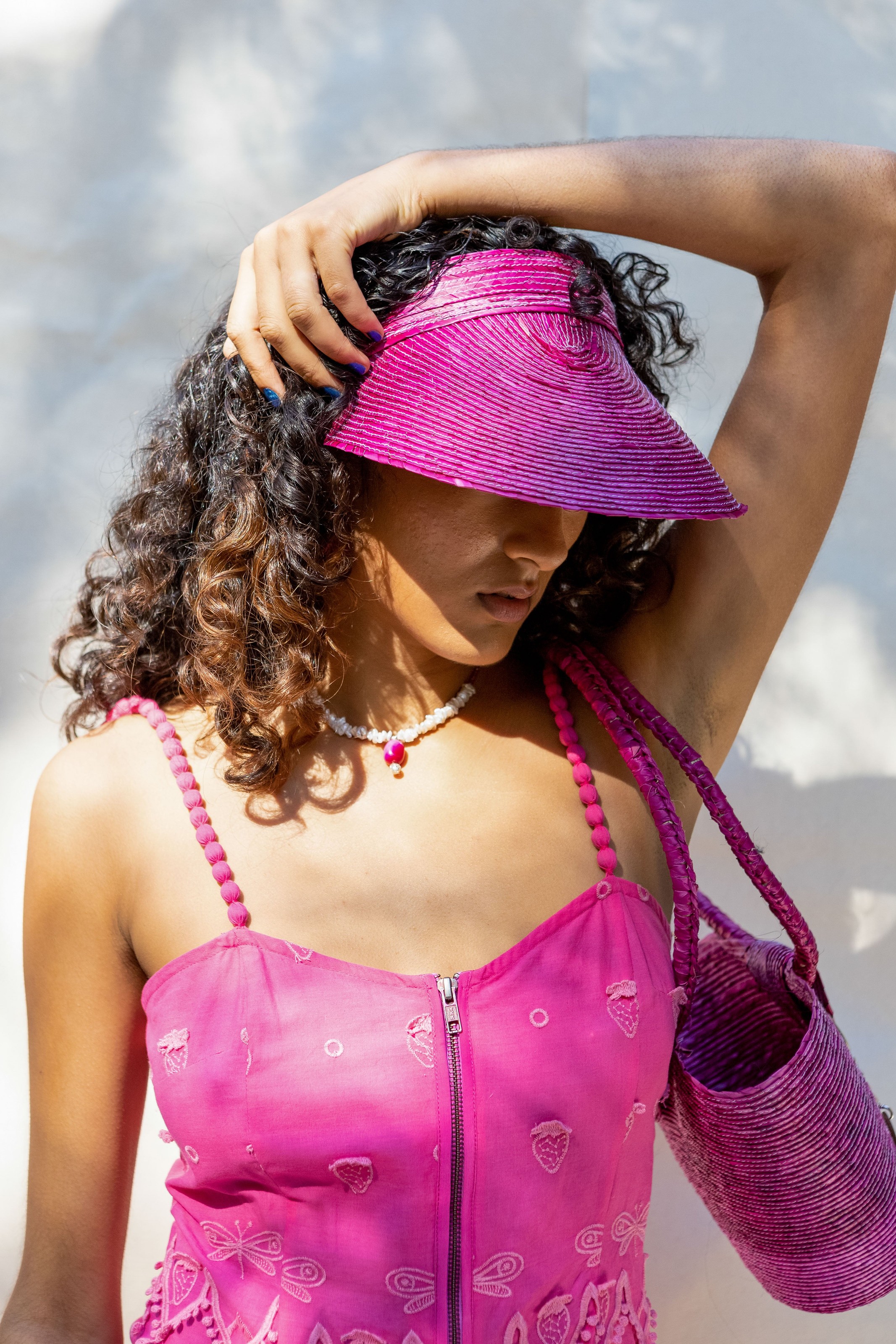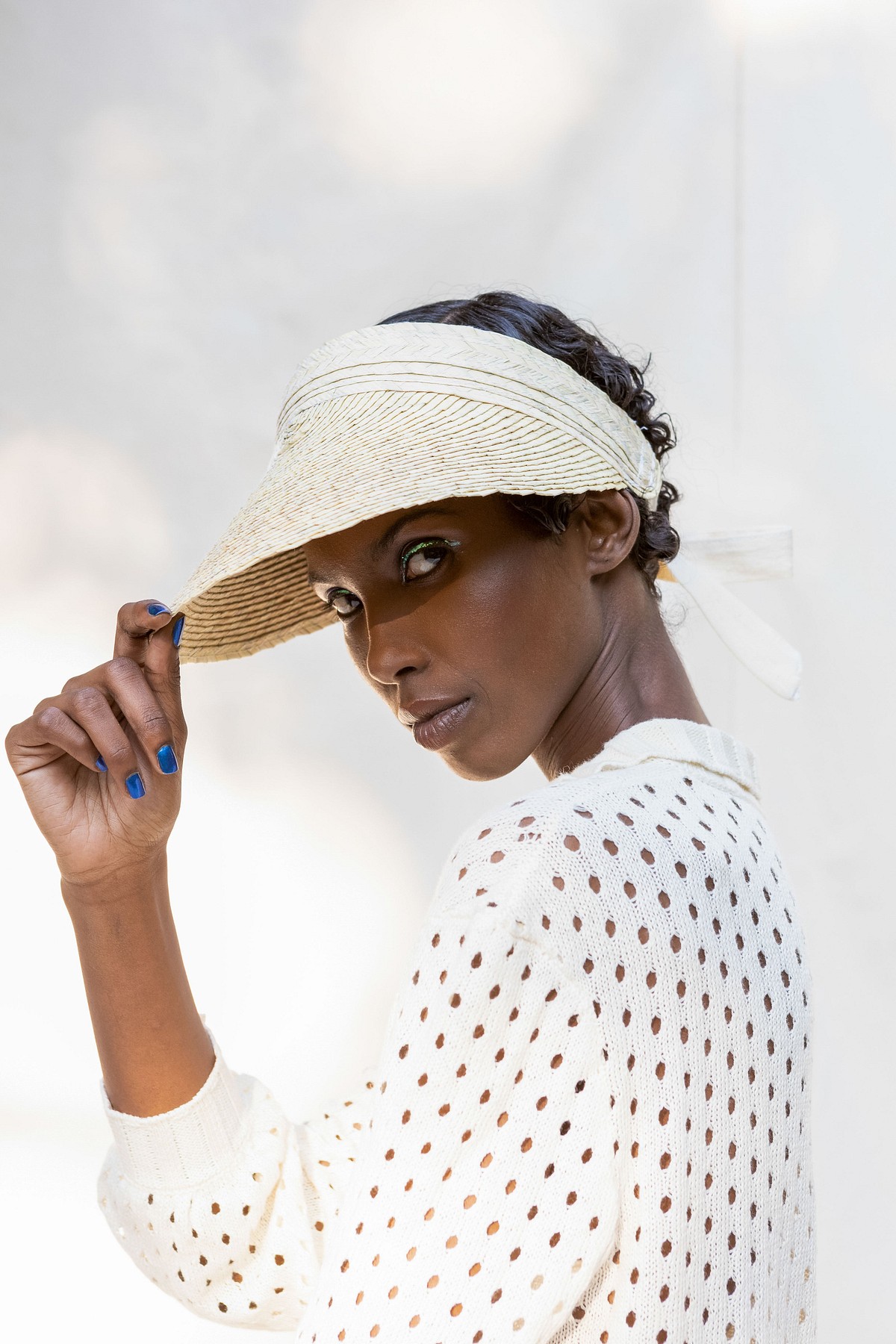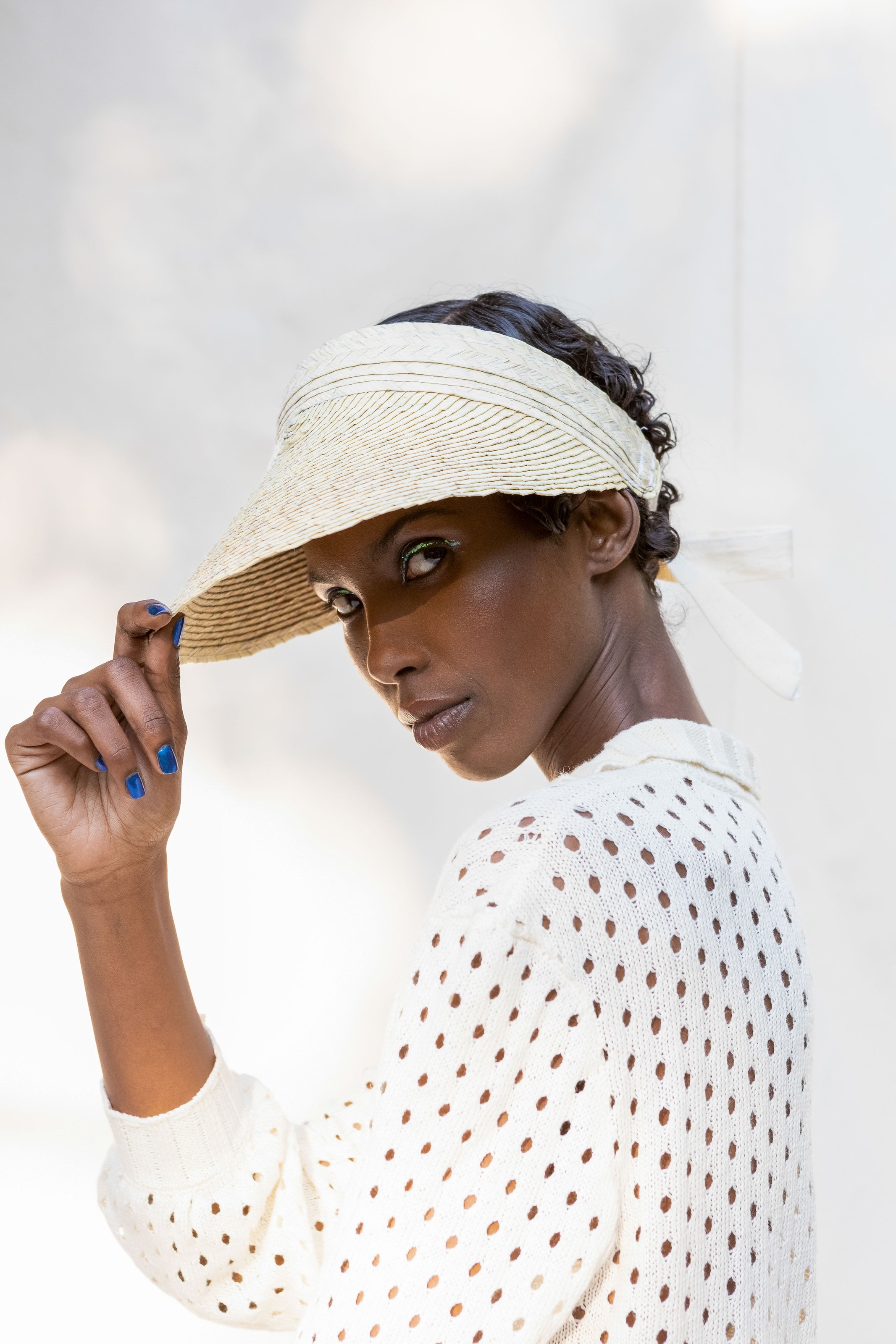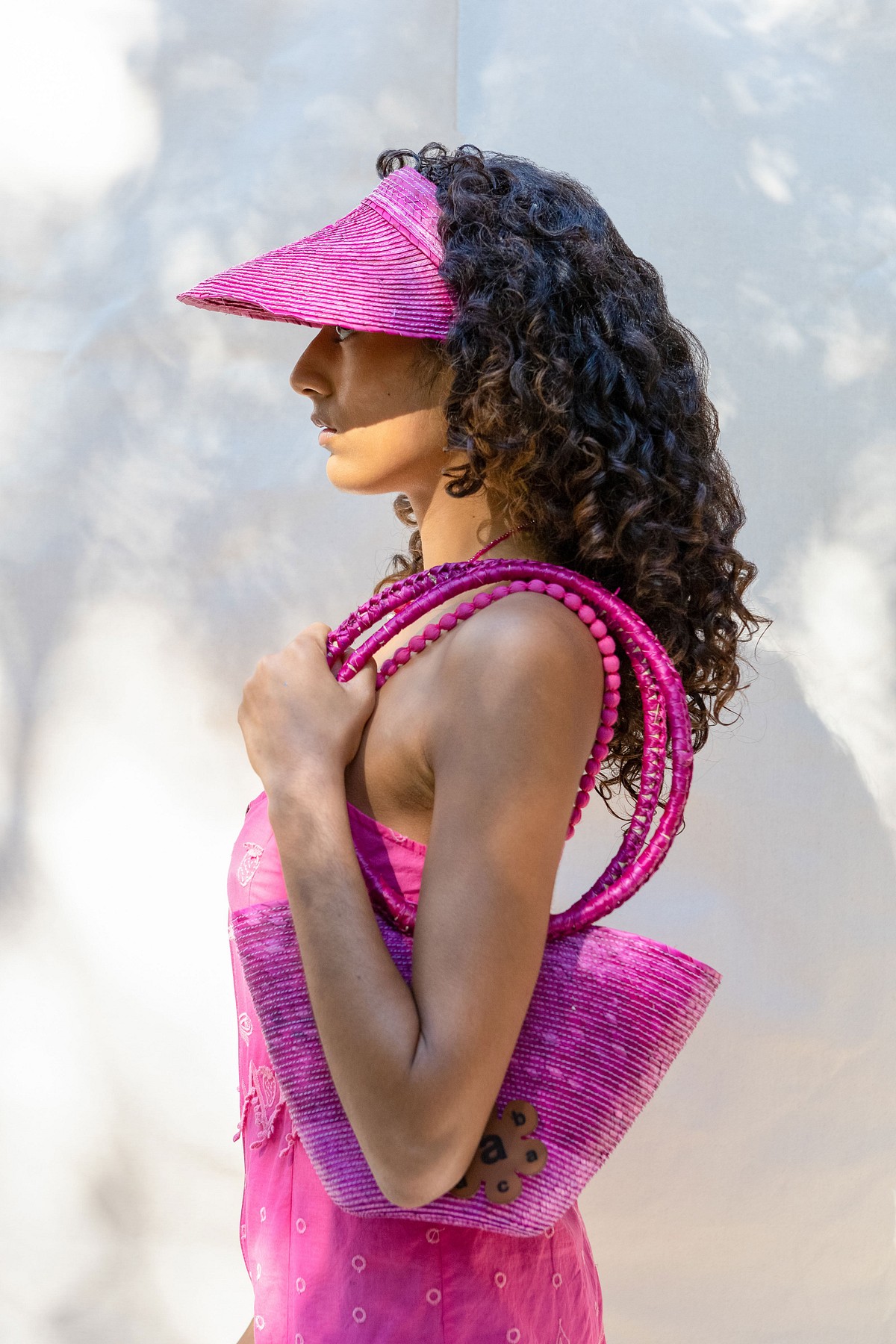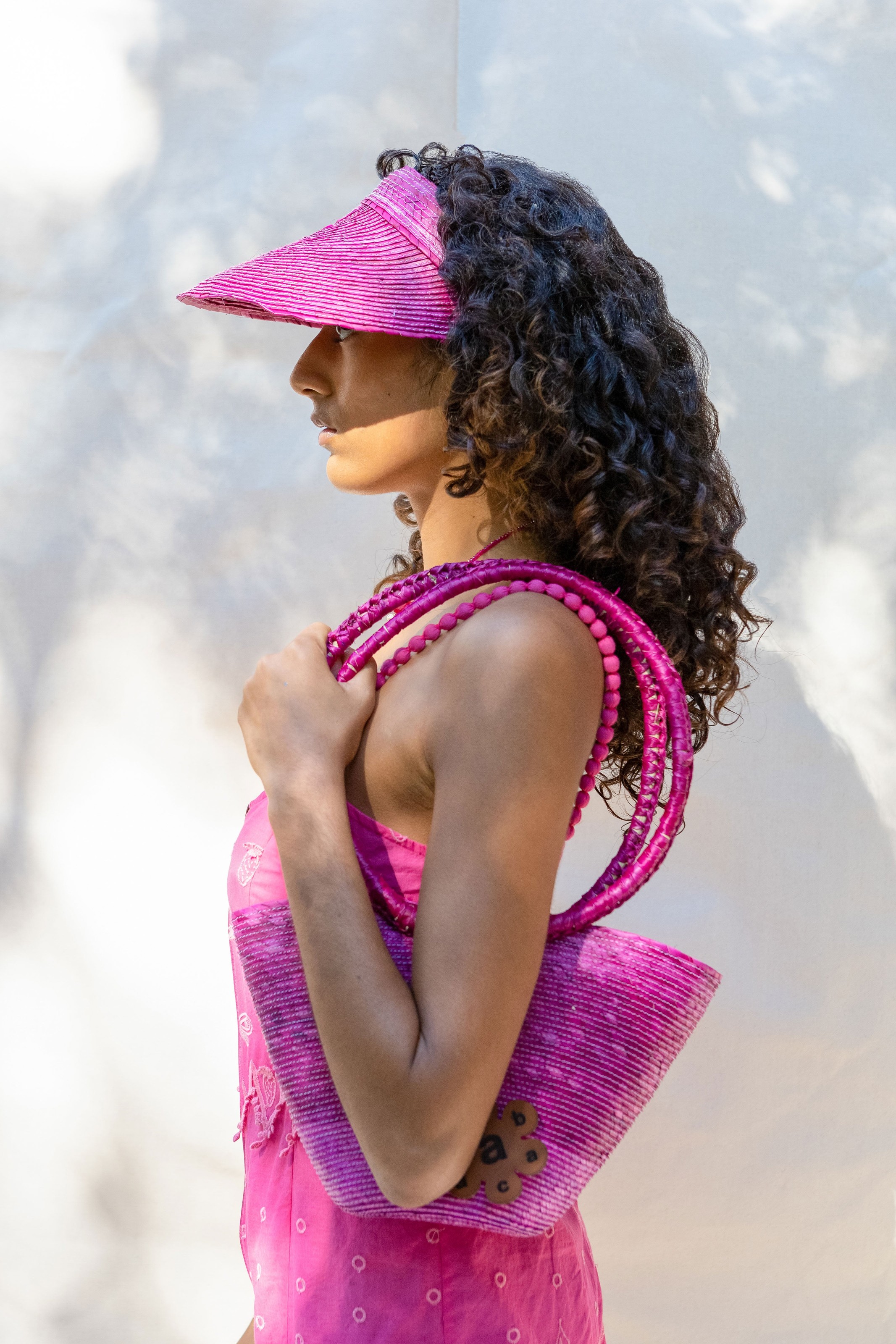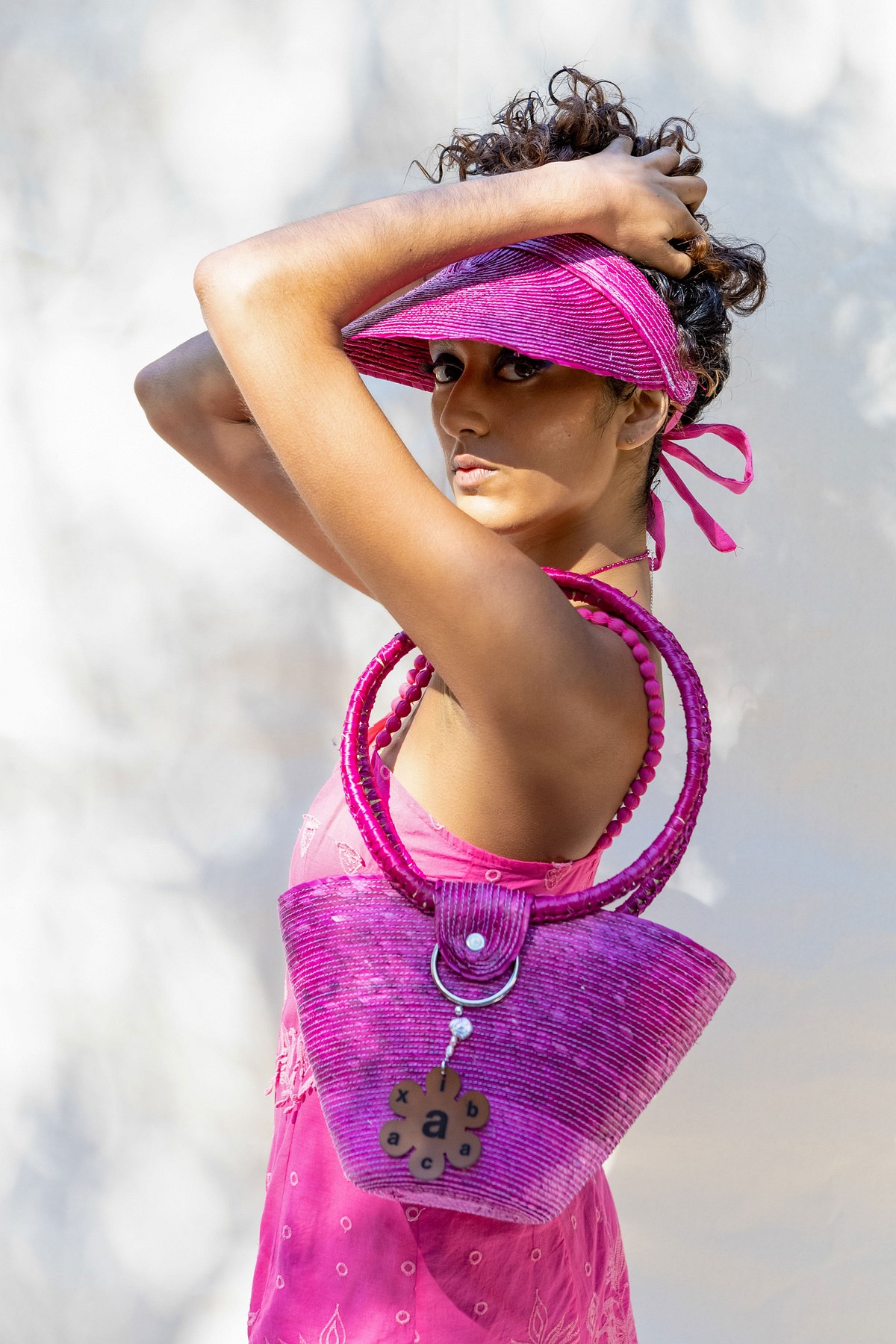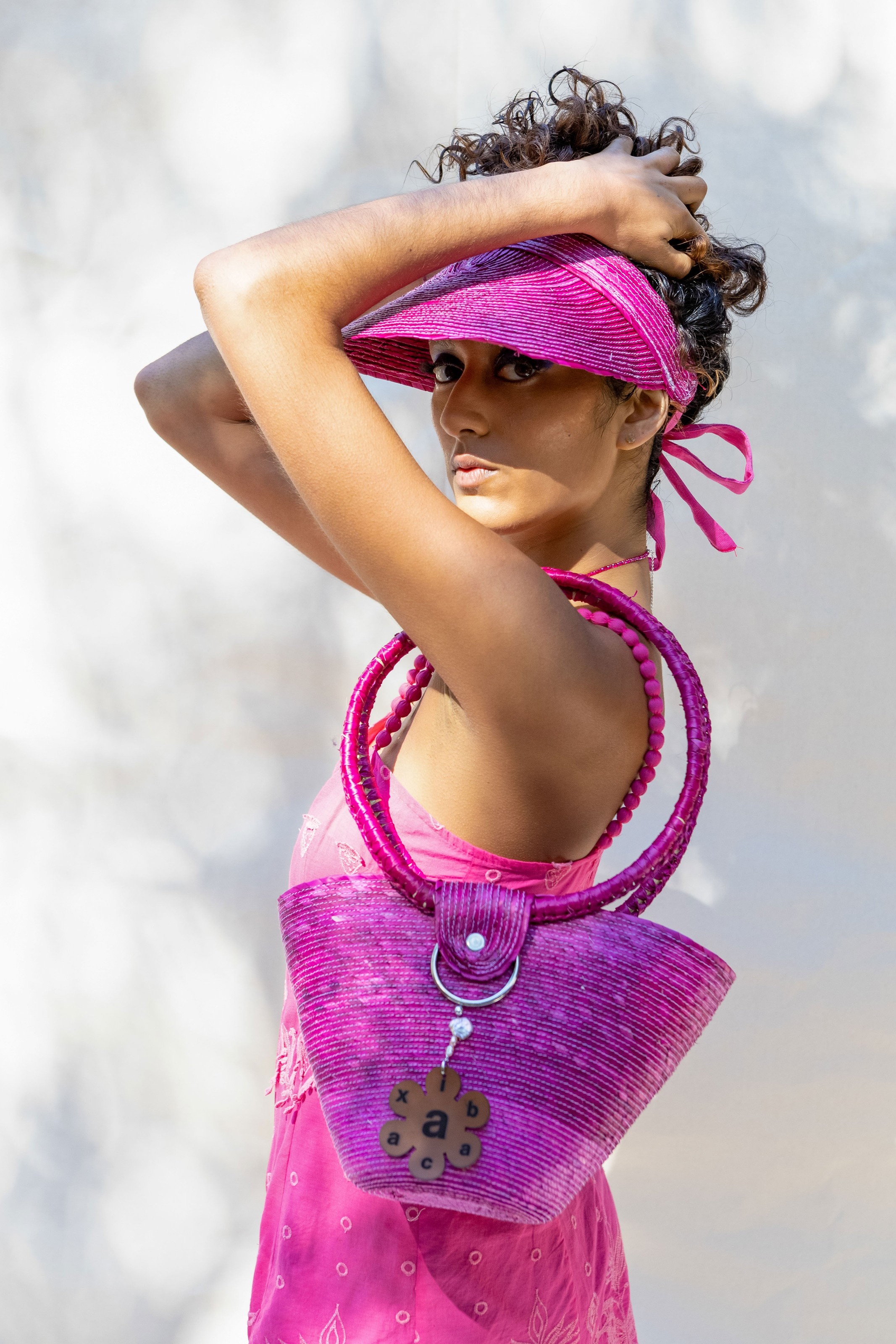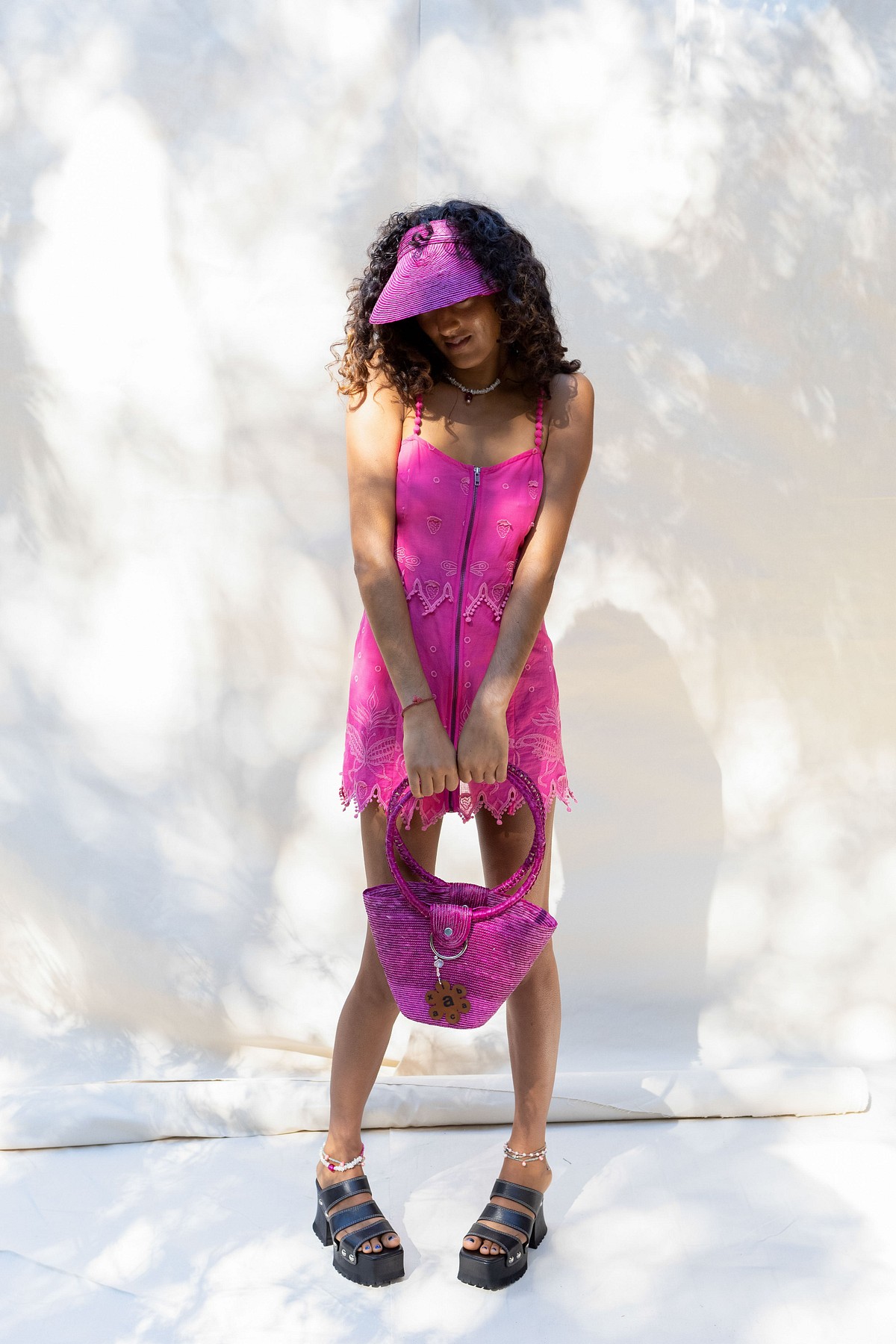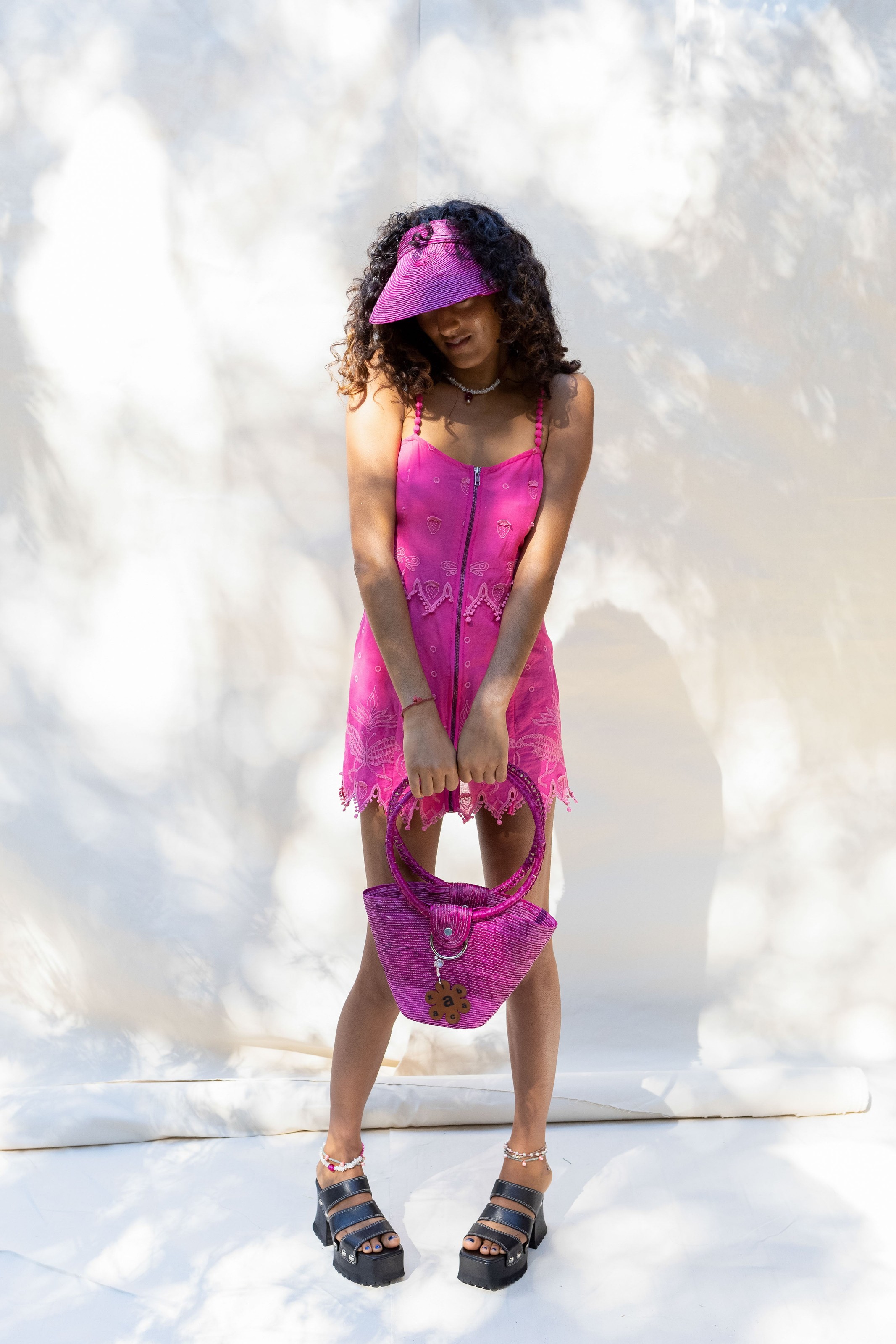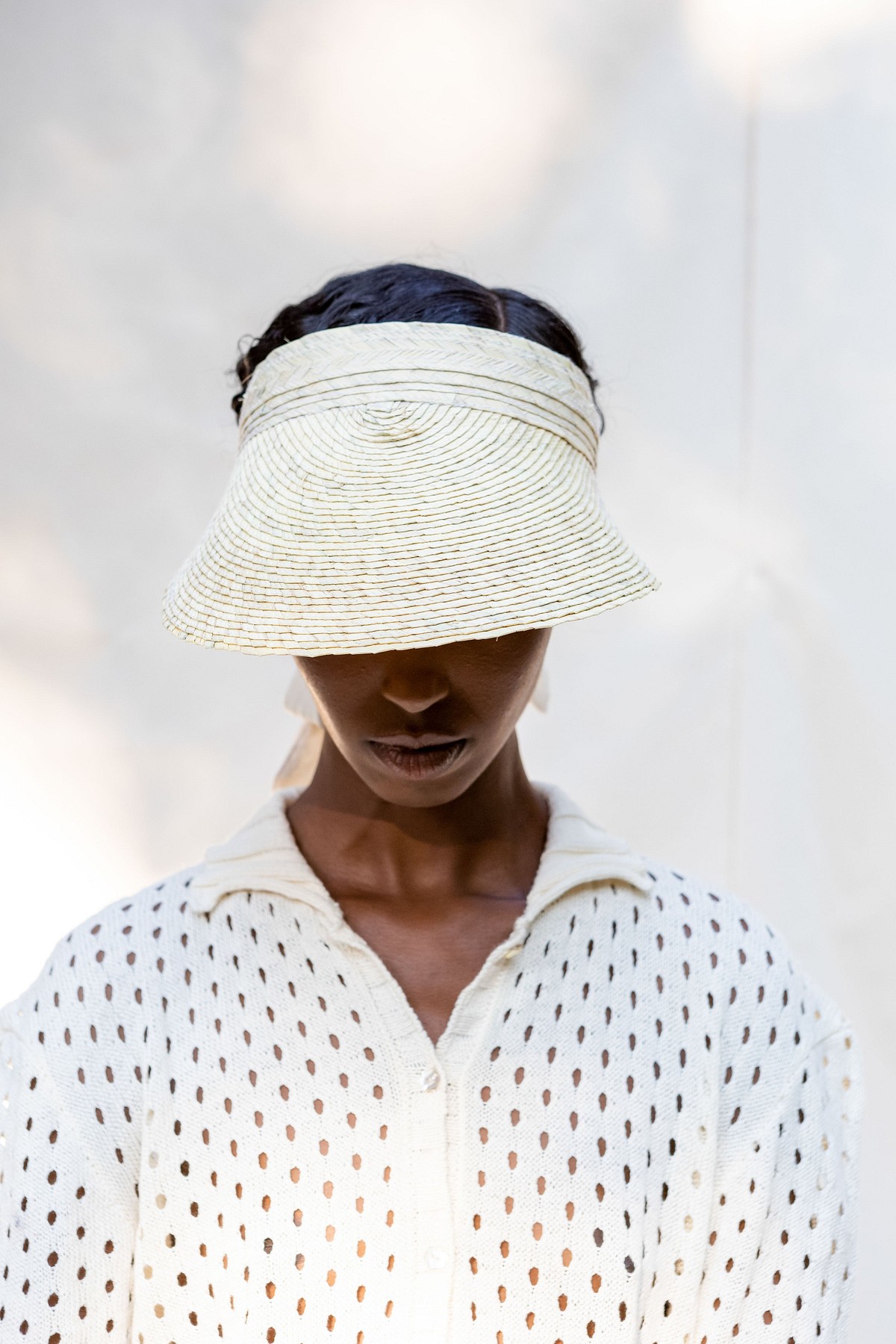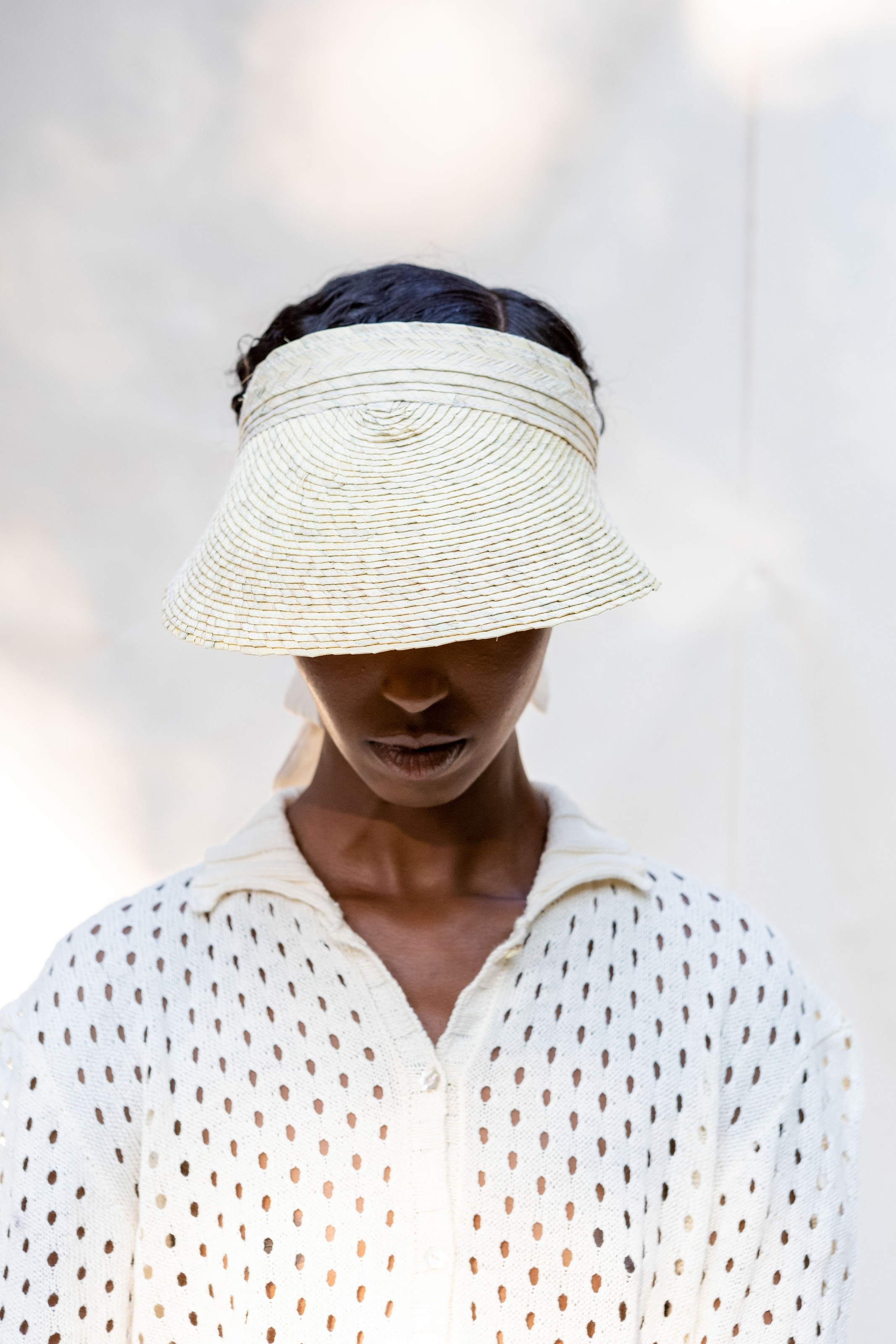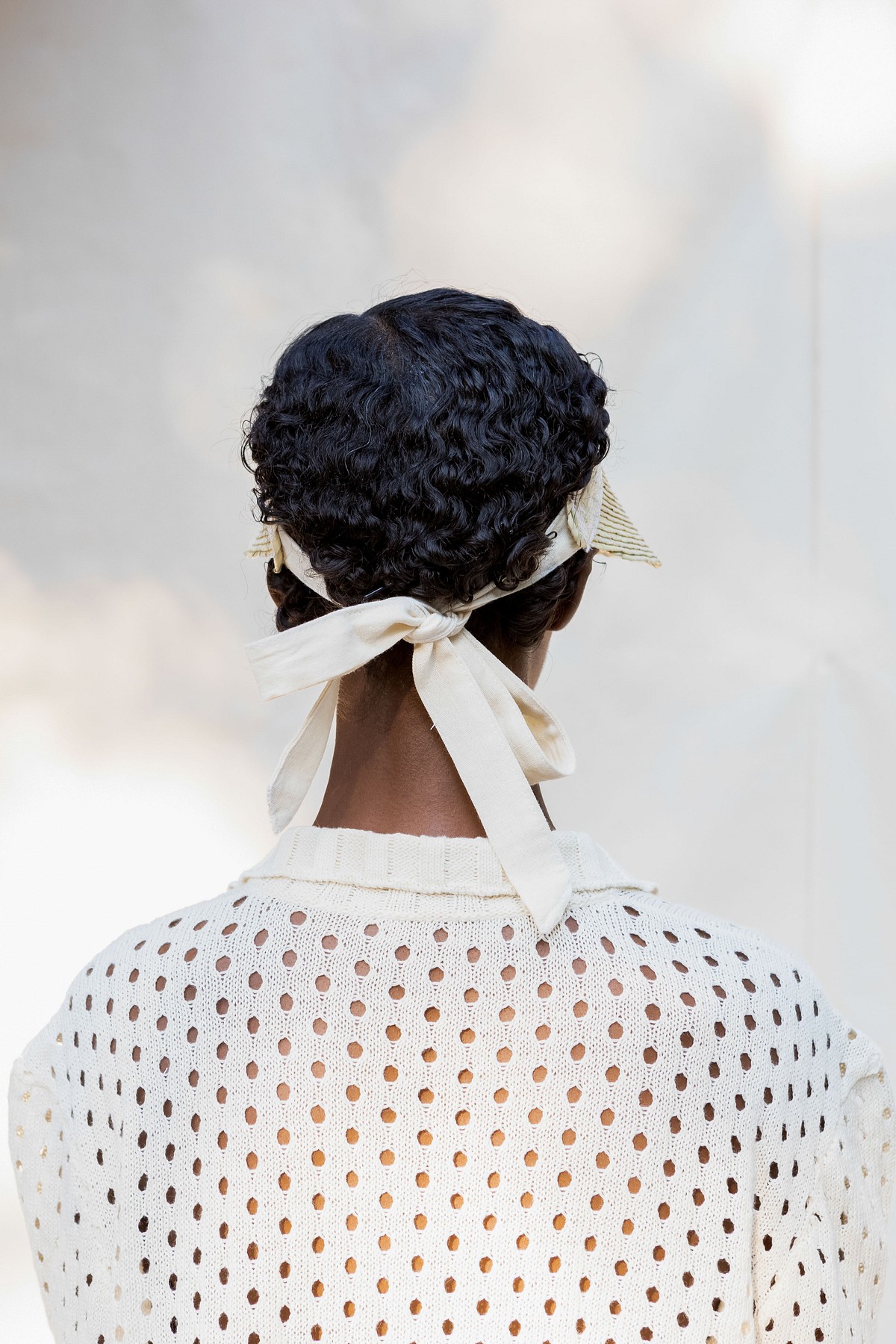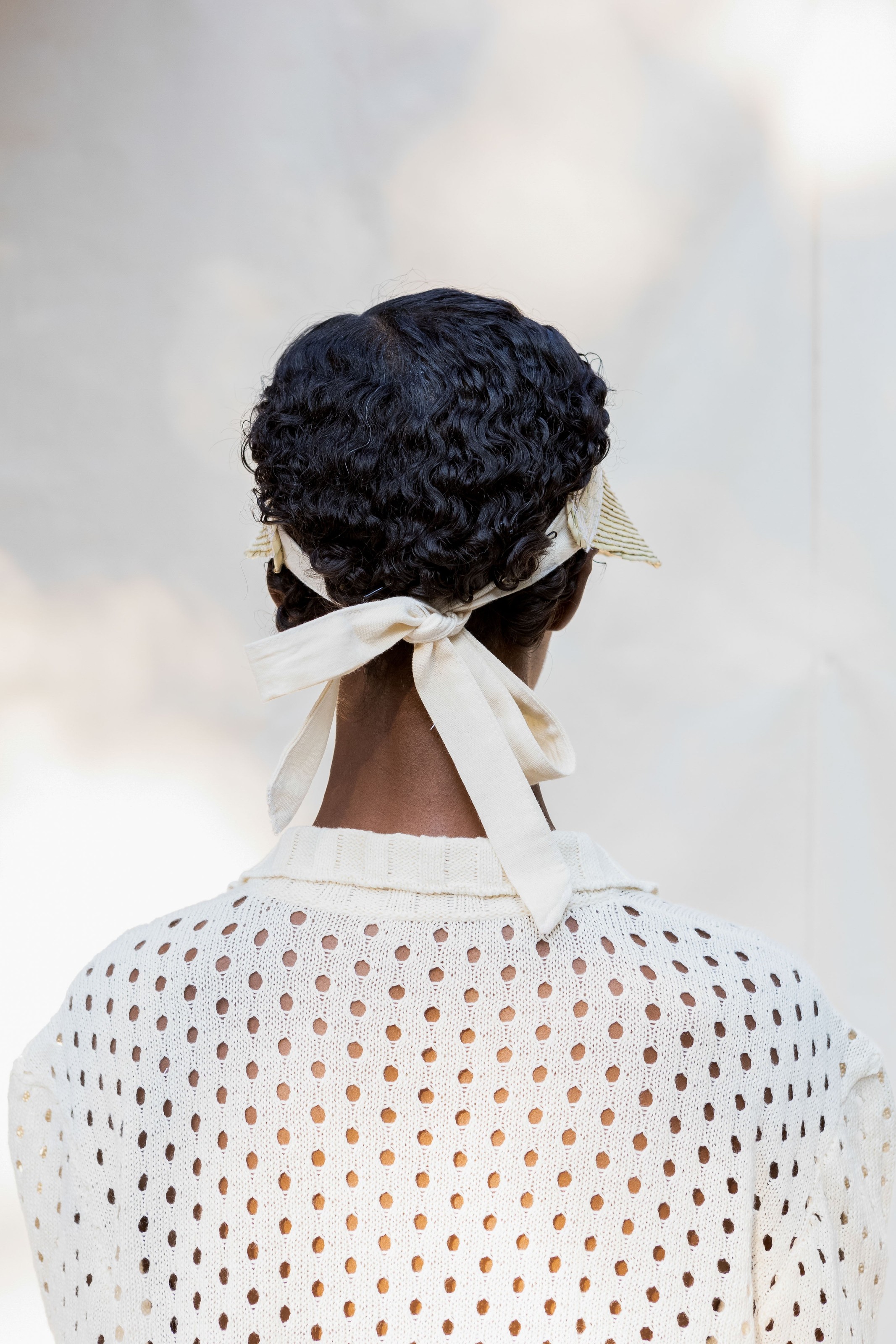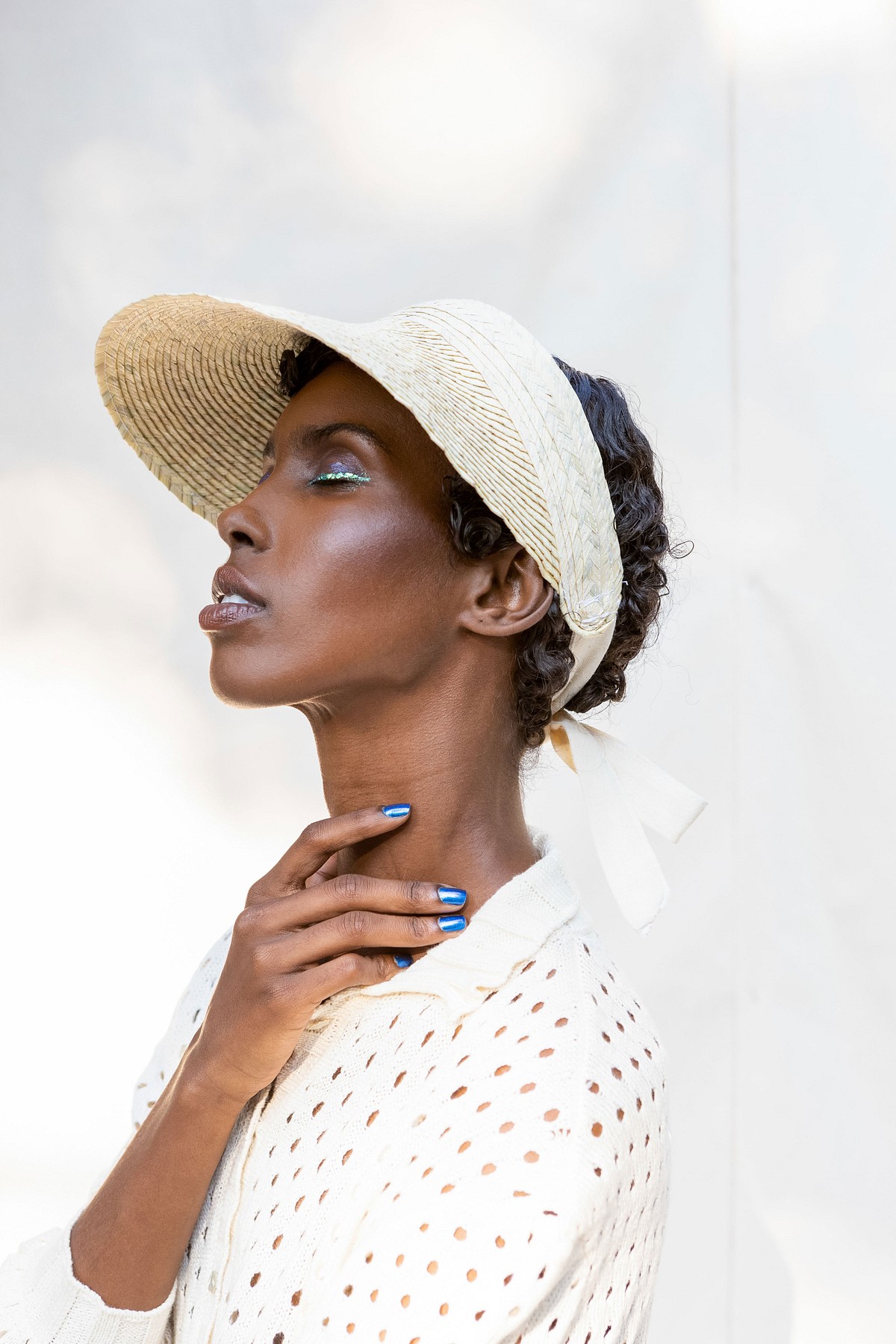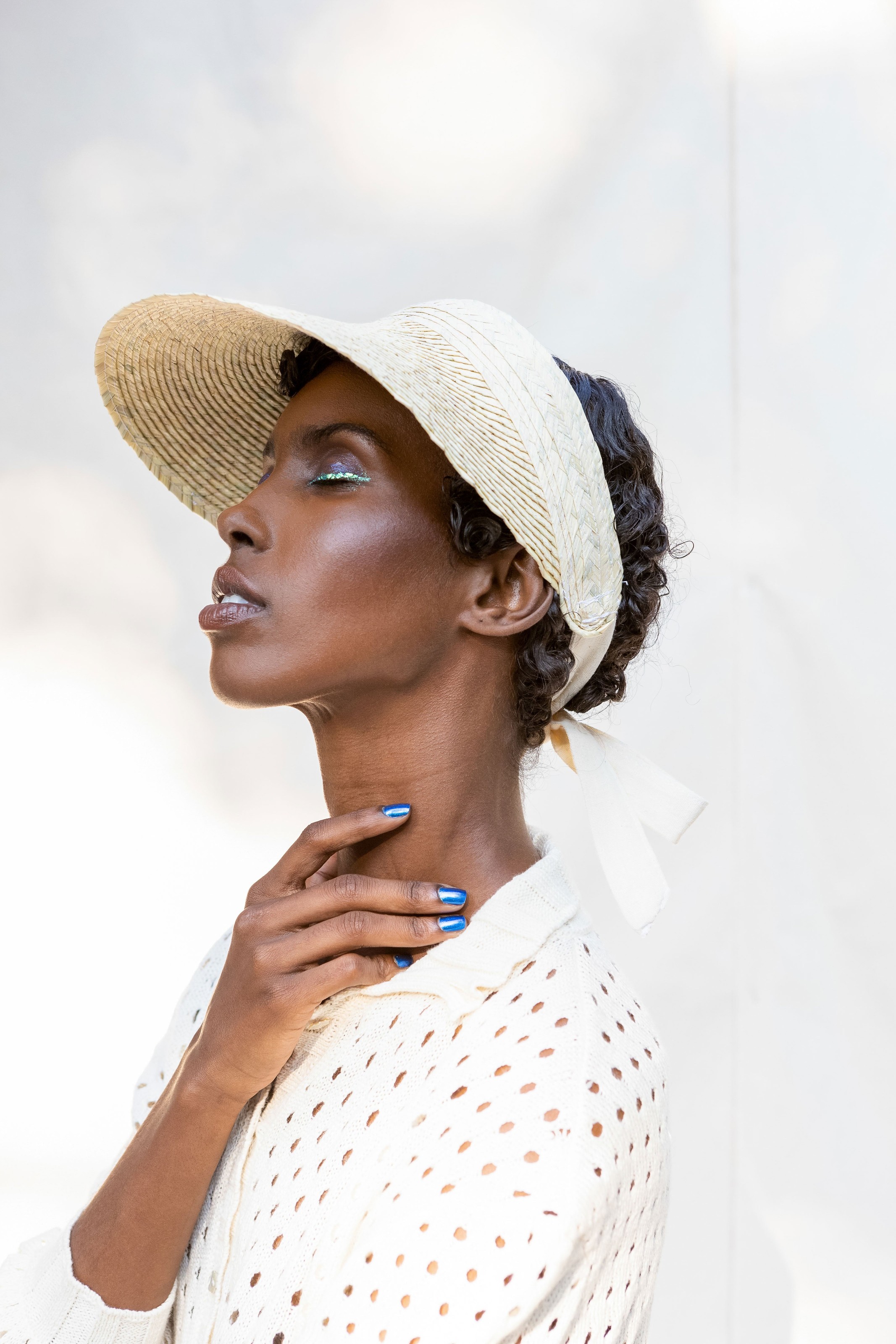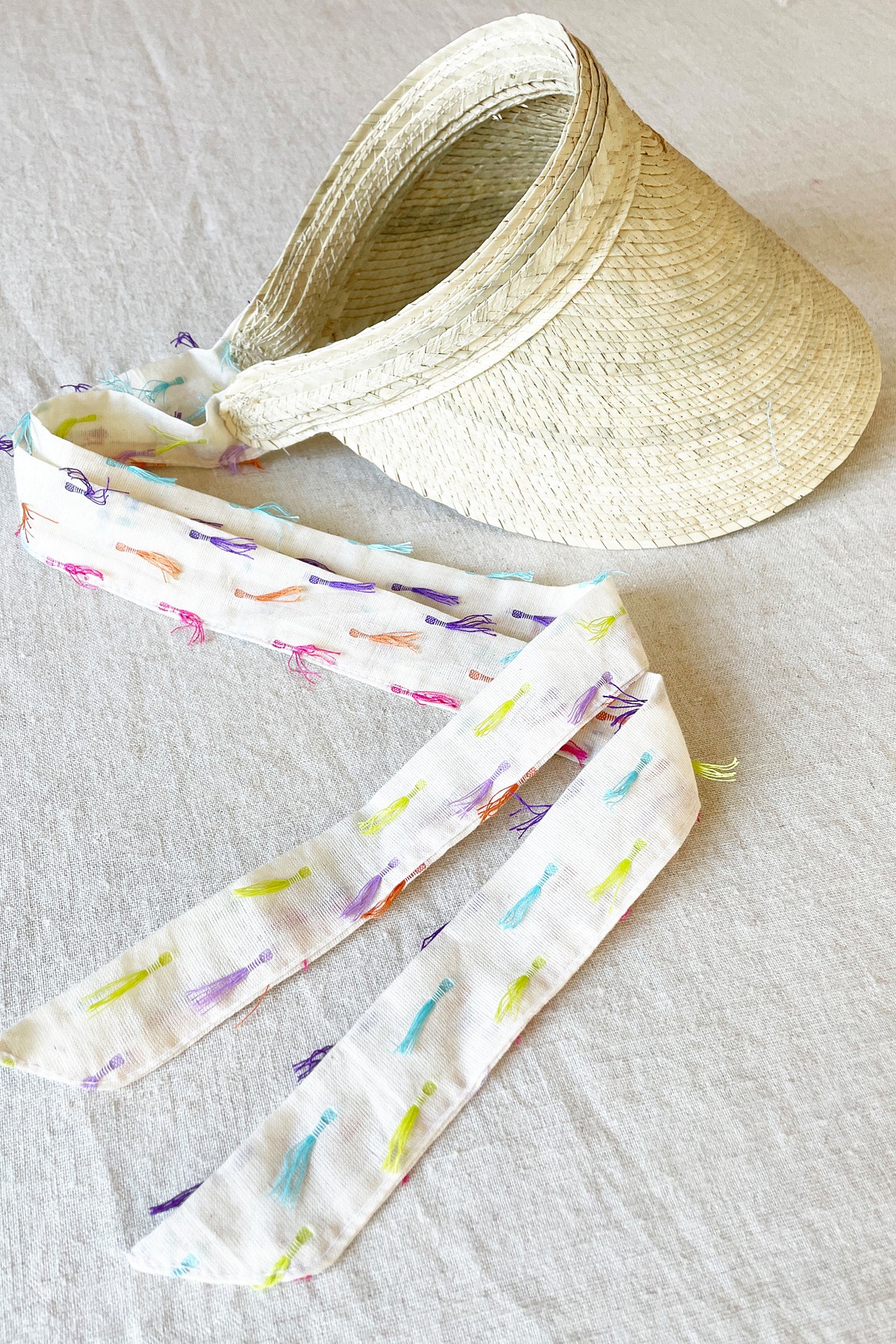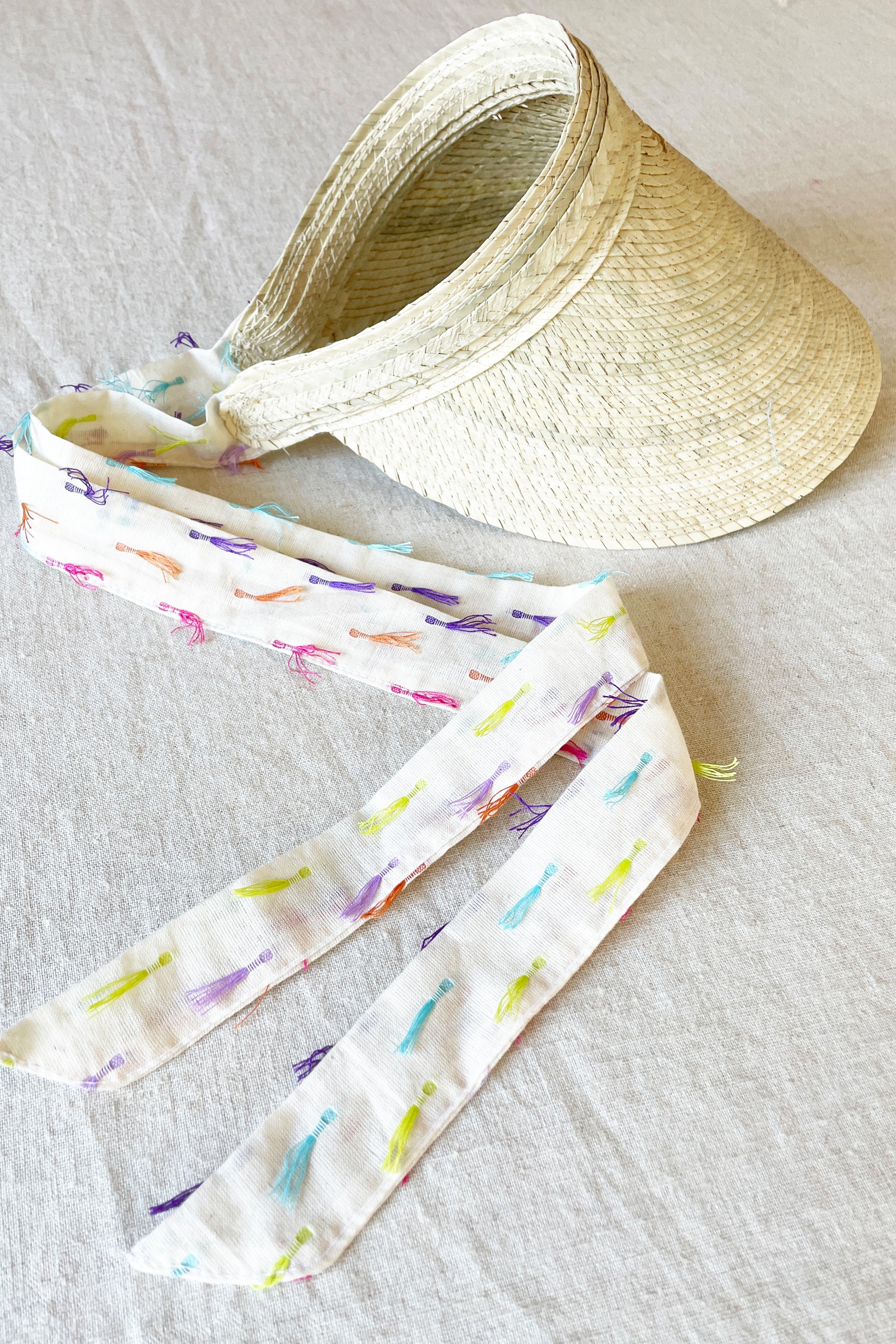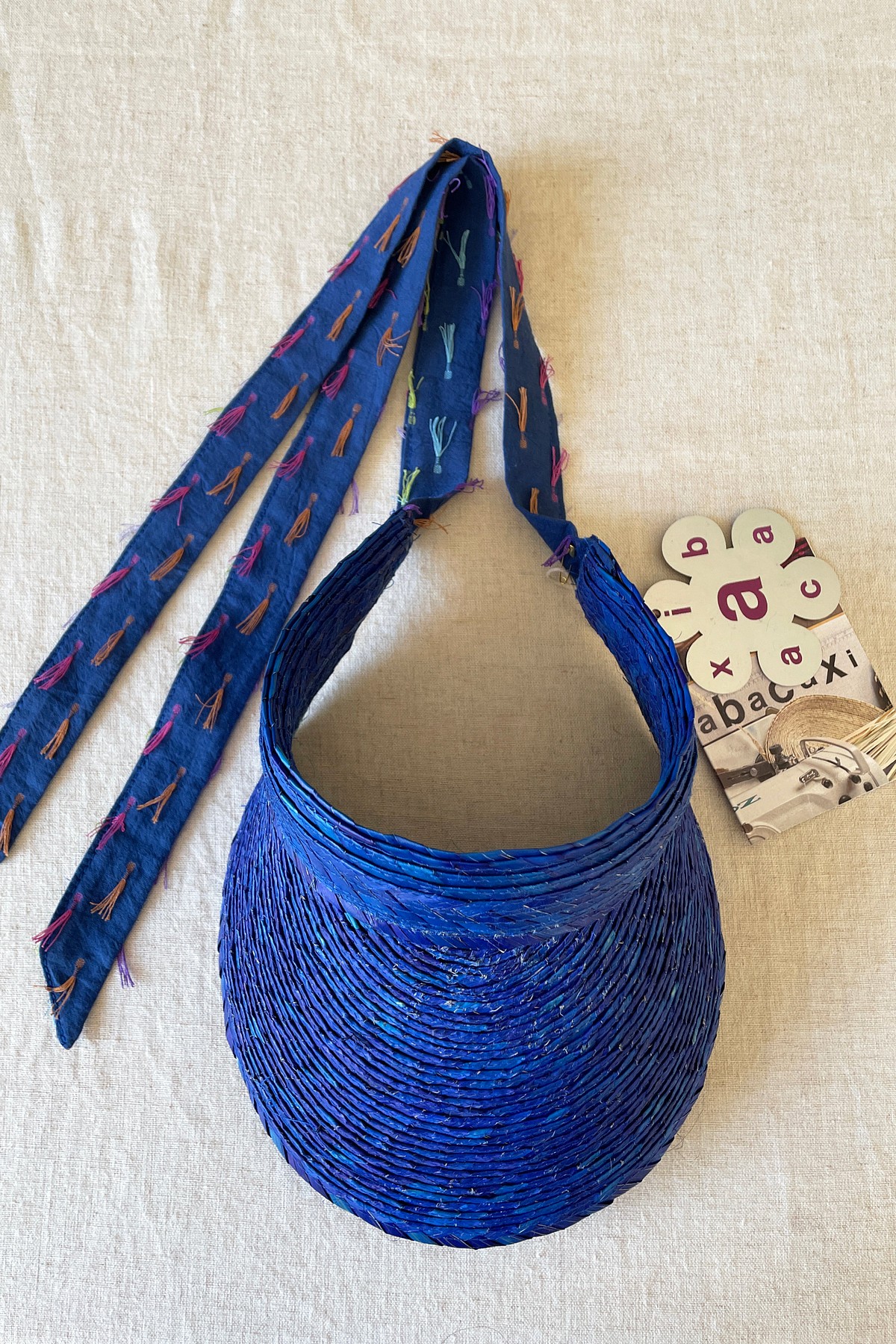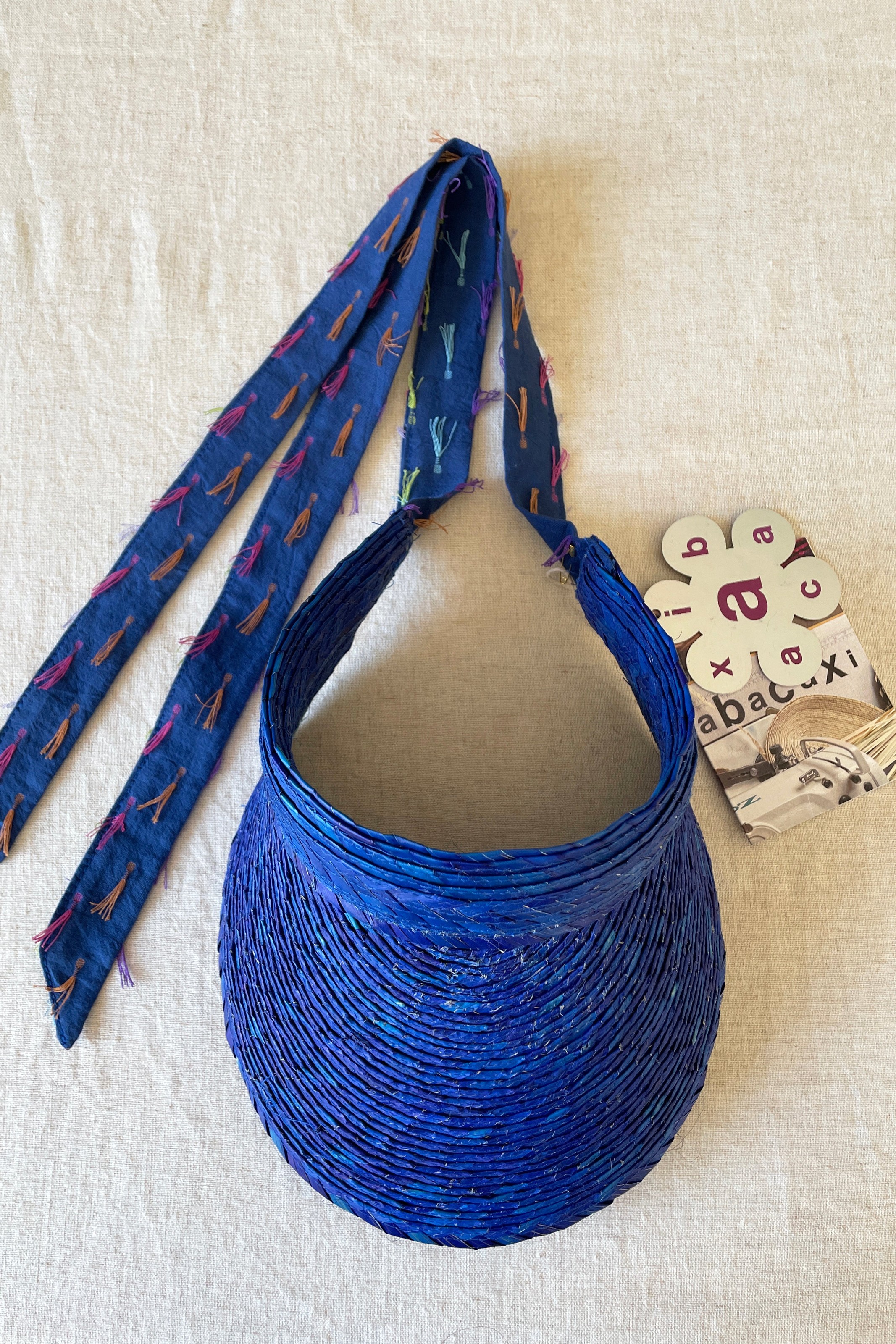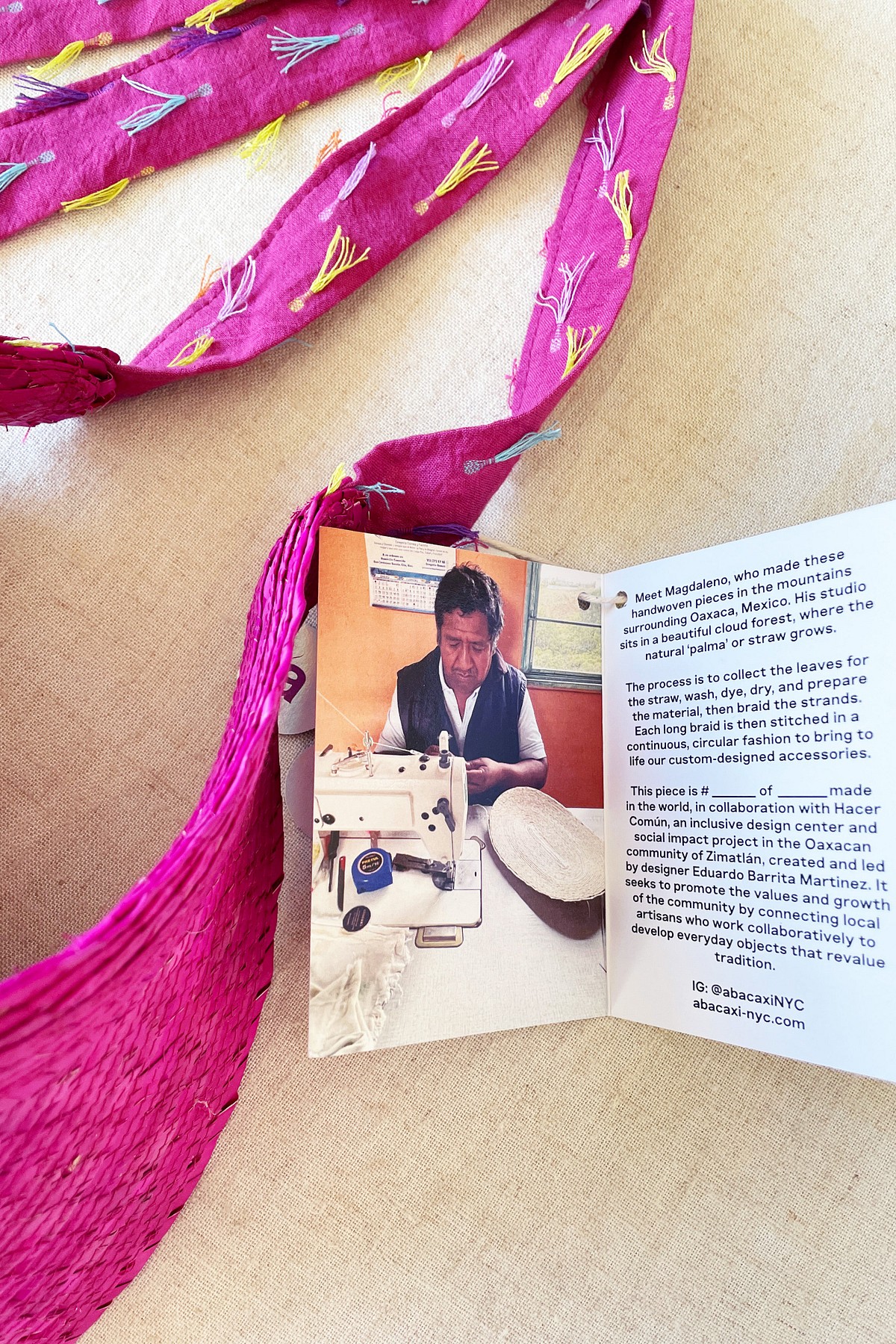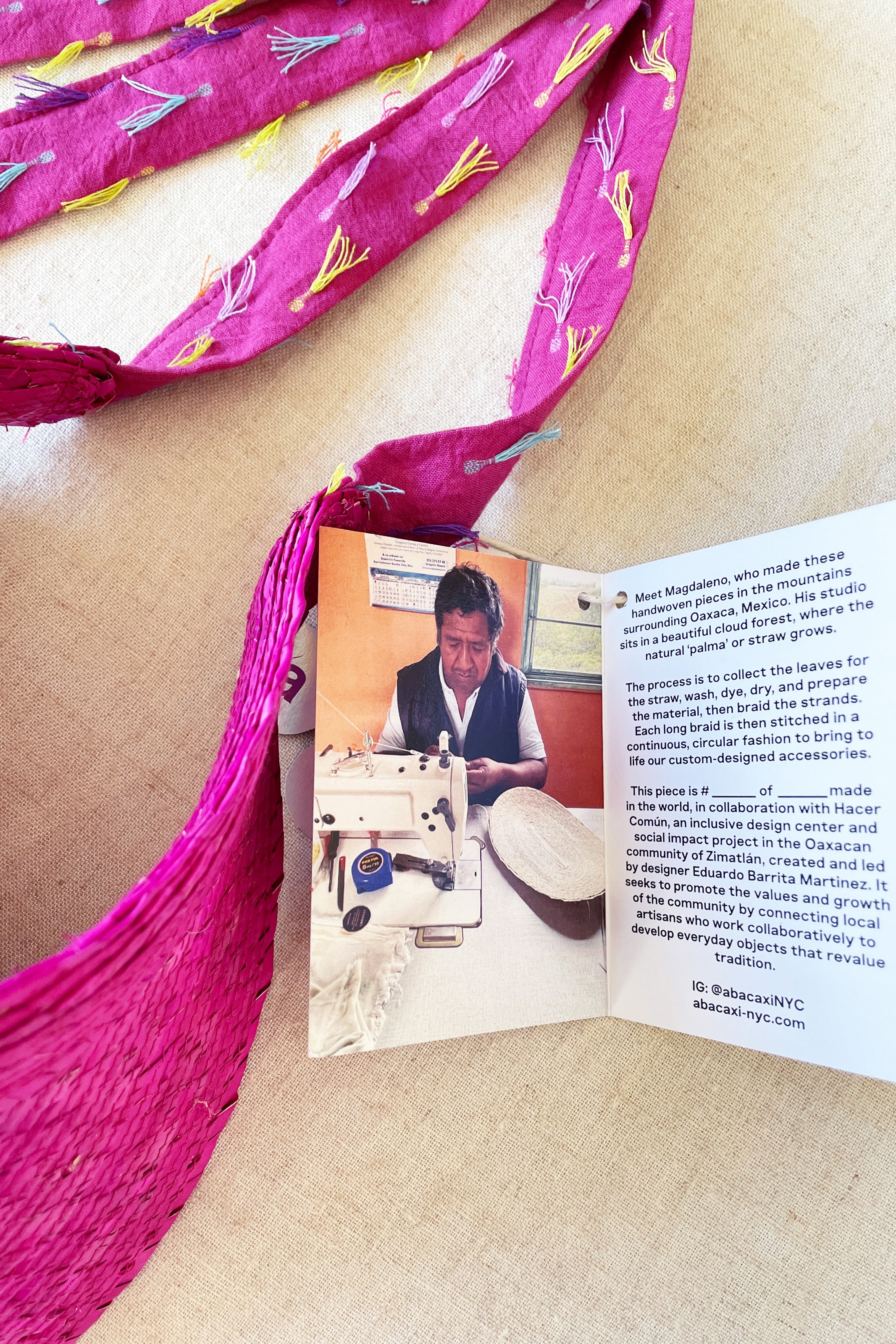 A limited-run piece made by hand by our friends Magdaleno and Hacer Común in Oaxaca, Mexico. This woven straw visor has adjustable ribbon ties made from our custom fringe dobby weave. It makes for the perfect UV protector, without sacrificing comfort or an up-do. Comes in bright saturated pink, natural, and blue.
Magdaleno's process goes way beyond weaving our accessories. After harvesting and treating the straw, picked in the land surrounding his mountaintop studio, he dyed, braided, and meticulously sewed each strand into this shape. This type of basket-weaving is done by braiding 3 strands and sewing the braids continuously in a circular fashion.
Length of brim at center: 6"