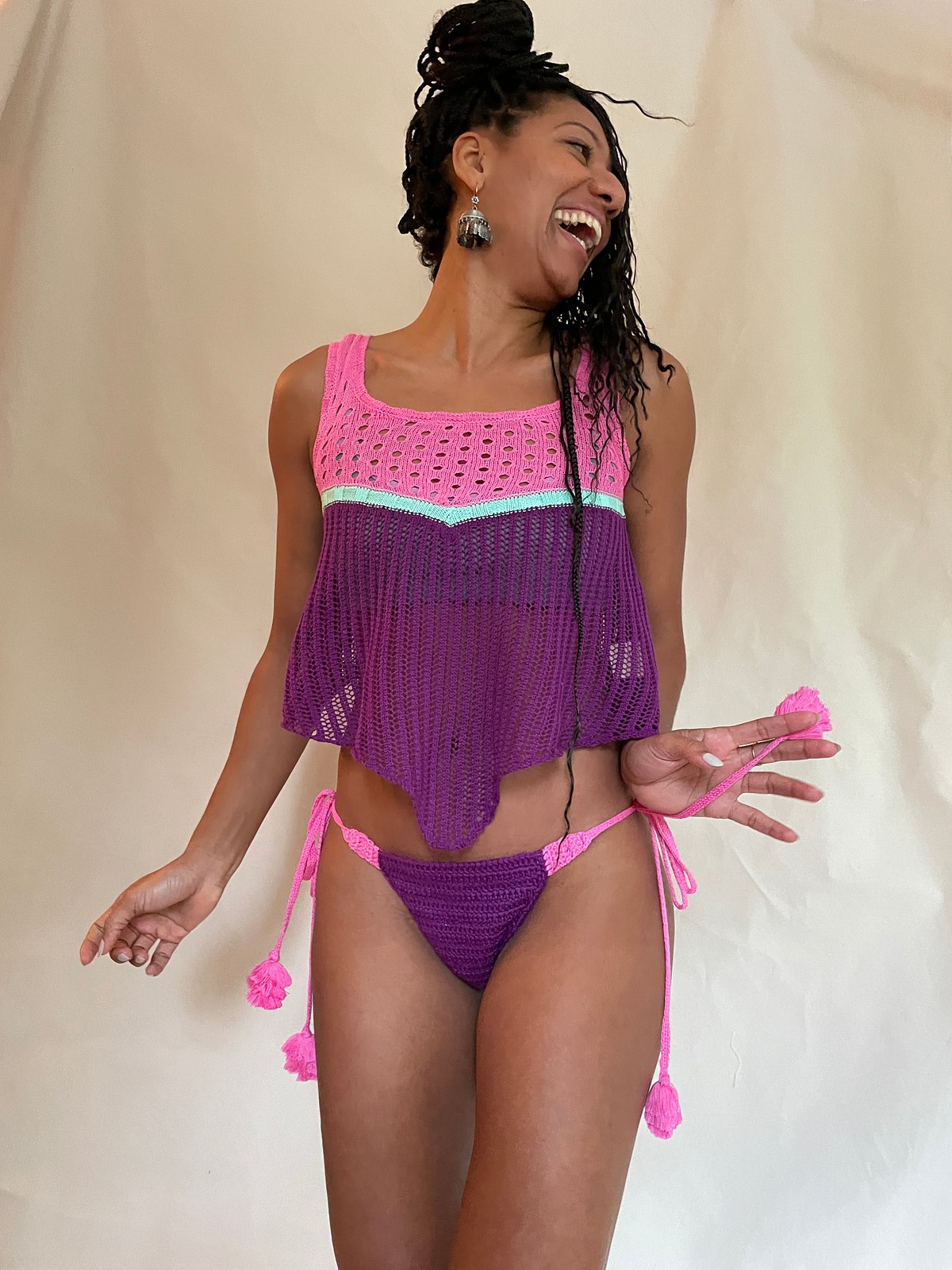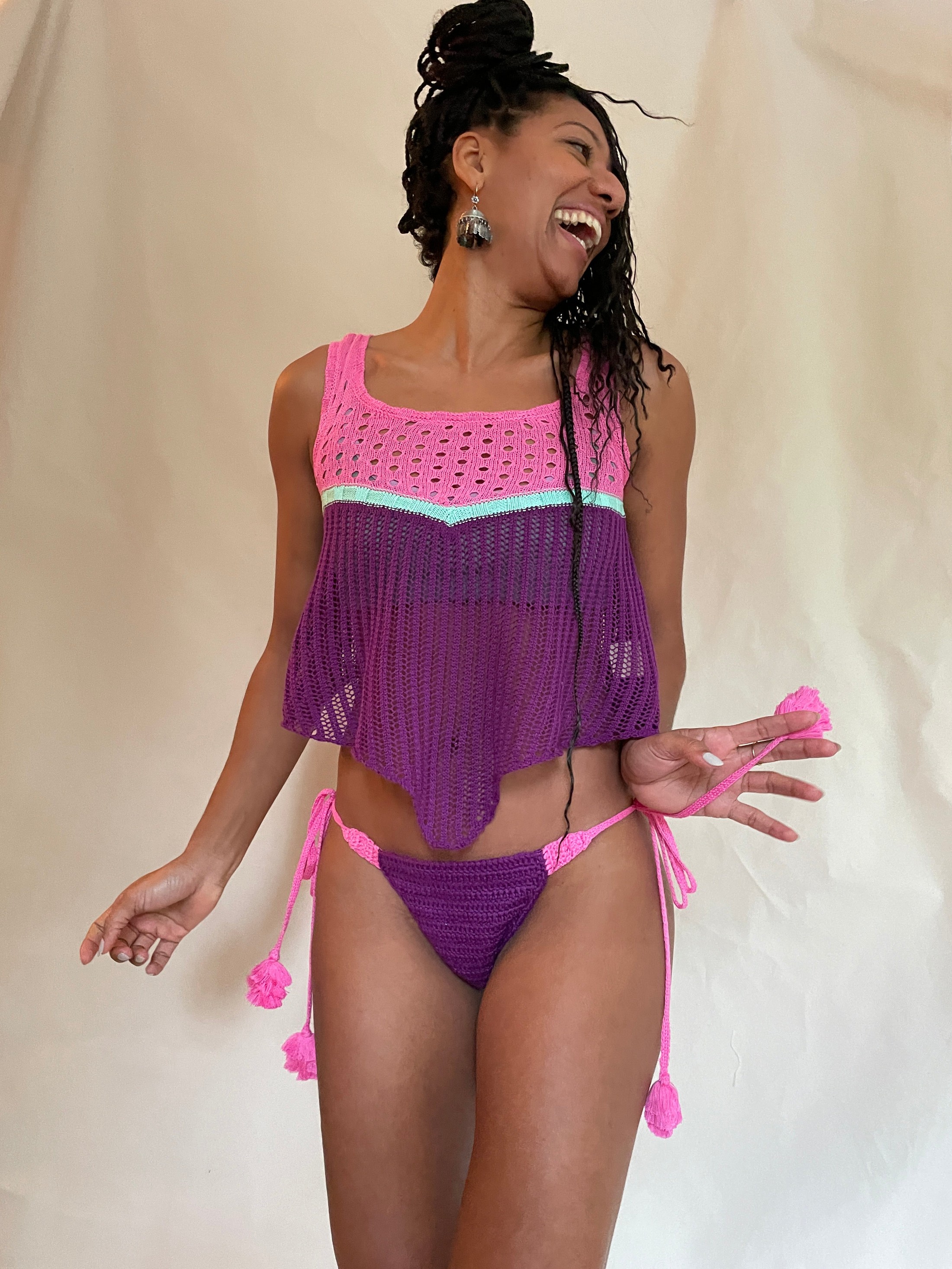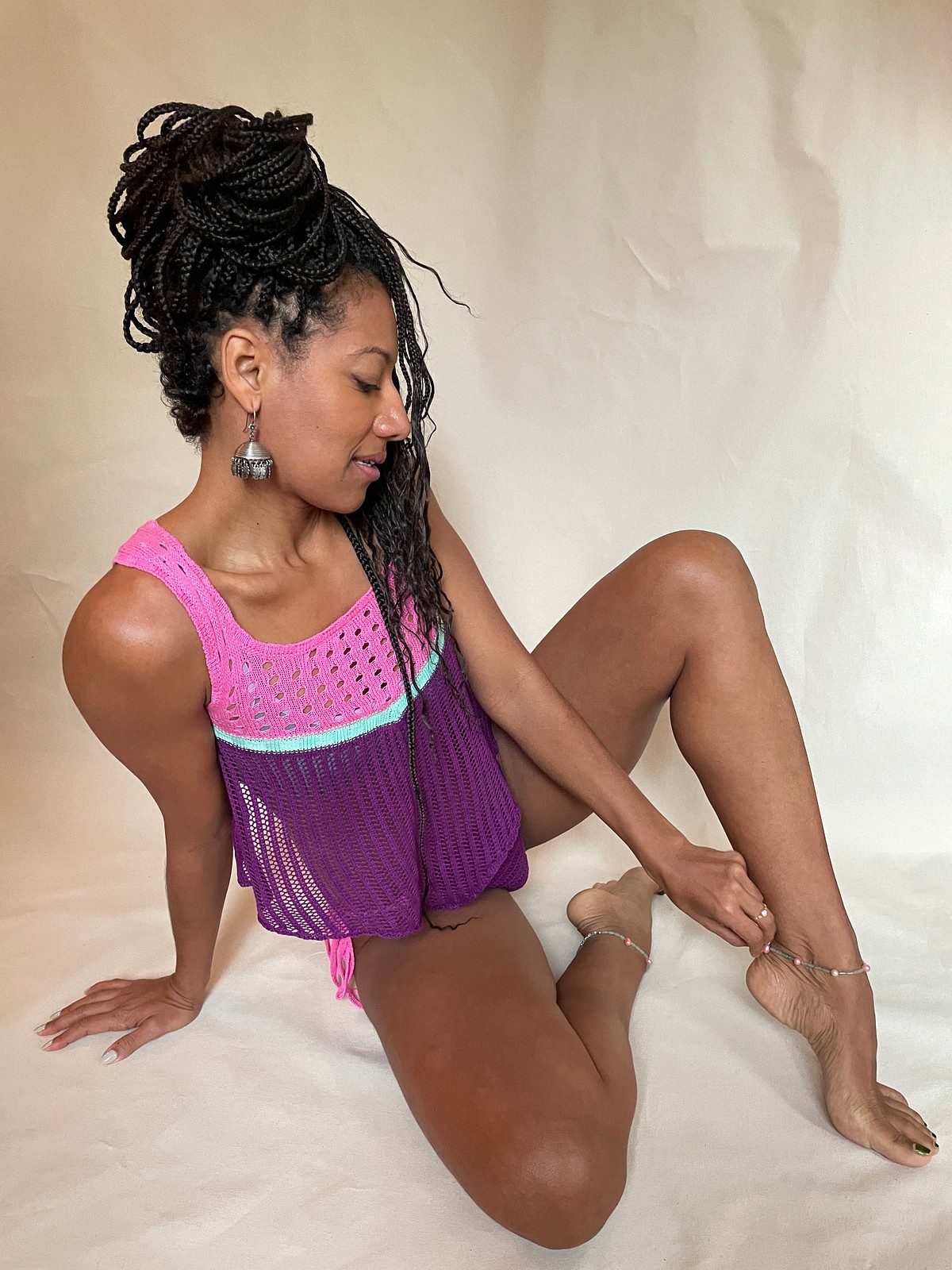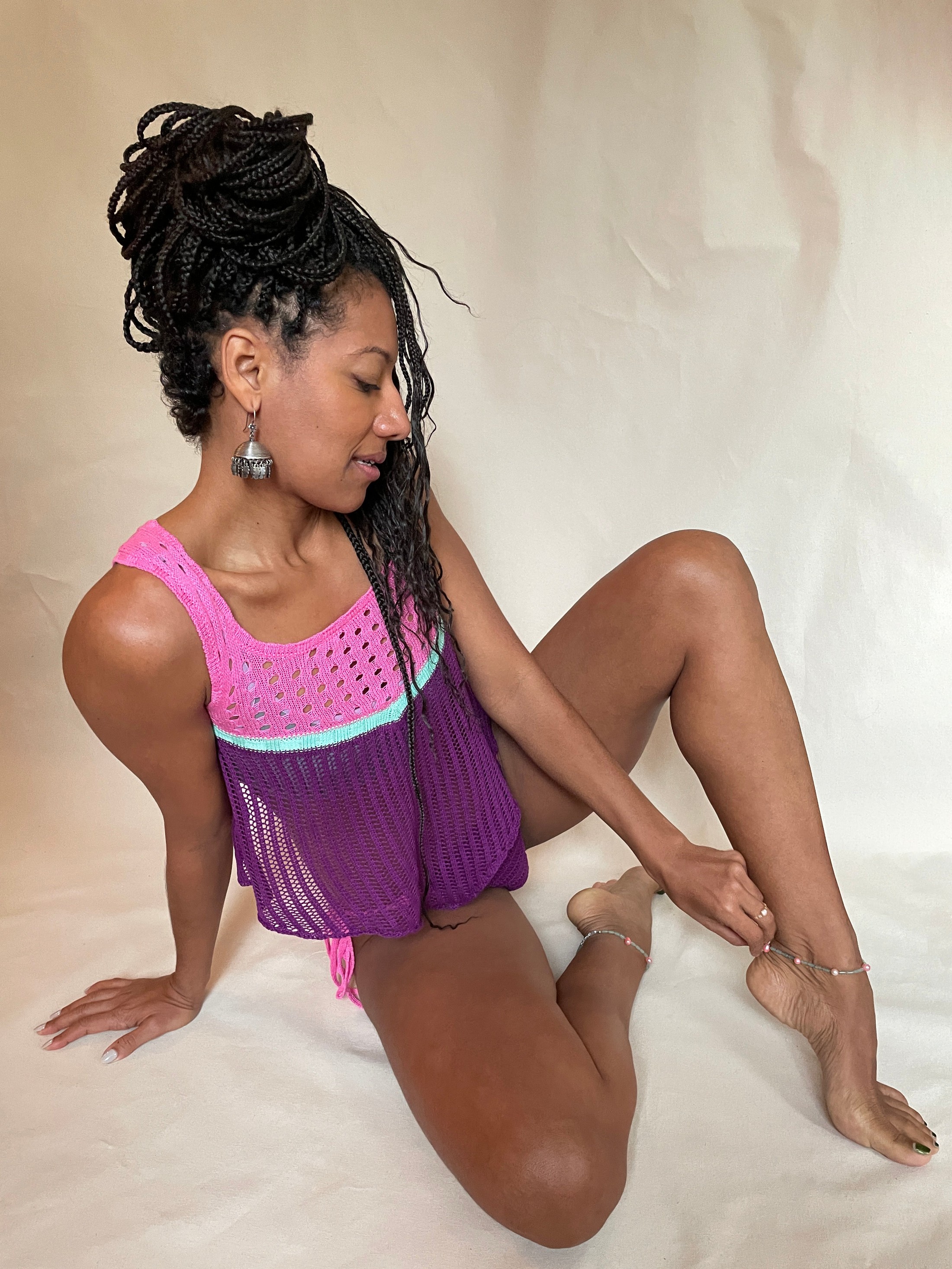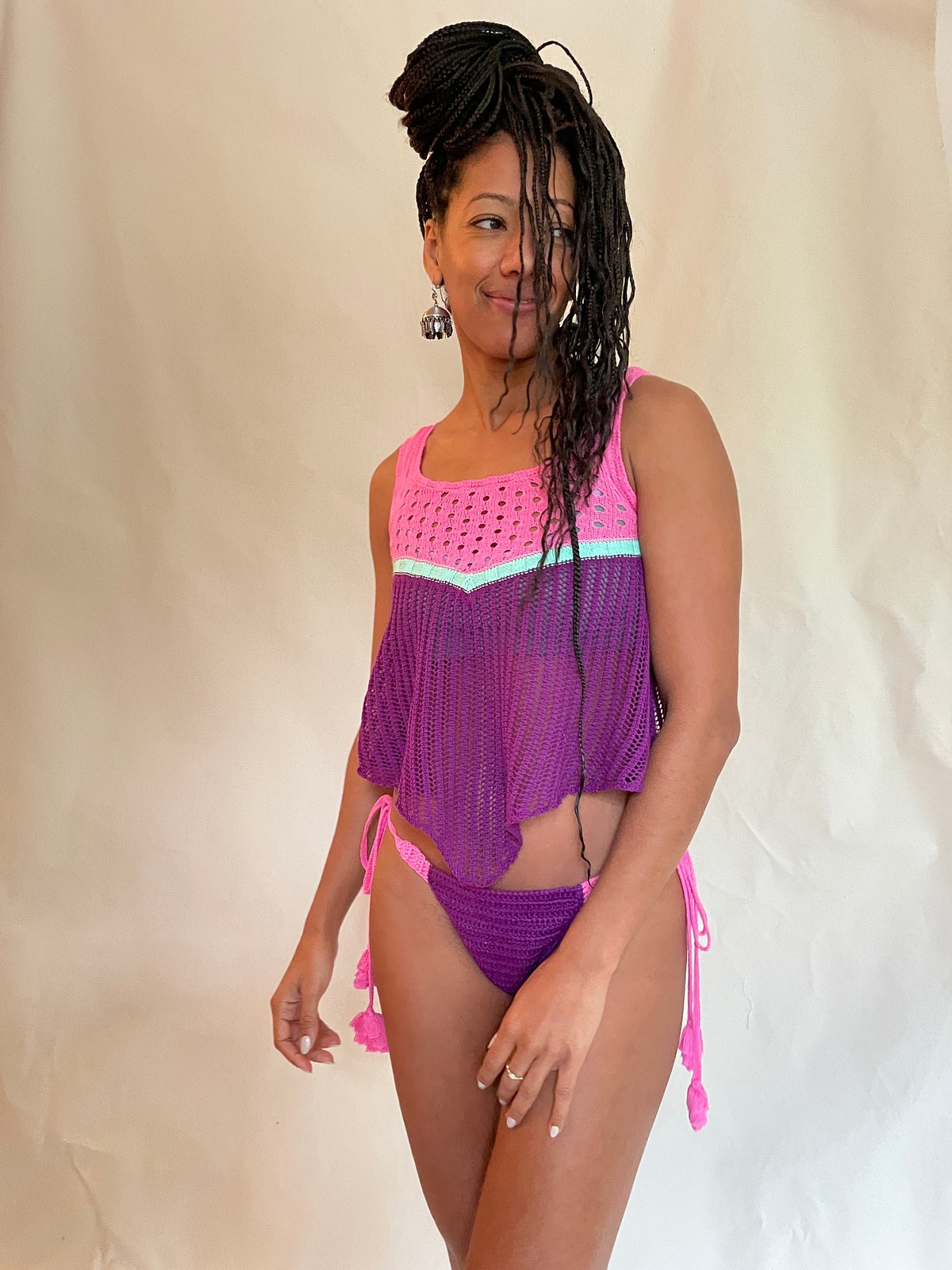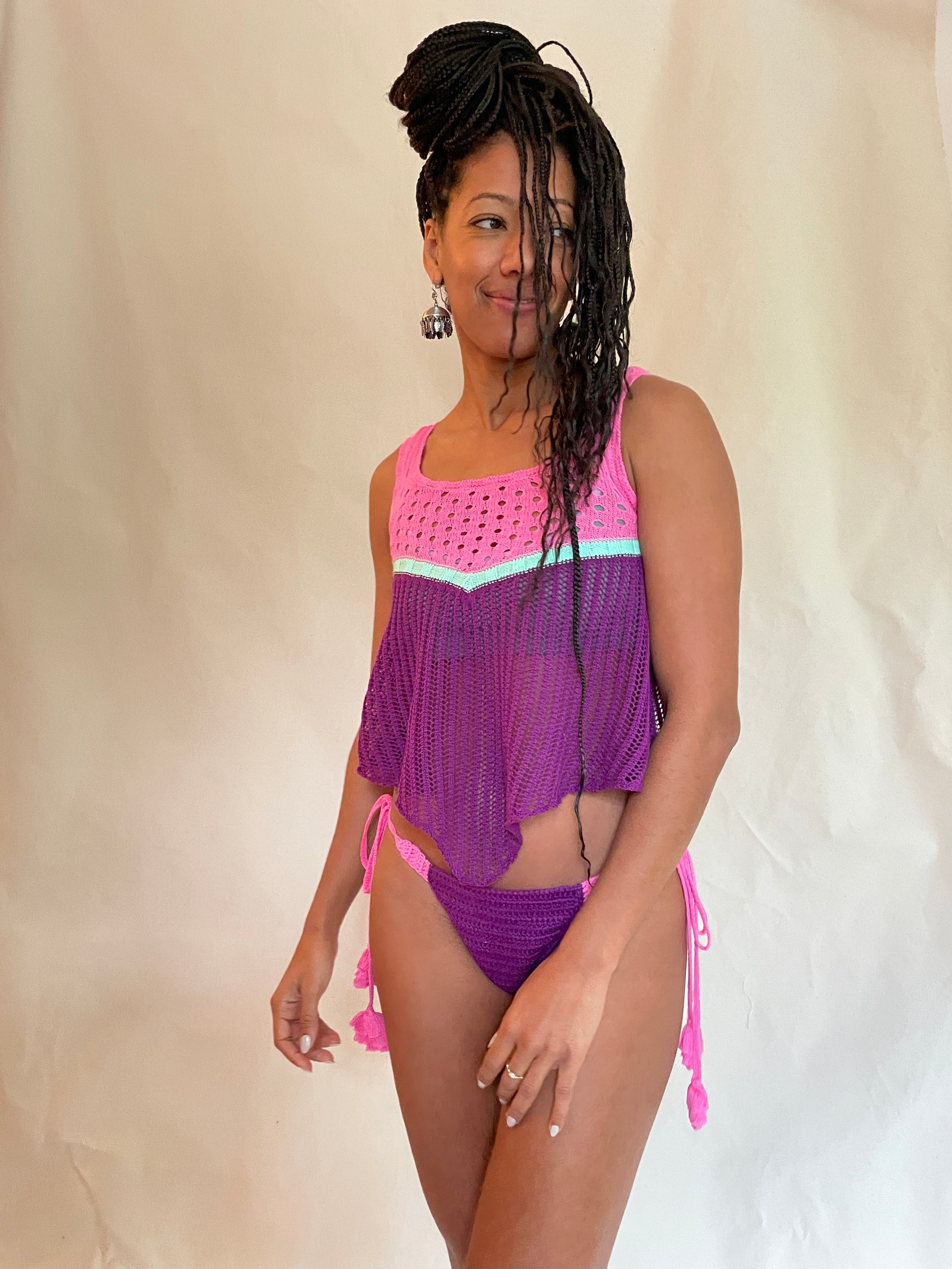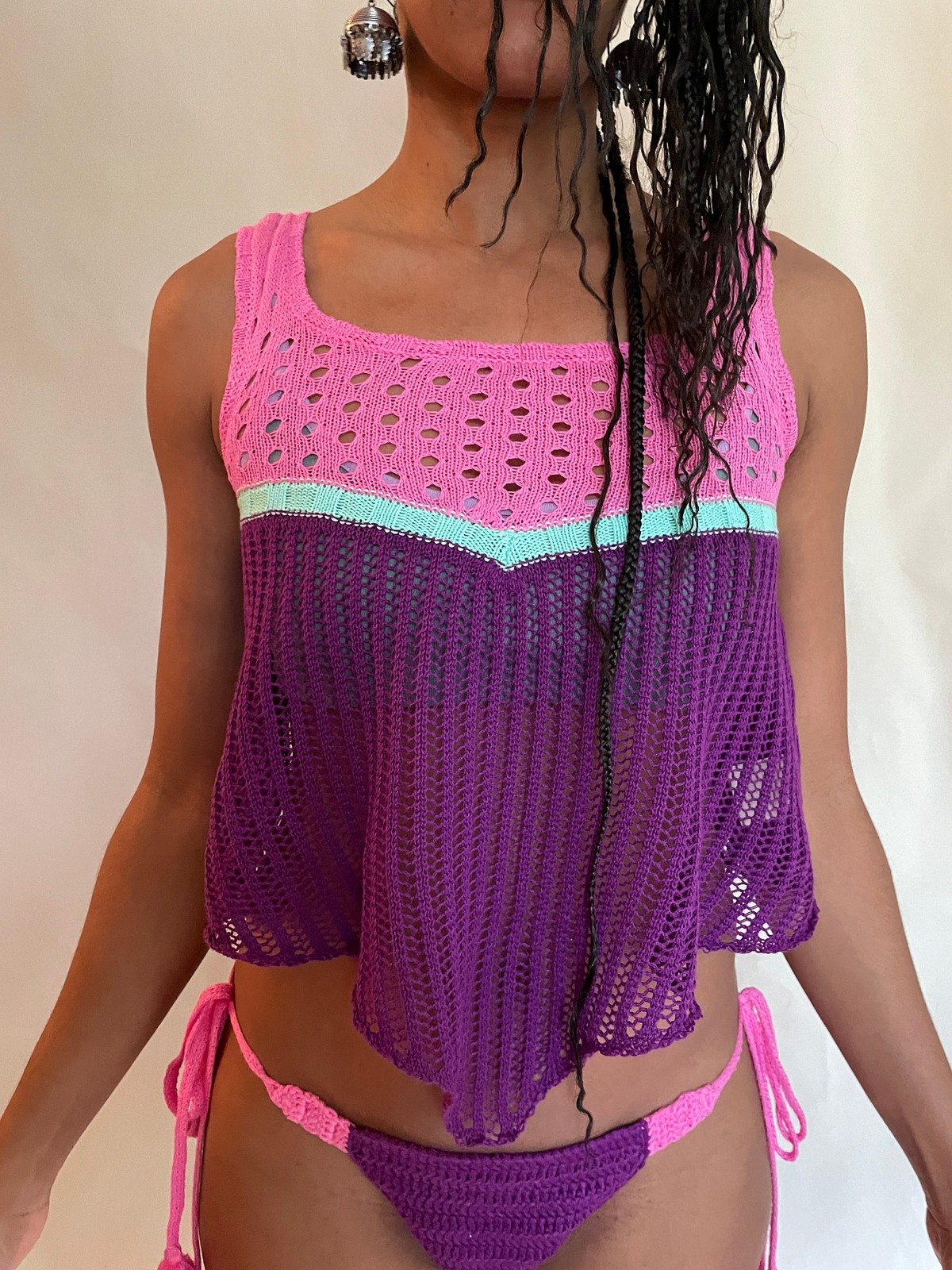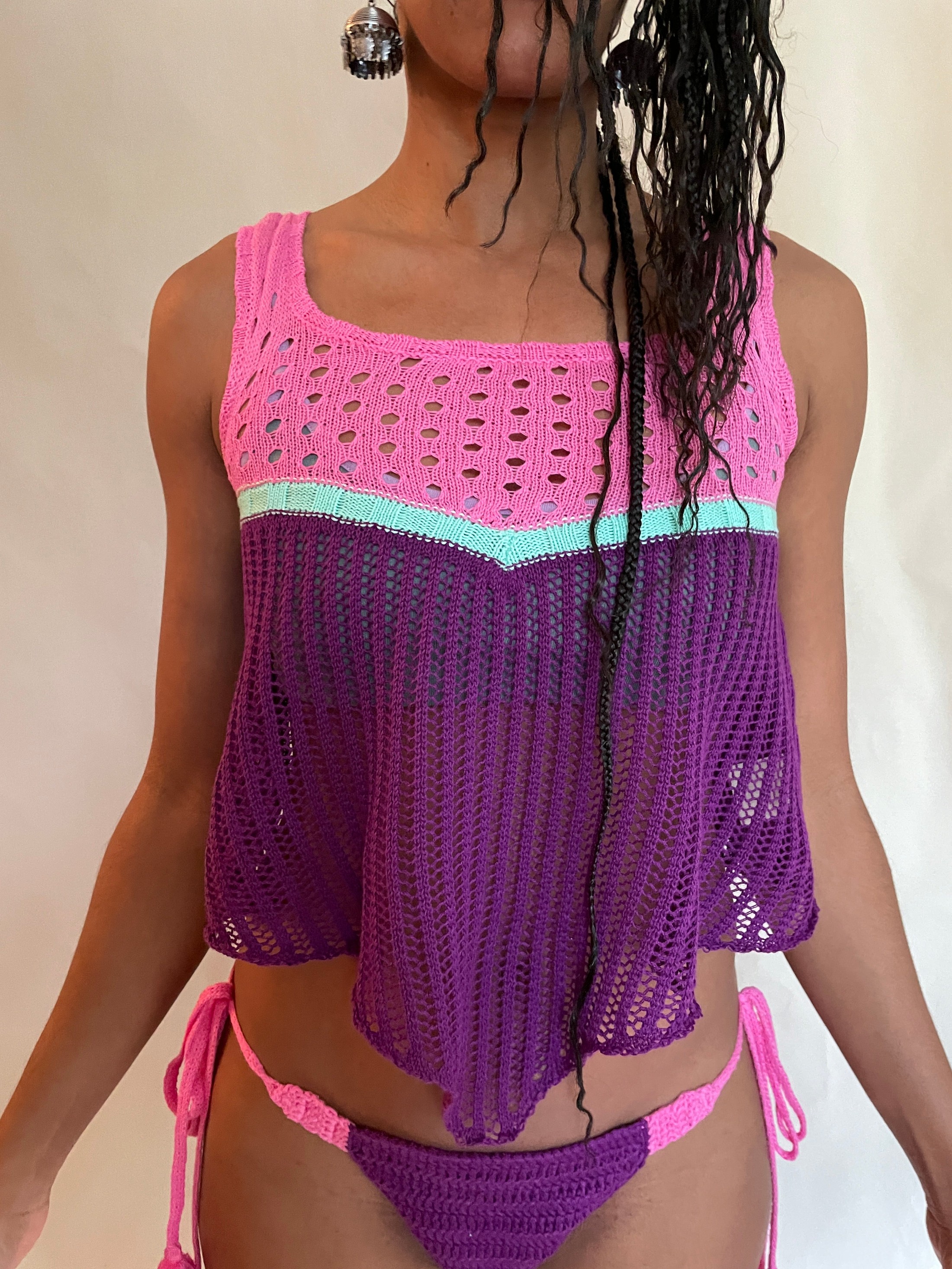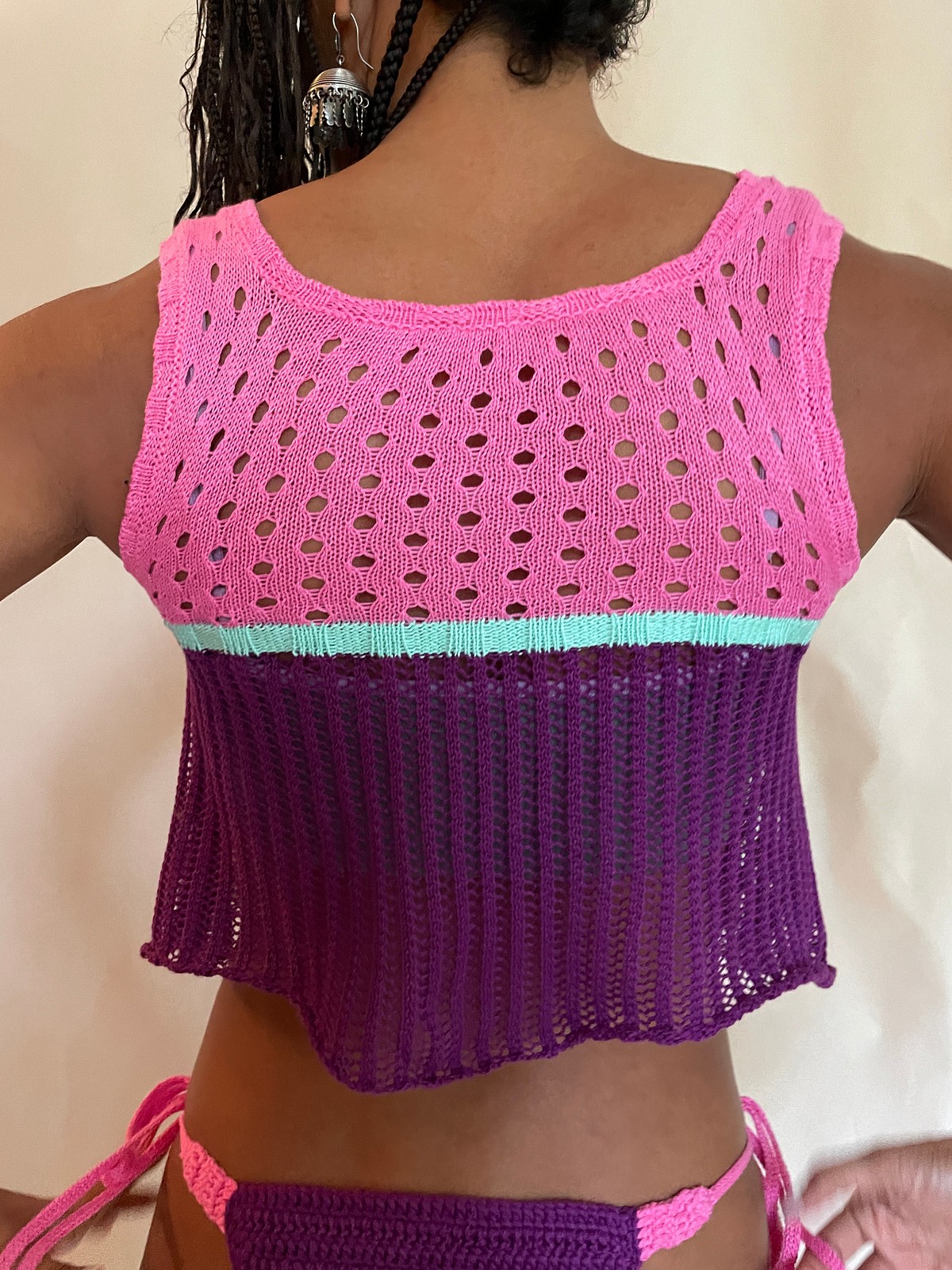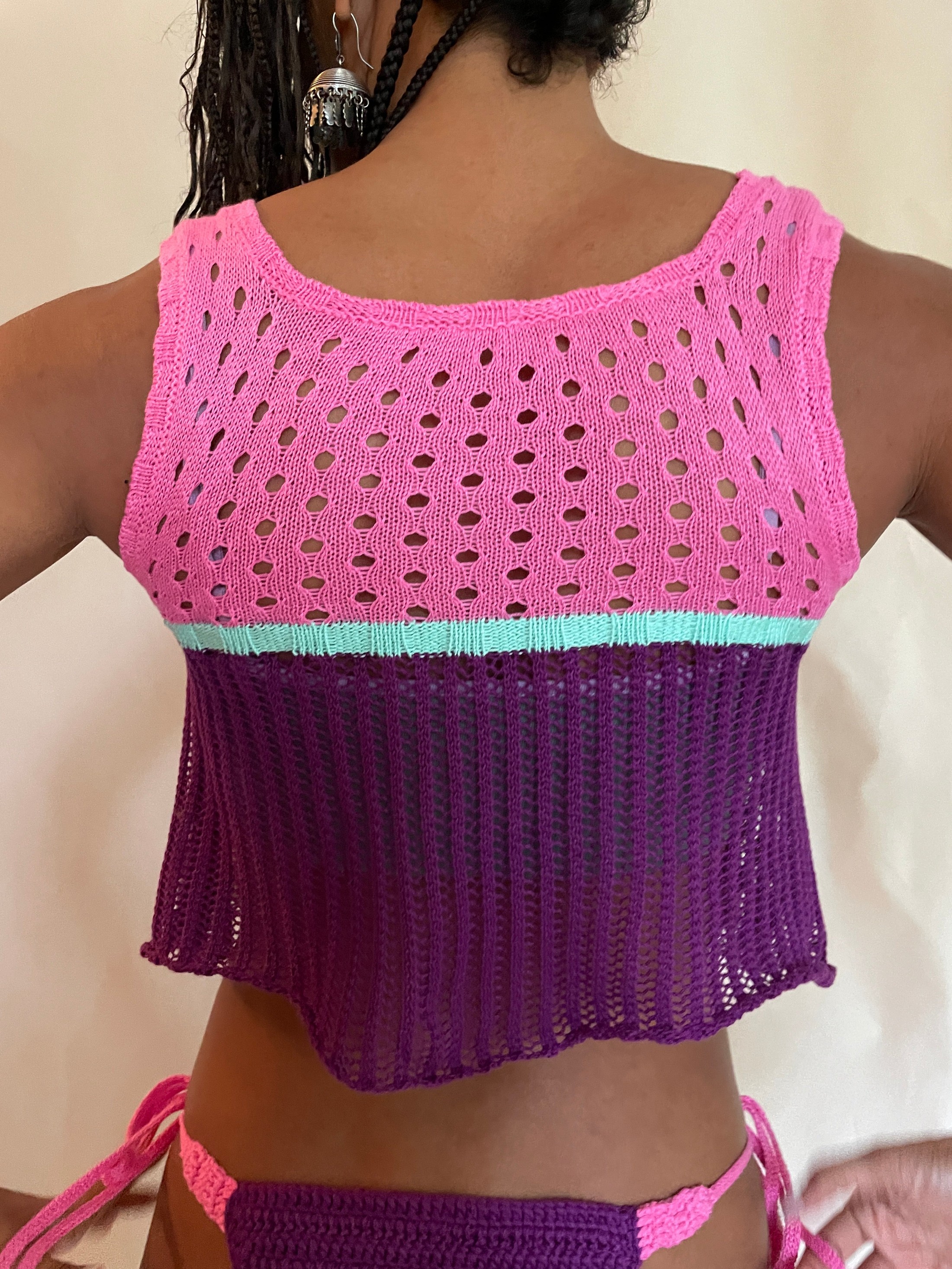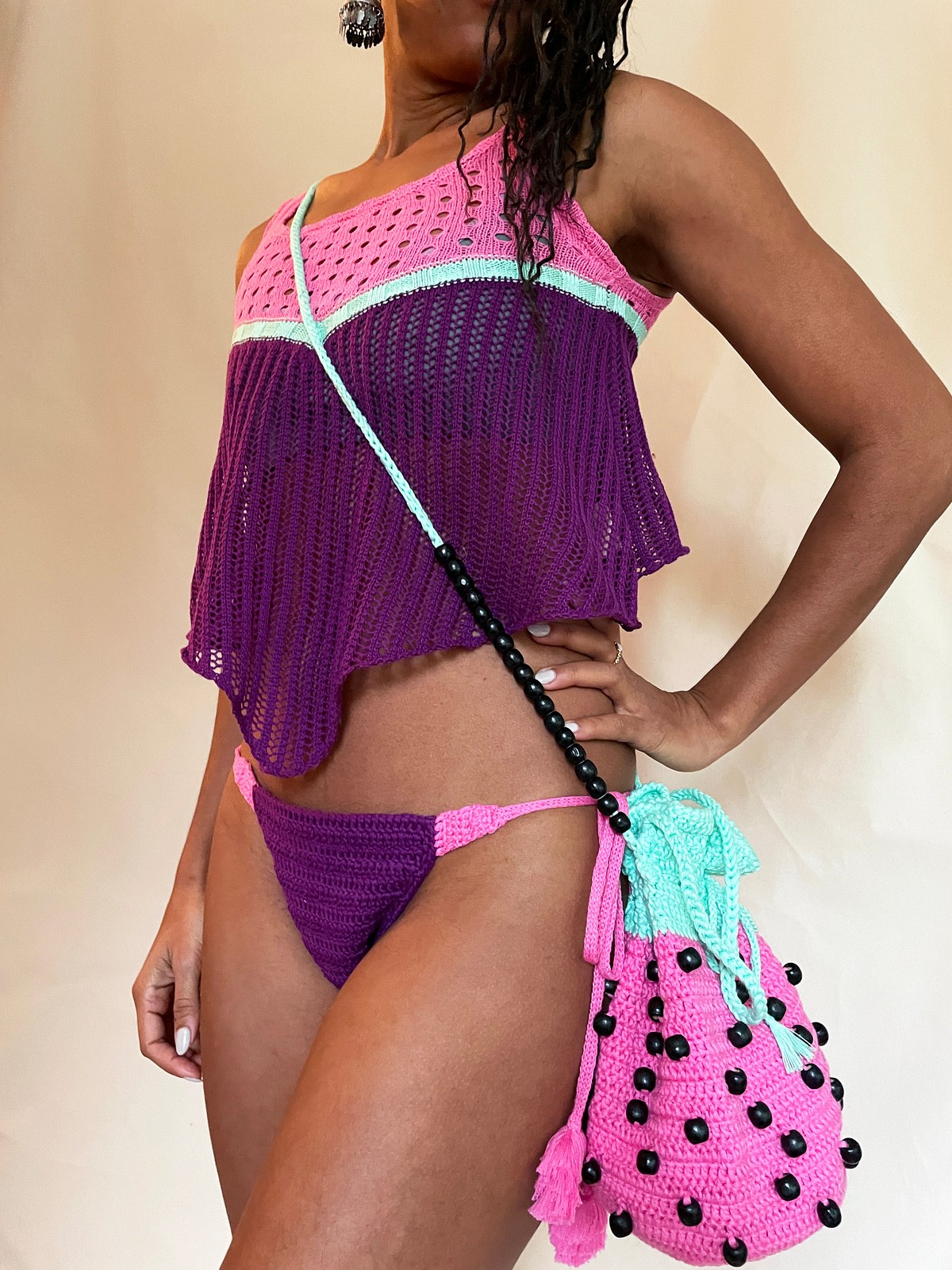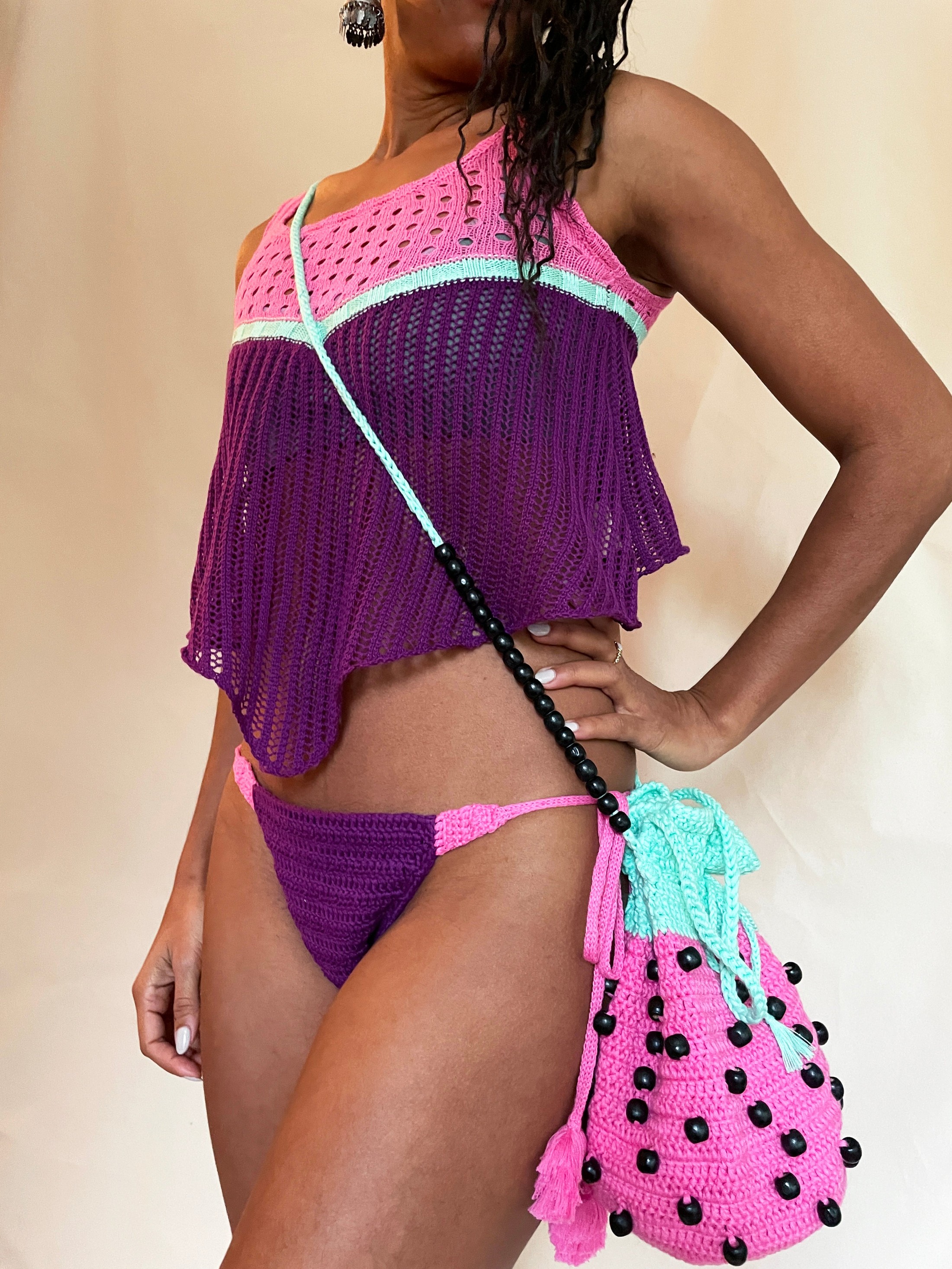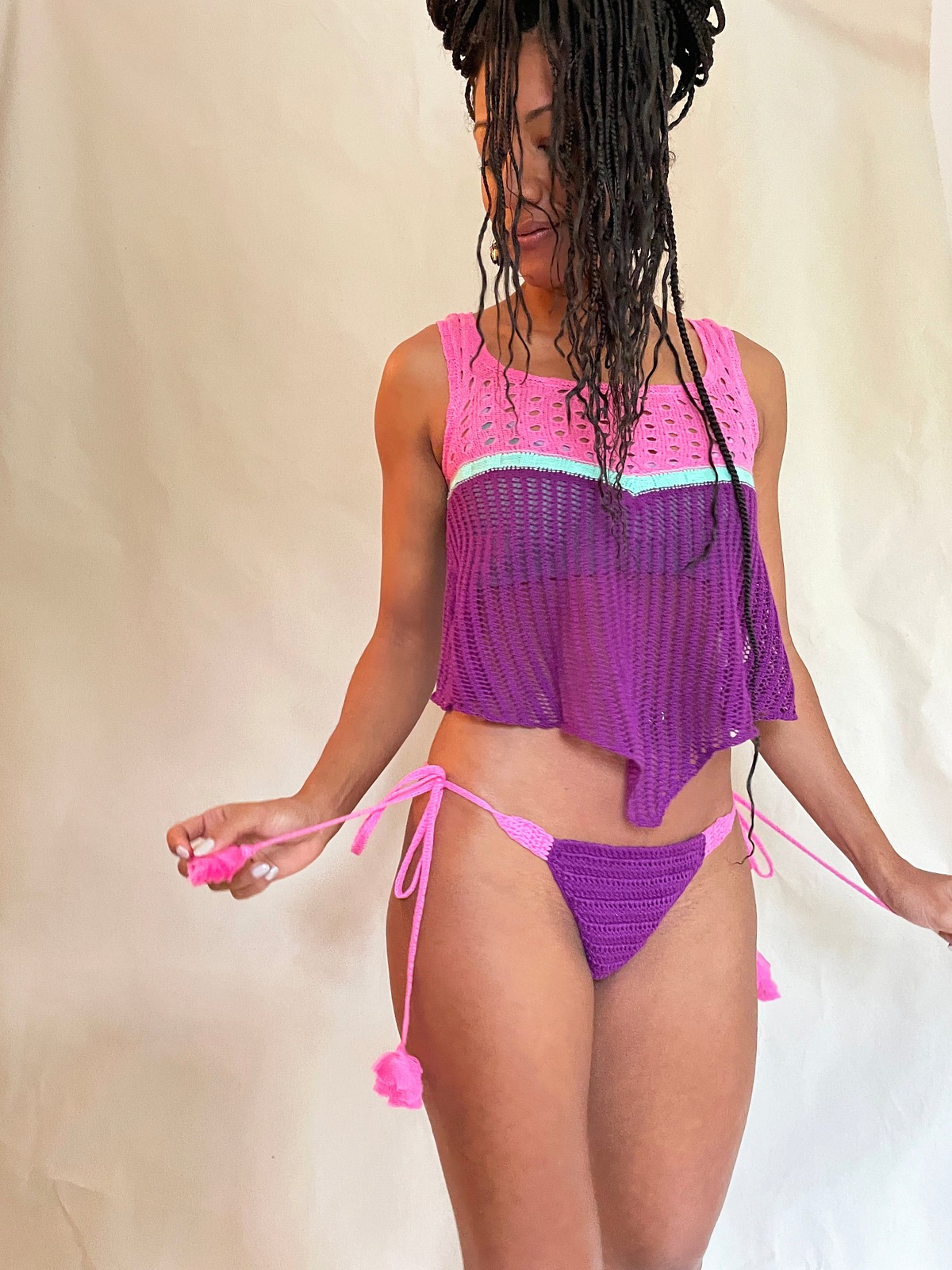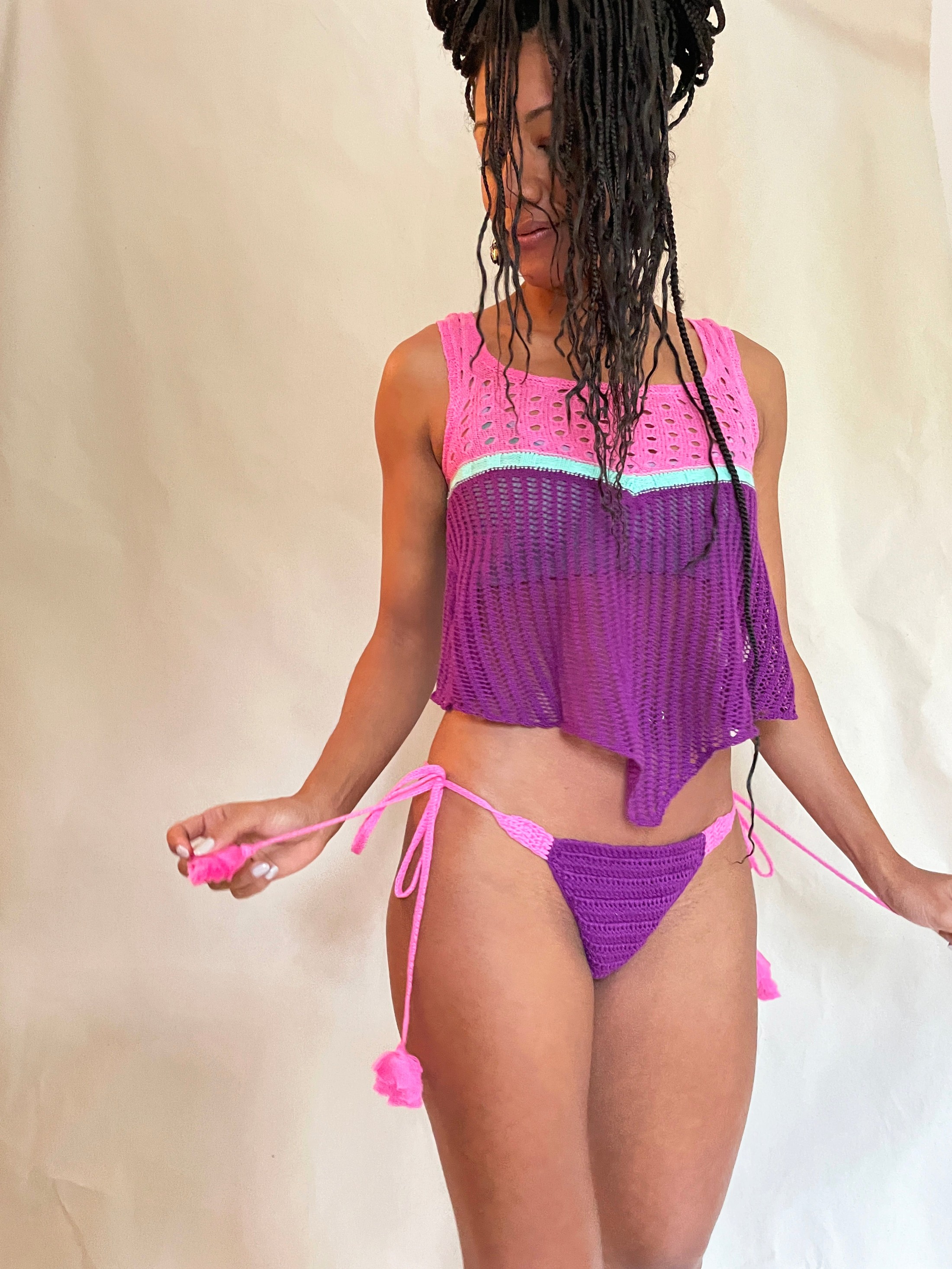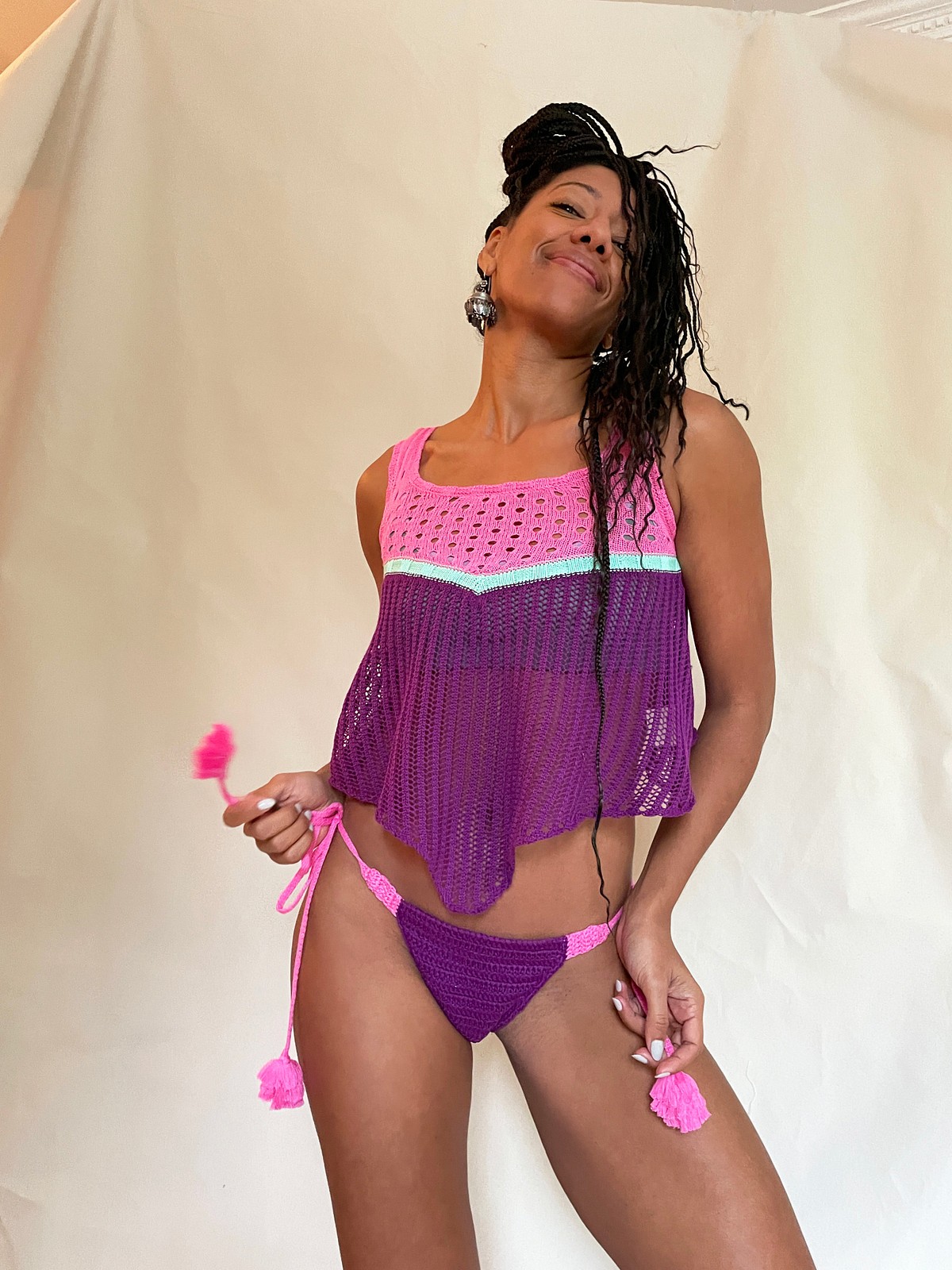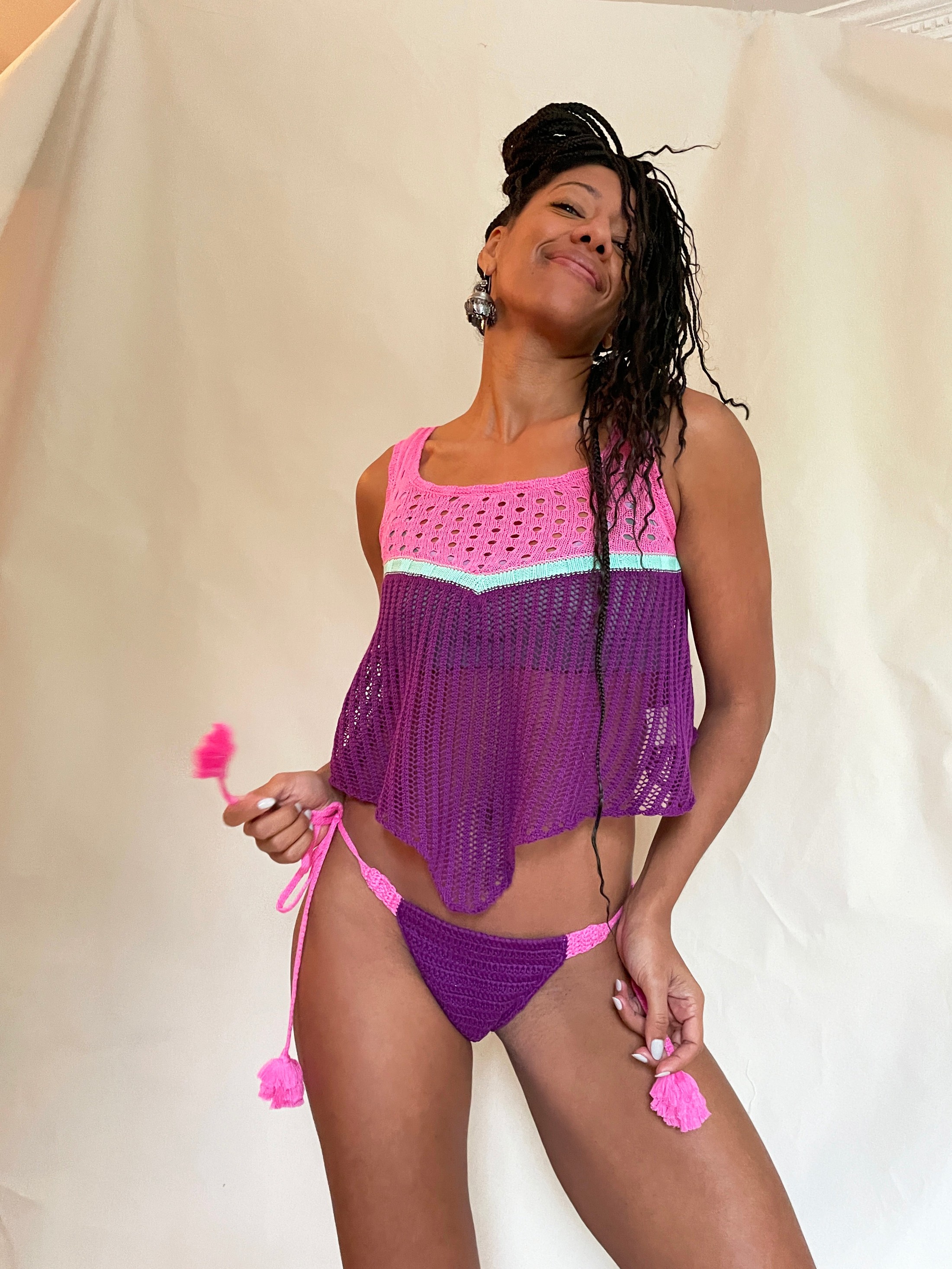 We're not supposed to have favorites, so let's just say we consider this knit tank an abacaxi must-have now. The lightweight, crochet-inspired summer top is designed with a colorblock of minty 'beach glass', bubble-gum pink, and purple, in a combination of 3 openwork knit patterns. Crop top pulls over the head, with a handkerchief style hem at the front, cropped length at the back. Perfect with our new sari wrap skirt or the matching purple sweater shorts.
Made from 100% Tangüis Cotton by a woman-owned and operated workshop in Lima, Peru.
100% Peruvian Tangüis Cotton.
Handwash carefully in cold water, dry flat.
Length at center front: 15.5in
Length at center back: 12in