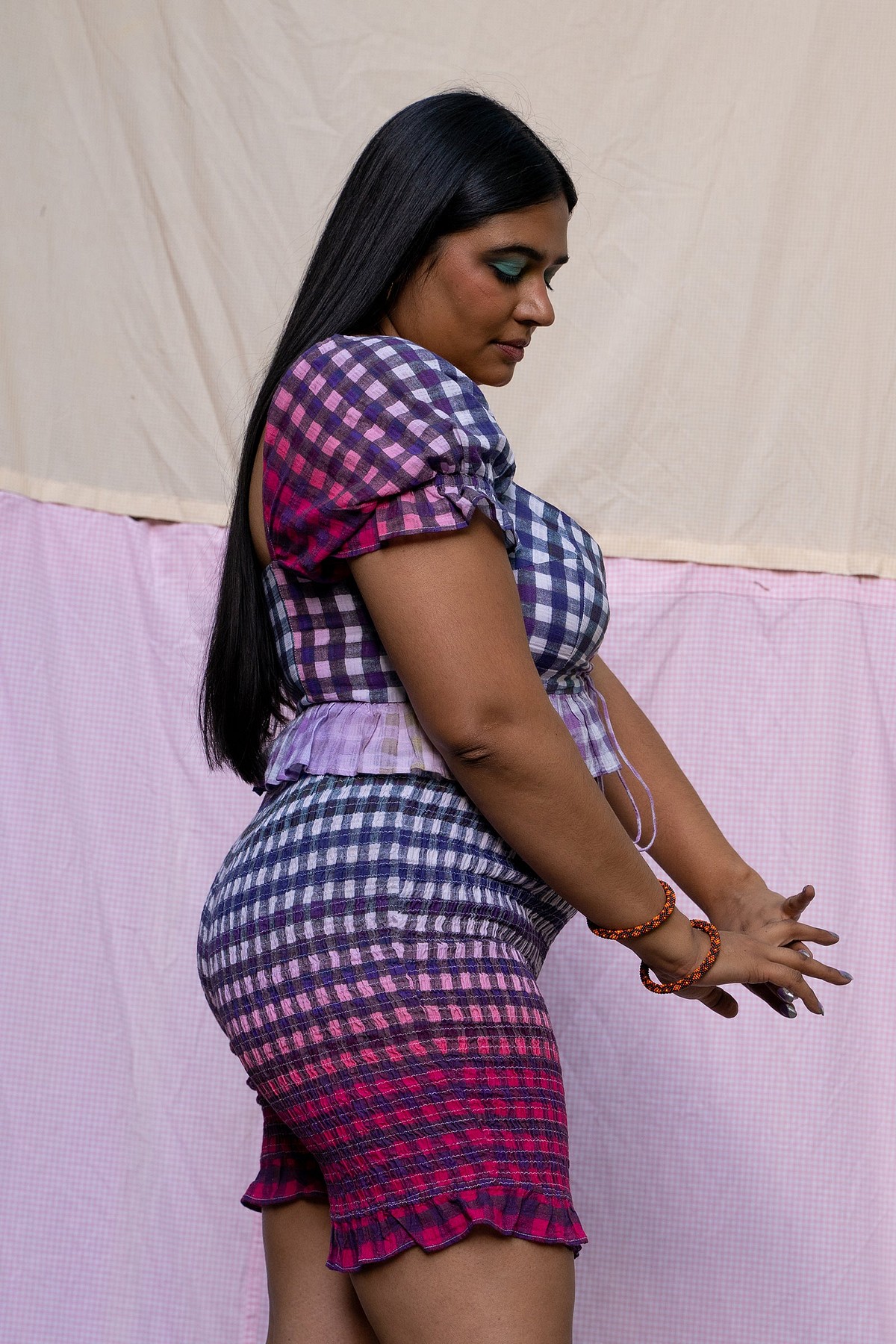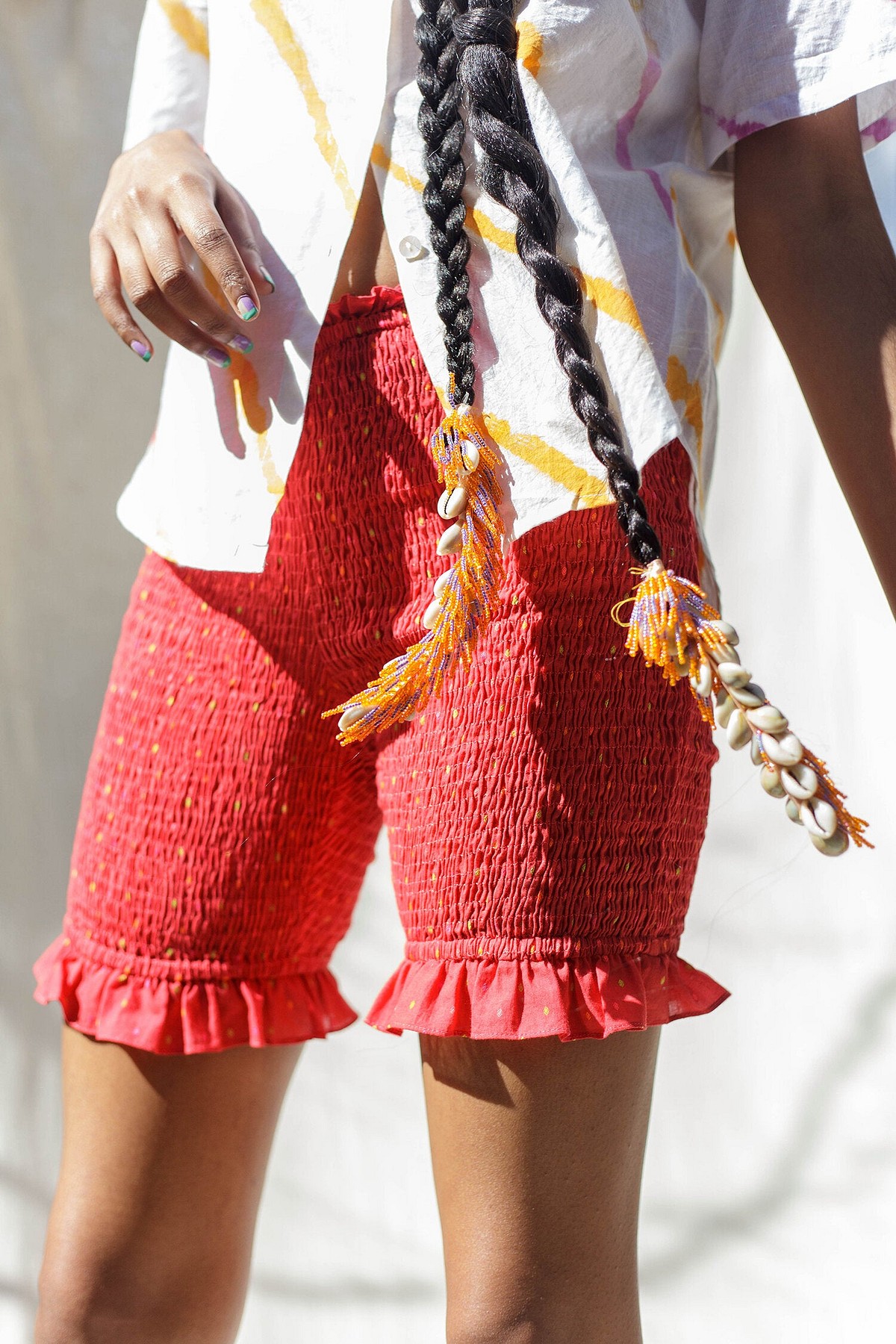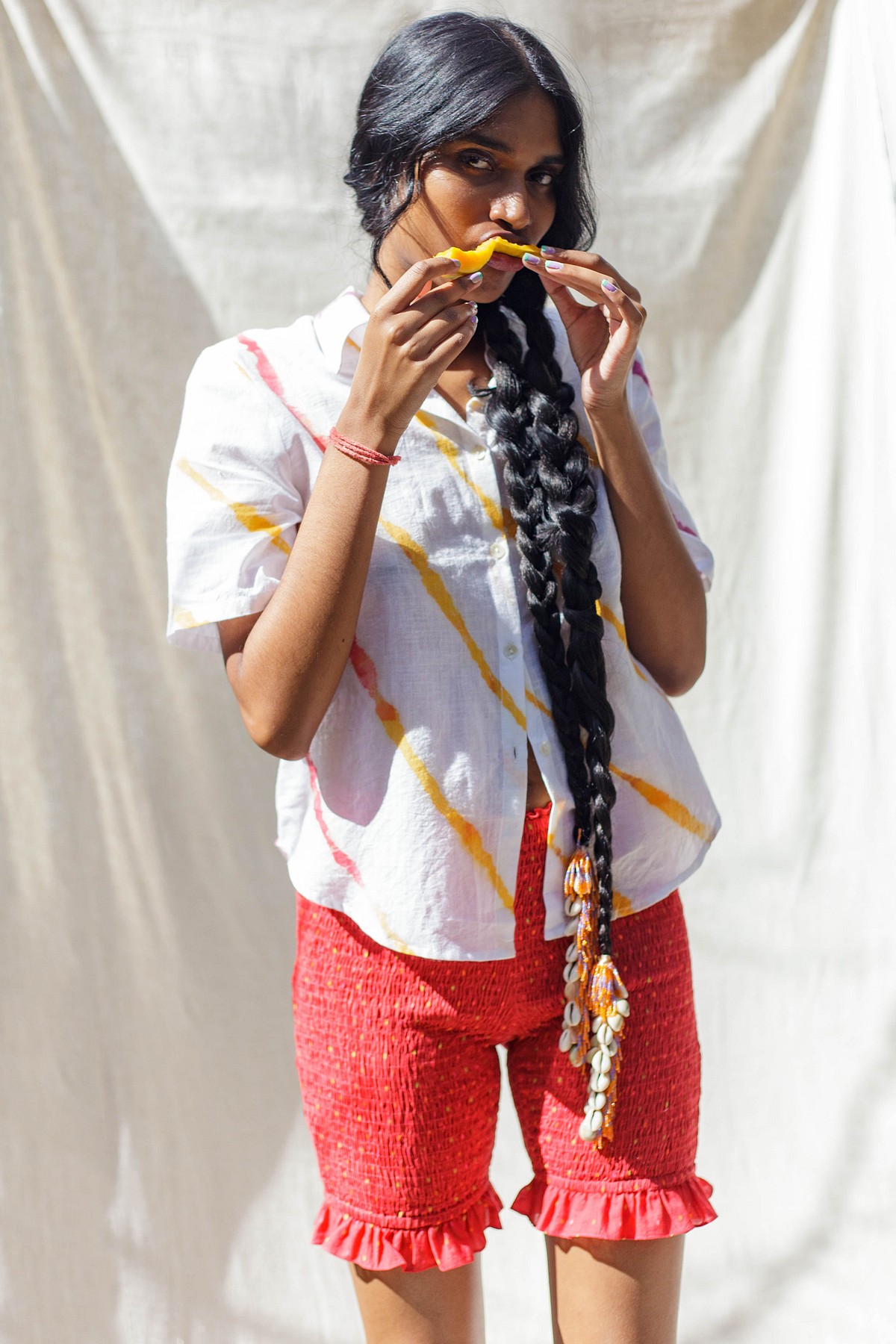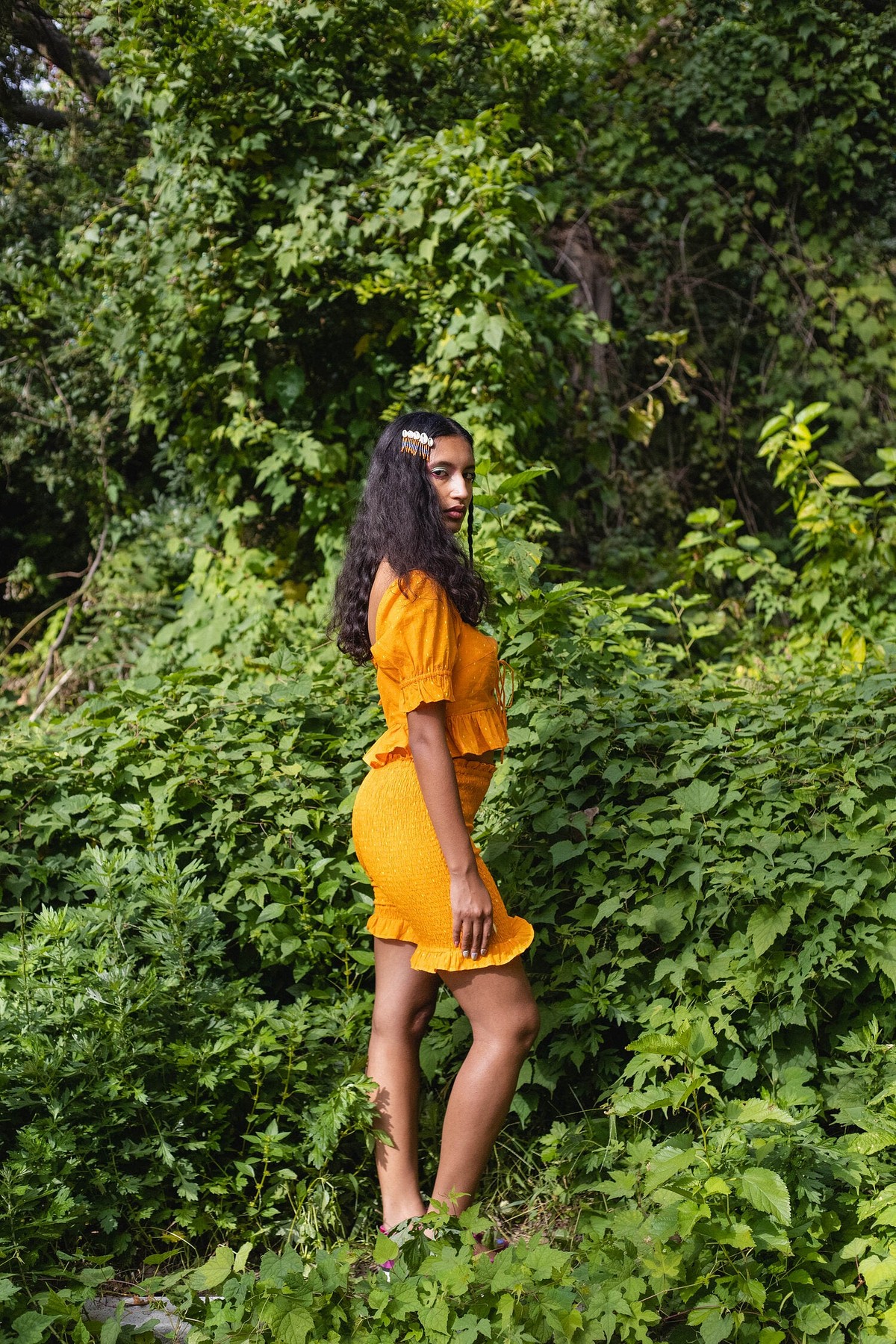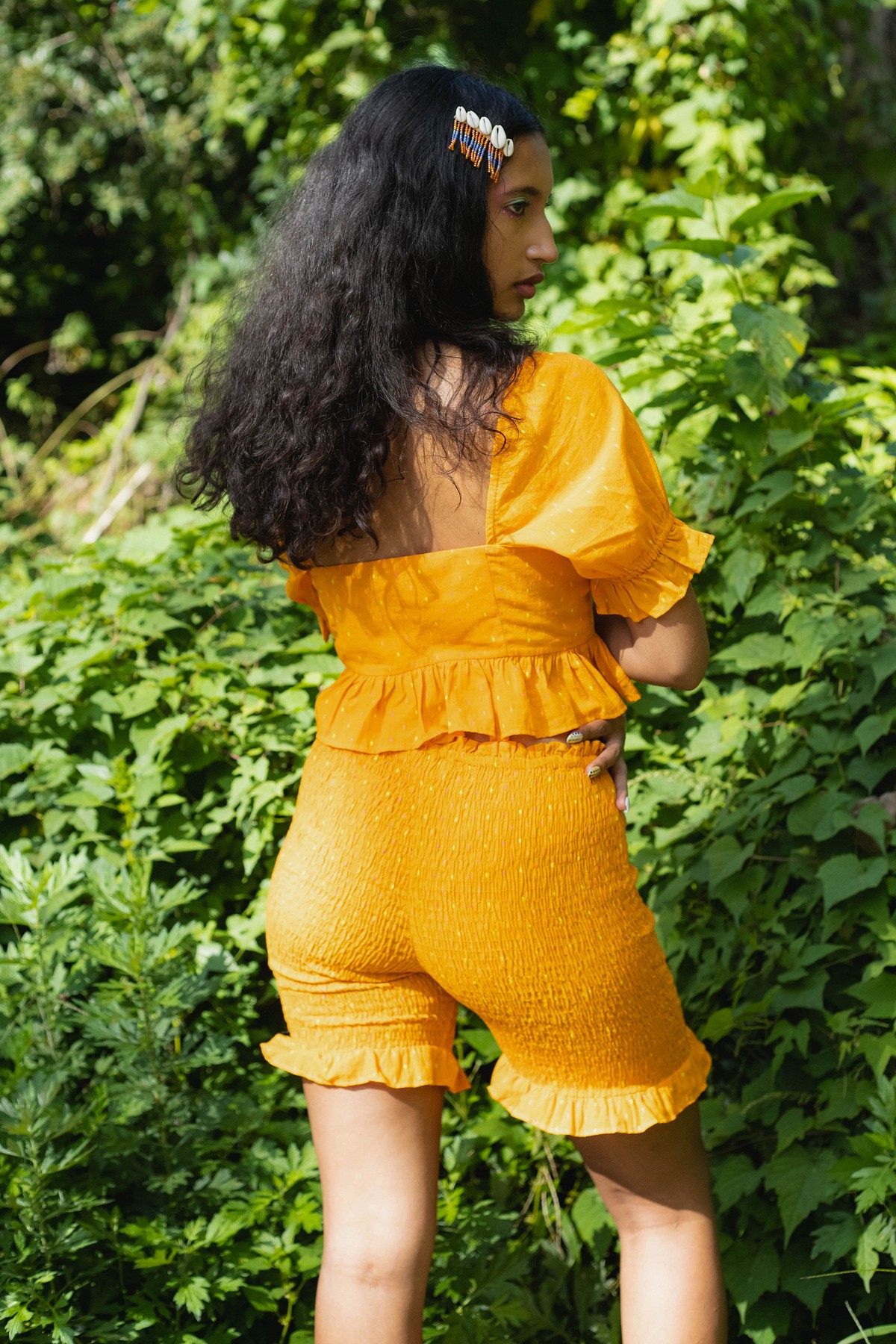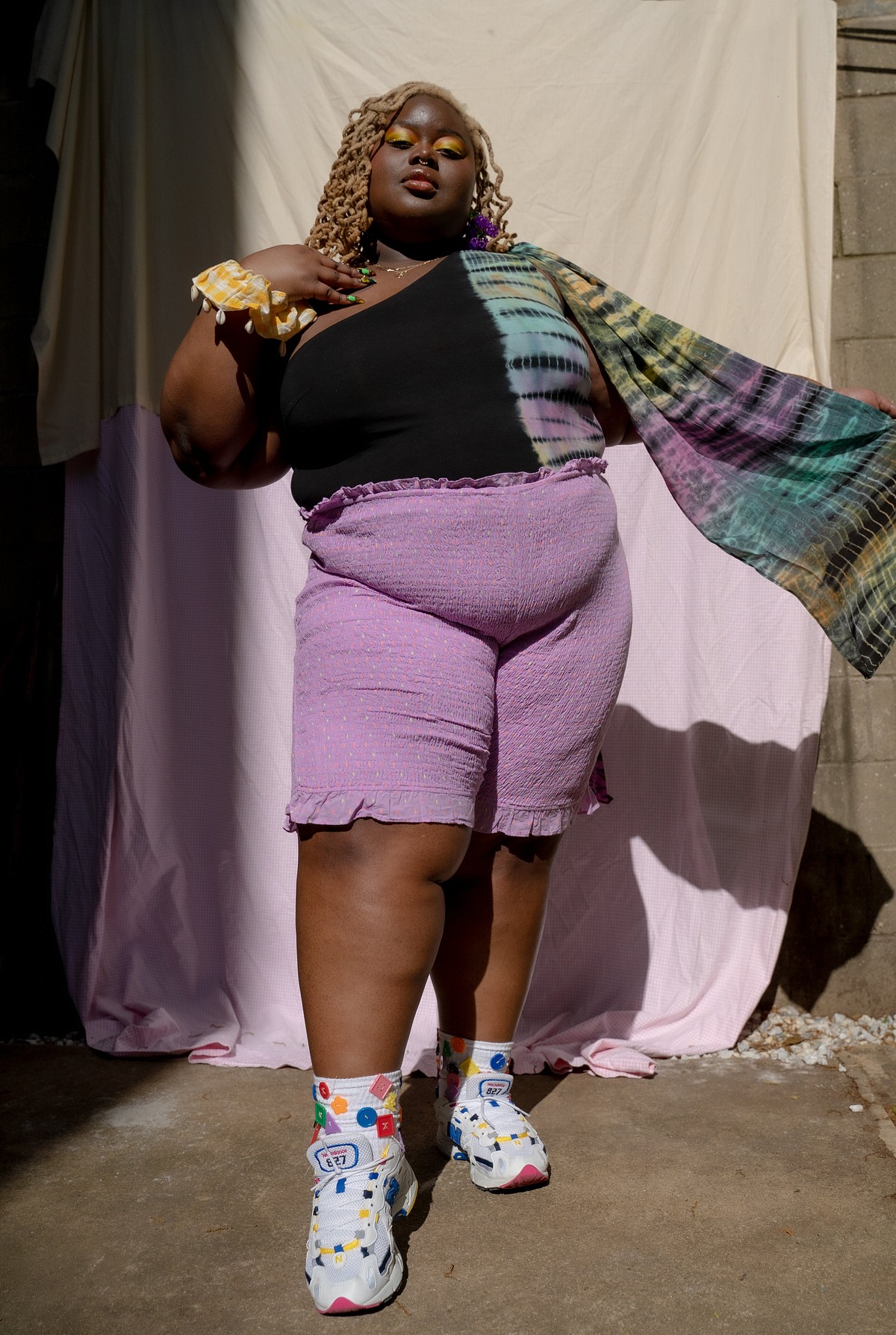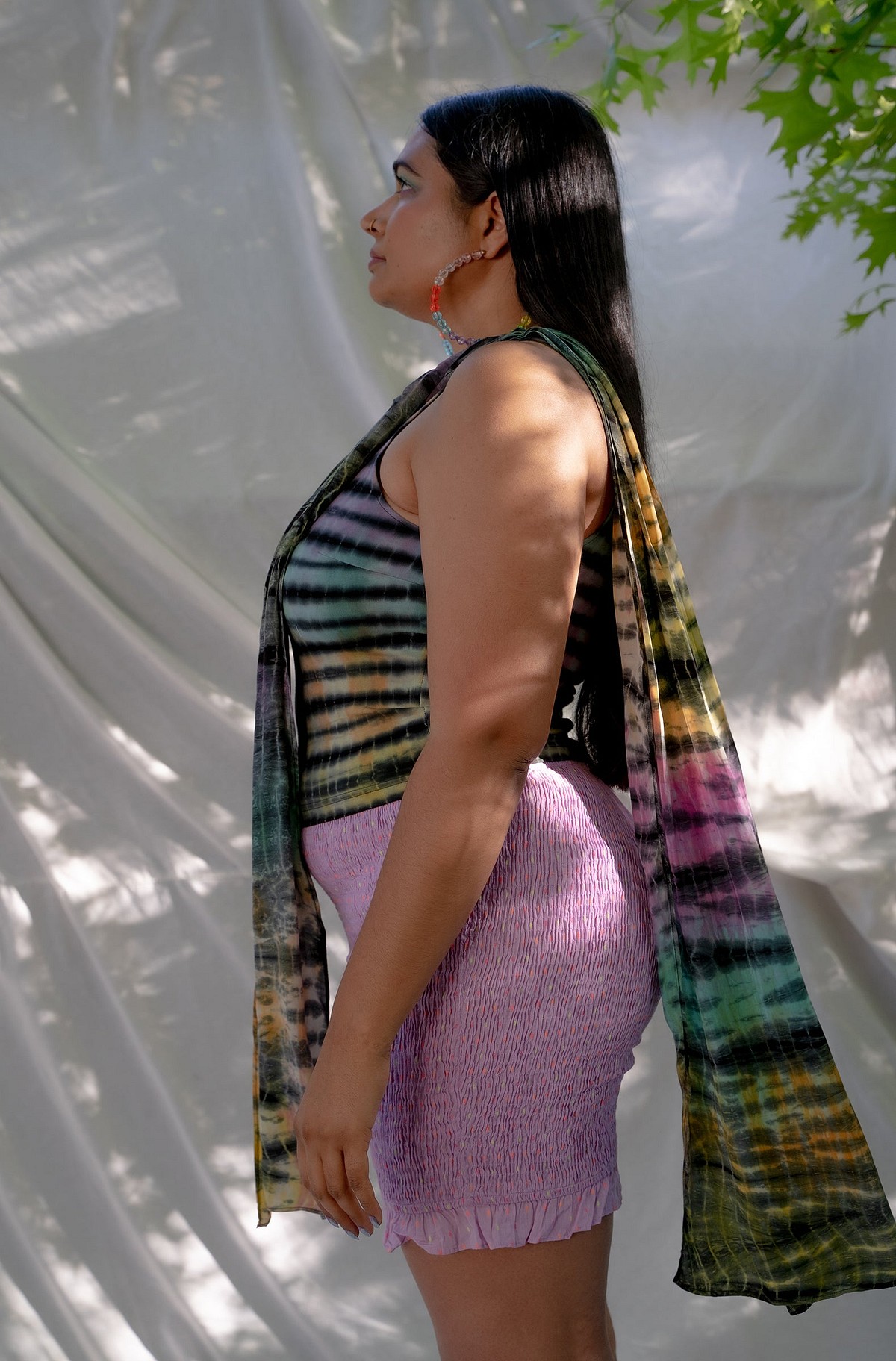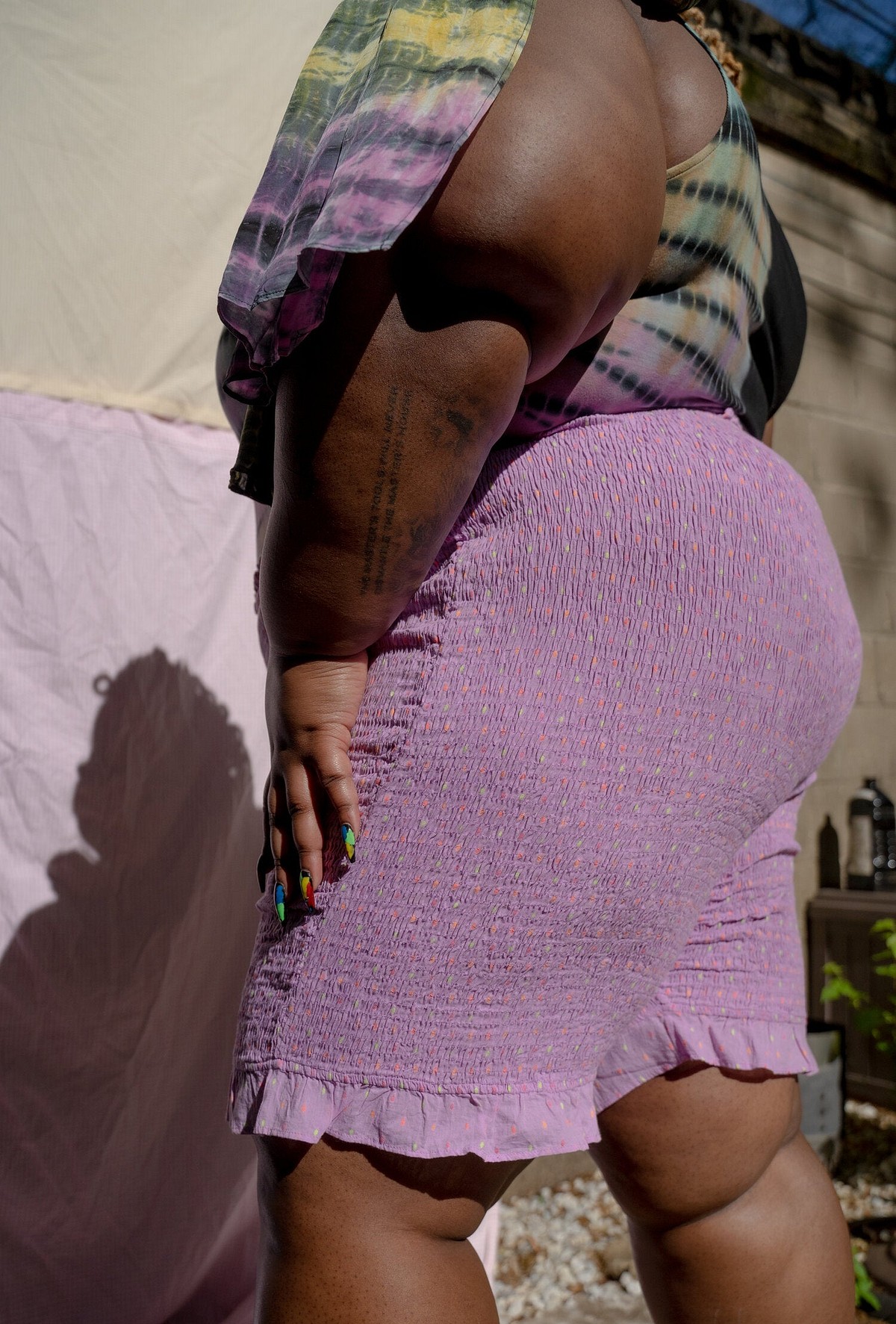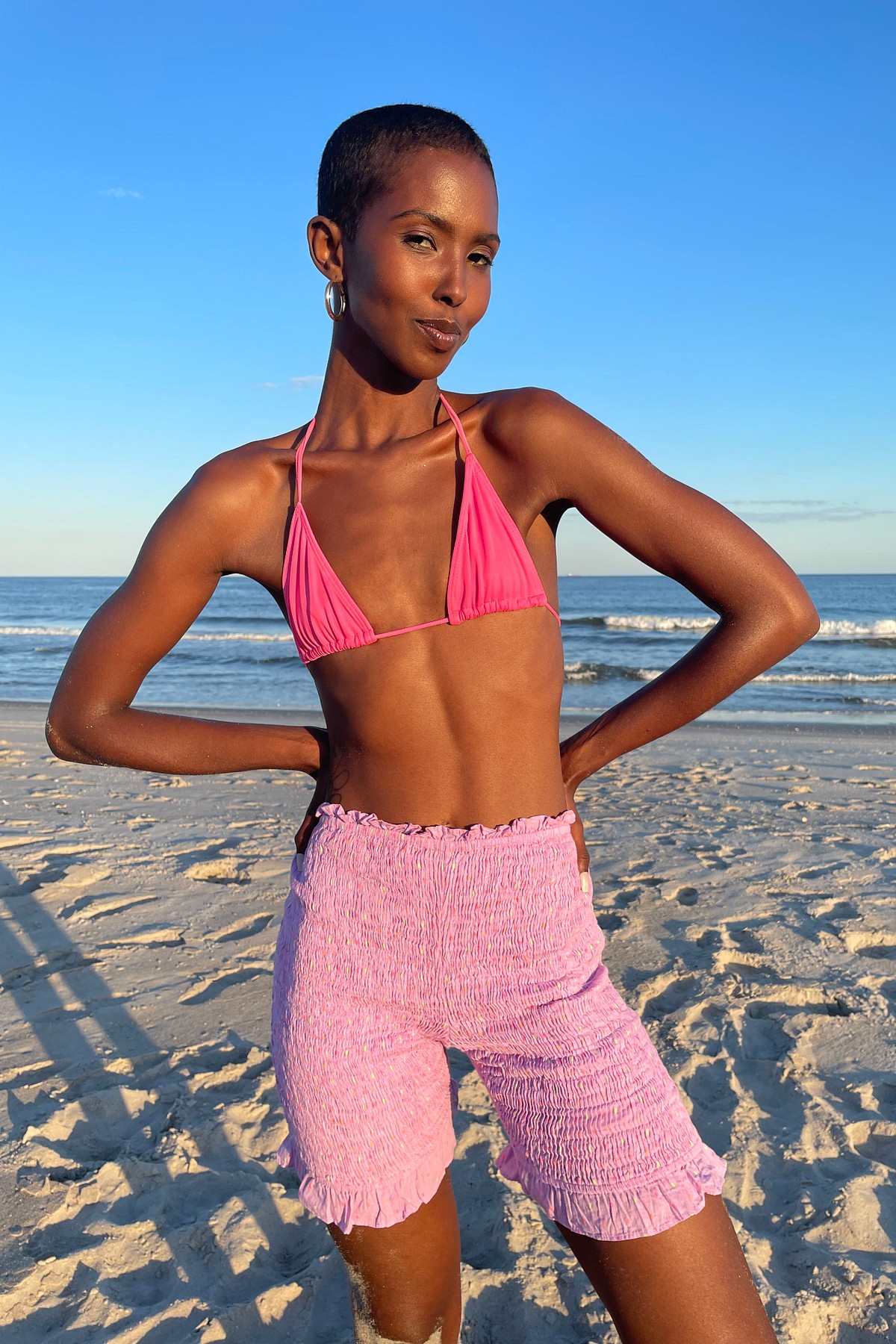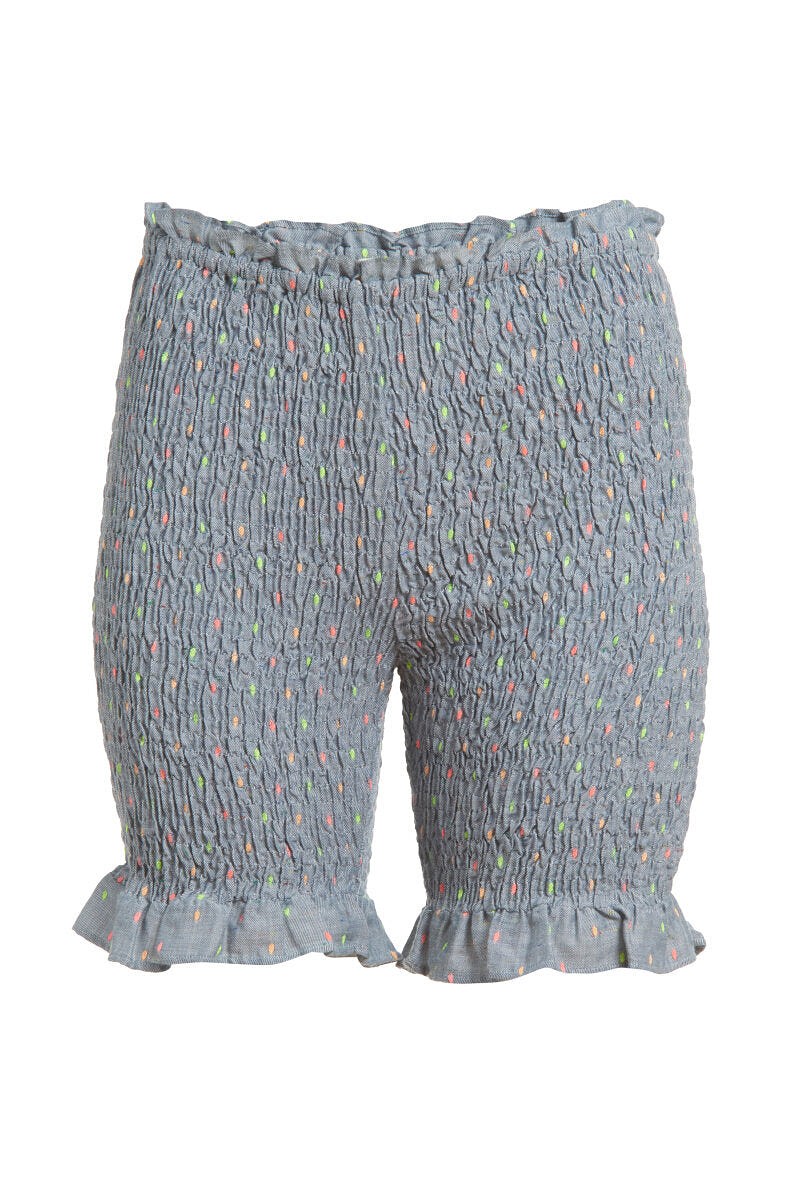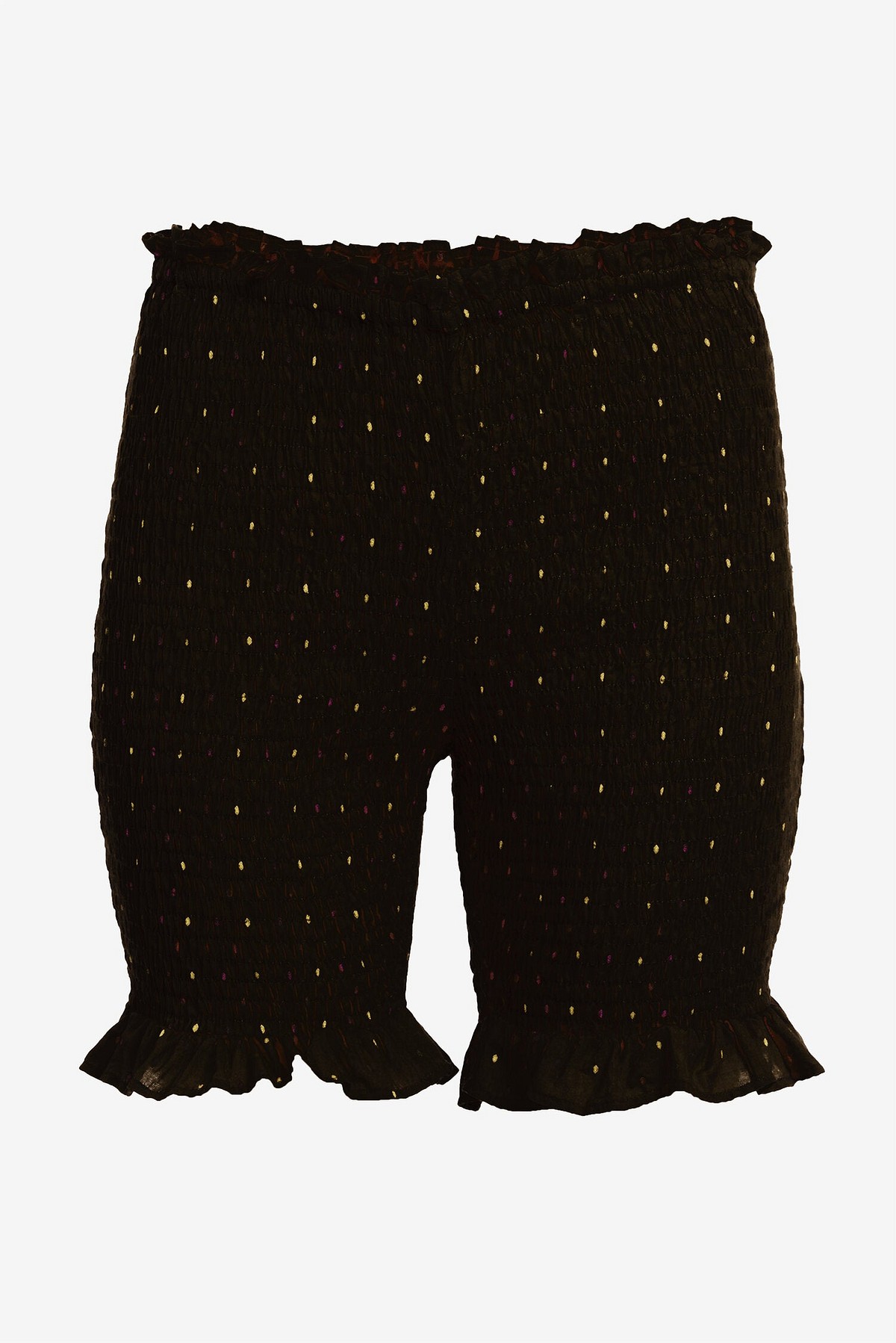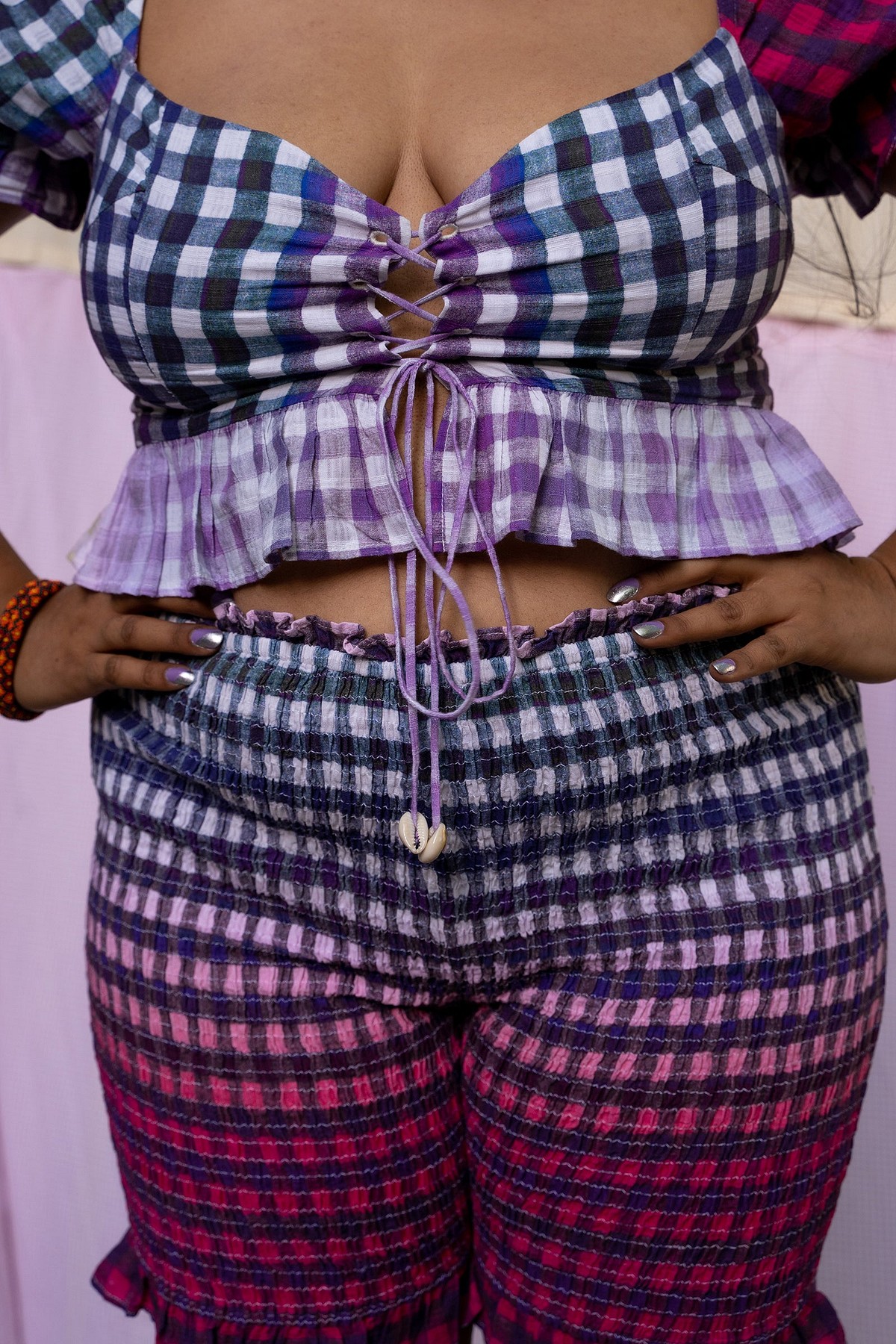 Our signature fully smocked shorts that you can simply pull on. Small ruffle edge hems. 100% textured cotton with elasticized smocking, in multiple colors including in our custom 'cosmic gingham' print.
Handwash carefully in cold water to protect the elastic smocking. Dry flat or hang dry. Avoid tumble drying heat which could damage the elastic smocking.
1st model is wearing an XL (Sheena- gingham), 2nd model is wearing an S (Andrea- strawberry), 3rd model is wearing an s (thasfia- marigold), 4th model is wearing a 4X (Maya- lilac), last model is wearing a size S (Farhia - lilac).