Orchid Silk Mixed Media Dress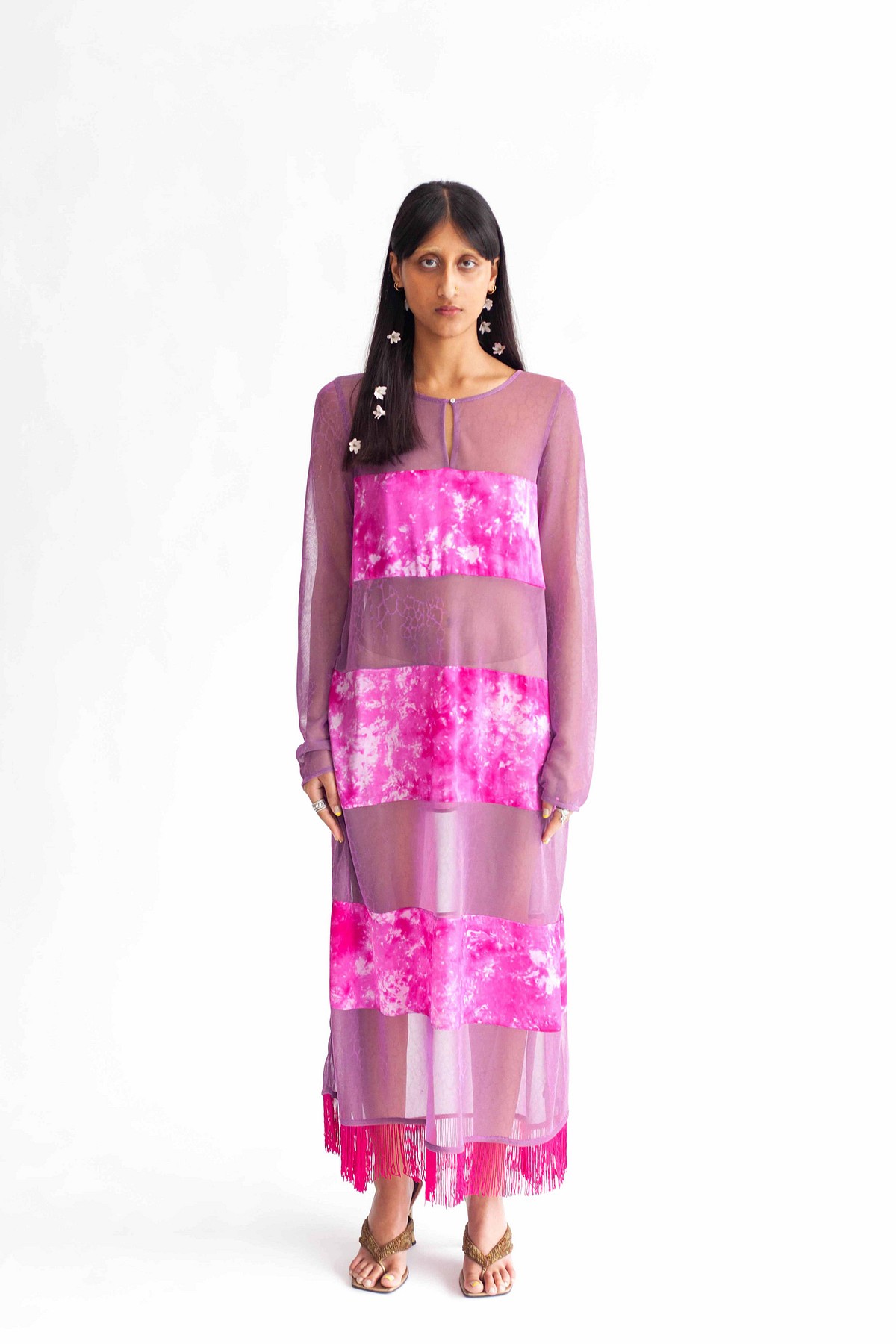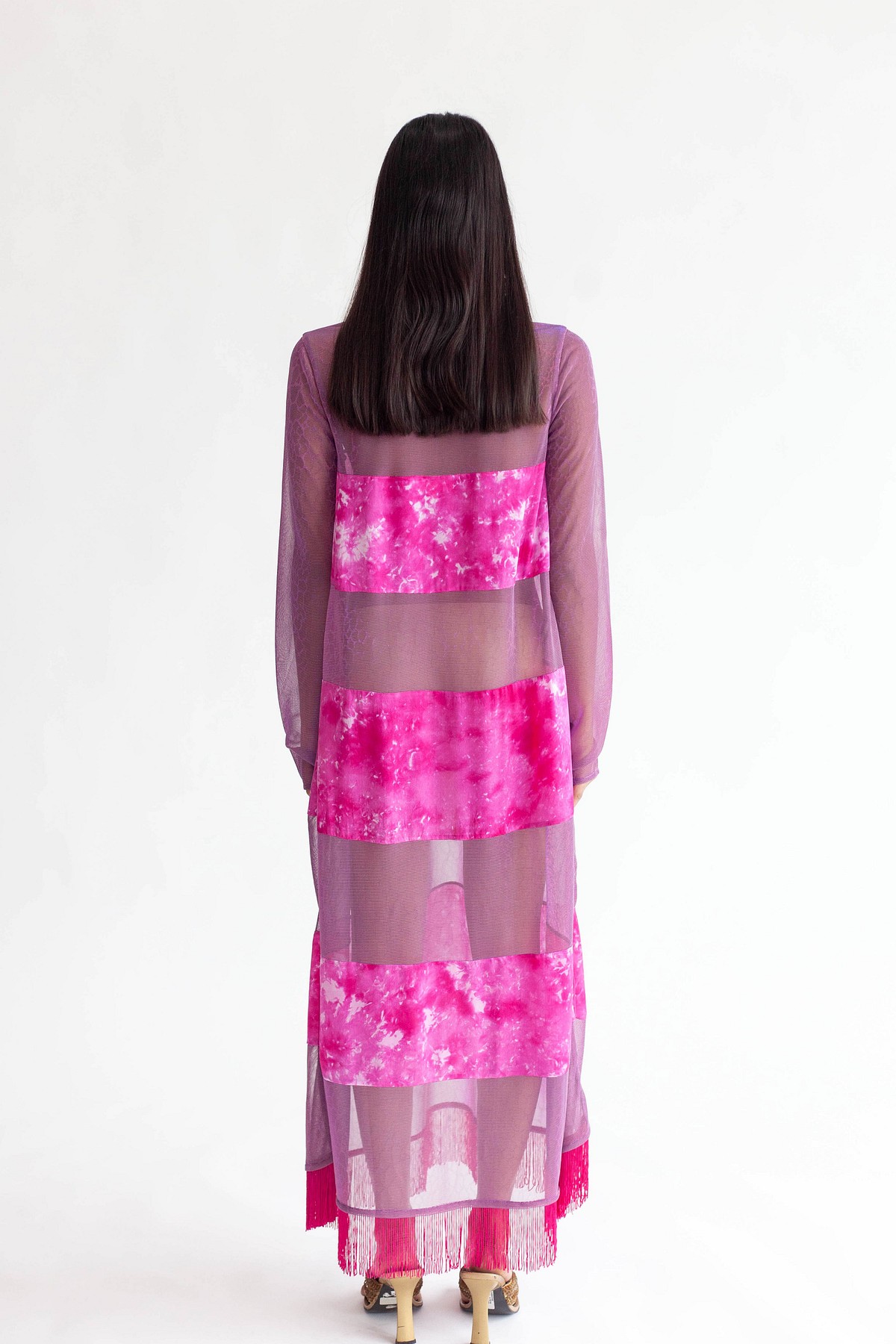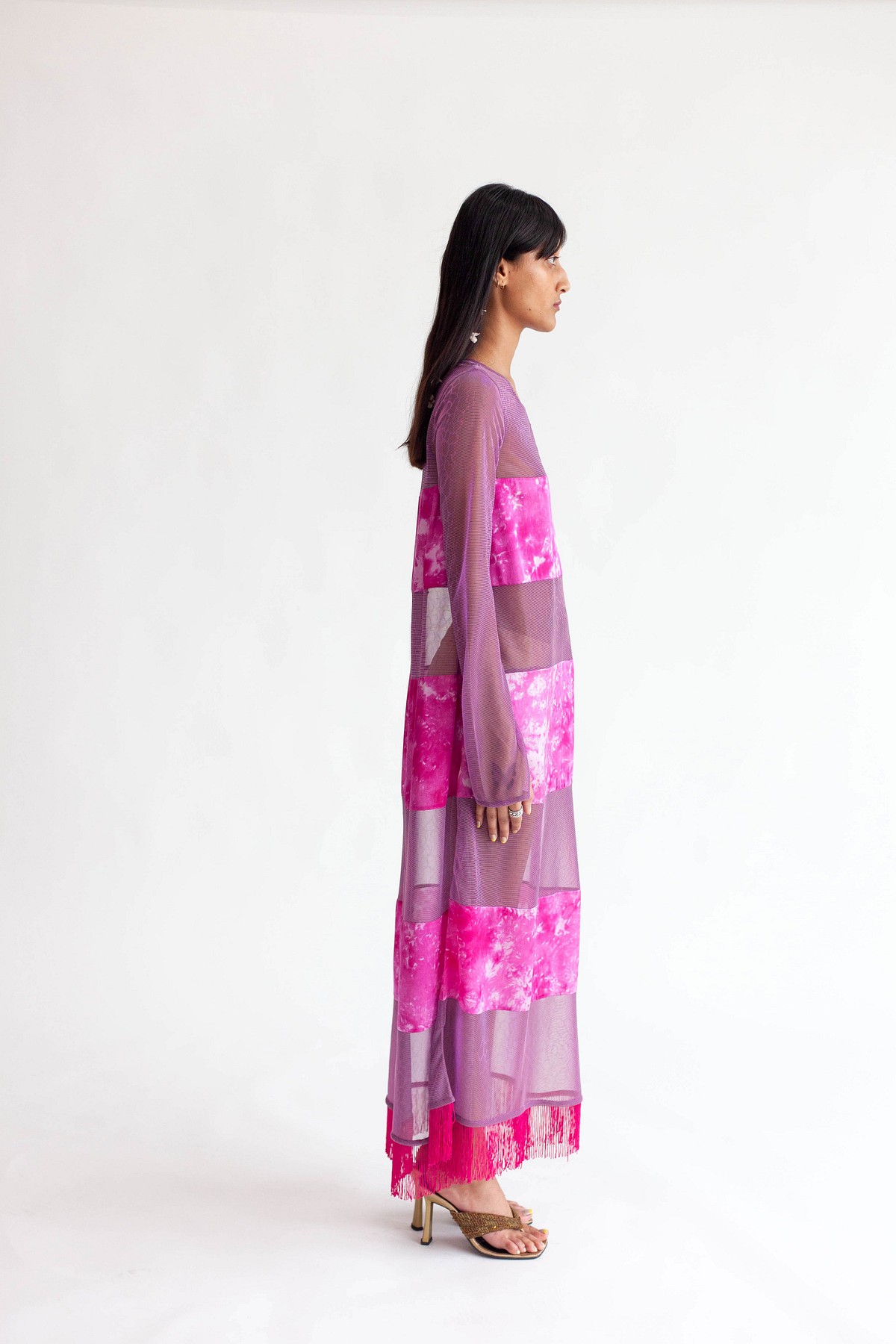 Silk charmeuse tie-dyed to look like orchid petals combines with a metallic animal-patterned mesh to create a stunning, wearable piece of art. This loosely fitting dress plays with sheerness in just the right places. Long mesh sleeves have a slit opening with small shell button closure, for the thumb to go through. Keyhole closure at front neckline, hot pink rayon fringe trim at hem.
The dress has a tiny snag so we are selling it at a discount.
100% silk with nylon mesh and rayon fringe.
Handwash delicately in cold water and hang dry, or dry clean.