Sweater Ribbed Knit Jogger Pant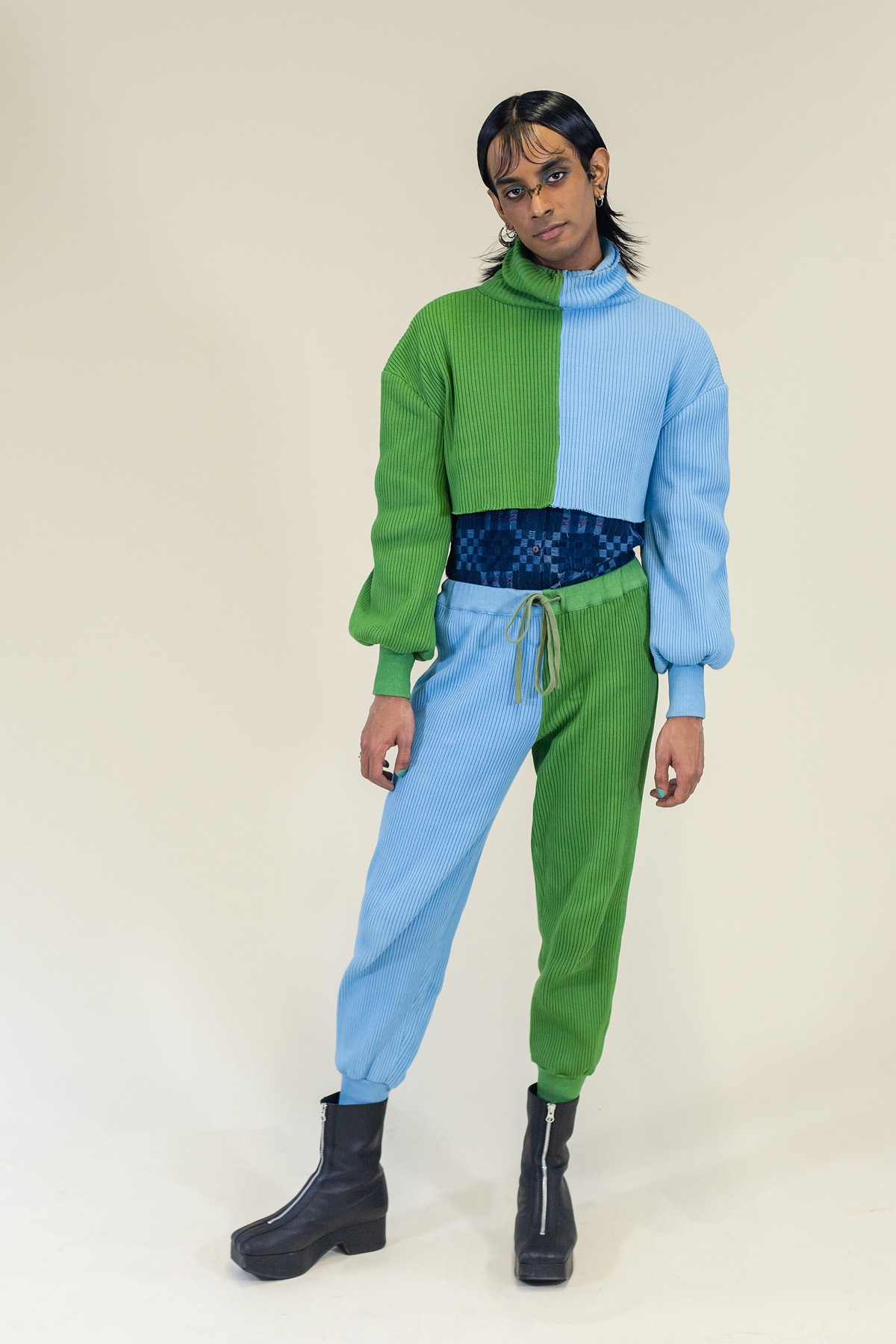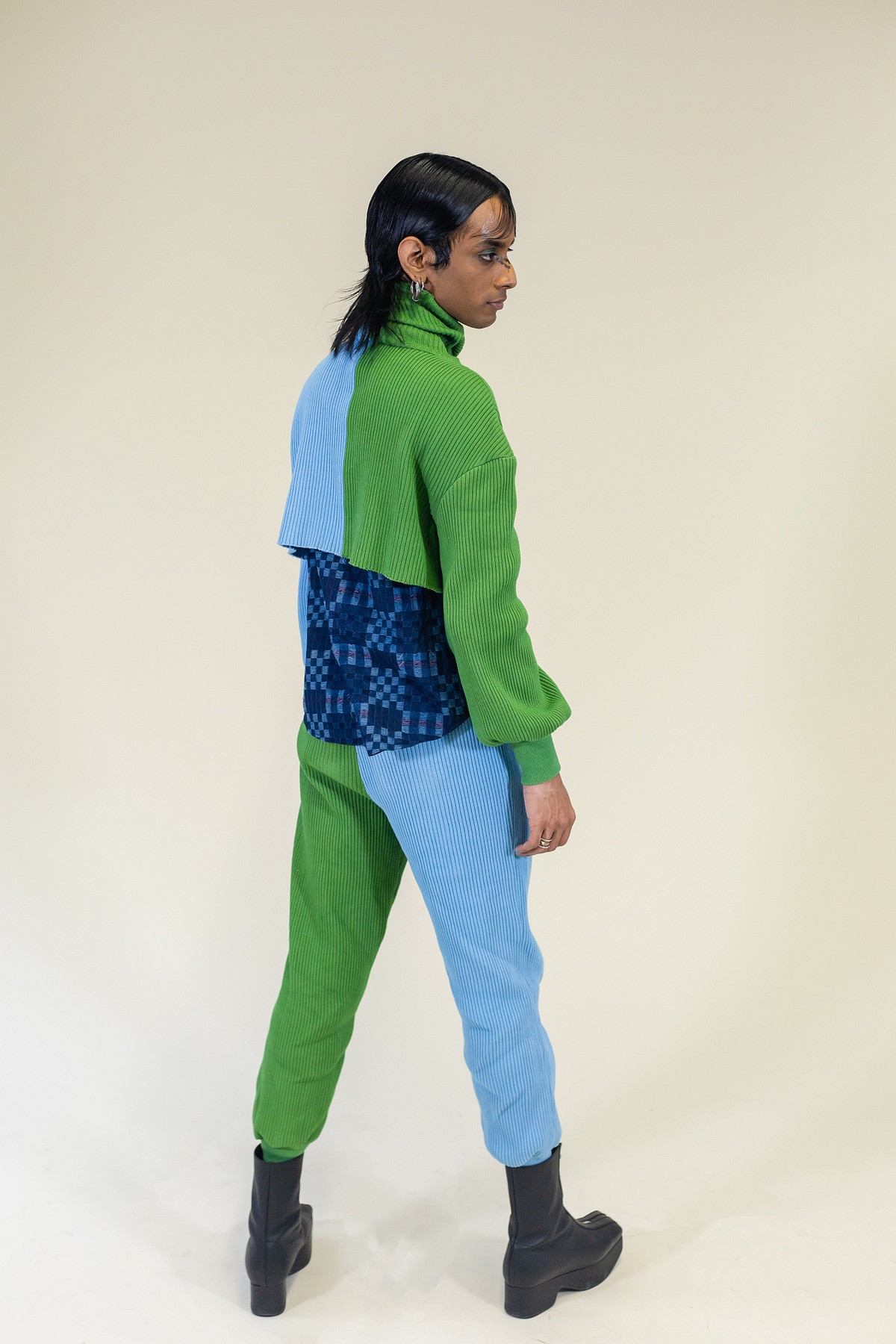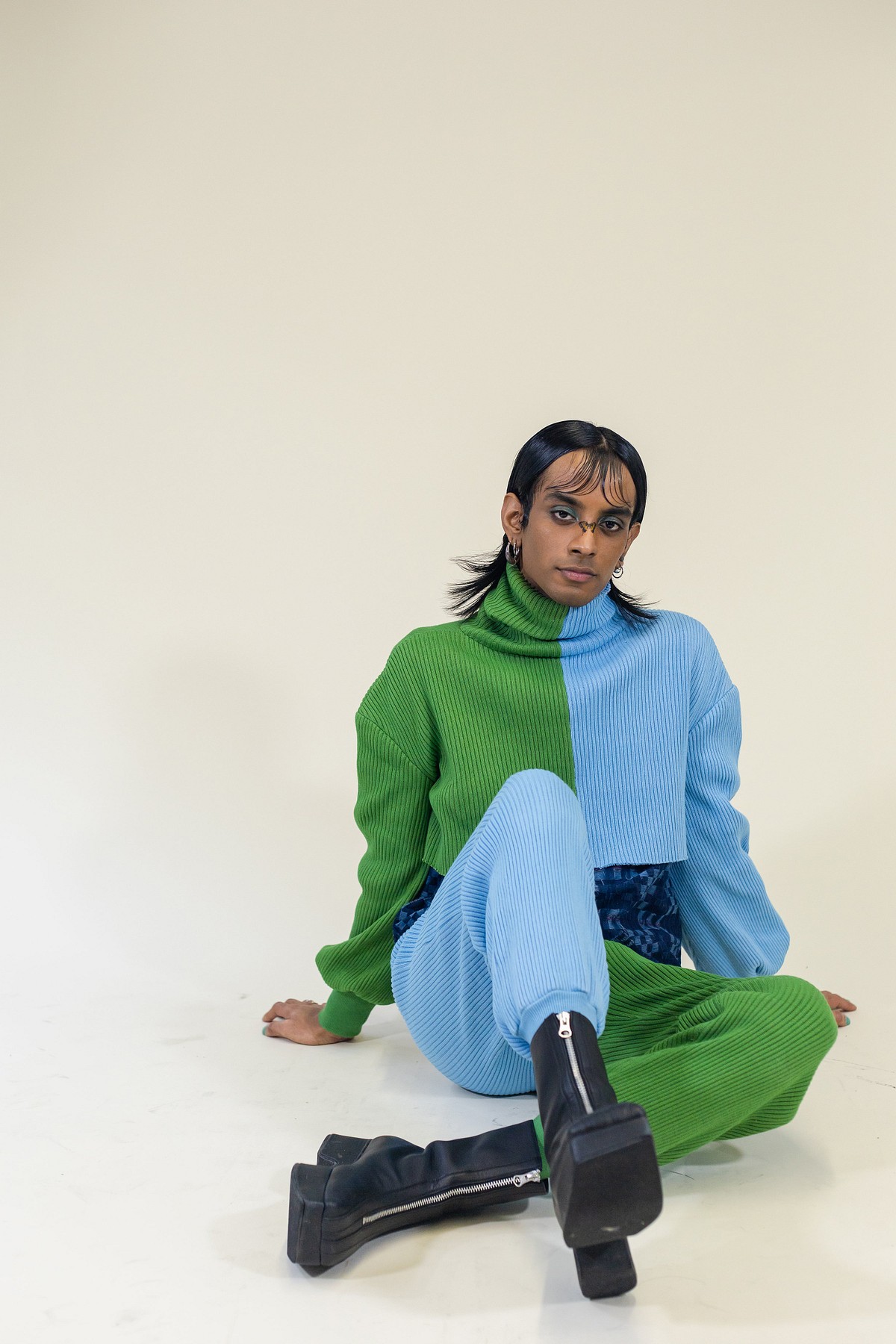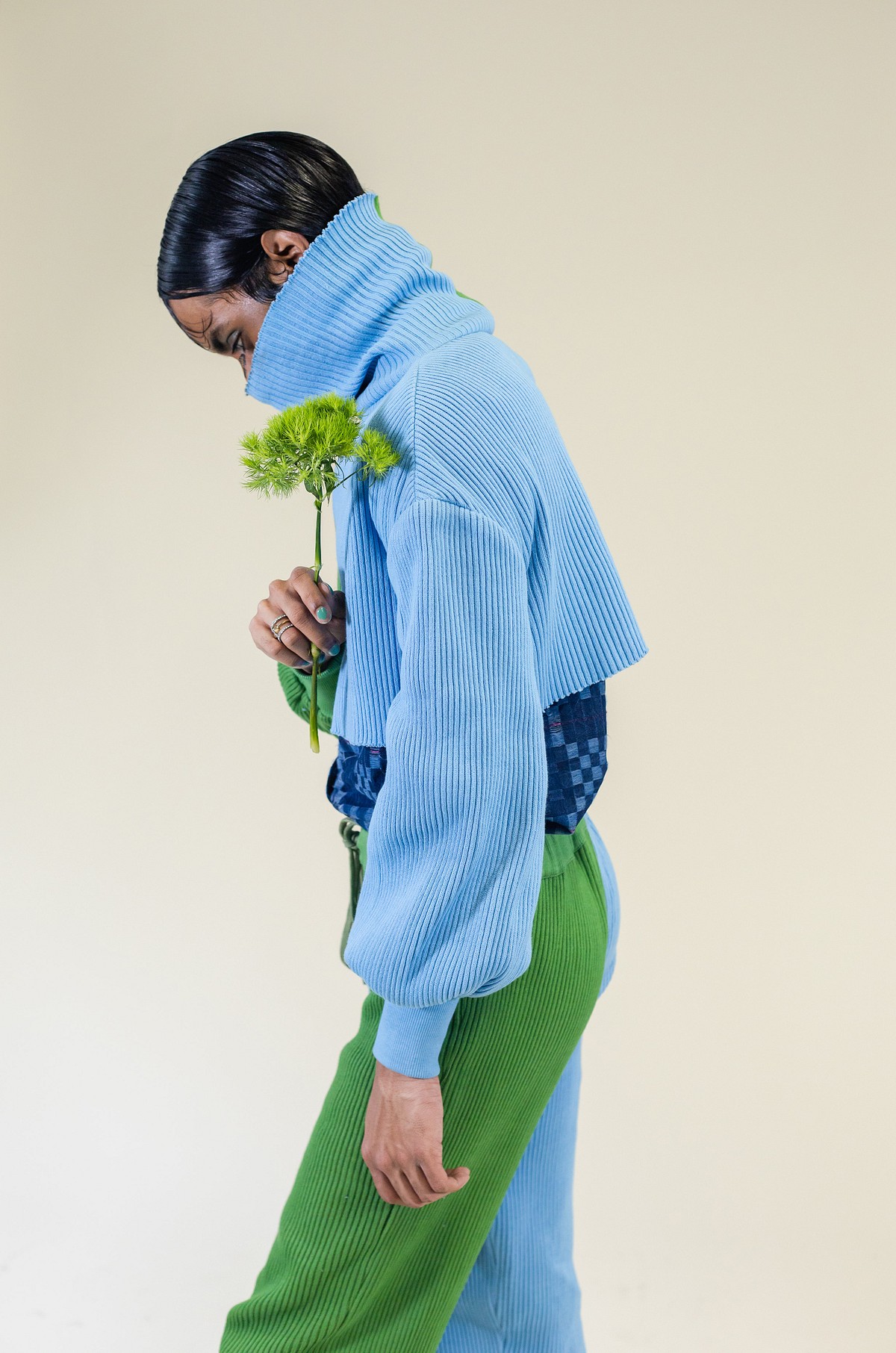 With one leg moss green and the other sky blue, these luxe sweater pants create a bold, graphic, checkered design on the body when worn along with the 2-tone Turtleneck Sweater.
Designed with a wide, comfy leg shape that cinches at the cuffs. Drawstring waist.
100% cotton.
Machine washable and dryer safe, delicate cycle only, cold water. We recommend hand washing and hang drying whenever possible, to take care of the garment long-term.