Jamun Pocket Shorts 3 X Sample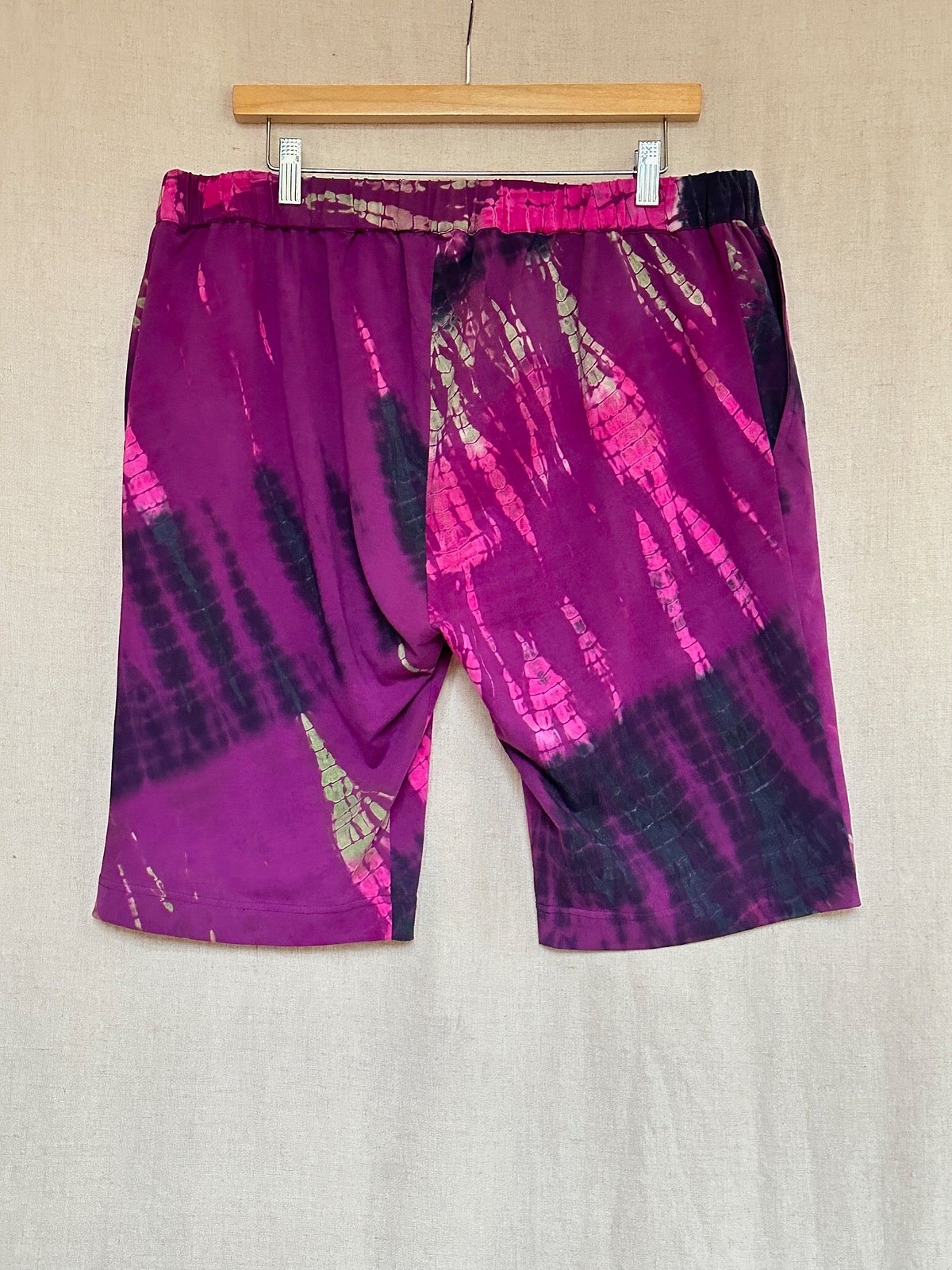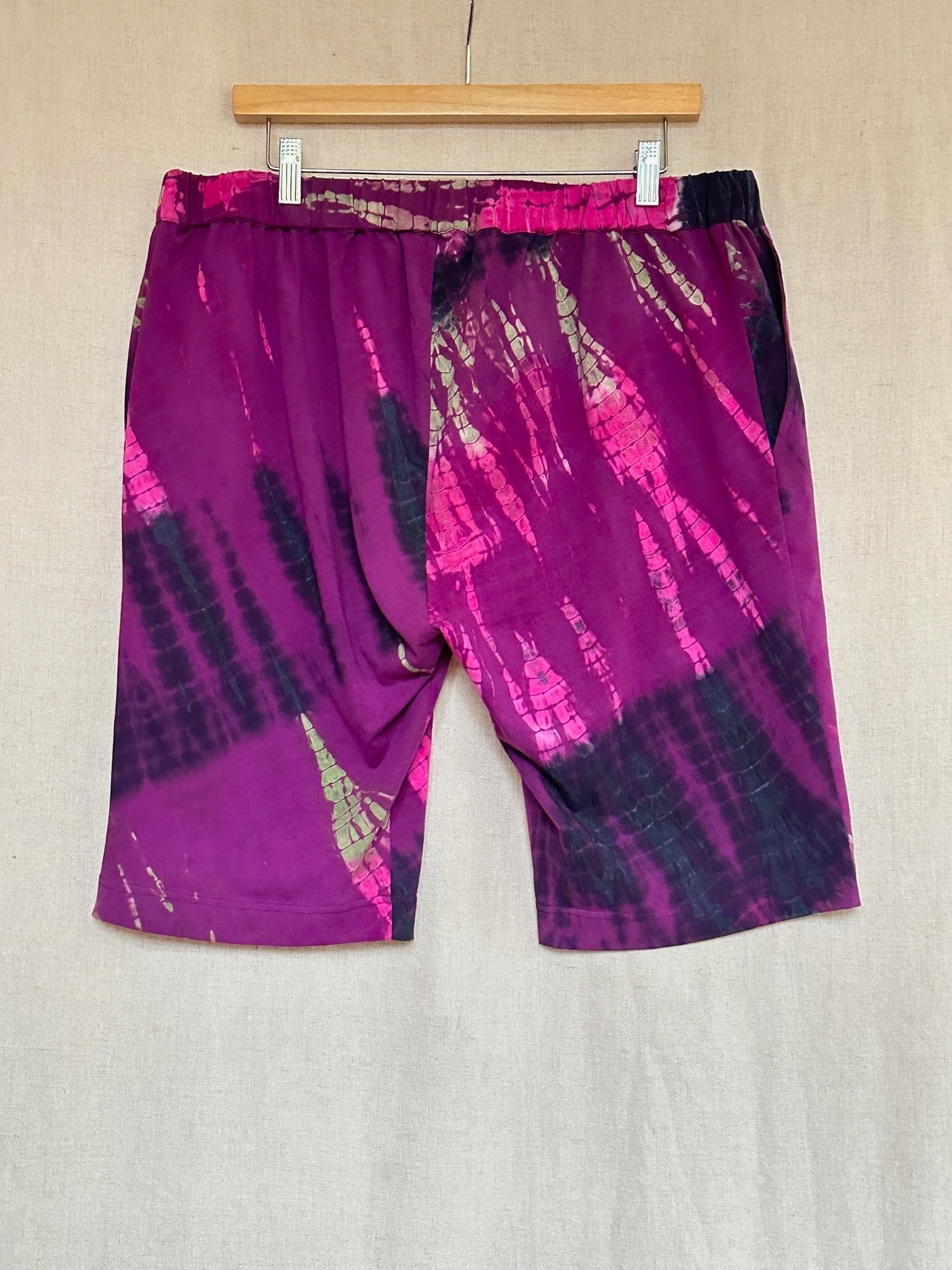 Cotton knit jersey biker shorts with front pockets. Tie-dyed by hand. "Jamun" purple base with magenta, sage green, and indigo colors running throughout. Each pair will have a slightly different pattern due to the nature of tie-dye.
Made in New Delhi, India in a very limited edition.
Model is wearing a size XS. Fit is slightly low-waisted as shown on model.
All sample sale items are final sale.